Answers
29 Entrepreneurs Reveal the Business That Could Transform Their Business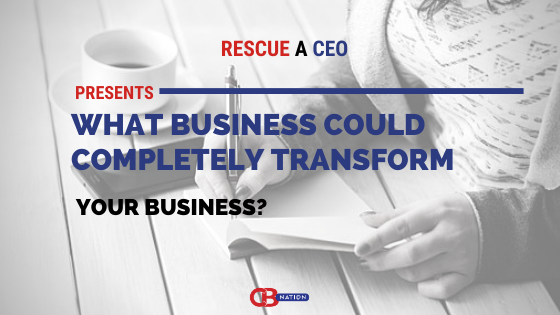 Looking to service a technique or process in your business to maximum capacity? Another business could be the answer and that's what transformation is about. It's keeping the innovation going and looking at a possible cost reduction to improve the effectiveness of a business. Some of the areas that can benefit from a business transformation include recruitment, marketing, and project management.
We asked entrepreneurs about the business that could transform their business and here are the insightful responses.
#1- Augmented applications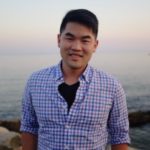 Augmented reality applications would revolutionize and enhance live video commerce businesses like mine. The predictability of behavior when communicating/presenting, combined with sophisticated technology that simulates real-world environments, would foster an unparalleled sense of engagement. The entire live selling/live video commerce industry should look forward to and anticipate augmented reality and how best to capitalize on future growth and customer satisfaction.
Thanks to Andrew Chen, Videeo!
---
#2- Chatbots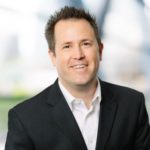 Chatbots are a great investment that transforms your business and allows more benefits. Chatbots have proven themselves as exceptionally capable of dealing with businesses of all sorts such as creating awareness and compassion, incorporating an engaging discussion with users, circulating accurate health information, encouraging a healthy lifestyle, and offering to counsel people. Many platforms let you build chatbots for your company in a few minutes and don't require much knowledge of coding.
Thanks to Kurt Uhlir, KurtUhlir!
---
#3- E-commerce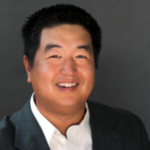 Many businesses could completely transform your business into online retail stores. One such business is e-commerce. It can help you reach a wider audience with your products and services, and it can also help you save money on overhead costs. Another business that could completely transform your business online retail store is social media marketing. Social media marketing is the use of social media platforms to promote a product or service.
Thanks to Jensen Lee, bidetsPLUS!
---
#4- Business intelligence practice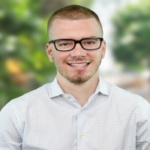 If you want to take your digital marketing agency to the next level, consider adding a business intelligence (BI) practice. BI can help you transform your business by providing data-driven insights that can guide your decision-making. BI can help you understand your customers better and target your marketing efforts more effectively. Additionally, BI can help you optimize your website and improve your conversion rates. Adding BI to your digital marketing arsenal can take your agency to a new level of success.
Thanks to Thomas Niemczewski, Dream Chasers!
---
#5- E-faxes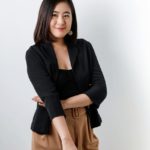 E-faxes allows users to send and receive faxes through email or an app. Users can finish the tasks using a computer, tablet, or mobile device. We are well aware that many small business owners are constantly looking for methods to save costs. As opposed to conventional fax machines, adopting eFax is more practical and economical. Visit eFax if you think this would be a good choice for you. You can see how everything works and how much money you will save there.
Thanks to Min Tom, Happy Hong Konger!
---
#6- Graphic design industries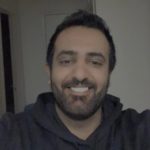 I believe that the art and graphic design industries will have a big impact on software development going forward. While aesthetics have always been a part of the software world, I have found that many software developers focus more on functionality than aesthetics. The modern consumer, however, typically loves something that is fun and aesthetic, and I believe getting more creatives involved in the software world would be greatly beneficial.
Thanks to Calvin Willis, Moo Soft!
---
#7- Apps that connect people
Without a doubt, technology has increased productivity in contemporary businesses. I believe that apps that connect people will have a great impact on travel. Today, people are starting to use apps for online dating, and even making friends. I see no reason why apps will no be used in the future to connect like-minded travelers (especially solo ones) and make it easier for them to make friends and connect with people on their travels.
Thanks to Adrian Todd, Great Minds Think Hike!
---
#8- 3D visualization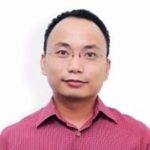 For our tech-related business, 3D visualization of all the products can transform our business. Since we aim to serve people with tech-related solutions to their devices, 3D visualization and animation will give them a clearer picture of how to conduct the process and fulfill the procedures. Putting animation and effects will assist them in seeing around the devices and making automatic connections themselves without any hassle.
Thanks to Vance Tran, Pointer Clicker!
---
#9-  Social media marketing agency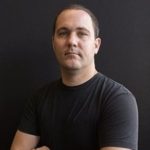 Every business seeks to upgrade and enhance its products. A business that completely transforms your business could be something like a social media marketing agency. Social media is still a relatively new phenomenon, and many businesses are still trying to figure out how to use it effectively. A social media marketing agency could help you develop a social media strategy, create and manage your social media accounts, and generate leads through social media channels.
Thanks to Luke Fitzpatrick, Drsono!
---
#10- Amazon business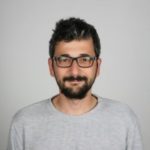 I think the business that could completely transform my business is Amazon Business. Why? Because it's all about getting in front of the right market, and I know that you can't do that without having a presence on Amazon. If you aren't selling on Amazon, you aren't selling to a massive audience who are actively looking for products like yours. They're already there, doing their research and making purchases. You just need to be there too!
Thanks to Burak Ozdemir, Set Alarm Online!
---
#11- Blockchain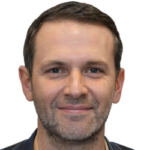 The business that could completely transform my cybersecurity business is the blockchain. Blockchain is a technology that allows for secure and reliable transactions with no need for a middleman or third party. This means that transactions can be made directly between the two parties involved in the exchange, without any other involvement. The reason I think blockchain has so much potential as a cybersecurity tool is that it can help businesses like mine prevent fraud and theft of data—and those are two things we're always looking out for!
Thanks to Michael Miller, VPN Online Multimedia!
---
#12- Web 3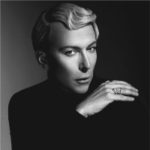 We expect Web 3 to profoundly impact the media industry as a whole. Much of the anticipated developments in Web 3 are going to be around the area of decentralization, which means the world will be moving away from the current media paradigm that is dominated by traditional media and social media giants. This is going to be a game-changer for creators because they will have greater control over their audiences and engagement, but it will also be a significant challenge to unpack.
Thanks to Derek Warburton, MR WARBURTON MEDIA!
---
#13- Digital marketing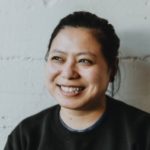 I'd say that a business that could completely transform your business provides a comprehensive digital marketing solution. This type of company would be able to help you with everything from developing and executing a branding strategy to designing and managing your social media accounts, creating and managing online advertising campaigns, and more. A digital marketing company that can provide all of these services under one roof would be a valuable asset for any business.
Thanks to Sinoun Chea, ShiftWeb!
---
#14- Facebook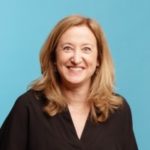 I think that Facebook could completely transform our business by utilizing its advanced facial recognition and image recognition technology. Not only could this drastically reduce the amount of time it takes for us to identify people and find matches but it could also be used to streamline the process of verifying someone's identity. In addition, it could be used to help us quickly identify any fake accounts that may have been created by someone with nefarious intentions.
Thanks to Linda Shaffer, Checkr!
---
#15- Virtual reality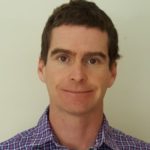 Virtual reality has the potential to revolutionize many industries, including real estate. It's already been used to help people visualize what their homes will look like before they buy them and to help people decide whether or not they want to rent or buy properties. And more than just enhancing a home's appearance, VR can also help you make better decisions about buying and selling a property by providing an immersive experience where you can walk through the house and see what it would be like to live there.
Thanks to Shaun Martin, Cash For Houses!
---
#16- Cryptocurrency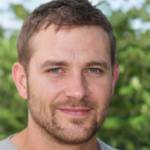 According to me, many businesses could potentially transform my business. Cryptocurrency is going to transform the lottery business shortly. We aren't seeing a lot of adoption right now but, certainly, a lot of lotteries will soon consider accepting crypto bets. This is going to be interesting considering how volatile the whole crypto thing is right now. It will certainly encounter some resistance at first, but there is good reason to believe it will prevail over time.
Thanks to Liam Wilson, Lottery 'n Go!
---
#17- Artificial intelligence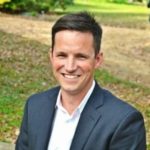 The development of computer systems capable of carrying out activities typically requiring human intelligence is known as artificial intelligence. Utilizing this invention will automate the entire process and speed up all real estate decisions. This means that because of this invention, real estate professionals can quickly obtain all the information about the property. The information gathered then makes estimating home prices simpler.
Thanks to Corey Tyner, Buy Yo Dirt!
---
#18- Machine learning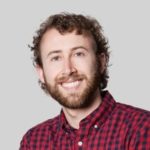 Increases in AI and machine learning will continue to transform the world of fleet tracking and management. Fleet tracking software can collect more data than what most companies are equipped to analyze at the moment. With the wide-scale adoption of AI and machine learning, larger data sets can be collected and accurately analyzed, which will completely transform fleet management. AI can aid human productivity by learning, making judgments, and solving issues independently.
Thanks to Kyle MacDonald, Force by Mojio!
---
#19- Delivery service with drones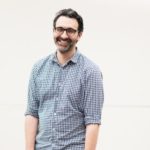 My company is a small internet retailer, and efficient logistics is one of our biggest issues. Customer's delivery requirements and expectations are becoming increasingly urgent. A delivery service that uses drones would greatly improve how we do business. Several issues that arise with regular shipping methods will be solved immediately. Delivery errors and delays would be much reduced because customers can have items shipped directly to their doorstep whenever they choose.
Thanks to Steve Pogson, First Pier!
---
#20- Integrator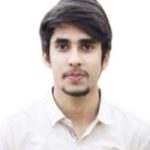 A complete game-changer is having an integrator engaged in your firm. I used to get bogged down in the frivolous minutiae of my projects since I consider myself a visionary, but having an integrator who sees the broad picture has been my savior. We are an unstoppable team in the pursuit of our shared objectives thanks to the combination of her plan and my vision. Regarding the visionary and the integrator, Gino Wickman writes in his book Rocket Fuel, One envisions the future, the other makes it happen.
Thanks to Hamza Usmani, Seo Audits!
---
#21- Home workplaces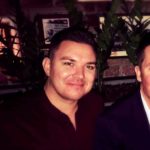 I think most (if not all) employees will have the opportunity to work from home at least occasionally shortly. People will be able to reconnect with their families and have a far better work-life balance as a result. Additionally, it will provide fresh obstacles and unpleasant situations that are usually handled by therapists, employee support programs, and medical professionals. Hire HR professionals with the necessary training, credentials, and experience to coach every employee if you want to alter your company.
Thanks to Dean Lee, Sealions!
---
#22- Automation of e-commerce operations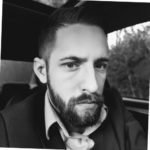 It is now appropriate to invest in any software or services that enable us to automate our business, in my opinion, as the era of automation has already begun. Software for automating eCommerce operations is, in my opinion, a must-have for any eCommerce business. It enables you to put mundane activities on auto-pilot so you may concentrate on enhancing your services or developing business expansion methods. Automating repetitive tasks like order generation, shipping label creation, and many more.
Thanks to Daniel Foley, Daniel Foley SEO!
---
#23- Consultancy firm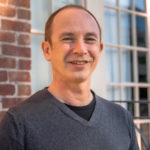 That would have to be a cost-containment-focused consulting company. We're always searching for ways to expand, and with that comes paying close attention to the expenses related to managing my company and growing our clientele. My objective is to reduce these scale-related expenditures, so hiring a financial consulting firm that can offer wise counsel on how to improve my company's cash flow, enhance new marketing strategies at a low cost, and expand into new areas may undoubtedly boost growth.
Thanks to Paul Somerville, Electric Scooter Guide!
---
#24- Affiliate products with a huge payout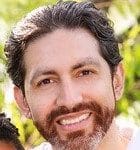 My opinion is that the vast majority of items sold through affiliate programs are sub-par because the merchant often makes far more money from them than the affiliate does. Because of this, you should give away as much of the profit as you possibly can from the affiliate items that you develop. It is important to keep in mind that the 80/20 rule applies in its entirety when it comes to affiliate marketing. The vast majority of affiliates won't ever make a sale of any kind, but the few good ones will do all of the work.
Thanks to Mark Valderrama, Aquarium Store Depot!
---
#25- Ebook authoring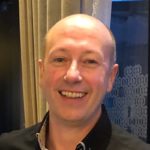 Writing ebooks has been a game-changer for my company. You can impart knowledge to others in the form of an electronic book that will cost its readers much less than a physical book of the same content would. To get started with selling your e-book on major marketplaces like Amazon, there is no cost. When an organization shares my passion for my mission, I will even give them a free copy of my book. This may streamline my business, but I worry that a few people's knowledge may impede innovation.
Thanks to Robert Warner, VirtualValley!
---
#26- Remote labor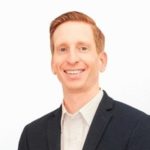 With the help of technology, I believe employees no longer need to work in a single location; some occupations can even be performed by robots. In retail, for instance, in-store robots perform transactional duties such as inventory checks in aisles and remote order fulfillment. To support remote workforces, consider utilizing project management tools and virtual conference platforms to maintain constant contact with your team. Money made at my business might be used to hire people, send them to school, and develop new services.
Thanks to Max Whiteside, Breaking Muscle!
---
#27- Creative digital experiences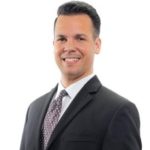 In my perspective, consumers today want retailers and enterprises to create a great deal more tailored, timely, and inexpensive digital content (or even free). To maintain client engagement, business owners must adopt this trend and rapidly scale up digital design, collaboration, and content production. To engage its audience during COVID-19, the worldwide furniture retailer Inside source, for instance, established a digital magazine and an online competition called Quarantine Studios.
Thanks to Alex Uriarte, 1-800 Injured!
---
#28- Endorsements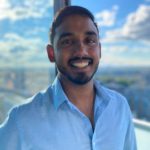 For most B2B startups, often what it takes to get to the next level is just that one endorsement. When B2Bs can get one reputable, well-known company to do business with them and leave a great review, that can essentially solidify that they are in fact experts in the field. The secret to many success stories in this industry seems to be superb content marketing. Companies don't like to take risks with who they choose to do business with, and the endorsement of a reputable company can instantly decrease that apparent risk.
Thanks to Trevor Sookraj, Divisional!
---
#29- Business that provides quick background checks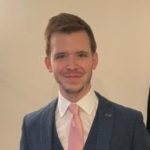 A business that provides quick and affordable employee background checks would completely transform our hiring processes. Very often, we hire job candidates who look great on paper, but they turn out to be less than expected. It's a common problem that can be avoided through in-depth screening, but we don't have the resources to do this ourselves. If a business can make it easy for hiring managers to filter and vet candidates, it would save us a lot of resources and disappointment.
Thanks to Jonathan Merry, Crypto Monday!
---
What business could completely transform your business? Tell us in the comments below. Don't forget to join our #IamCEO Community.