The Blogosphere is here and it is not going anywhere. It's not just for people talking about what they're eating for lunch or their next celebrity crush. Blogging is big business for entrepreneurs and business owners. CEO Blog Nation has a blogging community and we regularly blog for entrepreneurs and business owners. There are numerous reasons to blog. Rescue a CEO asked some businesses how they use blogging to help their business.
#1- Educate our audience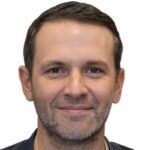 I use my blog to educate our audience about staying safe online. I am a firm believer in educating and empowering people to stay safe online. I know how important it is to be able to protect yourself from fraud, scams, and identity theft. I also know that there are many ways to do so, but most people don't know what those are or how they can implement them. That is why we created a blog. It's where we post all of our tips and tricks for staying safe online, so you never have to worry about being scammed again!
Thanks to Michael Miller, VPNOnline!
---
#2- Bring more visitors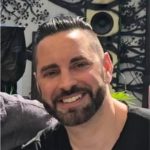 After years of toiling in the restaurant industry, which I loved, it's funny to me that my blog has evolved into my primary business. It began as a personal project to collect favorite recipes but became so useful to myself and other bartender friends that it made sense to begin focusing on the blog as a business in and of itself. So, I use the blog and our articles to bring more visitors to my website and to view my recipe collections and original content.
Thanks to Paul Kushner, MyBartender!
---
#3- Providing our audience with information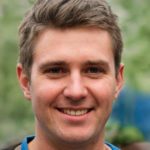 There's so much more to blogging than simply treating it as a variable in your SEO toolkit. For us, blogging is all about providing our audience with information that adds value to their lives, especially information that they can't find elsewhere. By digging deep and giving our readers a comprehensive and unbiased picture of everything they're looking for, we've successfully carved a respectable name within the community of automotive enthusiasts.
Thanks to Cody Crawford, Low Offset!
---
#4- Reach out to people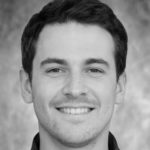 I am a frequent traveler. My mission is to inspire individuals to embark on adventures and to assist them along the way. My blog is based on my experiences while traveling. I use my blog to reach out to people who love being on the road. Van traveling enthusiasts are regular readers of my blog. Through ads, I monetize my blog. The blog also helps clients in connecting with me and consult me for their trips. Using a blog has made me feel much happier about my work.
Thanks to Martin Betch, Hi-van!
---
#5- Write articles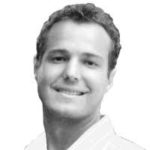 I use my blog to write articles on the importance and value of taking my courses. I talk about our credibility, what you can do with our classes, and why it is important to have emergency services knowledge. I also consistently write articles on how you can maintain your health, covering subjects like Best and Worst Foods for your Cardiovascular Health. I want to be able to show how important it is to be healthy and be prepared if an emergency does happen.
Thanks to Brian Clark, United Medical Education!
---
#6- As an SEO tool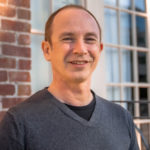 When you use backlinks, which are important for your site's SEO, a blog for your business is a terrific tool to assist drive web traffic to your site. A blog increases your page's organic traffic, increases your SEO optimization opportunities, and provides users with insightful content on subjects related to your company. Your blog can be used as a platform to announce new business information, informing your consumers about the new services you are offering or the direction your business is taking.
Thanks to Paul Somerville, Electric Scooter Guide!
---
#7- Educates our readers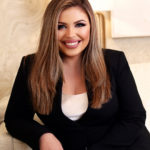 To educate our fans, we employ all of our content marketing strategies. Unfamiliar botanicals and other all-natural substances are found in many of our health and beauty support products. There are numerous uses for them that are uncommon. Our blog informs readers about these issues. In addition, we exchange recipes and information on non-traditional ways to cure common illnesses. We educate people we reach so they can choose their daily self-care and good habits with knowledge.
Thanks to Alice Hall, Rowen Homes!
---
#8- Building a community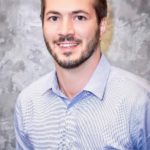 One of the best ways to provide my brand the chance to build a relationship with its customers is through business blogs. My blog receives more attention than my advertising since it focuses on subjects related to my niche business. The success of my business blog depends heavily on the sharing of relevant and worthwhile material. My brand becomes more credible in my target audience's eyes when I produce content that is valuable to them.
Thanks to Dan Close, Buy Houses in Kentucky!
---
#9- Promoting our products and services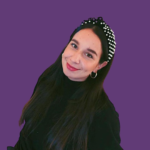 The blog is an efficient platform for marketing and promoting your business. We use blogs to promote our products and services, as it allows us to connect with anyone around the globe. We include information about the flowers, what they represent, and our delivery services in the blogs. We also add pictures, videos, and reviews, which makes our blogs trustworthy. Clear objectives and the right content help us to gain a large audience and make the blog successful. Using blogs for our business helps us to reach out to everyone and boosts sales.
Thanks to Alexandra Cotes, FlowerCompany!
---
#10- Engaging with my audience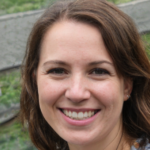 I use my blog to engage with my audience and to help them get the most out of my services. I think that if you're going to be in business, then you have a responsibility to your clients and customers. That means getting to know them and helping them get the most out of their relationship with you. And I think there are two ways to do this: one is by providing excellent service and quality products; the other is by communicating with your audience directly.
Thanks to Lauren Farley, MotelMatcher!
---
#11- Grow our business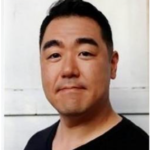 We use our blog to help grow our business in a few different ways. First, we use it as a platform for sharing interesting, informative content that helps us position ourselves as thought leaders and experts in the web design and digital marketing industry. We also use our blog to drive traffic to our website and generate leads by providing helpful resources and tips that people can use when researching how they want to approach their business growth online.
Thanks to Brian Hong, infintechdesigns
---
#12- As a customer support tool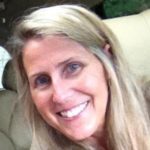 Bolt Printing is in the business of producing bulk custom apparel. Although it sounds simple, it's way more complex than you'd assume. Because customers lack knowledge when it comes to garments, artwork, and customization, they often make choices that aren't suited to their needs. To help explain why things are done a certain way, we routinely incorporate blogs into customer support. Clients can learn best practices, design tips, and other tricks for getting more value from their orders.
Thanks to Lana Corsano, Bolt Printing!
---
#13- Helps showcase expertise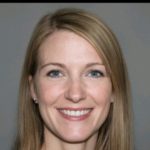 If you do it consistently and have some genuine insights (rather than just written common knowledge that was clearly executed to meet a word count and SEO minimum), it can help your business (and your personal brand) showcase expertise and raise your credibility. This isn't meant to be condescending—these things are much more difficult than they appear. The real-life example is that I know how to blog very well and have genuine insights, but I have never been able to consistently commit to doing it despite knowing it has a lot of value.
Thanks to Joyce Dawson, All Day Parenting!
---
#14- Helps connect the dots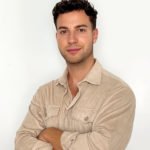 As a payment processing provider with a range of clients spanning the globe, we use our blog as an opportunity to help connect the dots between tech, finance, and best business practices. Merchant account processes are complex, involving many underwriting requirements. But our blog works to clarify things in a language that's simple and easy to comprehend. Forgoing industry jargon in our content helps readers understand what we do, why we do it, and how it applies to their various business needs.
Thanks to Daniel Kroytor, TailoredPay!
---
#15- Marketing strategy & branding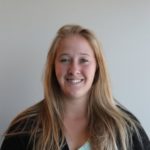 Over the past few years, our blog has grown to be a crucial component of our marketing strategy. The site is all about business insights, including marketing, culture, sales, and other topics. Our brand promise to our clients, to enable businesses to succeed, is amplified through the blog. Every action we take must support entrepreneurs and improve the operations of our client's enterprises. We rarely discuss our product on the blog, and we don't use it to generate sales leads.
Thanks to Kelley Van Boxmeer, Motion Invest!
---
#16- As an educational tool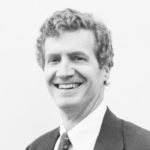 Our blog really has one goal: to educate visitors and existing customers alike about business finance. Our financial product isn't the most traditional route most businesses use to secure working capital, so we found blog content to be incredibly helpful in educating customers and prospects about our offerings. In addition to education about our products and services, general financial education resources provide important context and understanding of business finance for SMEs.
Thanks to Gates Little, altLine Sobanco!
---
#17- Helps with brand personalization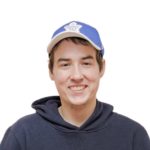 We use our blog to help other businesses with increasing their brand personalization. Personalizing your brand is becoming more popular because it helps customers to relate to your business. With our product, we can create custom products that will make your business more tangible to consumers. We use our blog to showcase the different ways in which you can use our products and services to help consumers get to know your brand at a personal level.
Thanks to Daniel Climans, StickerYou!
---
#18- Build an online presence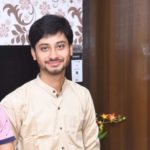 I use my blog to build an online presence and generate leads for my business. I also use it as a platform to share my expertise and the expertise of other people in the industry. I have been blogging for a long time and I have seen the importance of blogging toward business grow tremendously. The reason why you should blog is that it will help you establish a strong online presence that can be used to generate leads, build relationships with potential customers, and increase brand recognition.
Thanks to Mukesh Sharma, Byaj Book!
---
#19- To look professional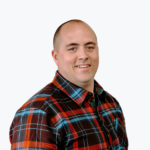 Our blogs are informative and also serve as a guide for people. We try to cover every topic that may be connected to the services we provide to our clients. By doing so, we are able to portray our knowledge to the visitors. This helps our business look more professional. Looking professional is essential, as it helps us create a good impression on the users. Not only this, but we are also able to gain their trust with our knowledge, so they get the impression that we are good at what we do.
Thanks to Rhett Stubbendeck, LeverageRx!
---
#20- Keep our potential customers up to date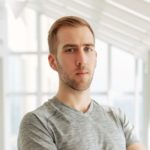 As a software as a service (SaaS) company, we use our blog to keep our customers and potential customers up to date on the latest developments in our industry. We also use it to showcase some of the best content we've written, whether it's an in-depth guide or a quick listicle We want our blog to be a place where readers can come to learn about the latest trends in tech but also feel like they're reading something that was written by someone who cares about their interests and needs.
Thanks to Chris Wainwright, My Ameego!
---
#21- For a number of things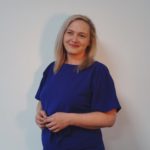 We use our blog for a number of things. We like to show the kind of workplace we have here, we also use blogs to integrate targeted keywords as advised by our SEO team. Then there are the "wins". Things that we, as a company, have achieved that we also like to celebrate and thank our growing workforce for, each employee skilled in their own right and contributing to the team. This is a catch-up of everything that's happened over the last few months.
Thanks to Lucy Hurst, Sherbet Donkey Media!
---
#22- Talk to my audience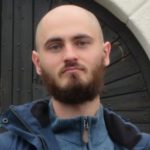 The way I see it, my blog is my business. Initially, it was because I saw all the monetization opportunities on Google Search. But now, I see it as the absolute best way to reach and talk to my audience on my own terms. Since it's a platform that I own, by extension, I also own the relationship I have with my readers. Yes, I am
dependent on Google's algorithm, but once my audience has seen my content and become regular readers, I am no longer subject to the whims of something I don't control.
Thanks to Velin Dragoev, Keen Fighter!
---
#23- Raise awareness about my niche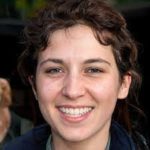 The way I use my blog for business is by using it as a platform to raise awareness about my niche: wildlife. It's an incredibly efficient tool for sharing information and getting an audience to become interested and invested in the information I provide, which is one of the main aims of my business, as I'm passionate about getting others to learn about wild animals and their place on this planet. Using the blog is also a great way of making my business accessible to all sorts of people, as it is easy to navigate and easy to maintain
Thanks to Olivia Kepner, Cool Wood Wildlife Park!
---
#24- Generate leads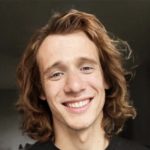 Blogging is a great way for me to generate leads and share information about my business. Readers who are interested in what I have to say will often leave comments or email me directly with questions about my products or services. These inquiries are valuable because they allow me to connect with potential customers who would otherwise be hard to reach through traditional advertising methods like print ads and radio commercials. Also, by writing regularly, I can build a loyal following of readers.
Thanks to Noah Davis, powerupcook!
---
#25- Improve our SEO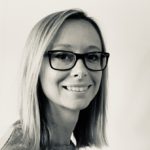 While it's important to create content that is useful for our clients, one of the main goals of our blog posts is to improve our SEO. Our main web pages focus on keywords that highlight our key services, but there isn't scope on those pages to go into detail about all the different types of buildings or projects we work on. Blogs, on the other hand, allow us to use URLs and page titles with keywords that are critical to our business, but hard to incorporate elsewhere.
Thanks to Kim Allcott, Allcott Associates!
---
#26- Building customer trust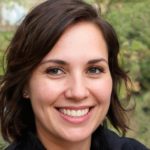 Building customer trust is one of the most effective ways we use blogging for business. Trust promotes social interaction and fosters better relationships both within and outside of the organization. When trust is present, people are more comfortable interacting and communicating, making all transactions more effective and simple. When you start focusing on blog writing and producing effective content, and people realize that your blog has infinite value, they will naturally come to trust you.
Thanks to Jean Lopez, LilyHair!
---
#27- Awareness and feedback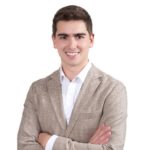 I use my blogs to create awareness among my target audience. In this highly competitive market, it's important that we stay on top of our competition. Through our blogs, we provide information about our industry. When creating blogs, we are careful not to aggressively push our products. But We make sure we provide data to consumers so they can make an informed purchase decision. Our blogs are usually incorporated with enticing images to help keep the users engaged, creating a sense of relatability with the target audience.
Thanks to Jamie Penney, TheBackyardPros!
---
#28- Test new writer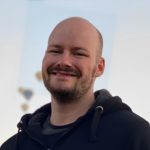 Despite being in a crowded, highly competitive market, we've found a way to get the most out of our blog. We use it to test new writers and train existing ones. It's also a controlled environment that allows us to test new approaches and content topics. Plus, it gives us content to support other channels and drive engagement, like our LinkedIn. Most importantly, we use it to share through leadership with prospects while showing them that we drink our own kool-aid and that we believe content works for businesses of any size.
Thanks to James De Roche, Lead Comet!
---
#29- To provide value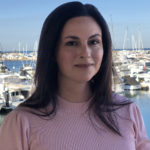 For us, we have found that providing value to our readers, in the form of pertinent information, helps improve rankings and leads to an ongoing trickle of organic links. We focus on filling information gaps in the market – with industry stats and by satisfying high-volume searches. Providing valuable insights helps position us as specialists in our industry, which, in turn, promotes trust and authority in our business – factors that are essential when it comes to increasing conversions.
Thanks to Teresha Aird, Offices.net!
---
#30- Increase visibility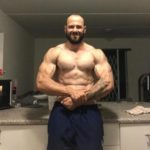 We use our blog to increase visibility by providing engaging, relevant, valuable, and factual information in our niche. We write posts related to our niche and make sure to include a call-to-action at the end of each post so that we can learn more about our readers' preferences and what kind of content they want. We place content-related ads of our services and products at the sides of each post after we learn what kind of posts most readers are interested in through AB testing, which leads to higher conversion rates and sales.
Thanks to Daniel Louwrens, Muscle and Brawn!
---
How do you use your blog for your business? Tell us in the comments below. Don't forget to join our #IamCEO Community.