Over the years, the workplace has undergone significant changes. With the advent of technology, many traditional jobs have been replaced by automation and artificial intelligence. Remote work has also become more prevalent, allowing employees to work from anywhere in the world. Flexible work arrangements have become more common, including part-time work, job sharing, and freelance work. Diversity and inclusion have also become a major focus in the workplace, leading to increased awareness and efforts to create more equitable work environments.
We asked entrepreneurs to share how the workplace has changed, and here are the responses:
#1- Diversity in the workplace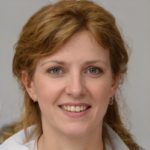 The workplace has become more diverse. This diversity is highly inclusive of people of all genders, ages, cultures, religions, and races. As people realize that they have the power to speak out against unfair discrimination, others have come to support them. A diverse workforce allows the business to assess the market from every angle. Businesses are seeking out ways to make their companies more diverse. They want to value people based on their abilities and skillset and nothing else.
Thanks to Gretchen Boyd, Nyc House Cleaners!
---
#2- Collaborative workspaces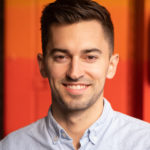 Though many people notice and talk about the changes in work schedules and work-life balance, one of the biggest changes in the workplace is in the actual physical office. Over the past several years, companies have been ditching cubicles and private offices for communal workspaces that encourage interaction and teamwork. Moving forward, the workplace will continue to become more open in an effort to reduce isolation and boost engagement.
Thanks to Cody Candee, Bounce!
---
#3- Shifting values and priorities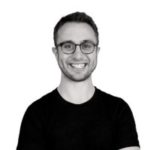 In many ways, the workplace has become more loosely defined. A workplace can now mean almost anywhere, thanks to the remote-working pandemic years, and we have learned to live with more flexibility. However, I think one of the most significant changes is our personal value systems. People are still willing to work hard to succeed, but we also care more about maintaining a healthy work/life balance than we used to. This shift in priorities has created more inclusive, empathetic workplaces for many, which is a positive change for everyone.
Thanks to Andy Kalmon, Benny!
---
#4- Adaptive workplace culture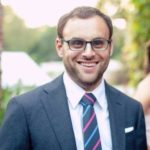 I think that over the past 10 years, the workplace has changed a lot to prioritize employee well-being. I think the hustle culture is dying down and being replaced with an emphasis on work-life balance with the embrace of remote work, more PTO, and flexible work hours. Employers are seeing that employee satisfaction helps reduce turnover and increase productivity, which in turn helps businesses earn more. I also think the workplace has become more adaptive, and people are willing to look into new ideas.
Thanks to Jordan Adair, ShirtMax!
---
#5- Rise of women leaders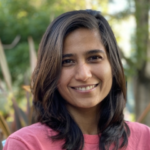 The workplace has changed a lot in the last decade, and I've seen it first-hand. When I started out in the workplace, I was one of only a few women in a male-dominated field. It was very difficult to prove myself and my value, but over time, that changed. Now, there are more women than men in many industries and even more female CEOs than male CEOs. I think this shift happened because women have made themselves known as leaders and professionals who know what they're doing.
Thanks to Gauri Manglik, Instrumentl!
---
#6- The prevalence of casual offices and attire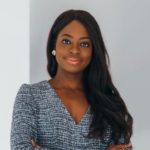 In recent years, the traditional office setting has become much less formal. Even large corporations have embraced a 'dress for your day' culture, allowing employees to wear whatever they feel comfortable with while they work. This shift is primarily due to Gen Zers and millennials who demand more relaxed environments that don't require them to adhere to strict dress codes. Many companies now consider professional attire optional — with jeans, hoodies, and sneakers becoming commonplace in the workplace.
Thanks to Effie Asafu-Adjaye, Beautiful Sparks!
---
#7- Multigenerational workforce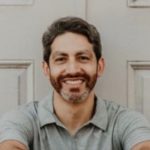 I would say that over the past 20 years, workforces have become more varied, and this diversity does not just include people of different ethnicities, religions, and cultures sharing the same workspace; it also includes people of different generations. A typical workplace is likely to feature employees from various generations, ranging from millennials through members of Generation X and Y to baby boomers. Ageism is no longer tolerated in the workplace and reputable businesses are beginning to see the value of appreciating the experience of their older employees.
Thanks to Mark Valderrama, Aquarium Store Depot!
---
#8- Shifting hiring practices and policies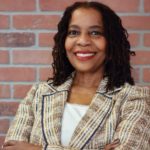 Diversity, Equity, and Inclusion (DEI) initiatives have brought significant changes to the workplace. Companies are becoming more aware of the importance of creating a diverse and inclusive workplace, where everyone feels valued and respected. This has led to a shift towards hiring practices that prioritize diversity, implementing policies that promote equity, and creating an environment that celebrates differences. DEI initiatives have also helped companies to better understand the experiences of their employees.
Thanks to Hope Fuller, The Equity Alliance Group!
---
#9- Emphasis on continuous learning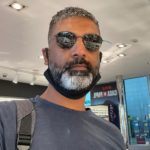 It is necessary, in my opinion, for employees to regularly upgrade their skills and knowledge due to the rapid evolution of technology and the ever-shifting requirements of the business world. Companies are increasing their spending on employee training to improve the skills of their workforce. The emphasis placed on ongoing education is not only advantageous for the professional development of workers but also assists businesses in maintaining their inventive and competitive edge.
Thanks to Jesol Umeria, Wide Fit Shoes!
---
#10- Digitization and improved communication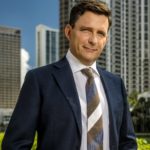 The most obvious change is the digitization of the workplace, but that has brought about so many other changes that it's hard to pick just one. For example, the increasing diversity of workplaces can in part be attributed to our ability to hire remote workers anywhere in the world. However, the most important change is in the efficiency of communication. If you wanted to check what a client said in a meeting three months ago, you'd have to have a really good memory or have a tape recorder handy.
Thanks to Marco Scanu, Visa Business Plans!
---
#11- Automation and efficiency in the workplace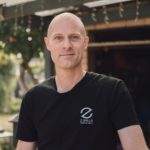 The workplace has changed significantly in the last decade. Technology has become increasingly integrated into the workplace, enabling employees to work remotely and collaborate in real time with colleagues around the world. Many workplaces have shifted to more flexible and remote working models, allowing employees to work from home or other locations. Additionally, artificial intelligence and automation have become ubiquitous, allowing businesses to streamline operations and become more efficient.
Thanks to Mick Humphreys, Z Grills Australia!
---
#12- Employee empowerment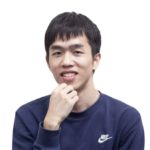 At my place of work, employees have gained more say in their day-to-day behavior and conduct. And that's as it should be. It's not that they were restrained from expressing themselves in the past, but we needed the pandemic to expose us to alternatives. For example, following employees' recommendations, we now implement a hybrid model, a four-day workweek, and have made room for casual clothing.
Thanks to Liam Liu, ParcelPanel!
---
#13- Technological advancements in the workplace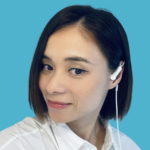 It is almost impossible to enter a workplace without having to have some level of technologically adept. There is a major focus on how you can continuously improve systems and processes within a workplace, which will always lead to new technologies. This means anyone who is being hired should be able to adapt to frequent changes and learn how to use new technologies, tools, and softwares. And although it might not always be a requirement, it is starting to just become something that's expected.
Thanks to Miss Vivi Yu, Vagus.net!
---
#14- Gen Z in the workplace
Gen Zers are now entering the workplace and ready to take on leadership roles. They are tech-savvy, socially conscious, and highly collaborative. While millennials forced employers to go digital and emphasize career development, Gen Zers are pushing the envelope even further. They value work-life balance, flexible hours, and remote work opportunities. The impact of this new generation is evident in many aspects of the working environment — from employee engagement to team dynamics.
Thanks to Gary Gray, CouponChief!
---
#15- Skill development over job creation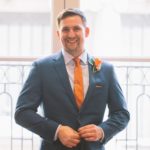 In the past, many workers spent their whole lives doing essentially the same thing. The regular worker may need to often reskill and upskill, to keep up with the rapid speed of technical development. In this setting, it is more important to hire for a candidate's unique talents than for their past experience. Companies are expected to boost expenditure on internal upskilling initiatives to increase their usage of alternative certification programs such as short courses or certificates when hiring in 2023.
Thanks to James Angel, DYL!
---
#16- Outsourcing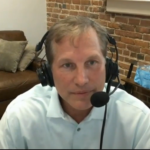 Among all the changes in the workplace, outsourcing is one of the prevalent ones. A company can put some of its responsibilities to another firm to decrease workload. With digital transformation, there is a higher influx of data. As a result, sensitive data are vulnerable to cybersecurity risks. For instance, a financial institution needs robust measures for security. It can hire an experienced cybersecurity outsourcing company. Then, it doesn't have to hire workers or make a new team for cybersecurity.
Thanks to Dan Barrett, Pacific Precious Metals!
---
#17- Emphasis on flexibility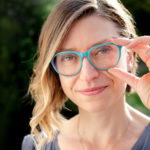 The workplace isn't just a place anymore. It includes where, when, and how we work. Gone are the days of a five-day-a-week commute to a central office where flexibility was a rare privilege, not the norm. In today's workplace, offering flexibility is just table stakes. Giving employees the freedom to choose how, when, where, and with whom they engage in work results in greater feelings of autonomy, job satisfaction, and overall productivity – all things that are great for the bottom line.
Thanks to Amina Moreau, Radious!
---
#18- Rise of the gig economy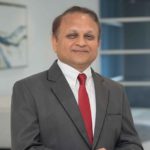 The so-called gig economy, which is characterized by work that is performed on a freelance or contract basis, has been discussed before; yet, its influence on the nature of work has been significant. The proliferation of digital platforms such as Uber, Airbnb, and Upwork has made it much simpler for workers to locate opportunities for labor that is just temporary. This tendency has resulted in a change away from traditional employment structures, which has led to an increase in the number of individuals who choose to work as freelancers, contractors, or consultants.
Thanks to Sanjay Gupta, Santa Medical!
---
#19- Technology's transformative impact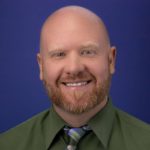 Technology has had a significant impact on the workplace, resulting in many positive changes, like improved communication and collaboration and higher levels of productivity. Regardless of where team members are located, it is now much simpler for them to collaborate thanks to technological advancements like video conferencing, and software for managing projects. As a result of their ability to complete jobs that were traditionally carried out by humans, automation and AI are also causing a shift in labor.
Thanks to Keith Eneix, Fannit!
---
#20- Increased autonomy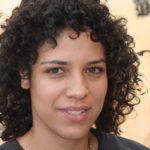 I can provide insight into how the workplace has changed with extensive practical experience working in the tech industry. Along with becoming more inclusive workplaces have also developed to give employees more autonomy. They are often motivated to work on projects independently and to take initiative. Employees are now expected to focus at all times and the expectations for creative input from the team, regardless of their department have grown as well.
Thanks to Isla Sibanda, Privacy Australia!
---
#21- Multicultural workforces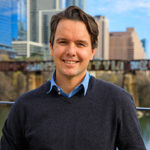 In the past couple of years, workplaces have undergone many transformations. In 2023, the global workforce will be more diverse than ever. This transformation comes as no surprise. There are more opportunities for culturally diverse people than ever before. For many HR managers, this is a win-win situation. The company benefits from the talent of these individuals. This reinforces equality in the corporate world in terms of work opportunities. The 21st-century company is defined by its multicultural workforce.
Thanks to Eric Bramlett, Bramlett Residential!
---
#22- Rise of remote work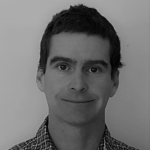 The workplace has changed dramatically in the last decade, due largely to advances in technology. Remote work options have become more common as companies strive to keep up with modern trends and stay competitive. With the rise of cloud computing, many employees now have access to information from any device or location. As a result, communication between team members is faster and more efficient, and collaboration is made easier. Additionally, tasks that used to take days can now be completed in a fraction of the time.
Thanks to Shaun Martin, We Buy Houses In Denver!
---
#23- Dominance of hybrid model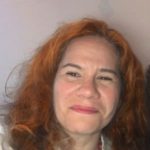 The pandemic brought many changes in the workplace. One of them is the dominance of the hybrid model of working. During the pandemic, people have no option but to work from their homes. Work-from-home becomes a necessity first and a trend afterward. Even after the pandemic, many employees prefer to work from home. They don't want to face the hassle of daily journeys anymore. Also, employers realized work-from-home could reduce their infrastructure costs. So, to accommodate everyone's needs, workplaces are adapting hybrid models rapidly.
Thanks to Dayna Cooley, Loaids!
---
#24- Shifting the focus on employees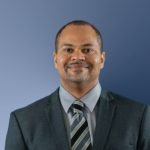 Progressive workplaces don't set up a hierarchy now. Gone are the days when a boss was unreachable. The focus has shifted to making employees a priority. That is being done by constantly asking for their feedback. Moreover, rewarding them for their efforts is also important so they remain dedicated and loyal to the workplace. Plus, offering flexibility in terms of employees getting to work from the comfort of their homes. This leads to them feeling appreciated.
Thanks to Jeff Johnson, Simple Homebuyers!
---
#25- Streamlining of processes with digital transformation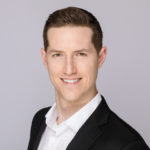 Digital transformation has changed the way work is done. Ever since workplaces have adopted digital transformation, various possibilities have been opened for employers and employees. Companies are now able to offer remote work and more flexibility to their employees. They can drastically reduce their operating costs by transforming digitally. Moreover, it has allowed businesses to interact more effectively with customers. Digital transformation in workplaces has helped companies streamline their processes.
Thanks to Matt Bigach, We Buy Houses For Cash!
---
#26- Employee-driven changes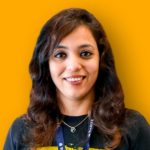 The workplace has changed significantly over the past ten years. Although the physical space hasn't changed, the idea of a workplace as a whole needs to be reconsidered. Organizations must consciously address the changes brought on by the pandemic and the quickening pace of technological investment if they are to support remote and flexible work. The market has changed from being an employer's market to an employee's market, and remote work is becoming more popular as teams become more dispersed. These individuals are in charge of the improvement in the workplace.
Thanks to Sarrah Pitaliya, Radixweb!
---
#27- Asynchronous communication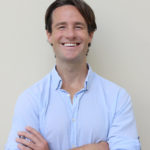 The rise of asynchronous communication is a major change in the workplace. In the past, many businesses relied heavily on synchronous communication, such as face-to-face meetings or phone calls, to get work done. However, with more people working remotely and across different time zones, asynchronous communication, such as email, chat, or project management tools, has become more prevalent. Employees can work more independently and at their own pace, which can lead to increased productivity and better work-life balance.
Thanks to Brandon Mackie, Pickleheads!
---
#28- Increased agility and efficiency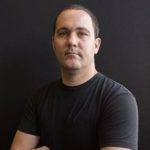 As a CEO, I have witnessed tremendous changes in the workplace over the years. Communications technology has facilitated increased collaboration and communication between colleagues, making it easier and faster to do business across a large geographical area. In addition, our hiring practices have become more dynamic and flexible, enabling us to recruit personnel with more specialized skill sets. Overall, these changes have enabled our company to work smarter and become far more agile in responding to market demands.
Thanks to Luke Fitzpatrick, Drsono.com!
---
#29- Rise of telecommuting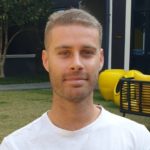 The majority of businesses are now able to hire off-site workers, and professionals work from home thanks to the efficiency and low cost of telecommuting staff. The ease with which personal computers and office-to-office communication can be conducted is partly due to technology. Telecommuting enables companies to hire staff without incurring relocation and office costs and enticing top talent they might not otherwise be able to find.
Thanks to Matt Little, Damienmcevoy!
---
#30- Employee wellness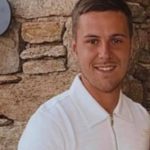 If you confided in your supervisor that you were a little stressed out and overwhelmed at work in the past, you would swiftly be advised to shape up or ship out. However, over the past years, employers have realized that a healthy, content workforce is a productive one and have implemented health initiatives to keep their employees in peak physical and mental condition. Health insurance plans are being offered by more businesses and HR departments are paying more attention to employee welfare & mindfulness at work.
Thanks to Jake Smith, Absolute Reg!
---
How has the workplace changed? Tell us in the comments below. Don't forget to join our #IamCEO Community.