The Blogosphere is here and it is not going anywhere. It's not just for people talking about what they're eating for lunch or their next celebrity crush. Blogging is big business for entrepreneurs and business owners. CEO Blog Nation has a blogging community and we regularly blog for entrepreneurs and business owners. There are numerous reasons to blog. Rescue a CEO asked some businesses how they use blogging to help their business.
#1- To share relevant information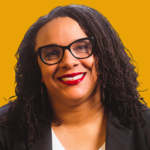 As CEO and Founder of Amira for Her, I use our business blog in a variety of ways. First, I showcase our talented staff, their accomplishments, and their achievements in first-hand accounts, giving readers a glimpse of who they may be working with if they join our practice. Second, I use it to share ideas, discuss the issues facing my client base, and provide some solutions to meet those challenges. I try to make sure everything written is not only relevant to our clients and potential clients but also that it's written in a way that is relatable and easily understood.
Thanks to Amira Martin, Amira For Her!
---
#2- To enhance brand image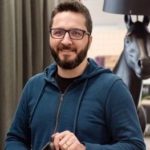 I have figured out that the best way to use my blog is by sharing personal anecdotes that highlight the journey of my business. Since blogs are the best way to boost a good online reputation, creatively crafted content that takes an hour for me to draft. Stories of success, tales of failures, and the hard work of the employees, are highlighted through my blogs. By writing about the actual people behind the brand and the product I strive to publish good content and enhance positive brand image.
Thanks to Ovidiu Cical, Cyscale!
---
#3- To boost engagement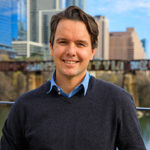 For my company, blogs are a great way to increase engagement. With the help of data analytics, we create content that aligns with the preferences of our audiences. There are multiple objectives that we wish to achieve with blogging. These include increasing engagement, driving web traffic, and making our brand more discoverable. The use of written content has proven to be an effective way of growing our business. It is a zero-cost strategy that has helped us reach most of our marketing goals.
Thanks to Eric Bramlett, Bramlett Residential!
---
#4- To establish authority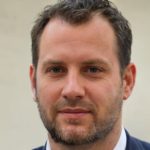 I use the blog of my business to establish authority and build trust among my target audience. By sharing informative and engaging content, I am able to position myself as an industry expert and provide value to my potential customers. Not only does this help in driving traffic to my website, but it also allows me to nurture leads and eventually convert them into paying customers. Additionally, I make sure that every post is optimized for search engines by incorporating relevant keywords and meta tags, ensuring that my content ranks high on Google's search results.
Thanks to  Robert Thorpe, HiStylePicks!
---
#5- To showcase expertise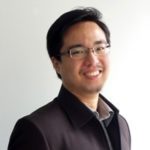 I use my blog to showcase expertise, provide valuable insights, and position my business as a thought leader in your industry. Sharing blog posts on social media and email newsletters increases visibility and engagement. And I make sure to optimize my blog for search engines by using keywords, and meta descriptions. By consistently sharing high-quality content on your blog, anyone can attract more visitors to their website, establish their business as a trusted authority, and ultimately drive more leads & sales.
Thanks to Kelvin Wira, Superpixel!
---
#6- To reach the target audience quickly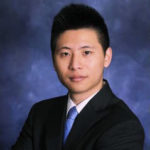 I use my blog to increase business visibility to reach the target audience quickly. The blogs posted on social media and other stunning platforms assist in enlightening the clients about our service and products. The blogs establish better connectivity to the right clients hassle-free. It consumes less time to boost the conversion rates for our online service. The efforts seem to be less when compared to traditional advertising techniques. The blogs bring awareness and create a good impression with the customers and ease in marketing our goods promptly.
Thanks to Jonathan Tian, CreditYelp!
---
#7- To educate our audience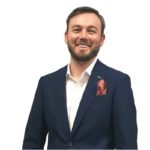 My business uses our business blog to answer frequently asked questions about SEO and PPC campaigns. We want to provide potential partners with information about what we do and how it can help them. Educating your audience and providing them with useful content is really important to our business because clear communication is one of our core values. We believe in efficient, effective, and collaborative communication that will help us gain trust with our partners and our audiences.
Thanks to Cody Jensen, Searchbloom!
---
#8- Boost customer engagement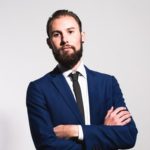 One way we use our blog to enhance customer engagement is by creating interactive content. We have found that traditional blog posts can sometimes be dull and unengaging for readers. To combat this, we have experimented with creating quizzes, polls, and interactive infographics to make our content more dynamic and interesting. By adding interactive elements, we encourage our readers to engage with our content and actively participate in the conversation. Not only does this boost engagement, but it also helps us gain insights into our audience's preferences and interests.
Thanks to Percy Grunwald, Hosting Data!
---
#9- To offer valuable information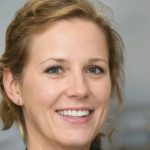 As the founder of The Worthy Goods, I can tell you that our blog is a critical component of our business strategy. It enables us to offer valuable information to our readers, which helps them make informed purchasing decisions. Our dedicated team of experts is always on the lookout for the best products that can solve real-world problems. Moreover, we leverage our blog to negotiate exclusive deals and discounts that our community can benefit from. Our ultimate goal is to create a community of informed and empowered consumers who understand the impact of their purchasing decisions.
Thanks to Susan Anderson, The Worthy Goods!
---
#10- Increase brand awareness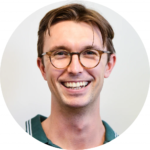 Our clinic is about a year old, and we're already facing competition from practices that have been around for many years with well-established brands. We use our blog to drive more traffic to our website and increase brand awareness. Our goal is to inform our audience about the services we offer, as not everyone is familiar with our practice. By incorporating copywriting techniques in our blog, we engage readers and hope to convert them into patients. Our blog serves as a valuable tool for our business, helping us reach our target audience and establish our presence in the market.
Thanks to Jordan Rosewarne, MPR Health!
---
#11- To engage with my customers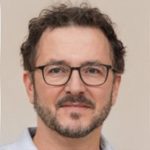 As a co-founder of a business, I understand the importance of having a blog for my business. I use my blog to highlight the successes of my business, share industry news, and provide helpful resources to my customers. I also use my blog to promote events, offer discounts, and announce new products or services. Additionally, I use my blog to engage with my customers and build relationships by responding to comments and questions. Through my blog, I am able to build a community and create a positive customer experience.
Thanks to Dave Conway, Roowaad!
---
#12- To reach the target audience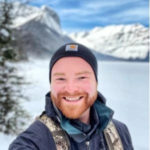 I've put my blog to work for my company by catering my posts directly to my target audience. One of the most important things to remember while writing a business blog is that you are writing for other people. Get to know my target demographic and the kinds of content they enjoy hearing about. I should create an ideal customer profile or conduct market research to better understand my target demographic. Think of someone who is more likely to require my company's services or products. Personas are simply representations of the types of people I hope to reach with my marketing efforts.
Thanks to Dillon Morrison, Outlighter!
---
#13- Using blog posts for SEO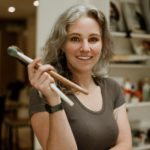 My blog is a huge source of website traffic for me because I post a lot of useful how-to articles about painting and art. While most of that traffic will never convert to paying customers, it's still enormously valuable. Because my blog posts rank so highly, I can use them to boost the rankings of my sales-focused pages, and it really works! Over the last 5 years, I've crept into the top three results for important keywords like 'Cat Portrait Artist' in the competitive niche of Pet Portraits. I've built my rankings using almost entirely on-page SEO, with very few links from other sites.
Thanks to Zann Hemphill, Pet Portrait Artist!
---
#14- To build audience trust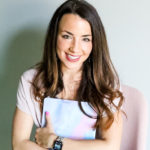 I use my blog to nurture and educate my audience on Pinterest marketing. My blog is essentially where I serve my audience, and I create content with the purpose of making them want to say, this is so good, I wonder what her paid content is like. After providing my audience with value, I leverage that content by asking them to take the next step in my sales funnel by sharing their email address. Through sharing their email, they get access to my free masterclass, which ultimately asks them to buy my signature course.
Thanks to Emilee Vales, Emilee Vales!
---
#15- To attract new audiences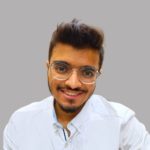 As the business owner of a growing digital marketing agency, one unique way we use our blog is by featuring guest posts from other industry experts. This allows us to bring in fresh perspectives and diverse insights while also providing an opportunity to network and collaborate with other thought leaders in our field. It also helps to expand our reach and attract new audiences to our blog and website.
Thanks to Aayush Bucha, AAA Digital!
---
#16- Increase visibility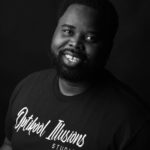 As a business owner, ensuring that prospective clients can discover our website is crucial. While we serve primarily wedding clients, we often use our blog to display visual content and inspirations from local wedding venues. This allows couples who are searching for real wedding examples at these venues to come across our work. If you have a business, consider utilizing your blog to promote other entities that are also serving your ideal customer.
Thanks to Darryl Lewis, Optikool illusions Photography and Media!
---
#17- Showcase our company culture and values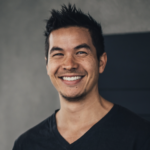 I use blogs to showcase our company culture and values. Sharing stories and insights about our employees, and company events, can humanize our brand and create a more personal connection with our audience. This can help build trust and loyalty among customers and employees and attract new talent to our company. By highlighting our unique culture, we can differentiate ourselves from our competitors. This can also help to attract customers who share similar values and can create a sense of community.
Thanks to Jeff Tse, Crazecosplay!
---
#18- To strengthen relationships with clients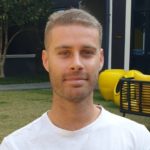 I use a business blog to strengthen relationships with clients. Customers can provide direct comments, ask questions about a product, and obtain their responses by using a blog. I also provide client success stories to keep our audience interested. In such a blog post, I should explain that our good service helped the customer resolve their problem. Every time I publish a blog post, the chances of showing up on the search engine results page and bringing traffic to our website through organic search are boosted.
Thanks to Matt Little, Damienmcevoy!
---
#19- Showcase the level of transparency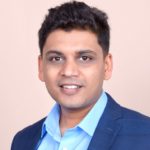 Your blog should be able to explain what your company stands for and provide in-depth insight into your services and/or products. It should also be able to answer any questions that readers may have. It allows you to be open and honest with your clients and gives them the chance to have a deeper comprehension of who you are and what your business stands for. Guides that explain how to do something are one option, as is publishing content that you are confident will appeal to the individuals who make up your target audience.
Thanks to Shanal Aggarwal, TechAhead!
---
#20- To stand out from the competition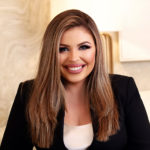 Blogging, in my opinion, is not only an excellent approach to elaborate on what it is that your company does, but it also provides you with the opportunity to reveal the character of the organization. Our writing style conveys a sense of warmth and nurture, as well as a concern not just for the physical health of readers, but also for the spiritual health of those who read our blogs. Being honest in displaying the one-of-a-kind personality of our brand helps us stand out from the competition.
Thanks to Alice Hall, Rowen Homes!
---
#21- To boost SEO and brand awareness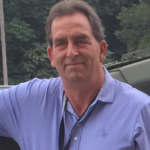 We routinely use our blog to post quality content around current trending keyword topics that are related to our SEO Campaigns. This approach enables us to add highly relevant content that not only engages our readers but also strategically links to the permanent content on our website. By incorporating this linking strategy, we boost our site's SEO performance. This is achieved through the enhancement of our website's authority and relevancy in the eyes of search engines, which in turn leads to higher search rankings, increased visibility, and ultimately, a more significant online presence.
Thanks to Kevin Clinton, Shapes and Pages!
---
#22- To build credibility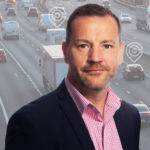 Our blog serves as a platform for us to share our expertise and insights with our customers and the wider industry. We use our blog to educate our audience on topics related to vehicle and fleet management, telematics, and safety on the road. Our team of experts regularly publishes articles, case studies, and thought leadership pieces that provide valuable information and practical advice to our readers. Our blog also helps us build trust and credibility with our customers by demonstrating our industry knowledge and expertise.
Thanks to Mervyn O'Callaghan, CameraMatics!
---
#23- Drive traffic to the website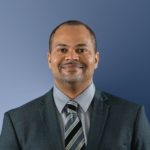 When writing a blog post, I make sure I create compelling stories around my products. Add fresh content, or if you have old content, repurpose it as per new trends. For example, integrating video tutorials is always helpful to grab more attention. I inject my blog with an SEO booster to improve its ranking on search engines, which will in turn increase traffic to my business website. If your content is Google-compliant and of high quality, it is always a win-win situation for your business.
Thanks to Jeff Johnson, Simple Homebuyers!
---
#24- Keep our potential customers up to date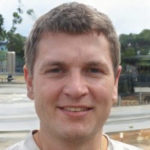 I use the blog of my business to keep potential customers informed about what's happening in the industry. Blogging is an effective way to establish credibility and trust with my audience, while also demonstrating knowledge and expertise. Whether it's sharing tips, insights, or advice on a particular topic related to my industry, or just giving a quick update, curating good content with depth and originality is paramount. Through blogging, I am able to keep customers and interested readers coming back for more – which often translates into increased business opportunities.
Thanks to George Harrison, Pkgmaker!
---
#25- To build connection and trust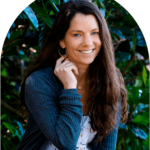 Building connection and trust is the primary purpose of my blog. My blog is a landing place for potential clients to start getting to know me. My writing style is conversational, so clients can get a feel for what it might be like to sit across from me in my therapy office. The topics I write most about, trauma and anxiety, have alienated clients for years. Seeing and feeling that I understand what they are going through before we even get on the phone, builds the trust and confidence they need to take that first step.
Thanks to Lauran Hahn, Mindful Living Counseling!
---
#26- To increase online visibility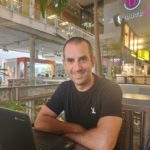 The key strategy is to create content that is both informative and engaging. That's how I managed to build a community of loyal readers who trust and value our expertise. Through my blog, I share my passion for language and writing and offer valuable insights and advice to my readers. As a result, my blog has also helped me to increase online visibility, attract new visitors to my site, and ultimately drive conversions and revenue. I use my blog to share our latest editing tips and tricks, industry trends, and success stories that showcase our work.
Thanks to Brendan Brown, The Expert Editor!
---
#27- For customer education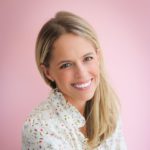 Our blog is the place for customer education. Tied into our website, our blog creates a streamlined experience for customers to both learn about our product and learn about why and how to use our product. For example, our customers can turn to our blog to read about how our product applies to their needs, they can purchase our product, and then they can return to our blog to understand how to utilize their purchase in their own homes. We're an inspiration board, a how-to, and a retail store all in one.
Thanks to Erin Banta, Pepper!
---
#28- As a strategic tool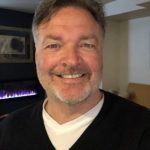 We use our blog as a strategic tool to improve our SEO and increase online visibility by creating high-quality, keyword-specific content that targets our industry and audience. By researching and selecting relevant keywords and incorporating them naturally into our blog posts, we can demonstrate our expertise and attract more organic traffic to our website. We leverage social media by posting links to our blog posts, reaching a wider audience, and building our brand as thought leaders in the brand-building space.
Thanks to Paul Bies, Mystique Brand Communications!
---
#29- Sharing informative content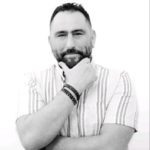 Blogs can be a powerful tool for businesses to reach their audience, increase brand awareness, and establish themselves as industry leaders. Business owners can use blogs to share their expertise, showcase their products or services, and connect with their customers on a more personal level. Moreover, blogging can help businesses boost their website's SEO and drive more traffic to their website. At FinImpact, we regularly update our blog with relevant and informative content to help small business owners make informed financial decisions.
Thanks to Sam Weisfeld, Finimpact!
---
#30- For advertising our services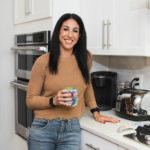 My business blog serves two functions: advertising and providing resources. These two functions aren't separate, as the main goal of the blog is education, both about the services we offer and at-home ways to manage dysfunction of many different kinds. My blog is a landing place for tips and tricks to help people look after themselves. And I firmly believe that one of the best ways to look after your health is to consult a chiropractor. Therefore my blog achieves both of the things I want it to while fulfilling its main goal of helping people.
Thanks to Dr. Shara Posner, Back To Health!
---
How do you use your blog for your business? Tell us in the comments below. Don't forget to join our #IamCEO Community.