Just like videos, the use of podcasts is turning out to be a preferred engagement tool for many entrepreneurs. It can be used to educate your audience on diverse topics and highlight news in the market. Podcasts can also be a great engagement tool with your clients and audience where you give them a platform to share their knowledge, expertise, and opinions.
We asked entrepreneurs, podcasters, and business owners how they use their podcasts for business. Here are some responses.
#1- To collaborate and build a network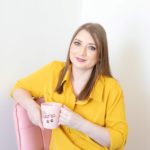 I'm in my 3rd year of hosting my podcast, Introvertpreneur. Through my guest interviews, I've built connections that resulted in additional collaborations and visibility events. My podcast has become one of my best ways to increase my visibility and build the know, like, and trust factor with my audience. It is the perfect method for me since I am also an introvert who avoids video marketing as much as possible!
Thanks to Tara Reid, The Tara Reid!
---
#2- To join conversations and increase sales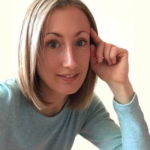 I started our podcast where I interview marketing agency owners and consultants. This is an amazing sales tool for us. First, it allows me a very simple reason to start a conversation without pitching them something. Everyone wants to be invited to be on a podcast. Second, it gives them a reason to look into our business and it spurs a conversation about our services. It allows me to have multiple touches throughout the podcast process where I'm building trust with my potential clients.
Thanks to Amy Foley, Inbound Back Office!
---
#3- To build trust as a marketing strategy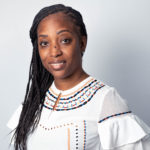 My podcast has attracted, nurtured, and converted my dream clients into my 1:1 DFY program, making my sales process smoother and easier whilst building the all-important know-like trust factor with my audience. After testing various strategies for visibility, I can wholeheartedly say that Podcasting is the BEST marketing strategy for online business owners who want to increase their impact and create an engaged community of loyal fans who love them and their brand.
Thanks to Rosemarie Callender, Too Busy To Podcast!
---
#4- To build connections with clients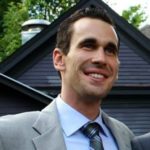 From remote working digital nomads to crypto businesses and Vegan start-up entrepreneurs, we cover a diversity of leaders at Spread Great Ideas podcast. These interviews on Start-up business ideas, challenges, opportunities, and solutions help attract listeners, especially other start-up entrepreneurs looking for financial aid, solutions, and guidance, which has allowed me to build meaningful relationships with potential customers.
Thanks to Brian David Crane, Spread Great Ideas!
---
#5- To provide useful insights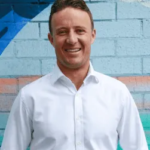 Through insightful conversations, we provide them with practical financial advice and in-depth insights into the property market. This not only showcases our expertise but also establishes a genuine connection, fostering trust and loyalty. Our podcast serves as a magnet, drawing listeners into our ecosystem of digital financial services. By leveraging this medium, we solidify our brand's authority, expand our reach, and drive conversions, ultimately shaping the landscape of property investment in Australia.
Thanks to Tom Haigh, My Money Sorted!
---
#6- To attract new customers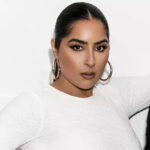 By creating insightful and relevant podcast episodes, you can establish thought leadership, share valuable insights, and connect with your target audience on a personal level. Incorporating interviews, discussions, and expert insights can provide unique perspectives that resonate with listeners. Through consistent content delivery, podcasts can foster brand loyalty, attract new customers, and offer an innovative platform to showcase your industry expertise and products.
Thanks to Shideh Kaviani, Naked Wardrobe!
---
#7- To discuss a wide range of topics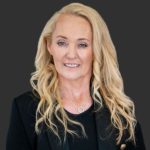 The podcast serves as a great platform to discuss the work my consultancy does in the infrastructure and natural resources sector. The podcast has enabled many thought-provoking and rich conversations about everything from women in construction and wellbeing to sport and travel. Deciding to launch a podcast was nerve-racking but has ultimately been one of the best initiatives to support the business and share my voice on a range of topics.
Thanks to Donna Groves, Comacon!
---
     How do you use your podcast for your business? Tell us in the comments below. Don't forget to join our #IamCEO Community.