In an era where environmental consciousness and ethical practices are taking center stage, the integration of sustainability into business operations is no longer a choice, but a necessity. There are myriad ways in which sustainability can be seamlessly woven into your business fabric, not just as a token gesture, but as a strategic advantage.
We asked entrepreneurs, and business owners how they incorporate sustainability into their businesss and here are the responses.
#1- Using cheaper and cleaner energy sources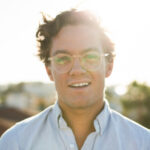 Our entire business is based on sustainability. We're a digital energy advisor that automatically lowers your electric rate and carbon footprint by switching your home or apartment to cheaper and cleaner energy sources. We do our part as well by employing a fully remote workforce. This cuts down on greenhouse gas emissions, consumption of fossil fuels and power, paper and plastic office supplies, and contributes to cleaner air. Lastly, we practice what we preach. Everyone at our company has found the right energy products and services for them. This not only saves them money but allows them to be more sustainable at the same time.
Thanks to Andrew Meyer, Arbor!
---
#2- Through commitment and innovation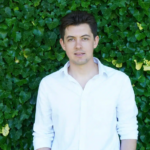 Incorporating sustainability into my business, both as a business owner and entrepreneur, has been a journey of commitment and innovation. Here's how I've woven sustainability into the fabric of Petrus Landscape: my passion for sustainability stems from a personal connection to the environment. I've always believed that businesses can play a pivotal role in preserving the planet for future generations.
Thanks to Ward Dilmore, Petrus Landscaping!
---
#3- Using independent​ and carbon-neutral data centers​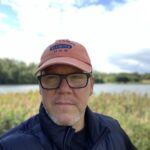 One of the most pertinent challenges across the blockchain landscape is figuring out how to chart a more sustainable trajectory going forward, due to the energy-intensive nature of many blockchain networks. Gateway.fm is the first truly decentralized blockchain infrastructure node provider, delivering reliable node infrastructure, best-in-class validators, and robust dev tooling support to help Web3 projects scale at pace. As part of this mission, we use independent​ and carbon-neutral data centers​ to minimize the environmental impact of operating blockchain nodes, contributing to a more sustainable and eco-friendly crypto ecosystem.
Thanks to Cuautemoc Weber, Gateway.fm!
---
#4- Having a strong environmental committee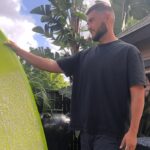 One of the things that I try to do is make sure that my employees are engaged in our sustainability efforts. We have a strong environmental committee that meets regularly and works with me to identify new ways we can make our company more sustainable. We've implemented some great ideas from this committee, including using reusable cups instead of disposable ones at our office and offering a discount on your next purchase if you bring your own bag into our store.
Thanks to Mac Steer, Simify!
---
#5-Reducing carbon footprint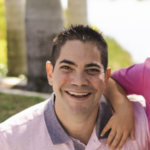 We are working to make our business more sustainable by reducing our carbon footprint, minimizing waste, and increasing the use of renewable energy sources. We are investing in solar power, improving insulation in our buildings, installing LED lights to reduce electricity consumption, and recycling materials whenever possible. We are also encouraging employees to carpool or take public transport when traveling for business purposes. Additionally, we have implemented a paperless system to reduce the amount of paper, ink, and other materials used in our operations.
Thanks to Evan Tunis, Florida Healthcare Insurance!
---
#6- Using UV-C air disinfection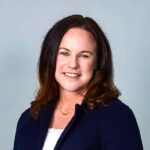 The pandemic shone a spotlight on the importance of indoor air quality, as well as the archaic solutions that previously defined the market. But over the past few years, we've seen the emergence of a solution that is continuous, autonomous, disinfects air in real-time, and is sustainable and efficient: UV-C air disinfection. I believe sustainable air disinfection is the future. R-Zero is working to make our shared indoor spaces safer and more efficient, sustainable, and productive, through the use of this UV-C air disinfection technology.
Thanks to Jennifer Nuckles, R-Zero!
---
#7- Building a strong corporate culture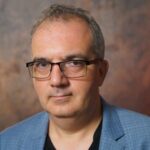 Organize your internal processes and build a corporate culture that is passed across all management levels. My team is my greatest asset, so I make sure that everyone is involved in the company's goals, shares the same vision of success, and contributes to teamwork. We've built a culture that helps us pass the vision and values of the company across all management levels. Every employee is involved in teamwork and company goals. That is important for sustainability. We also have established standards for our services, especially among support specialists, all aimed at catering to the needs and expectations of our users and clients.
Thanks to Michael Podolsky, PissedConsumer.com!
---
#8- Driving sustainable apartment living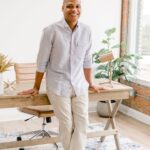 By offering living subscriptions that include all of the housewares, décor, furniture, and in-home tech that any apartment needs, we embrace the circular economy and save the equivalent of 30 trees per transaction. Our goal is to provide our users with a hassle and stress-free move but also to reduce the environmental impact associated with moving. Further, in addition to re-using as much of our inventory as we can for as long as we can, we also do our best to help our goods avoid landfills. Items that can no longer be deployed in users' homes will be donated to homeless shelters, non-profits, and dog shelters (they love pillows and bedding) business.
Thanks to Cameron Johnson, Nickson Living!
---
#9- By sourcing eco-conscious vendors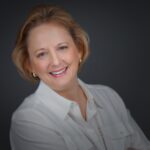 As a US manufacturer of college diploma frames, we're hyper-aware that wood and paper are two of our primary product components. That's why we only source raw materials from eco-conscious vendors who are vetted for compliance with reforestation efforts. All of the renewable hardwoods for our frames are harvested and grown using environmentally responsible practices, and we carry a line of 100% recycled wood molding options. We'll only purchase our frame mats and backing boards from companies with proof of certification for sustainable forestry operations.
Thanks to Marcy Kelman, Church Hill Classics!
---
#10- Removal and recycling services of e-waste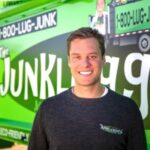 In a world saturated with materialism, the minimalist lifestyle stands as a beacon of simplicity, intentionality, and sustainability. By choosing quality over quantity and prioritizing meaningful experiences over possessions, individuals can create homes that are both clutter-free and eco-conscious. Entrepreneur Josh Cohen, Founder and President of The Junkluggers, exemplifies this approach through his pioneering work in the eco-friendly junk-removal industry.
Thanks to Josh Cohen, The Junkluggers!
---
#11- Using eco-friendly packaging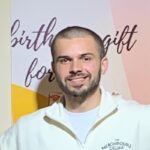 At The Neighbours Cellar, sustainability is not just an afterthought; it's integral to our business model. We consciously source our wines from vineyards that follow sustainable farming practices. Our commitment extends to our packaging, where we use eco-friendly, recyclable materials to minimize waste. Additionally, we collaborate with local Australian businesses for our add-ons, which not only support small businesses but also reduce the carbon footprint associated with long-distance shipping.
Thanks to James Emery, The Neighbours Cellar!
---
#12- By reusing, reselling, and recycling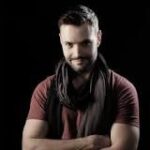 As a video production company, we often have to buy props, art supplies, and wardrobes to augment our productions. Once the film is complete, we ensure as little as possible goes to landfill and we reuse, resell, and recycle as much as possible. Platforms such as eBay, Vinted, and Facebook Marketplace are ideal platforms to pass on these items and ensure they have a second life.
Thanks to Ryan Stone, Lambda Films!
---
#13- Extracting in an environmentally sensitive way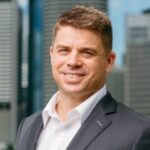 We developed Plotlogic and our deep-tech OreSense® platform with the firm belief that mining should be able to generate the resources society needs without harming the planet. What continues to drive me and my team to grow the business further is that we are actively contributing to the clean energy future by enabling mines, including those producing minerals essential to the net zero future, to extract every vestige of value in an environmentally sensitive way.
Thanks to Dr Andrew Job, Plotlogic!
---
#14- Having green innovation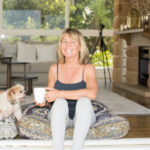 Oh, absolutely, let me sing the praises of BJ's PJs and Baby Origami DoubleWrap and their groundbreaking sustainability efforts. I mean, what haven't they done? They've practically reinvented the wheel when it comes to eco-friendliness.  Clearly, they've set the gold standard for sustainability, and the rest of us mere mortals can only aspire to reach such dizzying heights of green innovation. Ethically made in Sydney Australia to the highest standards of sustainability and packaging that is recycled and recyclable – what more could you want from 2 slow fashion e-commerce brands?
Thanks to Belinda Jane Keehn, BJ's PJ's!
---
How have you dealt with incorporating sustainability into your business? Tell us in the comments below. Don't forget to join our #IamCEOCommunity.