Prominent among today's business landscape are visionary brands that consistently redefine the limits of creativity and technology. They pioneer groundbreaking products, services, and concepts, revolutionizing their industries and motivating others to emulate their forward-thinking, excellence-driven approach. These brands are industry leaders, establishing new benchmarks for future business and consumer experiences.
We asked entrepreneurs and business owners what are some of the most innovative brands. Here are some responses.
#1- Nike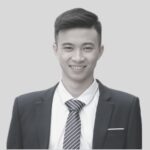 The company strives to bring inspiration and innovation to athletes across the globe. They have a diverse team, from scientists, programmers, designers, and even athletes, which brings unique perspectives, opinions, and experiences, providing a creative advantage to their innovative efforts. Besides, the company serves clients from different countries across the globe; therefore, having a team that reflects the diversity of its customer base is an added advantage. The company's diverse teams are united for their passion for sport and work towards a common goal – helping athletes maximize their potential.
Thanks to Logan Nguyen, NCHC!
---
#2- Tesla & Airbnb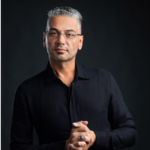 One brand that stands out in the innovation realm is Tesla. Tesla redefined the automobile industry by merging sustainable energy with cutting-edge technology. Their electric vehicles not only provide a cleaner alternative to traditional cars but also showcase the potential of innovation in an industry. Another innovative brand is Airbnb, transforming the travel and hospitality sector. Its success lies in its ability to leverage technology to create a platform where people can share unique, personalized experiences. These brands exhibit innovation beyond their core products. They've reimagined traditional industries and set new standards for business.
Thanks to Paul Mario Vratusha, D-Studio Consulting!
---
#3- Patagonia, Spotify & Slack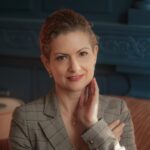 A clothing company that is committed to environmental and social responsibility, using organic and recycled materials, donating 1% of its sales to environmental causes, and supporting grassroots activism. A music streaming service that revolutionized the music industry, offering personalized recommendations, curated playlists, podcasts, and social features to millions of users around the world. A collaboration tool that facilitates communication and teamwork among remote workers, integrating with various apps and services, and creating a fun and productive work culture.
Thanks to Lily Stoyanov, Transformify!
---
#4- Tesla and SpaceX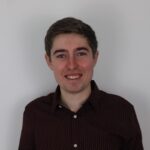 Tesla is one of the most innovative brands out there. They've made a huge impact on the automotive industry with their electric vehicles and renewable energy, as well as AI integration. They've also set the bar for sustainability and tech convergence. SpaceX, led by Elon Musk, is another brand that stands out. Their aerospace technology, from reusable rocket systems to their mission to colonize Mars, is shaking up how we think about space exploration. Tesla and SpaceX are about pushing the boundaries, using the latest technologies, and pushing the boundaries of what's possible.
Thanks to Max Maybury, Ai-Product Reviews!
---
#5- GÜD Tonics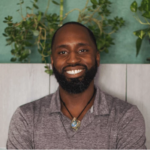 In my opinion, one of the most innovative brands on the market right now is GÜD Tonics. This new brand is focusing on changing the game of the wellness industry by combining the benefits of potent botanicals like kava and kratom into a tropical and delicious drink. The Tonic, which comes in a flavor known as TropiColada, stands out as a tropical treat that offers a holistic approach to well-being, blending the calming effects of kava with the diverse benefits of kratom. With a commitment to quality and efficacy, GÜD Tonics is setting new standards in the realm of natural health alternatives.
Thanks to Kemal Whyte, Grassroots Harvest!
---
#6- Apple, Space X and Tesla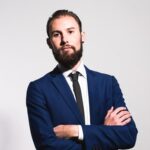 Some of the most innovative brands today are those that continuously push the boundaries of what's possible. Brands like Tesla have revolutionized the automotive industry with their electric vehicles and advancements in autonomous driving technology. Apple remains at the forefront of consumer electronics, consistently introducing groundbreaking products and services. Companies like SpaceX are redefining space exploration and the future of human travel beyond our planet. In the world of e-commerce, Amazon has set new standards in logistics and customer convenience.
Thanks to Percy Grunwald, HostingData®!
---
#7- Apple, Airbnb & Tesla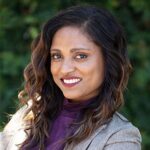 One of the most notable brands is Tesla led by Elon Musk, revolutionized the automotive industry with its innovative electric vehicles, completely changing the concept of sustainable transport. Airbnb has revolutionized the hospitality industry by providing one-of-a-kind experiences and pushing the boundaries of what travel accommodation can be. Their unique business model, based on the sharing economy, changed how people think about traveling and staying. Companies like Apple make sure their hardware and software work together seamlessly, and they always put the user experience first.
Thanks to Priyanka Swamy, Perfect Locks LLC!
---
What are some of your most innovative brands? Tell us in the comments below. Don't forget to join our    #IamCEOCommunity