Advice
What is the Best State to be an Entrepreneur?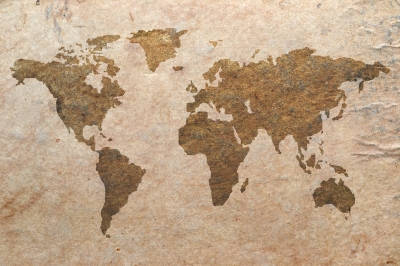 Entrepreneurship is alive and thriving across the world. With over 27+ Million small businesses across the world, there is certainly a culture of innovation that built the United States and the rest of the world. With companies like Google launching a program for entrepreneurs. Even places like Washington D.C. have a reason to celebrate entrepreneurs and business owners.
CEO Blog Nation and Rescue a CEO want to know what the best places in the world are to be an entrepreneur or business owner.
New York City
New York City is the place to be for entrepreneurs. It is the financial capital of the world, having all the major merchant banks and the best investment banks for when you want to go public with your business. Whether you reach that level or not, New York is defined by a culture of self-starters who hustle. It is also a place full of colleges and universities, where you can pick up talented and motivated entry-level workers and interns. Another great reason to settle your business in New York is the availability of VC powerhouses like Union Square Ventures, Firstmark, RRE, DFJ Gotham and IA Ventures-just to name a few-as well as a bunch of smaller players and angel investors. If that's not enough, you can rub shoulders or share a drink with them at many networking events and local conferences. Many of these entrepreneur events occur throughout the year to assist in networking and partnering, including NY Entrepreneur Week, 140 Conference, Affiliate Summit East, and Hatch Match and other Hatchery events. There are also amazing meetup events like the NY Tech Meetup, NY Video Meetups, TechAviv, NYEBN, and iBreakfast.
While the city is full of options, you don't have to be located in NYC. Just right outside of the city, the office space rents are not nearly as expensive. For instance, we pay only $750 monthly for a nice two-room office on the main street in Great Neck, NY (in Long Island, just outside Queens), just one block from the nearest station with access to Manhattan within 25 minutes by train. If you need to be in NYC and you are just starting out, there are plenty of inexpensive options like Sunshine Suites, where you can co-work for as little at $195 a month or have a dedicated workspace for $275 a month with a receptionist amongst other amenities. With all the resources necessary to start and maintain a business, whether it's banks, investors, prospective employees, networking or office arrangements, New York is the ideal city for entrepreneurs. Regardless if you're already an entrepreneur preparing to settle your business  somewhere or one preparing to embark on the journey, the best place in the world to do so is in New York.
Thanks to Ian Aronovich, Government Auctions!
Houston
The reasons are: (1) No State Income Tax. (2) We have job growth and an economy that is booming. (3) The city has a stable structure in terms of political and regulatory commitment, and is business-friendly. (4) A zoning-free city that has a fascinating mix of businesses and residences results in a city full of "neighborhoods". (5) We have a large, but young (median age is in the low 30's) population that is multi-cultural. (6) Outstanding colleges and universities with a impressive business schools and programs. (7) A low "cost of living" combined with outstanding restaurants, and countless recreational opportunities. (8) Culturally, we have world-class museums, impressive art galleries, a strong theater environment (plays, opera, ballet, etc.) and pro sports teams. (9)And worth mentioning one more time – No State Income Tax.
Thanks to Mandy Williams, Red and Black Books!
Atlanta, GA
I think that Atlanta, GA is the best city to be an entrepreneur for a few reasons: (1) There is not a lot of funding or capital as readily available as say a San Francisco or other place, but that is changing. (2) Southern Hospitality should not be discounted. It makes it a lot easier to network than in other places and it always feels like you can approach someone and talk to them. (3) Vibrant city life. Atlanta has a pretty vibrant city life and so when you can unwind and relax while still experiencing the city life. (4) People are a little easier to access than in a bigger more established place. I've been able to meet some people who I didn't think I would simply by asking and they were willing to meet. (5) There are a lot of hidden resources that are great too that everyone hasn't been taking advantage of so they are not depleted or over used. (6) And as for country America is the best country to be an entrepreneur. We are after all a nation of entrepreneurs since our founding.
Thanks to Michael J Flanigan, Khraze & The Expressionary!
New York City
Without question New York City is the greatest city in the world to be an entrepreneur. Everything is at your fingertips here, it is a mecca for business.
Thanks to Elle Kaplan, Lexion Capital Management LLC!
Best State By Far! NY
I live in NY. I am able to get something over to a studio or simply take the train (LIRR) to get into the city in a flash if necessary for a TV segment. NYC is the major player in television news studios and home of "Fashion Avenue".
Thanks to Holly Xerri, Camibands!
Georgia
Georgia has been a tremendous place to start a medical device start up. From the Global Center for Medical Innovation (GCMI) to all the resources at Georgia Tech (APDC, ATDC) there is an incubator to fit every inventor. The amazing collaborations between the different academic institutions and leadership of Dr. Paul Spearman (Emory) and Dr. Barbara Boyen (Ga tech) have fostered rich environments. Start-Up Chicks, one of the leading women's entrepreneur leadership groups was founded in Atlanta. They've made growing a business from start to explode in 3 years almost easy.
Thanks to Dr. Amy Baxter, Buzzy 4 Shots!
Columbia, Missouri
The little-known city of Columbia, MO is the best place for entrepreneurs for these reasons: (1) Access to amazing talent coming out of The University of Missouri. (2) Cost of living is LOW meaning it's cheaper to start a company and retain good talent. (3) The entrepreneurial ecosystem is thriving with events like Startup Weekend Columbia, organizations like The League of Innovators and amazinginitiatives by REDI.
Thanks to Kelsey Meyer, Digital Talent Agents!
California
"Being in California has afforded me endless opportunities to help my businesses thrive. I've launched a number of businesses in this fertile business friendly state and know that my location has a great deal to do with my success. Currently, I have a security franchised based company that has already doubled in size over one year's time. 3 of the franchises are in California, 1 is in New York. California, with its open mind and growing economy is one of the best places that I've seen growth in my career."
Thanks to Sarah Strid, guardNOW!
Austin, TX
My business partner and I moved to Austin in 2009 to start our company with nothing more than what we could fit in our car. In the past 3 years our company – SpareFoot – has grown from an idea to the world's largest online marketplace for self storage. From getting into a seed-stage mentoring programs such as the Capital Factory, to raising funds from local venture capitalists like Silverton Partners, Austin is the perfect place for entrepreneurs to launch the next big idea. SpareFoot now employs 50 amazing people and we're just getting started. The entrepreneurial and tech scenes are growing rapidly, and the local culture is unparalleled. Live music capital of the world, home to ACL fest, fantastic food, and full of the weirdest, most beautiful people in the world.
Thanks to Chuck Gordon, SpareFoot!
New York
I would have to say New York is by far the best city to be an entrepreneur. It's a flowing river of endless opportunities where you're able to explore your wildest dreams. It's a melting pot of dreamers who can come together to change the way we live our daily lives with just mere thought of ideas.
Thanks to Colin T. McDonald, Colin T. McDonald Studios!
Silicon Valley
Without question the best place in the country and maybe the world to be an entrepreneur is Silicon Valley. The reason is simple. Many of the best opportunities both now and in the future will occur in digital media, and no area has better resources in terms of human capital than Silicon Valley. While many may view internet based applications as an established field, its really in its infancy giving entrepreneurs both large and small an amazing opportunity to see their ideas reach fruition.
Thanks to Jeremy Schaedler, California Contractor Bonds!
Michigan
Michigan is becoming a thriving hotspot for entrepreneurs – when you look for a fertile place for growing a business, there needs to be ideas, opportunities and adequate resources to connect ideas and opportunities. Currently Michigan has many great universities with young energy full of ideas. Additionally, Michigan has always been a hot bed of industry with many headquarters of National and International companies. With the resurgence of the economy, the auto industry and the downtown Detroit landscape, there are a plethora of opportunities for growth. The climate is fertile for growth and development of many great ideas. The local and state governments are pro small business with many grants and tax incentives to promote small business. Additionally, with the enactment of the Jobs Act, Michigan is the home of multiple crowd funding platforms that will provide the financial resources needed to start up and grow their businesses.
Thanks to Desiree' Melfi, Melfi Associates!
Dallas, Texas
I am a Woman Entrepreneur living in Dallas Texas and I believe that it  is so easy for women to start businesses today anywhere in the USA by just utilizing the web. Women start companies from the heart and currently are surpassing men on opening new businesses each year.
Thanks to Kelly Logan, Numerology Match!
Sioux Falls, South Dakota
Running an office in South Dakota compared to that of New York City is one-third to one-half in just rent payments alone. Plus, when you take away the hassle factor for employees and doing business where everything is within minutes – the biggest traffic jam you'll find is 3 cars in a 4-way stop. It's easier for me to get in my car, drive to the airport from my ranch, and catch a flight to Chicago, faster than most people can drive to work in Chicago.
Thanks to Jeffrey Hayzlett, Tall Grass PR & Hayzlett Group!