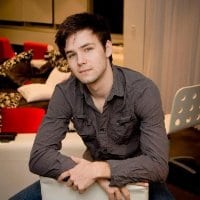 One small, important part of any business is the business card. In these modern times of being online-everything, having a business card is a useful way of setting yourself apart from the rest of the crowd. Your customer will have a physical representation of your business in their hand. Pinning it to their fridge, putting it in their wallet and stashing it away in their address book will give you the quick advantage when it comes time for them to do business. And having a unique, stylish business card can give you an even bigger leg up. We asked entrepreneurs for their insight on how to design a memorable business card.
Follow CEO Blog Nation on LinkedIn!
A conversational piece
You business card is a first impression that journeys with potential buyers. It is important to use color, shape, and texture to stand out. Most entrepreneurs and small business owners try to cut cost on their business card, but a plain simple business card will often be throw away. It is worth investing a little more to have it professionals designed, using colors that represent your brand and entice the potential buyer. The best business cards can be conversational pieces, when you use a distinct shape or fresh colors you have made an impact in the mind of consumers.
Thanks to Steve Thornton, Local Fresh
A unique shape
I've been in marketing for 20 years, and the best business cards I have used, created and have actually created the most awareness (i.e., when I follow up with someone, they remember me) are cards that have … a unique shape. Specialty die-cut cards are more expensive, but what's another 5 to 10 cents a card when they actually stick in someone's memory … and stick around in their business card collection. The best cards are cut to resemble a shape that has something to do with your profession or your logo, but even a diamond-shaped or triangular-shaped card will stand out.
Thanks to Jeff Kear, My Wedding Workbook Pro
A clear call to action
It's important to include a clear call to action. The prospect should be "pulled" toward taking a next step with the business owner. Examples are indicating they offer a free report on their website or that they can book a complimentary strategy session. The card should also speak to the pain points their ideal client is going through, and therefore the prospect will resonate with the information on the card and see the business owner as being able to solve their problem. They are then more apt to take that next step outlined on the card.
Thanks to Chris Atley, Total Harmony Coaching
Related Post: How Customers Can Help Promote Your Brand
Design around the type of business you have
I like to think of my business card as my ticket to doing business with you. If you put a card in your wallet or purse and cannot differentiate it from all of the other cards there, then that person lost a valuable opportunity to make a lasting impression. When I design a card, I think of all of the possibilities that are available today, color, size, shape, lettering, texture and for people in sales, think of coupon codes or even cards that double as magnets or stickers. Think about the type of business you are in, consider a hammer for a construction company, a little truck for a moving company or a flower for a florist. Don't be afraid to pick colors that pop, make sure your text is clearly readable and that you include ALL of your contact info, ie; phone, email, website, facebook, etc. My secret weapon has always been a double-sided, uv coated, full color card with the logo on one side and name and info on the other. I get tons of compliments on them and they definitely stand out from the typical card.
Thanks to Lisa Chase Patterson, Glenn Toby Enterprises
Create a work of art
Long gone are the days of flimsy card stock, monotone designs, and boring text! Memorable business cards today include experimenting with a variety of textures, eye catching designs, and various dimensions and shapes. Whether you opt for sleek and sophisticated with a simple contemporary spot gloss or decide to go completely left with a full-on creative concept (incorporating materials that perfectly encompass the nature of your business) …the more creative you are, the better. I can remember receiving a business card from a bakery creatively die cut into the shape of a cupcake with small glitter decorations layered on top of the design. This is a card that I'm unlikely to throw away. It's clear that the creator put a great deal of thought and effort into the end result. The primary objective in developing a memorable business card is to make it worth keeping! You don't have to necessarily break the bank in production, but you do need to put enough creative effort into your presentation to create an emotional response from those who are receiving it. If you can create an emotional response, you'll not only manage to avoid the crumpled business card graveyard that exists in many of our desk drawers – but you're also likely to create a conversation piece around your corporate work of art that will in turn lead to more buzz for your company or product.
Thanks to Michelle Spain, Red Bella Agency
Consider the texture and shape
Europeans use "calling cards" but here in the United States, networkers collect and hand out business cards. If you show up at an event without yours, you've missed a golden opportunity to build your brand. A great business card design can differentiate you from a sea of 2″ x 3.5″ pieces of paper event-goers find in their pocket the next morning. How? First, don't think of it as just a small piece of paper that holds your name and contact information. A business card is the first (or last) opportunity to make an impression on the person receiving it. Will they look at it twice? Will they give it a second thought? Will they pause and comment on it or ask you a question like, "Oh, OK, so you provide xyz services, I didn't realize that." A business card can be one-sided or two, or even fold. All but gone are the days and arguments that it needs to fit in a Rolodex b/c few people use those anymore. It's about being remembered and it's an opportunity to tell part of your story – the most important part – your differentiators. Some find success by adding their photo to a card, others bullet point lists of services. But don't junk it up with too much "stuff". Think of it as a mini advertisement with a clear call to action. Make it thought provoking. Consider a different shape or color other than white. Go heavy with the paper so it's not so flimsy. Consider the texture so it stands out and feels good when you hand it to someone. Lots of strategies for such a small but vital brand touch point.
Thanks to Dina Wasmer, Incite Creative, Inc.
Adding a memorable phrase
I consult under the company name White Knight Consulting. The name alone has well defined associations and images with it making it a natural fit for my work turning around companies. As a former chess player, I use the iconic image of a chess piece and the dark green and blue colors with a red accent (all picked by my graphic designer Scott Riker) are not common on cards and stand out. What really makes it memorable, however are the word Scott added to my card: dragons slain evil vanquished, damsels saved problems solved. The card alone was memorable, with people I had met years before remembering my business card had a chess piece. The words, however, always make people take notice.
Thanks to Mark Herschberg, White Knight Consulting
Related Post: Most Inspirational Quotes from Innovative Business Owners
Wow factor and strategy
There are two keys to designing a memorable business card: wow factor and strategy. The wow factor actually has nothing to do with the card itself. The wow factor has everything to do with the sales pitch, elevator speech, aura and demeanor of the person who's name is on the business card. The card itself should match the wow factor. Pick three adjectives that describe you. Then apply those in your business card design. If you or your company sells upscale, luxurious throw pillows, your card should be high-end. Behind every fab wow factor is a strategy. The strategy gives people a reason to want to follow up with you or share your business card with the decision maker at your company. What's the action you want people to take? What site on your web page do you want them to visit? Should they email you? Visit your sales page and opt-in? Figure out where you want them to go. This part of your card should stand out. Of course, high-end paper, consistent branding and clutter free cards are best. Think less is more.
Thanks to Melissa Burkheimer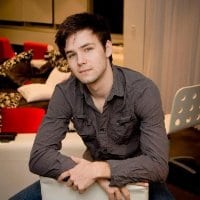 Follow the 'less is more' principle
The most effective business cards follow the 'less is more' principle. Rather than going for a glossy, colourful look it can be very striking to take a minimalist approach with few graphical distractions. In an era where glitzy over-the-counter business card templates are commonplace, your understated business card will make a powerful, elegant and lasting impression. While it is tempting to fill the entire space of the card you should be mindful that white space is your friend. Feel free to work in two or three colours to match your brand if applicable. Your name and contact information should be presented neatly in a crisp, readable font. Aside from the design, it is important to consider the media that they will be printed on. Go for high-gsm matte card stock and avoid glossy alternatives.
Thanks to Andrew Lisner, Buckham and Duffy Consultants
Don't be cheap
Designing a memorable business card can be a very difficult and stressful task. Whether you believe it or not your card will make an impression on the person receiving it. Here are a few steps to make sure your business card is memorable: 1.Don't be cheap: When you have the option to spend some extra money to have the card printed on higher quality paper always do it. Handing out a card that is flimsy and bends with ease is not something you want because potential customers will be able to tell your card isn't quality and might think why would your product be any different. 2.Keep it simple: You don't want to have images everywhere colors going crazy to draw someones attention. You want it to be simple and elegant. If it is clean and simple the customer will be able to find the information on the card with ease. When it comes to design most of the time simplicity is your best bet most of the time. 3.Have a tagline: Putting a tagline on the back of your card below a company logo is very important, it allows your card to be double sided without looking overcrowded. The tagline is something that will get the customers attention and something they will remember. Follow those three simple steps and you will have yourself a memorable looking business card.
Thanks to Will Jamieson, Supreme Apps
Related Post: Business Plan 101 – Financial History
—-
Would you like to provide an answer to our weekly questions? Sign up for our newsletter to get the questions delivered each week to your inbox.