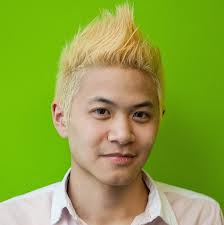 To understand how to improve your company's brand image, you've got to get an understanding of what a brand is and what it does. You might think it's just a logo or a symbol that identifies your product and helps it stand out from the crowd – and you'd be right, up to a point.
But there's a bit more to the world of branding than fancy pictures and snappy slogans and once you've got your head round what it can do for you, you can then work out your game-plan on how to get that profile head and shoulders above the competition.
More than a Badge on your Building
A brand is much more than a design concept; it's the promise of an experience. Sure, your product or service is the commodity, but your brand tells your client-base something about your standards and business philosophy. It communicates an assurance that your entire business – not just the product – will live up to their expectations. And why do you need it? Because you want your customers to choose you over anyone else, based on what your brand represents. On top of that, good branding will build repeat custom – your clients will trust your brand and spread the word on your behalf. So it's much, much more than just a badge on your building.
The secret to getting your brand seen in the right way is to interact with your existing and potential customers – which is where social networking sites come in. What you don't want is for your brand to just be a faceless design. You want it to have personality, promise and panache. Using social networking sites such as Facebook, Twitter and LinkedIn, you can let people know that there are actual humans at work behind the scenes. This is something that big businesses have a problem doing – and where entrepreneurs and small businesses can cash in.
Leave the Selling out of it
Don't go hard-sell – that's not what this is about. What you're doing is setting yourself up as an expert in your field. Take a look at the Intuit Facebook page. Although Intuit is gaining ground as one of the largest business software suppliers in the world, it still retains its core values from its entrepreneurial start-up days. Put simply, it's never forgotten what it's like to be a start-up, and that makes it easier for customers to relate to the brand. Of all the Intuit posts, the majority of them are opinion or news or questions that are designed to get people talking; there's actually very little salesmanship going on. This is because Intuit knows that there's no bigger turn-off than being bombarded with adverts (that's what the telly's for). People on social networks are already targeted by the corporations, so if you can make your posts interesting, informative and demonstrate your knowledge of your field, you're on the way to raising your brand profile.
The same goes for blogs. Too many people fall into the trap of thinking of blogs as glorified adverts. They're not – or at least, they shouldn't be. Instead, you should think of them as a forum where you can offer advice and opinion – free of charge – to the people you want to connect with. Your brand might make promises, but there's no better validation that comments from satisfied and engaged customers.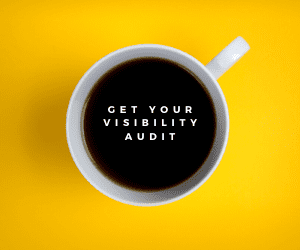 —-
This guest post is courtesy of JonJon Yeung of TUG.