Advice
Tips for Managing Small Business Inventory This Holiday Season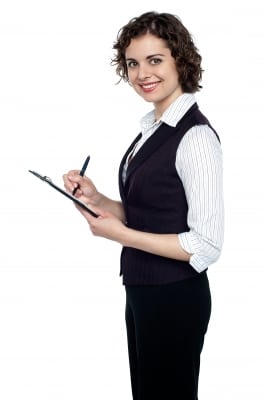 In 2012, American consumers spent $580 billion during the holiday shopping season. Holiday spending has been on the rebound since the economy began recovering—and this year, the trend is expected to continue. As a small business owner, it's extremely important to be prepared. Ensuring you have all the necessary inventory on hand and that your shipping procedures and marketing initiatives are in order are a few of the biggest factors that can determine the profitability of your company's holiday season. For now, let's focus on inventory. Here are some tried-and-true tips for managing small business inventory during the busiest season of all.
Don't be afraid to negotiate with suppliers. The people you purchase products and materials from are aiming to meet or exceed last year's holiday sales just like you are. To do that, they'll be looking for ways to give good deals so that customers like you will purchase in especially large quantities. Bulk discounts are quite common at this time of year, and remember that even the initial price offered isn't set in stone. It can never hurt to push a bargain. If your suppliers are in jolly holiday spirits, negotiating bulk costs can go a long way to help you save money on inventory up front.
Have other entrepreneurial friends? Team up! Every other small business is looking to stock up while cutting costs this season, too. If your business is still pretty small and the bulk discount thing isn't entirely an option just yet, maybe you know someone else who will go in on supplies with you. Think about whether the entrepreneurs you're friendly with use the same vendors, or maybe even buy the same products. Try combining forces to get a good bulk discount.
Consider additional financing. You'll likely face significant extra costs upfront as you prepare for the holiday rush—not just bulked up inventory, but also additional packing and shipping supplies and other unforeseen costs. This means you will most definitely need some extra cash. Even if you plan to turn an awesome profit after investing in these upfront costs, remember that those sales will come in a later profit cycle than you need them for. It takes money to make money, simply put. By securing financing ahead of time—whether through a Kabbage advance, a bank loan or some other form of credit—you can happily scratch cash flow off your business's holiday wish list.
Utilize technology. The latest inventory management software is literally right at your fingertips. There are tons of downloadable computer programs and mobile apps created expressly to make your life easier when it comes to keeping track of what you have in stock and knowing when to get more. The many options out there range greatly in price, and all have different bells and whistles to suit various businesses' needs. If there's ever a time of year when it's of utmost importance to save time and resources, it's during the holidays. Inventory management software can help get the job done.
Evaluate last holiday season and set goals for improvement. This can be said for your business's holiday plans in general. Be it inventory management, shipping procedures, marketing blitzes or whatever else you have up your sleeve, don't overlook the benefit of studying your past successes and failures. Doing this will require maintaining detailed records each year. You'll want to know exactly how much inventory you purchased in previous years and what prices each supplier charged you, so you can try to get the same deals—or better—in exchange for being a loyal customer that they can count on year after year. By the same token, you'll also need to consider whether you had the right amount of inventory last year, or if you were over- or under-stocked. Then you can adjust accordingly, doing your best to avoid out-of-stock items and excess inventory. Both cost you money. Keeping only the amount of inventory on hand that you need at a given time, and no more or less, can be a delicate balancing act during the holidays. Managing your stock based on past years' trends can only help.
If you can check off all of those items before things get hectic this season, your small business should be in pretty good shape to maximize sales. 'Tis the season to be organized! It pays off
This guest post is via Victoria Treyger. She is the CMO of Kabbage (www.Kabbage.com)
Image courtesy of stockimages / FreeDigitalPhotos.net