Scotland is a small country with a huge history of innovation and entrepreneurship. Here's a brief look at some of our brightest and best who overcame unlikely odds to achieve the successes we know them for today.
Andrew Carnegie
This guy was not just one of Scotland's greatest ever entrepreneurs but also one of the most important figures in the history of American enterprise. Born in the Scottish town of Dunfermline in a one-room weaver's cottage in 1835, Carnegie went on to lead the expansion of the American steel industry and become one of the richest men in the world by the turn of the 20th century.
When he and his parents emigrated to the US in 1848, Carnegie hardly had a dollar in his pocket but before long he was a titan of the steel industry and a rival in terms of wealth to the great financiers of his age. In short, Carnegie's was a true rags to riches story and with The Gospel of Wealth, he literally wrote the book on how to be a philanthropist as well as entrepreneur.
Pete Cashmore
Like Carnegie, Pete Cashmore has ended up spending much of his adult life, at least so far, in the US and its hotbeds of innovation in New York and Silicon Valley. Cashmore is the founder and CEO of Mashable, one of the internet's most popular news and information resources.
Born and raised near the Scottish city of Aberdeen in a humble home, he overcame a series of illnesses and operations as a child to found Mashable by the age of just 19. In 2009, Cashmore was voted in as one of Forbes magazine's "30 under 30" and he made Time's list of the world's 100 most influential people in 2012.
Michelle Mone
Michelle Mone is one of Scotland's most successful female entrepreneurs and a poster girl for persistence. Having been born in Glasgow's East End, an area notoriously rife with poverty and drug issues, Mone became a model and then a marketer with the Canadian brewing company Labatt.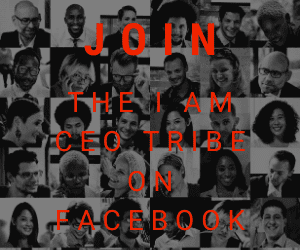 She rose through the ranks at Labatt during a two-year stay but when she was made redundant she set up her own company making bras designed to be comfortable and flattering. As of 2011, she was estimated to be worth around $35 million, having made her fortune as the head of MJM International and one of Scotland's best known business women.
Duncan Bannatyne
Another Glaswegian who made it big in the business world in recent years is Duncan Bannatyne, who you might know from the UK edition of the TV show Dragons' Den. Bannatyne has an estimated net worth of around $300 million thanks to his successes in the realms of health clubs, spas and hotels.
But while he is now no doubt accustomed to all manner of luxuries, Bannatyne began life in the altogether humble setting of a single room in a large but overcrowded house living alongside his parents and six siblings. His first entrepreneurial foray saw him buy an ice cream truck that cost $750 and which he eventually turned into a business that sold for $50,000.
Sir Arnold Clark
Like so many great entrepreneurs right around the world, Arnold Clark founded his own company after struggling to find employment. That was back in the mid-1950s though and within a few decades, Arnold Clark Automobiles had become Scotland's biggest car dealership, which it remains to this day.
Sir Arnold is now reckoned to be worth in the region of $800 million but he grew up in a tough area of inner city Glasgow and left school at the age of just 14 with zero qualifications.
So there you are, that's our rundown of 5 top Scottish entrepreneurs who overcame the odds to become hugely successful. Plenty to be inspired by there but if you have any better rags to riches stories then let us know in the comments.
—
John Baird has been involved in personal insolvency and finance for over a decade and he specialises in advising people facing financial distress. He offers this support though the website Scotland Debt Solutions. You can also reach him on Google+.