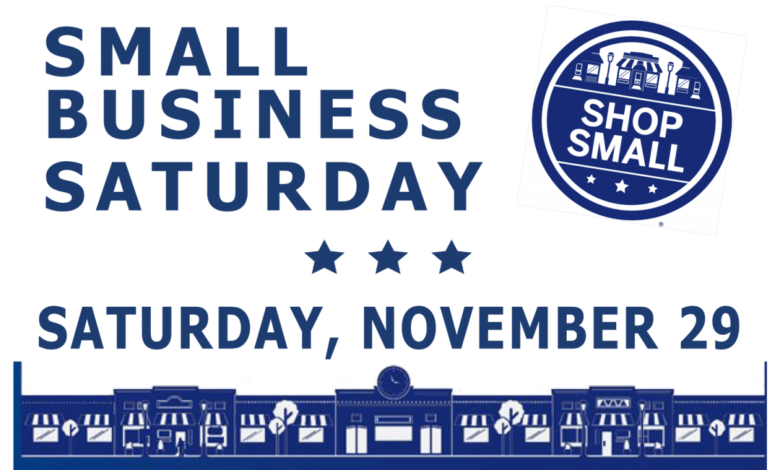 Small Business Saturday is a American shopping holiday that was first observed in 2010. It is held after Thanksgiving and Black Friday but before Cyber Monday. Typically Small Business Saturday is to encourage holiday shoppers to visit and purchase from small and local, brick and mortar businesses. We asked a few entrepreneurs and business owners are celebrating the holiday this year.
Read more: Why Shop Small? [INFOGRAPHIC]
1) Partnering & Offering a Special
I own and run a small chain of phone and laptop repair shops. Our flagship store in Charleston, SC is partnering with a few other local shops and hosting a Small Business Saturday event with food, drinks, and a couple of local performances. We're also going to be offering 10% on phone and tablet accessories, and sending our customers to our local store partners during the day, in order to promote local business.
Thanks to Lauren Fairbanks, Digital Remedy Repair!
2) Offering Discounts
I started my first company almost 6 years ago at the age of 23, i'm a proud entrepreneur and extremely supportive of all other small businesses. For Small Business Saturday we will be offering a discount across all of our companies, and an additional one for all small business owners! We're also going to review all of our current vendors and see who we can switch to local providers. My first business was Femme Fatale Media, an award winning event staffing agency. Started in 2009 it has now grown to the top staffing agency through out Canada with over 1500 models and talent on our roster. I've continued opening new endeavors with several new subsidiaries under my corporate umbrella,
Thanks to Emily Lyons, FF Media Group!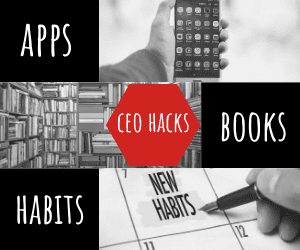 3) 5 Things
Here are some highlights of what our shop is doing for Small Business Saturday: (1) 
11-1 will be the actual open house…of course it will go on as long as folks are here. (2) 
We have Santa coming, which I thought was a good way to avoid the long lines at the malls. (3) 
We will have samples of our Christmas arrangements so people can place their orders early. Also, our grave blankets will be available for sale or order in 3 sizes. (4) 
We will also be offering a new line of chocolates from the Chocolate Pizza Company which has been featured on the Food Network and is made here in America. (5) 
We will have hot chocolate, coffee and cookies and candy canes for all to enjoy.
4) Guerilla Marketing
I own Arkansas based global travel agency Swift Travel Deals. We are gearing up for our first ever Small Business Day and have put together a Street Team that will be on the move throughout the city with our branded products answering questions and spreading the world about Swift Travel Deals in honor of the "holiday". We will be giving away Swift Travel Deals pens, phone cases, calendars, t-shirts, hoodies, key chains and coffee mugs. We will visit local shopping centers and public areas. My goal is to set up a booth at a local venue to give out information or partner with another company in the area to possibly host an event for small businesses to be able to get their materials and information in the hands of the local people. We will have pens and marketing materials such as brochures and postcards that will be given to everyone. The larger materials will be given to those who sign up on the spot for our Travel With a Purpose Program or our Travel Referral Program as an added bonus for signing up. Anyone who requests a travel gift certificate will also be given an added gift of their choice.
Thanks to Ileaa Swift, Swift Travel Deals!
5) Helping Spread the Word
I am the owner and writer for the financial based website Casavvy.com. I am working to promote Small Business Saturday as much as possible because the campaign is a great way for small businesses to get the word out about what they do and earn more customers. I live in Gainesville Florida and I plan to be out in full force supporting local businesses and helping spread the word to hopefully make this the most successful Small Business Saturday to date.
Thanks to Matthew Coan, Casavvy.com!
6) Free Gifts, Partnerships & Sales
My new Boutique "Ego" opened in the small college town of Hamilton, NY just this past April. Having so newly opened, we're anxiously looking forward to celebrating Ego's very first Small Business Saturday, and plan on doing so in some very big ways, complete with some free gifts and giveaways; but 2 particular promotions we're especially excited about. First, in an effort to also empower another small business, we've partnered with one of our local jewelry designers whose collection we proudly carry, Honeybee Dazzle, and invited her to join us in the Boutique all day for live beading demonstrations and accepting custom design orders. We're looking at this as a great opportunity both to help build her brand, and for our Customers to also bond further with this 100% locally handmade business they've already been supporting through their purchases with us. Next, we're holding a "Check In or Check Out Sale", which starts at 40% off your entire purchase for the first 1/2 hour we're open, 35% for the next 1/2 hour, 30% for the next, and so forth all day. The caveat is that in order to receive the applicable percentage off for each time frame, the Customer either needs to have checked out for their purchase within the specified half hour, or have "Checked-In" at our store on social media during that time frame. We're hopeful that the Social Media posts will help further perpetuate the buzz around what we're doing and help our first Small Business Saturday to be a success!
Thanks to Elizabeth Davis, My Ego Boutique!