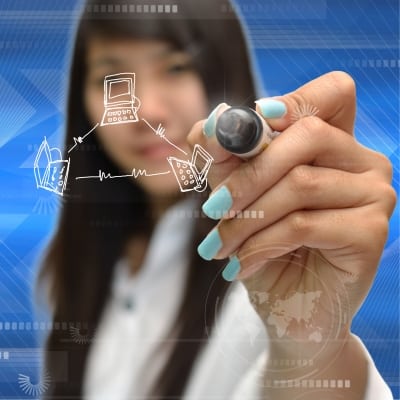 It's pretty likely that you did a lot of research when you started your software business. Perhaps you pored over books and magazines, sought the advice of an advisor, or watched all kinds of video on the subject, among other things.
But now that your start-up period is over, you may be ready to take the next step and start to grow your business. And this is where things can end up at astandstill, because it can be difficult to know where to begin. The good news is that there are many ways to grow your software business, and once you understand the mechanics behind the growth of businesses, you will be better able to take the next steps to achieve that growth.
Do You Have A Good Product?
The simplest way to find out whether or not your software product is hitting the mark is to check your churn rate. Are your customers engaging with your product 90 days after they purchase, and how often? The more they engage, the more useful they find your product.
Understand the Customer
Knowing who your best customers are is critical, as they will tell you how you can do a better job of fulfilling their needs.
Make a Plan
The next thing you need to do is formulate a plan for increasing your sales. This plan should include increasing average order size, number of repeat purchases and number of customers.
Build a Team of Writers
Having a team of content writers is another important step in growing your business, as they will be able to clearly and effectively communicate the features and benefits of your software to potential customers.
Tools to Grow Your Business
YouTube Software
YouTube software remains one of the most popular tools that software businesses are using to grow their revenue. This is because it offers a slew of toolswithin the site to help you promote your business. You can provide users with quality content and use their tools to advertise more efficiently. You can use YouTube software to research the competition or find inspiration.
YouTube software also makes it possible to make bulk edits and add SEO elements to all product videos you upload. This saves a lot of time that can be placed on other areas of the business.
It also provides analysis tools that let you know who is watching your video, who is leaving and areas that can benefit from improvement.
Contact Information
Getting contact information from customers and visitors is crucial if you want to grow your software business. The first way to get more contact information is to make it easier for visitors to give it to you. Use short forms that require an email address but leave other contact fields as optional.
Once you have contact information, you can delve deeper. Finding out who your software has influenced most will tell you who you need to connect with more. And learning what your users care about in a software product can help you know what upgrades or changes to avoid.
Any and all contact information you get should be used with the utmost respect and care. After all, these are the customers with whom you will be building a lasting relationship with.
Using all the data you can with the purpose of making your software a must-have item is the kind of focus that will boost business growth.
—
Beata Green is Managing Director of HeadChannel Ltd., London based bespoke software development company. She is responsible for overall strategic direction and overseeing the company's continuing growth, building closer client relationships and maintaining best working practices. She enjoys brisk country walks with her red fox labrador and then relaxing in front of a TV crime drama with a glass of red wine.