As an entrepreneur, especially a bootstrapping entrepreneur finding the best use of your resources can sometimes be the difference between success and failure. We decided to ask some entrepreneurs what they thought the best free resources were for fellow entrepreneurs and business owners.
#1 – Google
It may seem cliched, but one of the best resources for entrepreneurs is still Google itself. From being able to organically advertise, to being able to find the other resources that you need to make business happen, Google is on a heightened plane of functionality for new and even old entrepreneurs.
Thanks to Idan Shpizear,  911 Restoration
---
#2 – Twitterfeed
As a tech startup company, we know that its absolutely necessary to build a meaningful social media presence. However with recruitment and everything else that came with the running of a home services booking platform, we simply couldn't afford to create and share content consistently across our social media accounts. Twitterfeed.com changed this for us. It's a completely free site which allows us to enter relevant RSS feeds that automatically share content to our social media sites. Its compatable with the major platforms such as Twitter, Facebook and LinkedIn and its' range of settings means that we had a fair bit of control over the schedule of each piece of content.  However, the top benefit of the platform for us is that we could also share interesting 3rd party content that our followers find useful and this has certainly boost engagement around our social media presence. Finally, on each post we could preset our hashtag #getstuffdone at the start or end of each tweet ensuring we are always involved in productivity related conversations. The use of twitterfeed.com took care of what it would take hours in a day to achieve. It has certainly enable the social media consistency we needed for our business.
Thanks to Francene Mullings, Homui
---
#3 – NYC Business Solutions
Nyc business solutions is great! They offer 100% complimentary services for entrepreneurs. They helped me get a $10,000 business line of credit, register as an S-Corp, and become WMBE (women, minority, business owned verified). They offer free business courses in all five boroughs from quick books to marketing to social media. Plus, they have free legal counseling.
#4 – Boomerang
I am a tax accountant for individuals and small businesses and provide financial advice to help them improve their credit and overall economic situations. The best free resource I use as an entrepreneur is Boomerang for Gmail. During a busy tax season, our firm sometimes has to burn the midnight oil. The free subscription allows each of us to schedule 10 emails a month for delivery at any time. It also has response tracking, read receipts, and click tracking features. It is an excellent productivity tool for entrepreneurs who work after hours and need to send an e-mail at professional work times.
Thanks to Yvette D. Best, Best Service Unlimited LLC
---
#5 – Google Docs
The best free resource for entrepreneurs is Google Docs. It's incredible just what you can store (PDFs,Templates,Spreadsheets, Presentations/Powerpoints). Being able to share them with your team (or anyone), is super handy. The permissions is also very nice for running a business. And of course, the fact that it's cloud-based. I can't imagine running my business without it and don't know how others did before.
Thanks to Dave Schneider, NinjaOutreach
---
#6 – HootSuite
My favorite free resource for entrepreneurs is Hootsuite, as it allows you to build a stronger social media presence. On the free version you can connect three different social accounts, which is usually more than enough for a small-business owner who is just starting out. Schedule your posts so you're maintaining an active set of updates, and once you've setup your streams you can monitor when people engage with your accounts and respond in a timely fashion. It's the one tool I've always got open throughout the day.
Thanks to Travis Bennett, Studio Digita
---
#7 – Wunderlist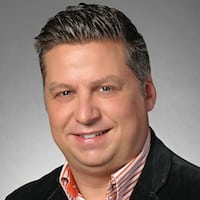 As entrepreneurs, we often have anxiety caused by all the things we need to do to keep the business growing. The best way to rid yourself of such anxiety and at the same time make sure you don't let anything fall between the cracks is to write it down. Having the application (Desktop and phone) Wunderlist, I am able to categorize my tasks and get them out of my head. The most important section I have is called 20/20 Vision. I have goals for my company (5 years out) and tasks in this section are reserved strictly for activities that will move my company forward. Before checking emails in the morning or taking a phone call, where others are controlling your time, I attack ONE task in this section. If I've accomplished nothing else in the day, at least I took a step in the right direction towards my company vision.
Thanks to Randal Wark, IT Revolution
---
#8 – MailChimp
MailChimp is the best resource for entrepreneurs, particularly those in the B2B market. Most of our business in the past 5 years has come from our extremely loyal email list following. The analytics tools are so robust that you can see who's engaging with your content, what content performs the best, and thus what topics/posts you should generate more of.
Thanks to Juston Smith,Spectacle Marketing and Design
---
#9 – Haro
This is not a joke, but by far the BEST free resource that has helped me get started has been HARO. Their service has helped me without ANY cost to me, and I've not only been included in the Wall Street Journal and the Chicago Tribune, but I've also gotten my current job at Fridge Magazine through a query I answered in HARO. It's a fantastic must-have for entrepreneurs to sign up for in this day and age!
Thanks to Carrie Aulenbacher
---
#10 – Sidekick
I love using Sidekick for my emails. I get hundreds of emails a day, but I want to know when people see the emails I send. Many of the emails I send are time sensitive and Sidekick lets me know when the receiver read the email. I can insure that the email has been read and if they read the link that I included in the email.
Thanks to John Horner, John Buys Houses
---
#11 – Data Analytics
The most valuable free resource we are using is Heap Analytics. Data is crucial for decisions at our company and Heap allows us to gain granular insights on how users are interacting with our website. Heap is unique and different from mainstream analytics platforms like Google Analytics and Mixpanel because it literally captures everything. Google Analytics is great for looking at referral traffic but lacks in tracking user interaction and doesn't have in funnel analysis capabilities. Mixpanel is great for tracking customer acquisition funnels but required us to think how we would track it in advance and required our developer to actually implement it in code. Heap is the best of these platforms. It tracked everything so we didn't have to think about what we needed to collect. It is already there so when we think of something we want to analyze, we can just do it. Furthermore, deployment couldn't be easier. All we did was copy and paste a simple script – no custom code, no complex implementation. This was really beneficial for us as a startup because we weren't always sure what we wanted to track. It was nice that we can just have all the data and analyze what we wanted at any time. Finally, Heap is free if you have under 25,000 user sessions per month – not pageviews! A session is essentially a user so you can use the product for free if you have fewer than 25,000 users per month visiting your site. This was really great for us as a startup with little cash trying to test out different ideas.
Thanks to Lingke Wang, Ovid Corp
---
#12 – Asana
Asana is the best free resource for entrepreneurs because it allows you to create projects and assign tasks to everyone on your team with ease. With Asana, there is no longer a need to send multiple emails to assign tasks and then follow up with team members to make sure that they have completed them. In addition, as a founder, you can maintain peace of mind with notifications of when tasks have been completed and view progress as it happens. In addition, even though you keep adding tasks to your list, you can always look back and see how much you have accomplished to date, which is always a gratifying feeling and often a great motivator to keep pushing forward.
Thanks to Mitali Rakhit, Globelist
---