Productivity
5 Best Project Management Tools for Entrepreneurs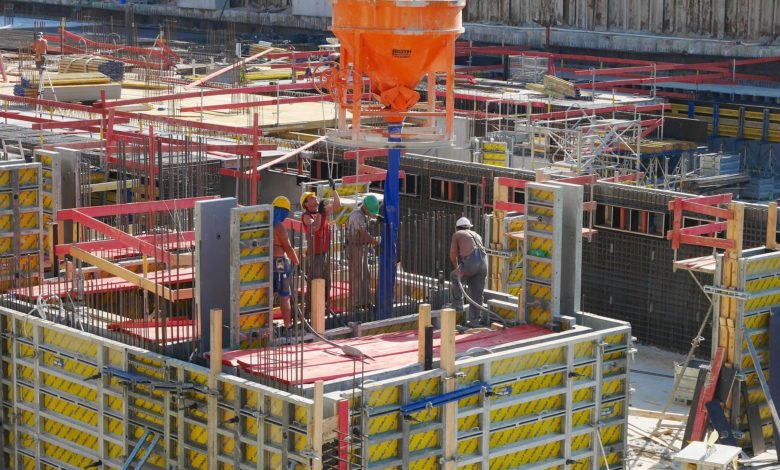 When you are at the starting point of your business, the number of tasks and daily items you have to cover on a daily basis quickly become overwhelming. Your first thought is usually to hire on some help, but without a clear-cut project management plan you'll probably wind up hiring an expensive paper weight.
Many entrepreneurs either wind up spending a ton in a revolving door of temps, assistants, and employees. While they bang their head against the wall grumbling about how hard it is to find good help, they fail to see the common denominator. You can't hire someone to handle "everything." Just as if you were a leader or manager in a larger company, you must clearly and efficiently delegate what tasks need to be handled. Before you shove your new assistant to the side and just handle everything yourself, consider using these tools instead.
#1 – Freedcamp
Freedcamp is one of the best project management tools on the market, and it's also one of the most affordable choices out there. When you're looking to save time and money but you don't want to pay hundreds for a subscription, Freedcamp is your go-to.
The problem with many collaboration tools is that it can quickly lead to too many cooks in the kitchen. However, merely removing one or two privileges is a far cry from to instituting a client level which would make everything primarily, "read-only." Administrators have many options at their disposal.
The system offers employee time tracking, invoicing, and templates to make things easier, although you'll probably need a few hours to familiarize yourself with the interface. It may be bare bones at first, but additional storage and cross-platform integration can be purchased for less than three bucks per feature. There is currently no accompanying app, but they plan to launch one soon.
#2 – Asana
Asana is one of my personal favorites because it's simply to use and isn't a huge learning curve just to get acquainted with its layout. Asana is great for connecting multiple users, even from out of state, to assist in collaborating on tasks. Although technically a standalone task management software, you'll find that it can help manage multiple projects at once.
You can't beat Asana's price point, especially as a small business owner. The software is free for the first 15 members, making it especially useful for bootstrapping while trying to dish out assignments. A list of available tasks can be created and seen by multiple users, who can then read and assign the task to themselves, or have an admin assign it to them. Best of all, a Facebook co-founder created the software, meaning it favors simplicity over bells and whistles.
The downside of Asana is it can sometimes be a little too features-less. Some functions overlap, which if not careful, could lead to scheduling conflicts. That said, almost everything can be edited, and private messages can also be utilized. Currently, you must be online to access it, unlike other cloud services. There is an app, but I just as soon access it on my laptop. Affordable, accessible, and fast, Asana is an excellent choice.
#3 – Basecamp
Basecamp is the software that even large corporations rely on, so you know you're getting a powerful tool in your arsenal. It has a simple interface that cleanly lists multiple projects and tabs at once, allowing you to get busy without having a virtual stack of paper you won't touch. If you have multiple clients, employees, and customers that need to stay in touch and collaborate with one another, it's hard to find a piece of software that does it better than Basecamp.
The only downside to Basecamp is its price. Something this good isn't free and Basecamp will run you $99 per month. There is a trial, and it's free; you don't get a charge on your credit card the second your trial is up. They merely stop allowing you to access it, giving you time to mull it over. There is a half off rate for charities and non-profits, which is a huge win for many. And finally, despite its cost, the paid version offers unlimited users and projects, unlike a lot of competing software.
#4 – G Suite
For those on a shoestring, it's hard to beat what Google can do for free. Although it won't be immediately ready for project management right away, they do offer you powerful free tools that give you the freedom to decide how they are used. Need to have web chat or video chat with multiple people at once? Hangouts is a great rival to Skype and Facetime, and it can be used on any operating software. Need to share docs and allow people to edit them? Google Drive can store many documents and allows the admin to restrict the privileges and accessibility to only certain users. And if you need to work out of a word processor or spreadsheet without fear that they won't be able to view it, Google Docs has you covered.
The only bad thing about G Suite is you get what you pay for. It's usually a good add-on to existing tools that you're probably already using. But in when you need to warehouse collaborative tools and leave them readily available, it's hard to beat. Just watch your storage; although initially free, the added packages can quickly start adding up.
#5 – MeisterTask
MeisterTask is a powerful free open sourced tool. Unlike many project tools, they don't care how many people you have accessing it, and they don't charge more per project. Other software companies only allow a handful of either before they begin putting the screws to you. And they'll allow you to have to free integrated systems, be it Dropbox, G Suite, GitHub, and a few others.
The layout is clean, simple, and efficient. It easily splits tasks and will track assignments and time. It's a little limited on features, but there is support and promises to add more features soon.
---
This guest post is from Sachin Gupta, marketing for Code Brew, has a lot of experience in building his own start ups from the ground and handling all the marketing needs for top notch start ups and enterprises.