To be successful as a leader requires a combination of skills and traits to make you outstanding. While there are several challenges that surround leadership positions, some leaders still manage to exhibit traits that best describes them to be successful.  On the same note, we asked entrepreneurs and business owners about the best traits of a successful leader.
#1- Four Key Things
In my opinion, successful leaders do four key things: inspire, encourage, communicate, and – honestly – give a sh*t. First and foremost, you inspire your team to be as excited and passionate about their work and the company as you are. Next is encouragement – once they're inspired, you need to push them to succeed and later reward them for their success. With communication, it's really important to be honest and transparent about what's happening with the company; this establishes a layer of trust that makes way for a healthy workplace and serious company success. Then, there's being genuine and giving a sh*t – arguably the most important and yet most often forgotten traits. The best leaders genuinely care about their employees. They care about their well-being, their work-life balance, and have their best interest at heart.
Thanks to Kelly Howard, EightSixtySouth!
---
#2- Authenticity
One of the best and most important traits of a true leader is authenticity. People need to feel like they connect with you on more than just the surface. When they can see that you are someone who shares their experiences, their obstacles, and challenges, you begin to build credibility. They start to feel like participants in your journey, not just employees or consumers of your products. You also develop a much stronger relationship due to the great level of trust from those who support your brand. To hear of your successes is wonderful, but knowing they stand behind someone who can reach them on a personal level carries far more mileage. This one trait alone will result in many people being completely loyal to your vision and future endeavors in leadership.
Thanks to Meiyoko Taylor!
---
#3- Effective Communicator
Few of the necessary traits that make a successful leader are an ability to communicate effectively, flexibility, courage, patience, humility, compassion and a natural flair to take added responsibility. A leader is a rare individual who mold people and transform them into more efficient and useful members of an organization and society. Leaders, whether born or are made, work with a core value system that is higher and unique which makes them more charismatic and effective as well. Some may be born with the right attitude and aptitude for leadership, but many kindle the fire within and nurture themselves through training, learning, experience, and introspection.
Thanks to Ed Lateef, Intelliverse!
---
#4- Be a student of the sport & practice what you preach
A successful leader nourishes meaningful relationships. I block two hours on my calendar each day and use that time to walk the office halls – listening and understanding what's going on with my teams while discussing how to tackle their personal pain points. Giving employees this time and visibility creates a highly collaborative and passionate work environment that fosters a strong company culture. The same can be said for spending time with clients. I connect with our clients on a personal and professional level that ultimately leads to a partnership built on trust.
Thanks to Steve Auerbach, Alegeus!
---
#5-Humbleness and a willingness to listen
The best leadership traits I have observed from speaking to these highly successful people is a sense of humbleness and a willingness to listen. They leave their egos at the door and are open to new ideas and being convinced of alternative facts. They have been life-long learners who surround themselves with people they can continue to learn from. They don't pretend to know it all. Each of the celebrities I have spoken to are retrospective about their past, and can draw a clear line between a leadership lesson they were taught as a child and what they are doing now to change the world for the better. One of the best traits is an ability to communicate their ideas clearly. It's pointless being a leader if you cannot put your ideas into words that inspire others.
Thanks to Grant Schreiber, Real Leaders!
---
#6- Listens to everyone around them
Successful leaders listen to everyone around them, from junior staff to advisors and consultants, and recognise that the best new ideas and insights could come from anywhere. However, they're also firm enough in their management style to prevent teams spinning their wheels on ideas and processes that aren't working and not bringing any real benefits to the business. Finding that balance between being open to new ideas and remaining politely decisive is key to becoming a respected leader.
Thanks to Ben Taylor, HomeWorkingClub!
---
#7- Flexibility
When it comes to leadership, one style does not fit all. The employees in your care will have different skill sets, backgrounds, experience levels, communication styles … you name it. And while having unshakeable values and a go-to approach are key to keeping you grounded, you'll have greater success and create a lasting impact with others if you are able to flex to the audience. For example, new leaders are fond of saying things like, "I head up Japan." No you don't. You directly manage 10 employees who happen to be Japanese – one of whom went to NYU and was an expat in Milan. Flexibility in approach forces you to let go of assumptions and meet people where they are. It drives deeper connections while allowing you to both teach and learn. The result: your vision travels faster, sticks longer, and becomes stronger by the people who make it come alive each day.
Thanks to Tim Toterhi,  Plotline Leadership!
---
#8- Humble
Good leaders are those that are humble enough to build relationships realizing that participative management is best. Good leaders are listeners allowing all in the organization to have a voice. And good leaders are those that allow others to take the credit so that employees feel empowered and part of the process.
Thanks to Drew Stevens, Orca Communications!
---
#9- Has a vision
As a founder of an online college admission consultancy and a tutoring company, every day I get an opportunity to observe future leaders among students who come to us. I believe it's the unique ability to see true potential in others is what helps me in both: leading my two teams and also in helping students to choose and get admitted into the college of their dreams.When I look at a child I see the next President, the next Olympian, the next rockstar. I live for coaching the next generation of leaders. For them to succeed purpose matters. Passion matters. Drive matters.  Hustle matters. I teach it to students who come to us and as an entrepreneur and leader of 2 companies I try to embody the same qualities. I wake up with an unshakable vision that drives me forward: I believe in the power of education and can't sleep until I find a way to help more students get into colleges of their dreams. The vision combined with the ability to see other's potential is what helps me successfully lead my businesses. As every entrepreneur, I don't have it all always running smoothly. Yet, in bumpy times the vision is something me and my teams are always coming back to and remind ourselves why we do what we do.
Thanks to Neha Gupta, College Shortcuts!
---
#10- Create a culture where employees are intrinsically motivated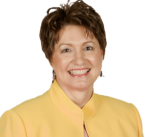 Spectacular leaders create an environment where employees are intrinsically motivated to give discretionary effort on a daily basis. To create a culture where employees are intrinsically motivated to contribute and emotionally committed to the success of the company requires: (1) Personal integrity. (2) Ensuring the physical safety and security of employees while offering safety from bullying and character put downs. (3) Socially accepting the employee as a person with strengths and limitations and then helping that employee grow professionally. (4) Providing vision and clear cut direction so employees can rationally align with goals. (5) Listen more than you talk and implement employee's ideas which is the highest form of a compliment
Thanks to Karla Brandau, Workplace Power Institute!
---
#11- Understands the hurdles of success
You've heard the phrase, 'One step forward, Two steps back'? Well, a good leader is one who can keep people motivated when they're taking those two steps back. Success is never a constant, steady increase. There are dips and valleys. In order to succeed, people need to be able to keep working through those dips, and get to the good parts. Great leaders understand this process, and know how to keep people motivated so they don't give up when things get hard. The job of a leader is to make everyone else feel like a success.
Thanks to Melanie Downey!
---
#12- Decisive
Decisiveness is the hallmark of a good leader. A naturally successful leader will be a pragmatic thinker who can take charge and make the call on a large range of decisions. This decisive personality will make them a fantastic problem solver, with a cool head and an aptitude for making the right choice in high-pressure situations.
Thanks to Steve Pritchard, It Works!
---
#13- Six traits
In today's time of exponential change, six traits and skills differentiate successful leaders from the rest of the pack: curiosity, critical thinking, collaboration, creativity, conscientiousness, and agility. It's a stark difference from an industrial era when leadership required discipline and authority. Today everyday seems like a new frontier and it's a leader's role to help make change work for the organization, the employees, and the community.
Thanks to Ira S Wolfe, Success Performance Solutions!
---
#14- Selflessness and several other qualities
A leader is someone you'd follow to a place that you wouldn't go to by yourself. Here are the top qualities that a leader needs to possess–integrity, decisiveness, good judgment, the ability to form a vision and execute it, confidence in your own competence, etc. But, without the ability to be selfless, to put the needs and wants of others before your own, you will never get people to follow you to a place where they wouldn't go to by themselves. That is why most people fail in leadership positions, I think, or can't do it at all.
Thanks to Paul A. Dillon, Dillon Consulting Services!
---
#15- Empathy
I believe that a must-have trait of a successful leader is empathy. You need to have the ability to relate to your employees and be able to put yourself in the soul of the people. Without the empathetic trait, its very hard to rally your troupes around your vision.
Thanks to Gene Caballero, GreenPal!
---
#16-  Demonstrates respect and kindness to others
I learned in ROTC and the army that leadership is all about taking good care of people. I believe the best traits of a leader are kindness and respect. I treat my team mates as I would friends, as I would like to be treated myself.
Thanks to  Jennifer Bright Reich, Momosa Publishing LLC!
---
#17- Gives clear and concise direction
The ability to give clear, concise direction along with expected outcomes and deadlines. Too many leaders speak in vague platitudes about what they'd like, without really working with those doing the work and give them not only what they'd like to see, but also take feedback on that expectation – which may, in reality, be completely unable to achieve.
Thanks to RodgerRoeser, The Eisen Agency!
---
#18- Authenticity, active listening and the ability to inspire performance
The most important attributes for a successful leader are: authenticity, active listening and the ability to inspire performance. Most leaders confuse management with leadership. Management is about process, structure, control and results. Leadership drives performance and ignites change through wisdom, mentoring and passion. To build a great organization, you must have both. Some professionals are natural managers and learn how to lead and/or surround themselves with good leaders. Others are natural leaders and over time learn how to manage and/or surround themselves with great managers. A key to success in this area is to know what you're good at, and accentuate that.
Thanks to  Terri Maxwell, Promote On Purpose!
---
#19- Several Traits
The most important qualities for a leader are resilience, creativity, humility, compassion, and vision. Resilience is necessary in order to bounce back from failure, see the forest through the chopped down trees, and power on despite obstacles. As the world gets increasingly complex, so must its thought leaders, which necessitates creativity in every aspect of leadership. As Einstein once said, "we cannot solve problems of the mind with the same mind that created them. Leaders must rely more and more on creative skills such as intuition, connectedness, and other elements of the subtle mind. Humility is also critical, as truly evolved leaders let go of their ego and focus on inspiring their teams vs. "being the boss." Compassion is necessary to relate to others, including subordinates, constituents, peers, vendors, and even bosses. Emotional intelligence was once thought of as a set of soft skills reserved for women, and new leadership models have proven that these relationship based  competencies are critical for effective leadership and outstanding business results.Lastly, an excellent leader must have vision – after all, where would  the leader lead the troops if not toward the organization's reason for existing? Once the vision is set, the strategies, tactics, and systems all flow from there, leaving the leader to focus on their important leaderly pursuits.
Thanks to Jennifer Davis, Jennifer Davis Coaching!
---
#20-  Invests in his/her employees growth
A successful leader is one that invests in the growth of his employees. To get people to dedicate their time & energy to building your dream, you need to first prove that you are investing in building them so they could reach theirs. A successful leader is one that shares or passes the credit when things go well and take the blame when things don't go according to plans. They are ones who don't shirk their responsibilities, avoid the tough decisions and always accept criticism for mistakes.
Thanks to David Kosmayer, Bookmark Website Builder!
---
What are some of the best traits of a successful leader? Tell us in the comments below