Advice
5 Things to Consider When Registering a Domain Name for your Startup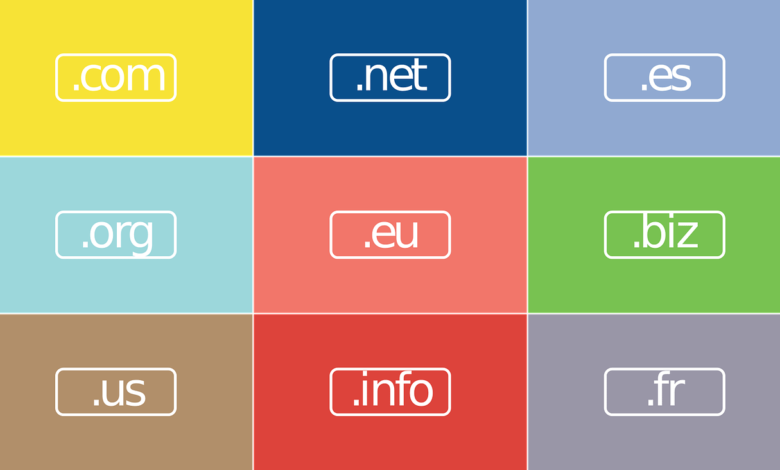 When Steve Jobs registered Apple.com back in February 1987, it was just a website name for his new business. 30 years later, Apple's only connect with its global fan base is through this very website since Apple has no active presence on social media. Some of the other brands that had their domain name registered back in the 80s were xerox.com, hp.com, ibm.com, adobe.com, and siemens.com. None of these brands need an introduction and, to think of it, their stories started with a 'website name'.
As an entrepreneur, when you invest in your startup's domain name, you are creating a million possibilities for the future. Buying a domain name is a long-term commitment because once it's your identity, it's yours forever. It's a more crucial decision today since the world-wide-web is cluttered and you have to fight for attention at every step. However, with a creative approach to your domain name, you can (virtually) make heads turn.
Here are 5 ways in which you can bring innovation in your domain name to make it memorable and unique in a crowded online space. Who knows, it might become the next big Apple!
Make it meaningful
Your domain name can communicate a lot more than your online address. When .COM started back in the 1980s, it meant to imply 'commercial'. Basically, anybody who got a website on .COM conveyed that the type of content on that website is for 'commercial' purpose. Technically, it is no different than any other domain extension such as .ORG, .EDU or .TECH. However, each of these words means something different. For example, .EDU implies the website belongs to an educational institution and .TECH implies the website is for a technology-backed entity.  Here comes the big surprise – there are 1200+ new domain extensions available out there today and you can use them to your benefit.
Where to start: Think of your industry and find a meaningful domain name on a new domain extension that fits in. Some live examples to inspire you are listed below. Notice how each of these domain names mean something more than just the website address:
Make it memorable
Can you use your domain name to build a memorable mental picture in the mind of anyone who comes across it? Yes, absolutely. The secret to doing that is by giving out a message that drives home a point and that's one of the many advantages of using new domain extensions.
Where to start:  Think of your startup's vision. Can your domain name communicate that vision? Some of the businesses that are doing so are listed below. Notice the mental picture that forms in your mind when you look at each of them:
Make it about your product or brand
That's what Apple and Xerox and HP and Adobe did. They took their brand name and they made it their website name! It's possible that when you search for your brand name, it shows up the message: 'that domain name is already taken.' Well, as long as you are not looking for an already-copyrighted name, this should not be a problem. With 1200+ new domain extensions, you are sitting on a pile of opportunities.
Where to start: Pick your brand name and think of domain extensions that suit your industry. Below is a list of some startups that have done just that. Notice how each of these website names are also the name of the businesses they represent:
Make it strategic
When you choose your startup's domain name, keep in mind your future plans. Do you wish to make your business a local entity, a national player or a global name? By being sure of that, you can decide on a name that will serve you in the future. This is important because your choice of words can have an impact on your future growth.
For instance, the word 'online' is understood in most non-English speaking languages too and that makes it a great choice for a startup that plans to go global. You can check out if there's a domain extension specifically for your region. For example, .NYC, .ASIA, .EU, .RU, .FR, etc.
Where to start: Take a look at these website names that are strategically chosen based on their geographic vision. This should give you ideas for your own domain name:
business.site (a sub-domain name that every small business across the world can get by building a site on Google My Business)
Keep it clean
Technically, even a domain name such as www.1768hg56-xyz.com will work for you, but you obviously don't want it, right? The reason is that with websites, the more memorable the name, the better. A good convention to follow here is to avoid numerics, hyphens, wrong spellings and copyrighted names. Make your domain name descriptive and keyword rich, which is absolutely possible because of the new domain extensions.
Where to start: A list of startup-website names is given below. Notice how these names are memorable yet keyword rich, a big plus for these startups. Even from an SEO point of view, when the anchor text is same as the keywords in the URL it links back to, it gives a positive indication to the search engines about the authenticity of the website.
With all of these tips and suggestions for your startup's domain name, you can now find the one that's most suited for your business idea and vision. So, get creative and let your imagination take the lead as you search for a cool online identity for your startup.
This is a guest post. Suman Das leads the Startup League, a unique startup-support program by Radix. Suman has 10+ years of experience in IT consulting, program management, business development, and brand management across industries. At Radix, he has managed channel partnerships in EU and Japan, and handled Radix's business in China. Apart from spearheading the Startup League, he is also the brand manager of .TECH and .STORE domains.