Advice
Employee Engagement: Leadership Tips for Modern Managers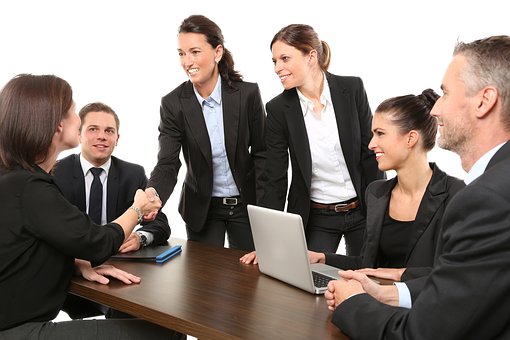 If you've long-endeavored to serve in a leadership capacity, but now you find yourself there and are having difficulty connecting with your subordinates, you might wonder if your desire was misplaced. The good news is, though, that nearly anyone can be an effective manager, so long as they understand how to properly connect with and engage their employees. Here are a few leadership tips to help you keep your employees on track while also ensuring you earn their loyalty and trust.
Be Flexible
If, as a manager, you have no flexibility to allow your employees to live their lives, it will be easy for you to be seen as an uncaring manager who is distant from their employees. Ultimately, a person needs to put in honest work to earn an honest paycheck, but each of your employees has lives of their own outside of work, as well. If unexpected events occur that an employee needs to address quickly, don't think you'll look like a pushover if you allow them to address it. Instead, you will be seen as someone who demands excellence but still understands your employees' needs to have a good work-life balance.
Be Persistent
With all the different electronic distractions available to your employees, it's easy for them to be distracted while they're trying to achieve a goal. That's why one of the most important things you can do to help motivate your employees is to make any project time-limited and then to stick to that deadline religiously. With regular but varied reminders of project deadlines, your employees will be more motivated to ignore their distractions and put all their focus on the project at hand. Provided, of course, that you, too, participate in pushing the project toward completion.
Be Engaged
If you consider different types of managers, it might be easy to assume that someone with an MHA degree would have more compassion than someone with an MBA. Why? Because a healthcare administrator deals with people on all levels: the "product" of a healthcare facility is people and the "tools" of a healthcare facility are people, as well. However, every manager ultimately needs to be a good people person, no matter what type of field they work in.
Since you can't get much done without the team of people who work for you, being engaged with those people is crucial to being an effective manager. Keep up with basic points of your employees' lives, ask them how their families are, and see if there's any way you can help them. This type of compassion will set you head and shoulders above most managers who are typically cold and indifferent to their employees' lives when they're not on the clock.
Know When to Say "No"
One quick way to turn off employees is to never be available to address any problems or concerns they're having with the project they've been assigned. If you're always too busy adding more to your plate to effectively manage what's already on it, you'll quickly find the employees you oversee becoming less engaged and less productive.
Though you can't always say "no" to everything in a company, try to leave enough margin in your day-to-day to responsibilities to ensure you can address any issues that may arise within the project or among the employees working on that project. Being able to address problems quickly will ensure that they don't become larger than they ever needed to be.
Love Your Job
If you don't love your job, it's going to be hard to expect your employees to be enthusiastic about theirs, either. Though you don't have to have a fake happiness, since everyone has tough days, if you find that you're never happy doing what you're doing, you either need to figure out why, or look into doing something else. If you're able to come in every day with a great attitude and an overall happiness, though, your employees will catch this enthusiasm and do all they can to ensure the success of the tasks at hand.
Guest post courtesy of Dixie Somers