Marketing
20 Entrepreneurs Explain How They Use Social Media For Business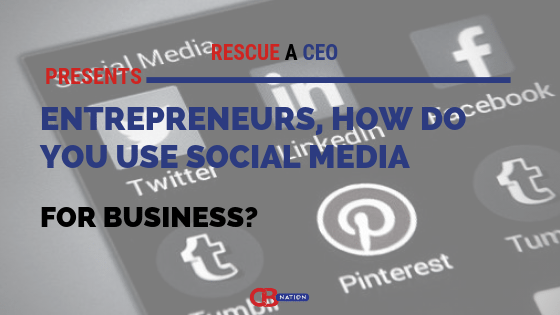 We live in the age of social media everything. New platforms appear overnight and take the world by storm. Business owners, no matter their field, are kept on their toes when it comes to keeping up with modern consumers. Snapchat, Twitter, Facebook, YouTube, and a host of other apps are where businesses need to be if they are trying to compete with a tech-savvy consumer base. We asked entrepreneurs and business owners about how they use social media for business and their replies are listed below. These tips might even help you find the right footing on social media for your business.
#1- For ultimate exposure
Today almost every civilized person and every business is flexing their presence in at least one popular social media networks. It means any content published in any social media platform holds the opportunity to reach infinite number of people within very short period. I use social media only to get the benefit of this instant and massive exposure of my business profiles and let the world know about my business. Social media is the ultimate way to reach worldwide market with your business.
Thanks to  Andrei Vasilescu, DontPayFull!
---
#2- A number of ways
There is no doubt that we have a business page on Facebook. And being a research & review firm, we have a lot to share with our audience that comprises of global IT companies as well as the service seekers looking for outsourcing IT projects. We showcase verified client reviews of the companies registered on our platform and latest Press Releases on our official Facebook page. This creates brand awareness and visibility for both our platform as well as the firms listed. The social media world works on the universal law of giving and receiving. We engage into FB groups of our niche where companies post about their successful projects, people talk about the latest tech or post about their IT outsourcing requirements. We contribute our latest research obtained from constructive surveys and PRs that show the top ranking companies in various IT domains. This gains us more companies wanting to get registered and build their rapport in the IT market. Also, this helps us attract service seekers to our platform for finding the right technology partner.
Thanks to Kim Smith, Good Firms!
---
#3- Promote our content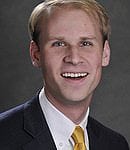 Our #1 traffic source is organic search, and we use content (blog posts, customer profiles, etc.) to strengthen our SEO and bring us more viewers. Social media helps us do that. Whenever we create a new page, we share it across a dozen or so platforms and bookmarking tools, then we add it to our Social Jukebox so that it gets shared repeatedly in the future. The engagement we get through social helps us rank better in search, and creates a positive cycle for us.
Thanks to Kenneth Burke, Text Request!
---
#4- Grassroots Community Building
Research is clear that Facebook is still the most powerful social platform that exists, but with recent algorithmic changes, a Facebook page with 30,000+ likes and followers might barely crack a 1-2% reach. In pursuit of an engaged audience, we tapped into one of Facebook's most utilized functions: Groups. We are an online service (allowing users to compare the prices of the shoes they want across 100+ retailers), and we've been able to capture the Deals side of what we do and funnel it into a Facebook Group (Purcado Perks) & not only witness engagement, but conversions. If your business is not active in social media community building, you could be missing out on an excellent way to convert, create brand awareness, and build relationships that might result in future collaborations. It's worth the time to get started.
Thanks to Dani Swords, Purcado!
---
#5- Attracts shoppers and sales
There are many effective ways to use social media for business. I work with my online seller clients to create social media that attracts shoppers and sales. You do that by knowing who your ideal customer is. Then, creating and sharing content that appeals to that customer. So often, businesses lose sight of that. They think social media is about them. It's not. It's about the customer. You want your customer to see your social media posts and think to themselves Me! Remember it's SOCIAL media not SELLING media.
Thanks to Kathy Terrill, I Love To Be Selling!
---
#6- Interact with our audience
Twitter is a big part of our overall social media strategy. As recruiters, a lot of our initial interaction with job seekers is through our social channels so making sure our Twitter accounts across our seven brands are well maintained is vital. We promote charitable aims and objectives, successes of employees as well as our career opportunities within Frank Recruitment Group. With a typical tweet lifespan of 20 minutes, Twitter is perfect for getting messages out quickly, whether that's offering advice on job seeking or sharing our achievements with others. On top of networking and communicating, Twitter's Analytics tools allow you to get a good idea of who is viewing your external comms and there's a wealth of information about what your audience is interested in at your fingertips.
Thanks to James Lloyd-Townshend, Frank Recruitment Group!
---
#7- Showcase both my work and my expertise
Social media serves as an extension of my brand and a place for me to showcase both my work and my expertise. I use Facebook to share press that I receive, upcoming events, blog posts that I write and work that I've done for clients. I use Twitter to promote myself as a thought leader and expert in my field, posting relevant content to my industry as well as sharing press that I receive and work that I've done for clients. I also use Pinterest as a place to house my virtual portfolio and include a link to my Pinterest boards on my website. Facebook and Twitter have served me well, driving traffic back to my site and generating new client leads for my business.
Thanks to Hilary Young, Hilary Young Creative!
---
#8- Research
When I started my digital marketing agency I did so with the intention to travel a lot more and explore areas that I love around the world. I use social media to research my next client and potential vacation spot! As an agency owner, we are mobile and able to work anywhere. I may LIKE a tourism association's page and see how they promote their destination – if it looks like an opportunity to do it better, I'll reach out to them and offer to help. While many may be enjoying the beautiful Instagram photos or Facebook stories, I'm looking for new opportunities to work with hotels and resorts…. and my next work-vacation spot!
Thanks to Scott Fish, 32° digital marketing!
---
#9- Educate and connect
I am a strong advocate for the use of social media platforms to increase the audience of an entrepreneur's business, to improve on their own awareness, and increase their overall reach. Social media platforms are a great way to network and to allow folks, who may not know of you, to get a taste of your respective skillset. As a consultant, speaker, and author, my tweets provide useful information that both novice and experienced business owners and individuals will find beneficial. My Instagram page has several 60-second video clips, with great information, regarding business, entrepreneurship, words of encouragement, and how to handle various real-life situations. In addition, through my social media platform, I have been able to secure speaking opportunities in Austin, Texas where I reside and as far away as Washington, D.C. due to my short video uploads. My videos allow my future audience a better idea of what to expect when I am in front of them. As a business and entrepreneur, my social media platforms have allowed me to meet individuals and businesses from all over that I may not have met otherwise. I have learned about other folks' products and services, and I have even sold some books (*An Introduction to Entrepreneurship)* as well. The social media platform provides a necessary tool to market and expand my voice so I can continue to be of service to others. My goal is to continue serving by educating, challenging, and equipping individuals and businesses to continue to push forward towards their true greatness. Social Media platforms and environments are a great way to make this happen.
Thanks to Masudi Stolard
---
#10- Give potential clients peeks about me
I'm a marketing strategist, and I use social media to give potential clients a peek at how I think and what matters to me. Websites are great for static content, but how much can someone really learn about you from your About page? I like to think of social media as a micro-blogging option that has more potential for shares than just my blog. Using social media, I can share interesting articles or posts from others, I can ask questions and learn more about what my clients care about, and I have make connections with other professionals to increase my referral lists.
Thanks to Gwen Montoya
---
#11- Two ways
At Prep Expert, social media has proven valuable to us on two fronts: 1) A great way to repurpose our blog posts as the content itself is updated and improved, 2) An effective paid advertising platform. As we constantly revisit and update our website content, social media allows us to share that material and revitalize its traffic and SEO rankings. More importantly, though, we've found it to be one of our strongest traffic drivers through the means of targeted ad spends and great visual content to capture people's attention. We also work to take advantage of various platforms, in order to reach as many specific but related demographics to our business as possible.
Thanks to Shaan Patel, Prep Expert!
---
#12- Grow and reach our audience
At Scott Allen Creative, we use social media to grow our business, to educate nonprofit organizations on marketing trends, and to stay connected with our followers. Our business uses Facebook, Instagram, LinkedIn, and Twitter primarily. We run Facebook Ad Campaigns to reach an audience outside of our Facebook followers.
Thanks to Marion Luxem, Scott Allen Creative!
---
#13- Three ways
I tend to think of my personal social media profiles and the pages for my business as a continuum that presents a unified brand message. With that in mind, I see 3 major use cases for social media: 1). Establishing myself and my agency as a thought leader within my industry by creating thoughtful, original posts on current events and relevant trends; 2). Establishing myself and my agency as experts in the industries we serve by sharing off-site guest posts members of my team and I have written, high-quality content produced by and for our clients, case studies, and more; and, 3). Sharing third-party content produced by other industry experts. I think it's easy for business owners to forget about the third point, when there's so much you want to say about the work you and your company are doing, but the best social media strategy relies heavily on genuine engagement with what other users are saying and sharing. That's why the best social media strategy balances self-promotion and non-promotional posting.
Thanks to Dan Goldstein, Page 1 Solutions, LLC!
---
#14- Humanise our brand
We use social media as a way of humanizing our brand. It really gives us a voice and a direct way to communicate and build relationships with our consumers. It lets them know that we're more than just a brand, but we're real people who care about them as real people. Social media is the only avenue where we can achieve that.
Thanks to Lauren Crain, HealthLabs.com!
---
#15-Begin rapport with potential clients
Social media, in particular Instagram, helps begin rapport with potential clients before I even know they are out there and interested. By offering open advice and tips, letting them in on my personality and business practices in advance, by the time they do reach out to me, they have a trust in my level of expertise and more importantly – they like me. These days potential clients are stalking, sitting back and watching all that we do before introducing themselves, so I look at it like I'm selling myself with each story or post. Also, I can refine what I am looking for in a client this way by only showing what it is that I want to sell that would be intriguing to only my target client.
Thanks to Kelly McWilliams
---
#16- Network and generate awareness for our brand
After years of testing various platforms, I've found LinkedIn is the best platform for B2B content marketing. For starters, LinkedIn the least tapped in terms of leveraging influencers. With over 13,000 connections myself, I've become a bit of an expert on the platform and see this as a big opportunity for 2018 and beyond. Secondly, the platform is ideal for business-to-business marketing. There is no other platform that can target prospective customers with ads, based on employer, job title, location and other key factors. One of the secrets to effective content marketing on LinkedIn is to use ad targeting to share high-quality content as sponsored content which is more affordable and generally higher-performing than traditional display ads. Lastly, the platform is ideal for generating awareness and credentials via thought leadership (posting updates and writing articles on LinkedIn Pulse. Most recently, I've been leveraging 1st degree connections for outbound sales efforts, generating meaningful results after just a few months of outreach.
Thanks to Kent Lewis, Anvil!
---
#17- Retargeting
Social media is everything for my digital marketing agency. We rely heavily on inbound leads. We get thousands of visitors to the site each month through organic search but not every visitor contacts us. With the help of the Facebook Pixel, we can retarget all cold traffic on Facebook to build rapport and try to get users to return to our website. We normally send previous visitors to our latest blog posts or latest ebook. This works really well and we get the chance to also build our mailing list!
Thanks to Matt Pyke, Fly High Media!
---
#18- Two ways
Our business uses social media, primarily the platforms of Facebook, Twitter, and LinkedIn, to establish ourselves as subject matter experts. We do this to gain trust with our customers. While we do like to show off our employees and our latest achievements, we also use our social media channels as a place where we can share the latest tech news, post our blogs and guest features, and engage our followers through tech tips. We also use the ads on social media sites like Facebook and LinkedIn to connect with new audience members. The ad features on these social platforms are great because they let us control the content, control the audience, and control our budget.
Thanks to Keri Lindenmuth, KDG!
---
#19- Share articles
We use social media for business to educate small business owners on how to incorporate and form LLCs for their business. This is done by sharing articles we have written and published on sites like our blog that answer questions they may have and provide advice and tips about the incorporation process.
Thanks to Deborah Sweeney, MyCorporation!
---
#20-We use social media for everything!
We do personal branding for CEOs and thought leaders, so the ideal place for us to do prospecting is LinkedIn. We also use LinkedIn to build relationships, demonstrate thought  leadership, and maintain mindshare with prospects, customers, and partners. Since we recommend clients invest in building a strong brand on LinkedIn, it's particularly important that we have a strong presence there and walk the walk. On Twitter we interact with entrepreneurs and marketers. On Facebook we focus on recruiting. Our best team members come through referrals. We try to look cool on Facebook so friends of our team see we're a fun place to work.
Thanks to Judy Schramm, ProResource, Inc.!
---
How do you use social media for business? Tell us in the comments below. Don't forget to join our #IamCEO Community.