Advice
How Augmented Reality And Artificial Intelligence Are Disrupting The Retail Industry And Leveling The Playing Field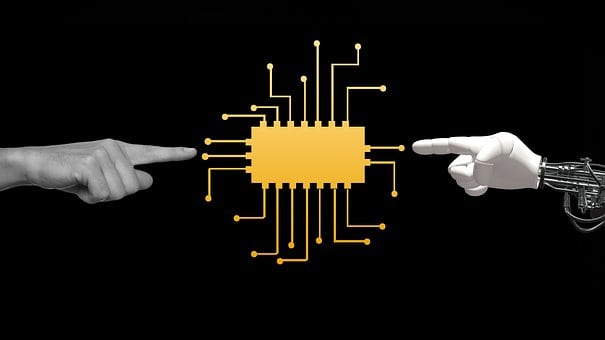 In the same way cellphones revolutionized the way humans communicate, augmented reality (AR) and artificial intelligence (AI) are changing the way people live, work, play and learn. With the help of these game-changing technologies, today's most innovative and sought out brands are looking to create personal and relevant experiences for consumers by bringing the online and offline worlds together; and when powered by intelligent platforms, they'll continue to disrupt the retail industry by creating loyalty, improving productivity, generating interactions and driving revenue.
According to eMarketer, consumers are now using their smartphones to price compare, review product information, take photos of a product and read product reviews inside of store, while Think With Google and Gartner report that 50 percent of the $5.5 trillion of revenue generated in the U.S. is from customers using mobile devices to find digital content that helps them make purchase decisions on physical objects in physical locations, most often not involving the brands own information. Brands who want to influence and inspire purchase decisions in the aisle of a retail store need to deliver the information consumers want on the right platform at the right time.
PricewaterhouseCoopers suggests AI could result in an increase of $15.7 trillion to an estimated $75 trillion global GDP (gross domestic product) by 2030. Among the sectors where gains are predicted to be greatest, retail is a top contender—and for good reason. Up until now, even with modern resources and technology, all but the retail giants like Walmart, Kroger and Amazon continue to struggle with traditional problems such as overstocked or understocked inventory, competitive pricing, target marketing, loss prevention and associate training. Designed specifically to address these pain points, AI pushes past these age-old barriers to level the playing field and enable retailers of all sizes to take that quantum leap forward and claim their share of an industry that contributes $2.6 trillion annually to the $18 trillion U.S. GDP.
With a tremendous shift in consumer behavior, expectations and demands—that have been driven in large part by the advent of online shopping—retailers are embracing AI for its ability to consume arduous amounts of data and provide invaluable customer insight, as well as deliver relevant and personalized experiences through mobile devices, digital signage and self-serve kiosks that help explain, enhance and translate the things people experience. Just consider the following real-world scenarios where optical, voice and geo-recognition technologies are not only enhancing the consumer experience, creating loyalty and inspiring purchasing but also simplifying analytics, improving employee productivity and increasing efficiency:
Deep data insight:

A budding brick-and-mortar retailer utilizes

mobile technology to measure consumer interactions with products while the shopper is in the store, (differentiating between adults, children and companion/service animals), track shopper dwell time, pinpoint favored products and identify returning customers. With data visualization and critical insights, this emerging brand is able to improve the shopper experience while optimizing product placement, minimize product loss and increase staff productivity—all of which enable it to compete and thrive in the retail marketplace.

Product personalization:

A beauty retailer utilizes machine-learning and scanning technology to determine the skin color of shoppers in order to offer more personalized makeup and skincare recommendations. Since launching the innovative concept in 2012, the company's brick-and-mortar stores have produced more than 14 million matches, resulting in a new level of service, particularly from employees whose time is now directed toward more high-touch services that improve the overall customer experience.

Inventory intelligence:

A major clothing and accessories retailer with $4.3 billion in unsold inventory is using AI algorithms to help improve the identification of high- and low-performing items by region to help retailers in specifics neighborhoods make smarter inventory decisions based on their customers' preferences.

Marketing magic:

Recognizing that millennials love a good narrative, a spirits brand is integrating AR with a third-party listing app to bring content to life directly from the label. Commercial content, product information and user reviews are now served to prospective shoppers to improve product understanding and inspire purchase intent.

Insider exclusives: One of the best-known luxury fashion brands in the world, which was the first to leverage Snapchat's Snapcode feature and enable customers to access more information by scanning a product's barcode, has been successfully using AI to enhance sales and customer relationships while combatting counterfeit products. From utilizing chatbots during London Fashion Week that provide customers with insider information on new products to offering customers services beyond the norm—like arranging an Uber ride to their nearest brick-and-mortar location—the company has experienced an up to 100 percent increase in certain products in just two years of the technology's implementation.
Research indicates that companies today must spend five times more to gain a new customer than they do to retain an existing one, particularly as consumers become more self-centered. In fact, key findings from the  2017 POS/Customer Engagement Survey conducted by Boston Retail Partners (BRP) suggest the future of retail depends on a brand's ability to connect to customers on an emotional level and provide them with a unique experience by anticipating what they need and expect. Focusing on the customer at every level, every stage and on every platform—in real time—will inevitably require the kind of technology and a unified customer experience that is personal, mobile, seamless and secure rather than disparate, stand-alone solutions that for decades have duplicated cost structures at almost every customer touch point.
Just as e-commerce took the retail industry by storm in the mid-1990s when Amazon and eBay launched to a global market and quickly evolved to offer consumers every product under the sun, AI will enable even the smaller brands to develop the same capabilities as the giants that have been dominating commerce for the past 10 years. Given the current speed of innovation, it's not so far-fetched to imagine a retail world where virtual assistants will help customers actually check to see if a retail store has the product they are looking for in inventory, where it is located and how to get in and out of the store efficiently. Or imagine an experience with road-simulation technology that allows a car buyer to take a test drive from the comfort of his or her living room and customer service will include the provision of a virtual representative who can provide technical expertise for troubleshooting—in real-time.
From object and behavioral recognition to educational instruction, in-store navigation and rapid product location, AI with AR is poised to solve business challenges by bridging the gap between the digital and physical world while establishing a "new normal." Pushing beyond traditional boundaries by continuously acquiring, processing and refining an organization's data in order to deliver intelligent functions that power real-time user interactions and insights, AI is well on its way to helping organizations deliver the right experience at the right time—on the right platform.
Author's bio : Robert Brown, Chief Executive and Co-founder for MERIDUN. MERIDIUN is an omni-channel mobile technology company enabling enterprises to deliver seamless experiences anywhere, anytime. It applies digital content to physical spaces via mobile devices for retail, medical, travel and automotive enterprises to better engage with consumers, monetize engagements and analyze user interactions. Through a unique combination of augmented reality, artificial intelligence, voice with natural language processing and FinTech, MERIDIUN's customers use the platform to build a mobile application experience that better explains products and places; by simply holding up their smartphone and asking it a question, consumers can immediately obtain information or make a purchase. Connect with MERIDIUN at www.MERIDIUN.com.