Advice
The Best Methods for Acquiring New Customers You Need to Know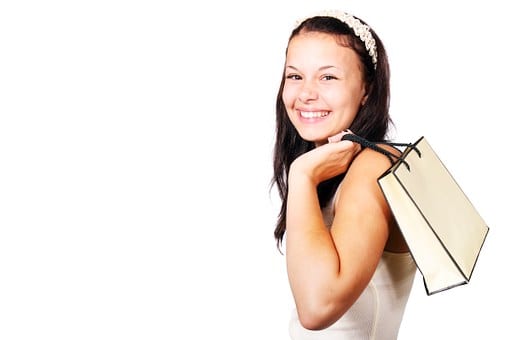 As a startup business, one of the most challenging prospects you'll come up against is finding and securing your first customers. You've already invested so much time in your products and services, and now you've reached the point where it all starts to pay off, so you'll want to make sure you're putting your best foot forward.
It doesn't matter what kind of business you are or what your customers are looking for in you, today; we're going to be exploring the very best methods you can use when it comes to making those initial sales that will create the foundation for your future success.
Start Close
The very best way to secure your first customer to kickstart those initial sales and to get the reviews that will attract more customers in the future is to talk to the people in your immediate network. This means your family, your friends, and any professional connections you may have.
Whether you want them to make a purchase themselves, or to help you spread awareness of your business, this is the best place to start because there's already an element of trust between you and your relationships.
Start Blogging
Content posting is the best way to connect with people from outside your network who may be interested in your business and what you're doing. The easiest way to start a blog is to set up a dedicated space on your website, create the content, upload it, and then share the content on your social media pages.
You should be writing interesting posts about subjects and topics that are relevant to your business and will be of interest to potential customers. For example, if you're an eco-friendly clothing startup company, writing about the impacts of clothing and the fashion industry of the planet would attract people researching the subject, who will then be led to your business.
Start Guest Posting
Once you've got your blogging off the ground, you'll start to gain followers and people interested in your business already. However, guest posting is a great way to further your reach and to spread awareness of your existence.
'Guest blogging' refers to the process of writing a blog and then posting it on another website. In this example, if you were a travel-based website, getting a blog published on TripAdvisor or Lonely Planet would be a great way to tap into their customer base and helps to promote your own business.
Build an Email List
You should never underestimate the importance that email marketing has for a business. Email is still considered one of the most effective marketing strategies since you're able to connect with people individually on a one-on-one basis.
Through your website, your social media channels, and even though running a 10% discount giveaway (or similar offer), you can build your mailing list, add subscribers and keep them for the future.
"You need to make sure you're sending valuable information through your email campaign, such as product sales pitches, links to trending blog content or even starting your own newsletter in order to engage your customers, build a relationship, and ultimately generate sales", – shares Sally Durven, a marketing manager for 1Day2Write and WriteMYX.
Offer a Free Trial Initiative
If you're offering a service to your customers, offering a free trial period, or a freemium-based service, your customers can sample what you've got to offer before they decide that they want to invest their money.
This is a great way to approach acquiring customers because although you may not have the reviews and testimonials in place to secure trust from new customers, they then have the opportunity to try it out for themselves and make their own decision.
Create Partnerships with Other Companies
Working with established companies gives you the ability to build trust among your new customers since it's easy to see that if another company that they know or is reputable is working with you, then you must be trustworthy, and can be interacted with.
Of course, business partnerships are a two-way thing, so you'll need to make sure you've got something to offer the company you're working with, whether this is a paid advertisement, percentage of takings, or sponsorship, or custom agreements that you'll negotiate beforehand.
This is how influencer marketing works since you're using the followers of the people you're working with to spread awareness of your business. The more people who know about your business, the more likely the chances are of securing a sale.
Think Like a Customer
The most important thing you'll want to consider as a business trying to attract their first customers is putting yourself into the mindset of a customer and seeing what they want from you. Trust is the most important element since a customer will want to spend their money with a company that's going to do them right.
Whether this is gathering reviews on your products, creating case studies of people using your business, getting verified on social, adding secure payment systems to your website, or partnering with influencers and other companies, put your customers first in everything you do for the best results.
Author Bio:
Martha Jameson is a content editor and proofreader. Before she chose writing at Academic Brits and Originwritings, she was a content creator and experienced strategist for new and upcoming businesses. Martha's passions include sharing her experience in the marketing industry and spending time with her cats.