Advice
Digital is the New Reality for Finance and Business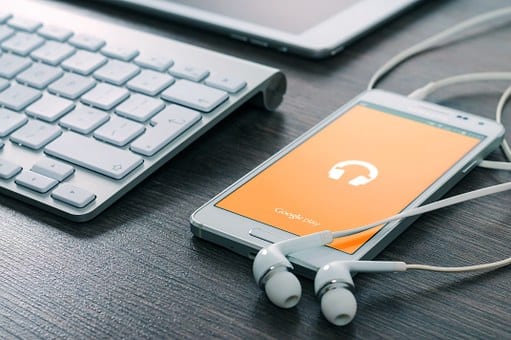 Come 2020, a majority of the world's core functions will be purely digital. Money transfer, payment of goods and services, peer-to-peer lending, data transfer and sharing, ubiquitous connectivity are among a few things that will undergo a massive transformation. Ladies and gentlemen, the digital transformation wheels are turning and there is no stopping them.
There is a lot of expenditure happening in the digital sphere. Customers are compelling industries and financial organizations to invest in new technologies that not only make processes faster but efficient as well. To give you a clear picture of the money going into new tech so far, a forecast report by IDC posits that by the end of 2018, over $1.3 trillion will have been spent on digital tech( applications, IT, AI, etc.)
In 2017, about $1.1 trillion went into digital transformation technology, and that number is expected to grow beyond $2.1 trillion by 2021. Some of the technologies that are getting a lot of attention are those that support operating models (expanding operations), Omni-experience innovation (improved communications among all people) and many other 3rd platform technologies like big data, analytics, etc.
As 2018 kicked off, some industries and organizations started to dabble in mobility, analytics, big data, and cloud. Others focused more on innovation accelerators like robotics, Internet of things, cognitive computing, and artificial intelligence. Since business models and investment objectives differ, companies may take a different investment route. However, the main goal remains the same; to upgrade all operations and be able to effectively compete in an ever-evolving digital economy that is ecosystem-enabled and platform powered.
Transitioning to web-based services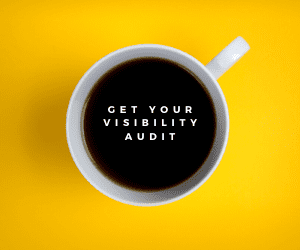 As web-enabled devices spread throughout the world, it has become apparent to companies that consumers don't want to leave their homes to get a new TV or refrigerator. They want to place an order and wait for their items to be delivered to their addresses. Thanks to Amazon's unprecedented success, many small-scale, and large-scale business have realized that serving client through web portals is the new gold rush. Even Brick and mortar store owners are setting up their own ecommerce stores to have an online presence
With AI, chatbots and other programs dedicated to helping both customers and business owners being available in huge numbers, running an online business is now simpler than before. The initial investment is way less than what it takes to launch a brick and mortar venture. Even more, most of your customers already reside online on platforms like Facebook, Twitter, YouTube, and other social hubs.
By taking your business online, you will be able to leverage some of the cost-cutting technologies in existence. Take blockchain, for instance; even though it is a wild card, it has the potential to cut down operational costs to almost zero. Additionally, the software has the power to disintermediate financial processes.
The scope of Digital revolution
The digital revolution in finance and business is pretty expansive. Some people think it's all about doing and putting in place mechanisms that favour generation Y, Z, and the next ones. No. It's all about building systems that appeal to the entire world or all your customers and partners.
Digital affects business and finance in three ways that usually overlap, i.e. external digital, central digital and internal digital. External digital, for instance, is reflected by the company's influence on social media and its interaction with clients/prospects.
Central digital looks at how technology is improving relations within a company's ecosystem. Internal digital, on the other hand, focuses on the impact of digital revolution on the organization, employees and the operational processes.
To make things clearer, here are a few dramatic changes in the financial sector that have been introduced by the digital revolution:
Most banks around the globe are now offering online banking services. And here is the sweetest part; almost all the services from the loan application, money transfer, payment for good or services, to balance checking are available.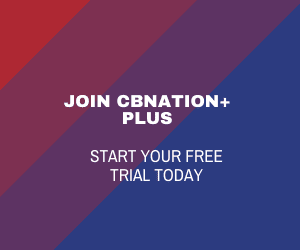 For the past couple of years, banks were rife with illegal practices like insider trading, the LIBOR fixing scandal, and other anonymous questionable actions. Such unethical acts went undiscovered, and some people ran scot-free. Not anymore. With efficient digital tracking tools in place, all emails, calls, and messages exchanged can be unearthed to collect evidence for wrongdoing.
But it's not just about tracing criminals and punishing them. Tracking technology is efficient in sniffing anomalous processes and actions that can derail a system. This is beneficial in identifying errors in autonomous programs for update installation.
Digital revolution has brought about better data handling. Thanks to that, bankers can now use the data gathered from various reliable sources to make proper investments. Data accuracy is off essence, especially where millions and billions of money is involved.
With reliable data storage, collection, and analysis tools available, financial managers no longer need to extrapolate investment decisions. This means more profit and fewer risks. As the technology continues to advance, there is a possibility some of the financial crises that the world experienced before may never happen again.
The major reason we all open bank accounts is to have our money kept safe. Therefore, banks must be able to detect fraud and anomalous activities on clients' credit and debit cards and stop possible theft. Digital transformation in finance has made it almost impossible for scoundrels to withdraw your money without your pin or signature.
If any the bank's algorithm detects anything strange from using the card in a different country to excessive spending, you will be contacted to provide further details.
The bottom line
One thing is clear; business and finance operations have started to go digital! Since going back is not an option, it would be better if organizations start embracing the new technology and make the transitioning process a little easier. Hold your horses for a moment…Don't just pour money into digital technologies just to keep up with your competitors.  As a savvy financial expert, you must carefully decide which project when pursued will increase customer loyalty, solve major problems, and drive up your company's bottom line.
Author Bio:
Ana Farr is the Community Manager at ecommerce-platforms.com and Unblock.net. She is a matcha and mindfulness enthusiast and loves to chat about the implications of Blockchain technology.