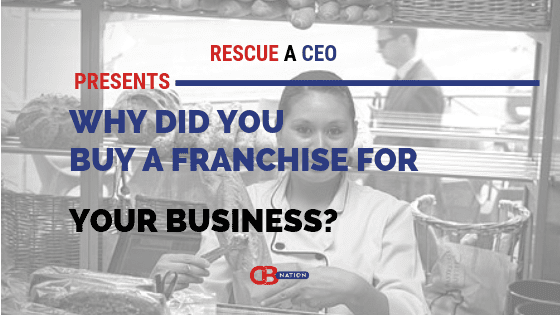 Franchises are known to help strengthen your brand and provide assistance in areas where you need help. This could be marketing assistance, operational support or help you master your skills. The reasons behind going the franchise way differ with each individual or business set-up.
Here are the reasons entrepreneurs and business owners bought franchises.
#1- It's a second or third career
The reason I have purchased two franchises is that a franchised business is a business with training wheels. A great franchisor will hold your hand from beginning to end and help with every aspect of running a successful operation. For most franchise owners, it's a second or third career. If a person has never owned a business before it would behoove them to partner with a great franchise company. The Franchisor has blazed the trail and made the mistakes so you don't have to. Some might think that it's more expensive to buy a franchise instead of starting from scratch. It may seem that way at the outset but in the long run, the investment in a franchise may prove to be less expensive. The fees that are due could be considered tuition for the training, marketing, and goodwill that a new franchisee receives.
Thanks to Tom Scarda, The Franchise Academy!
---
#2-Fulfilling my future vision
For me, after three times losing my corporate positions due to pure circumstance, it made sense to convert to being a business owner. But starting a business from scratch was not an option as I was looking to continue with a day job until my business was self-sustaining. Since franchises have the operational and marketing platforms to run in a semi-absentee way, it was a perfect solution. So I took the plunge and launched a new boutique fitness franchise. In many ways, it actually felt less risky to bet on myself than to put my fortunes in the hands of corporate managers and boards as I entered my late 40s. I've always had a future vision of owning multiple business with revenue streams that allowed me to control my own schedule and continue to build. Due to the immense value in leveraging your time, franchising made perfect sense and the lifestyle has proven to be exactly what was promised.
Thanks to David Busker, FranchiseVision!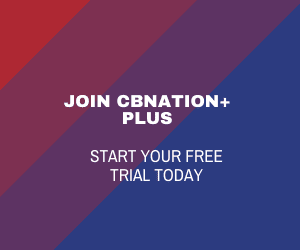 ---
#3- Existence of procedures
I chose franchising because these businesses already have built-in Standard Operating Procedures. You don't have to reinvent the wheel and you have the backing of a major corporation. Corporate support is critical. It is nice to have a base of operations, as well as a host of other franchisees to call if you need questions answered or advice on certain subjects. You never feel alone or unsupported when you own a franchise.
Thanks to Jon Noceda, SYNERGY HomeCare of San Diego!
---
#4- More fulfillment
Just before becoming a franchise owner I was in pharmaceutical sales for about six years. While pharmaceutical sales provided a good living, it wasn't fulfilling. I wanted my career to be more than a paycheck. My prior service as a U.S. Army officer was about what I felt inside that mattered most – serving our country and wearing the uniform with pride as members of my family did before me – because no one joins the Army for a paycheck. After years of feeling hollow, I noticed how a friend of mine from church had his own franchise business and seemed happy and fulfilled. That's when I began researching if a franchise business was for me. I looked at several companies and weighed the pros and cons. Ultimately I felt like I found the right fit with Home Instead Senior Care because their company aligned with all of my personal goals and values. I could still lead people like I did in the Army. I could serve people, in this case elderly adults, and that felt fulfilling to me. Our values matched where honor, integrity and spiritual acknowledgment was all in line with my own. While I didn't know how to start my own business, a franchise system with Home Instead Senior Care made it possible. Today I'm grateful to be a part of a team, just like the Army, where we all work together to succeed. For me that is the difference in owning a franchise, because it's tough to be successful in today's business world, and being a part of a larger team like Home Instead makes a huge difference. I'm thankful for God's blessings, my family and the people I work with!
Thanks to Stephen Bryson, Home Instead Senior Care!
---
#5- Be my own boss
Being my own boss was a key motivation for becoming a franchise owner. At 23, when I started the process of purchasing my first Home Instead franchise, I knew that being a franchise owner was the only way I could be my own boss at such a young age. I had worked for Home Instead franchises in the past and after many discussions with current owners, my wife and I we decided that owning a Home Instead franchise would allow us to create the lifestyle we wanted for our family. Along with being our own bosses, it was a requirement for my wife and I that whatever we chose to do, it must be something that helped others. Being a Home Instead franchise owner has allowed us to do both.
Thanks to Jack St. Clair, Home Instead Senior Care!
---
#6- Three reasons
I bought a franchise, so I could get into a business quickly, without having to learn everything myself. If you follow their plan, a franchise gives you instant credibility, a proven track record and a future pathway to success, as long as you follow their plan – and it worked for me.. I purchased a business coaching franchise and am largely satisfied – it gets you to sail faster on the learning curve.
Thanks to Gene Bohensky, The Alternative Board – Northern New Jersey!
---
#7- Expand and reach more people
I started working at a pizza franchise when I was a teenager, so I was familiar with what it took to run a franchise restaurant. The opportunity to purchase and start my own franchise came, and I thought I could work more efficiently than what I had seen at other restaurants, so I decided to take the leap to become my own boss and open my own franchise. I doubled down on the idea when I decided to open up my own Gold Star, a heritage Cincinnati chili franchise serving Cincinnati-style chili, burgers, sandwiches and salads. It's a brand I grew up with, and it's a staple in this region. The restaurant just launched a new menu and is in the process of rebranding the restaurants. It was a great opportunity to reach even more people in my area with a hometown favorite that is doing exciting things and offers great support for owners, while still being able to be my own boss and control my future.
Thanks to Tim Gayhart, Gold Star Chili!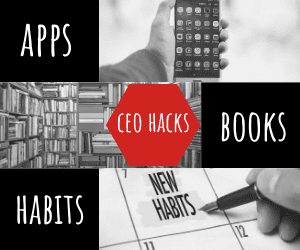 ---
#8- Lifetime business partner
The reason people should buy a franchise is to have a lifetime partner that is already successful. Yes, this partner takes 6-8% royalties right off the top but as long as they are delivering the required support you need to be successful you should look at the royalty as a "business partner" that already has the roadmap to success.
Thanks to Don Daszkowski, IFPG!
---
Why did you buy a franchise for your business?Tell us in the comments below. Don't forget to join our #IamCEO Community.