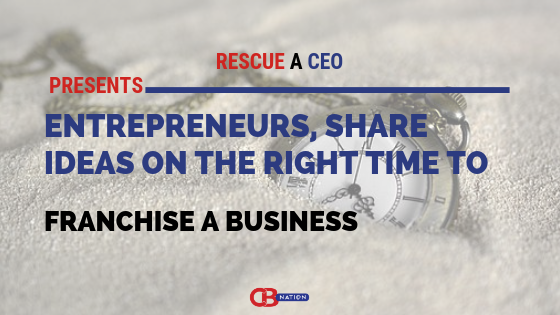 Franchising can be an attractive option when it comes to expanding a business. At what time do you decide that it's time to franchise? Some businesses prefer to start when they are doing good in one region and they want to try the business in other bigger regions. Consistency in sales and rise in demand of services offered by a business can also signify the right time to franchise a venture.
Here's what entrepreneurs had to say about the right time franchise your business.
#1- Five ways
As a franchise lawyer, I am asked this question very often. My answer is when you have the following pieces in place: (1) when all of your operating locations are profitable, or at least breaking even, (2) applying your best practices (3) which you can teach easily to your prospective franchisees, (4) but your competitors cannot use or copy (5) and you are ready to be a leader in the business where the prospect is about to spend their life savings. Your business has to be easy to open and operate, but not too easy, and must have intellectual property protections which prevent pirating of your product or service. The final ingredient is the leader who can instill entrepreneurship, trust and confidence.
Thanks to Craig Tractenberg, Fox Rothschild LLP!
---
#2- From the very beginning
I've always believed that you should "franchise" your business from the very beginning. One of the reasons is the book called the E-myth. It touches on systematizing and implementing processes in your business. Even though you may not decide to sell franchises of your business, it's always important to have systems in place so that you have replicable processes and it runs as if it was a franchise.
Thanks to Gresham Harkless Jr., Blue 16 Media!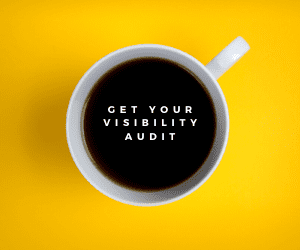 ---
#3-It's different for everyone
I didn't think I was ready. My small team had gotten JUSTJUNK to a great point that we wanted to make perfect, but franchising? This was a big step and I didn't know enough. I received an email from Don Freeman, and he was very interested in starting a franchise based on the success I'd had in my little neck of the woods. As it turned out, he had the experience I was lacking and gave me a little push. He helped me figure out how to build the infrastructure for franchising I needed and he eventually became my first franchisee – I even worked for him while also being our CEO! The right time is different for everyone, but having the confidence that you can take on those challenges by developing the right business model, having the foresight to scale up in the future and an experienced team at the corporate support level are the most important ingredients. We'd figured out a lot of the early operational kinks so we were now able to switch gears from strictly focusing on operations to building marketing, web development and a centralized calling and booking systems out to specifically incorporate additional franchises.
Thanks to Mike Thorne, JUSTJUNK!
---
#4-The decision is a growth decision
There are no rules, regulations or laws that dictate when a business is ready to morph into a franchise. The decision is a growth decision. To expand a business you can get loans and build more units and run them through a manager. Or, one can choose to franchise. Franchising is a less expensive and much quicker way to grow additional units. A common rule of thumb that some use says that a business owner should have at least one separate unit that is operating via a manager. The business owner needs to understand what it takes for an establishment to operate in his or her absence. This forces the potential franchisor to set up systems and best practices for their future franchise owners. When I coach someone on buying a franchise I council them to look for concepts that have 25 units successfully operating for more than one year. At this point in the franchise company's growth cycle they will have all the kinks worked out. Additionally, a perspective franchisor will need to be well capitalized. $50,000 to $100,000, will be needed to do the legal work to enabled an entity to sell franchises. Although there are no laws saying what company can be a franchise or not, there are strict regulations administered by the Federal Trade Commission dictating how a franchise is sold. Once a company gets past the legal hurtles, they will need staff to sell the franchises. New franchisee acquisition costs are high. It's a good idea to have an additional $200,000 to $400,000 to sell the franchises.
Thanks to Tom Scarda
---
#5-It's more about the who
It's all about the right partners We built a plug-and-play system that was able to be easily shifted into any new territory. However, for us the most important component was finding the right partners to work with. We look for franchise partners who align with the values of our business and have the same passion and drive that we have to make it a success. It's more about the who than the when.
Thanks to Janine Grainger, Easy Crypto Ltd!
---
How do you know when to franchise your business? Tell us in the comments below. Don't forget to join our #IamCEO Community.