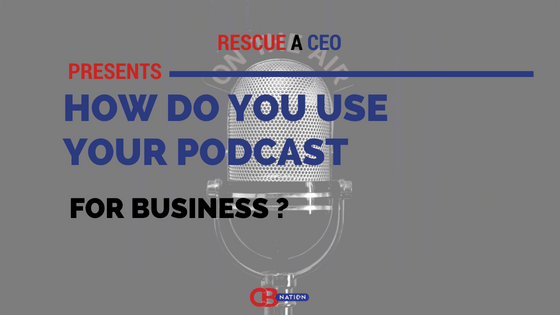 Just like videos, the use of podcasts is turning to be a preferred engagement tool for many entrepreneurs. It can be used to educate your audience on diverse topics and highlight news in the market. Podcasts can also be a great engagement tool with your clients and audience where you give them a platform to share their knowledge, expertise and opinions.
We asked entrepreneurs, podcasters and business owners how they use their podcasts for business.
#1- Resource for relationships help
It is a resource for those looking for relationship help. Not only do people gain valuable insight from the episodes, they also are a way for potential clients to get familiar with our program. Many podcast listeners have reported to us that they have become clients after listening to the program. It is a good way to share our expertise and help people feel comfortable with us and our approach. 
Thanks to Rabbi Shlomo Slatkin, The Marriage Restoration Project!
---
#2- Reach to my target market
I've been a podcaster since January 2014 where I hosted a podcast of developers in a round table discussion that positioned my business in the WordPress space as a WooCoomerce specialist. As a result, I have built a sustainable 6-figure web development business. Before the podcast, I only had a handful of WordPress clients and even less WooCommerce, and potentially would be sitting in a cube someplace. Today I have 2 different podcasts. A daily and a seasonal one. I use them to reach 2 different segments of my target market. The daily show (Ask Rezzz is targeted to help freelancers who are just starting out. The seasonal show (Live In The Feast is targeted to help freelancers, consultants, and small agencies who have been full-time for 5+ years specialize and build recurring revenue. Having a podcast has allowed me to build and grow my business by positioning me as an expert on a topic to a very specific audience in a very intimate, one-on-one way. It has also allowed me to widen my network in ways that networking events, conferences, and other standard business networking can't. 
Thanks to Jason Resnick, Ask Rezzz!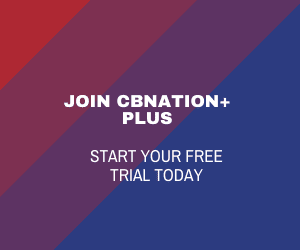 ---
#3- Share best practices
We launched our podcast in 2016 and have since increased our audience to over 8,000 listeners. As a book publicity and marketing agency, we understand that our work is just one piece of an author or publisher's launch plan and, too often, they're unaware of the other critical pieces necessary for bringing attention to their new release. While we do share publicity best practices and tips in many of our episodes, we've also focused heavily on having both members of our team and other book industry professionals join us in educating our listeners on the other marketing initiatives, publishing plans, etc. they should be considering. This has directly impacted our work as we've had many listeners come to us with a better understanding of the development of their launch plan through this education, as well as in using it as a fantastic marketing tool for driving attention from the industry as a whole to our company's stellar work and reputation. Plus, we've made lasting connections with the outside guests we've featured, which are incredibly valuable in the small but mighty world of books and publishing. 
Thanks to Dan Smith, Smith Publicity!
---
#4- A number of ways
My company uses our podcast as a marketing tool to help connect with clients in our niche of starting hair businesses. It allows our listeners to hear the voice of the company while learning tips & tricks to be successful. We have also brought on guests to interview which ended up being clients. Starting the Hair Biz Radio podcast has been a huge win for our cost-effective marketing strategy! 
Thanks to Mikey Moran, Private Label Extensions!
---
#5- Spread an idea
I use my podcast not just to promote my business but to spread an idea and to get a conversation going about a new business category. At Splashlight we advocate for the use of digital anthropology, both in academic circles and industry, to improve the experiences of consumers online. We believe  advertisers should explore how technology and data can be as a useful tool for creative teams looking for innovative ways to sell products online. On the podcast I've had guests like author and government advisor Dr Pippa Malmgren, digital anthropologist Katie Hillier and designer Chris Duffy to get the conversation going about this concept.
Thanks to James Ingram, Creative Intelligence!
---
#6- Three purposes
The audience is comprised largely of marketers, which is IMPACT's target audience, so it provides us with tremendous brand awareness and is a strong source of leads for our agency. On the digital publisher side of our business, we sell sponsorships to companies – many of whom are marketing technology vendors – interested in reaching our audience. Through the podcast, I'm able to connect with prospective sponsors by interviewing them, and we also sell sponsorships of the podcast, which provides revenue to the company. Finally, the podcast is a great way for me to connect directly with influencers in my industry that I otherwise wouldn't have an opportunity to meet. I have made new connections that have resulted in partnerships for the company, speaking opportunities, and increased visibility. 
Thanks to Kathleen Booth, IMPACT!
---
#7- Attract + Serve My Audience
Launching the Design Yourself podcast 2.5 years ago was one of the best moves I made for my leadership development business. I didn't monetize the podcast as a strictly digital business owner might, but instead used it in a way that worked for my service based business. 122 episodes later and counting, I'm attracting people who want to hire and collaborate with my business through the podcast. At the same time, I'm continuing to serve existing and past clients who want to reengage with the lessons and tools they learned through our partnerships together. As an added bonus, I have honed my tools and personal voice through the creativity and discipline that comes with producing a weekly show. 
Thanks to Sharon Lipovsky, Point Road Studios!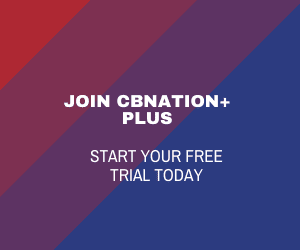 ---
#8- Exposure and as a valuable resource
I started my podcast so I could share as much business information, tips, and strategies with the small business community as possible. My goal is to continue to be a valuable resource for small business owners,  entrepreneurs, sales professionals, and business leaders. An added benefit is the exposure and credibility it brings to my business. This leads to client and speaking opportunities I may not, otherwise, have had. 
Thanks to Diane Helbig, Seize This Day!
---
#9- Build a community
The Catexplorer Podcast complements the content we create for other channels. It helps support our community, audience and customers. It has also been a great avenue for the team to connect with and learn from members in our community and experts in our field. This helps Catexplorer be a stronger business and continue to add value to our target market. In addition, it helps our community to get to know the people behind the business. 
Thanks to Hasara Lay, Chief Explorer!
---
#10- Build my businesses
Podcasting is the number one way to consistently create content and promote your business online today. It is truly the most underutilized tool businesses use. I have been leveraging podcasts for the last 4 years, to build not one, but TWO businesses, a coaching business, and supplement  company. I find that after people listen to me or my guests on a podcast, they feel connected to them. People want to do business they know, like and trust. Podcasting is the BEST way to do that in today's current business marketplace. 
Thanks to Heather Havenwood
---
#11- Keeping our customers informed
As a licensed psychotherapist who came became a therapist after embarking on my own mental wellness journey. Since my goal was to normalize the therapeutic journey for people of color I felt the need to first educate them on the importance of investing in their mental health. I use my podcast as both a means of education, to raise awareness and also as a marketing tool to let women of color know there are culturally responsive therapists out there. 
Thanks to Nikita Banks, Black Therapist Podcast!
---
#12- Visibility and credibility
 As a business owner, it's all about capturing the attention of my unique audience. Podcasting fills this need perfectly. Being able to get into the ears of my listener each week and providing valuable information they want and can use continues to grow my business and sales. Believe it or not, podcasting is still in it's infancy as more and more people integrate it into their daily routine. It's powerful and positions me as a leader in my industry. Plus I love it! 
Thanks to Sue Monhait, The Gift Biz Unwrapped! 
---
#13- A number of ways
I created selfcaretuesday with two other women in the sole purpose of using it as an extension for my coaching clients to go to if in need. I've received numerous feedback from my clients who loved the ability to connect with me without having to have a private session. It also is away for new clients to receive a preview of who I am, and how I work, and be excited to book me for their life coaching needs. My podcast also allows me to let go of having to constantly to do follow-ups since we focus on sharing techniques to instantly bring you to your best and highest good which frees up so much time for me to be productive elsewhere in my many to do lifestyle. 
Thanks to Krista Nerestant, Self-ish Lifestyle!
---
#14- Highlight our expertise
Digital 22 uses podcasting to highlight our expertise of HubSpot and discuss trending topics in the digital marketing industry. It helps to establish our agency as a thought leader and builds trust with our clients, plus helps us build new leads! In addition, we also video the entire episode to post on YouTube and other video platforms, and include the video embed and transcript on our blog. It's proven to be a brilliant driver of organic traffic in addition to an effective sales and lead nurturing tool. 
Thanks to Tiffany Kalus, Digital 22!
---
How do you use your podcast for business? Tell us in the comments below. Don't forget to join our #IamCEO Community.