Marketing
20 Entrepreneurs Share How They Use Blogging for Business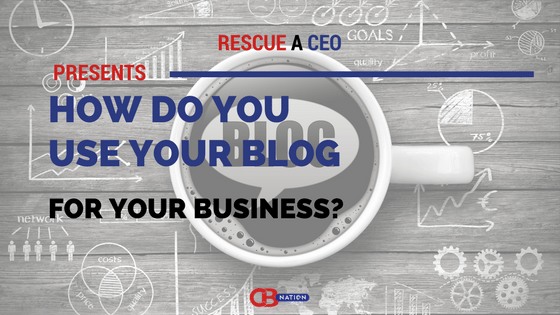 The Blogosphere is here and it is not going anywhere. It's not just for people talking about what they're eating for lunch or their next celebrity crush. Blogging is big business for entrepreneurs and business owners. CEO Blog Nation has a blogging community and we regularly blog for entrepreneurs and business owners and there are numerous reasons to blog. Rescue a CEO asked some businesses how they use blogging to help their business.
#1- To be part of the industry
We use our blog as a way to be part of our industry by publishing in-depth guides, research, and data analysis content. We love breaking news based on data like how American runners have never been slower, or that Eco Sneakers are actually killing the planet. Everything we post is sport related which is exciting to research and write, but also has some interesting findings or tips. We get quite a bit of coverage because of our pieces and our users love the content.
Thanks to Paul Ronto, RunRepeat.com!
---
#2- Publish information about my events
I recently started using my blog to publish information about my events. In my business, networking is very important, and I'd like to make my events more memorable and associate them with my brand. While Facebook is fantastic at driving event participation, my website allows my brand to truly shine, especially my professional skincare line. Another advantage of posting events to my blog is that I own the website, it is 100% under my control. Who knows what crazy rules Facebook will come up with in the future; if I rely on that channel for all of my event promotions, it could change without warning tomorrow.
Thanks to Lori Hulshof, SkinProLori!
---
#3- Means of attracting customers
We sell a high-end cannabis vaporizers that are very niche. Most people do hours of research on these items before pulling the trigger and plopping down $400 for an herb vaporizer. Educating the reader with blogs that answer their exact questions before funneling them to sales page really helped us crawl out of the hole we were put in after many channels decided to ban our products.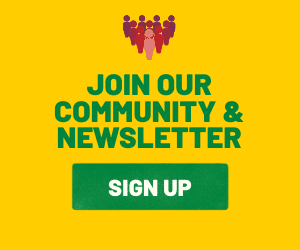 Thanks to Tyler Browne, To the Cloud Vapor Store!
---
#4- Position myself as a thought leader
What I do and how I impact my clients is hard to translate in a 30-second elevator speech or short meet-and-greet. My blog is the tool I use to position myself as a thought leader and valuable resource. In my writing, I share my approach to helping business owners learn to operate with awareness, purpose, and intent to achieve their goals and eliminate overwhelm. The majority of articles on my blog include simple,actionable tips that readers can implement in their businesses right away. My unique voice – both as a business owner an my own personality – comes through in my writing and give prospects a better understanding of who I am and what it's like to work with me. My blog is published on my website, shared through my social media channels, and sent as an e-mail to my list every week. Clients and contacts frequently reach out to me via those channels to let me know that what I've written has struck a chord with them or helped them tackle a real problem. That feedback lets me know I'm on the right track. Simply put, I use my blog to communicate my value to my prospects in ways that briefer interactions don't allow. It keeps me and my brand in their field of vision, offers them useable advice, and builds goodwill so that when they're ready to buy, my name is first on their list.
Thanks to Katherine McGraw Patterson
---
#5- Educate and SEO benefits
Our company, CBD'R US, uses our blog to inform our readers about industry related news, food recipes CBD oil can be used in, and the health benefits of CBD. Our goal is to educate our website visitors about CBD Oil, so they feel comfortable enough to make a purchase from our website. In addition, our blog provides us with SEO benefits. Our blog allows us to be able to increase the duration of time our visitors spend on our website, which is a huge SEO ranking factor. We also find many other websites linking back to our blog posts. This allows us to build our backlink portfolio, and ultimately rank our website for more keywords in Google search results.
Thanks to Steve Rezaie, CBD'R US!
---
#6- Let our biggest fans learn
At TruePublic we use our blog to give deeper access to our opinion platform outside of our mobile app. The blog acts as a great entry point to get people interested in our data insights. Each week we write a story about an important topic and share a bunch of fascinating statistics about how people in America view that issue. We've found that certain types of people love to interact with our product in a deeper way. Our blog is where we let our biggest fans learn even more about people's opinions.
Thanks to Kaben Clauson, TruePublic!
---
#7- A number of ways
We've seen tremendous results from the robust content marketing strategy we implemented for our blog. Myself, along with a team of writers that I manage, provide well-researched and thought out blog posts that our audience finds valuable. We stay on top of trending news and try to answer questions that our readers might have. We go into great detail to provide as much information as possible. Our blog serves as a comprehensive guide to data recovery and digital forensics, and all the complex pieces that comprise it.. Aside from our blog, we create thought leadership pieces for other publications as well. Collaborating with other thought leaders in the industry is extremely beneficial. Establishing a voice in your industry is important for anyone who wants to continue to grow and expand. We try to become an authority that others trust and look up to.
Thanks to Brandon Schroth, Gillware Data Recovery!
---
#8- Set-up a marketing workflow
We ' ve set up a drip marketing workflow in MailChimp that sends an email every two weeks from the day you sign up on the list. If you sign up today, you will get an email every two weeks for six months right now at the moment. Each email is a snippet to a single blog post. Whenever we add a blog post to our website, we also create add another email to the workflow extending the current six months by 2 weeks.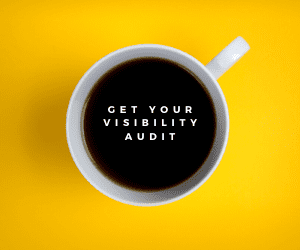 Thanks to Owen Clark, uBrand App!
---
#9- Grow brand awareness
At Vuly Play, we take a balanced approach in how we generate blog content. Our content covers a range of topics, targeting consumers at different stages of our sales cycle, from lead generation to retention. Furthermore, we look at opportunities to not only produce content directly related to our product offerings, but content we know is relevant to our target audiences. This is fantastic way to grow brand awareness and have users remember our name and have them refer back to our products if they consider one in the future.
Thanks to Matt Bassos, Vuly Play!
---
#10- Motivate my audiences to live a more well-rounded life
In addition to running my brand consulting business, I started a blog last Summer on MimiStrawberry. The inspiration first came about from a passion for motivating my audiences to live a more well-rounded life. As followership for the blog increases, I've gotten a lot of inquiries and feedback not just on life topics in general but also work-related topics. That was why I realized that I should utilize the blog as a platform to provide knowledge to prospective clients for my marketing consultancy as well as enable a community for exchange of ideas. The integration of work-related topics not only expanded my reach of the audience for the blog but also enhances the credibility of me as a potential partner to prospective clients.
Thanks to Michelle Chuang, MimiStrawberry!
---
#11- Making big announcements and establish authority
Having a business blog is an exceptional way to build brand authority and thought leadership. My marketing agency, Mixed Digital, publishes blog posts related to our industry as well as making big announcements such as new clients, services, and hires. Business blogs show customers and potential customers you're on top of market trends. Additionally, Google and other SERPs love blogs! Publishing blog posts from your business domain tells search engines your website is active, and therefore relevant. Blogging on your business website will increase your visibility and authority.
Thanks to Hailey Feldman, Mixed Digital!
---
#12-SEO strategy
Being that we're an online marketplace, our blog is an essential part of our SEO strategy. Everything starts with keyword research and finding good topics to write about. Once you've done that it's all about creating good content that is unique and engaging. We prefer to publish content on topics that are either relevant to our users or otherwise industry related and newsworthy. We've had a lot of success publishing in-depth market studies, which we've successfully used for our link-building efforts via media outreach. If you have the resources, investing in your blog is a great idea and might just prove to be your best investment if done right.
Thanks to Andrew Weinberger, PropertyClub!
---
#13- Help people
Your business blog is an indispensable part of your marketing strategy and in marketing, caring is the best policy. ProofHub Buzz – our business blog – is focused on helping people. From making them aware about our product to generating interest and then also encourage to take action that will help them in working in their organization, we cover it all. Since we believe in communication and teamwork being the key to success in any organization, in our business blog, we emphasize the power of 'We' and also the importance of celebration of success and recognition in a team.
Thanks to Sandeep Kashyap, ProofHub!
---
#14- Publish video content
Everyone knows that creating blogs is super important for small businesses, due to the many benefits they bring; improved SEO, customer engagement, PR awareness and more. But creating frequently blogs, that are of a high quality and provide something unique, is very difficult. At Hike we decided that we would use our blog to publish video content. Every week we host an 'Ask Me Anything' where we answer common questions from our customers. This goes down really well, as it's easily digestible for our viewers, and then we post the video to our blog. To record a video takes a lot less time that writing a blog (10 minutes maximum), yet still provides great value.
Thanks to Andrew Allen, Hike!
---
#15- Two ways
I am a fabric artist who designs both contemporary and traditional quilts. Although the definition of fabric artist as someone who uses quilts in their artistic medium is fairly new, the truth is that women have been creating art using their quilts for hundreds of years. I use my business blog to talk about the history of quilts and the techniques our foremothers might have used to create quilts that both warmed the person and their soul. I show examples of those techniques and compare them to the methods currently used.  I encourage other quilters to design their own unique creations by designing patterns and even holding the occasional quilt mystery event.
Thanks to Kris Driessen, PhobeMoon Designs!
---
#16- Foster and encourage a community
The Virtual Vocations blog has become a vital tool not only in explaining and promoting our website features and services, but also in adding value to our product as a whole. In addition to providing our site members with the web's largest telecommute-only job board and career services like help for resumés, cover letters, and LinkedIn profiles, our blog rounds out the remote job search experience through telecommuting studies, surveys, and reports, job search tips and expert insight, telecommute job leads, advice for how to succeed as a remote worker, job search inspiration, information on work-at-home job scams, and more. We want our current and future site members to have access to these free resources so they can feel confident during the telecommute job search process and so that, once they're hired, they know they're not alone. Our blog helps us to foster and encourage a community of like-minded professionals desirous of the flexibility that remote work provides, and it acts as a resource for anyone interested in remote work statistics or learning more about telecommuting.
Thanks to Laura Spawn, Virtual Vocations!
---
#17- Personalize the blog
Blogging is an amazing tool to help me to get more sales in business. One of the advantages of blogging is it personalizes me. Customers love to know who they are dealing with and want assurance you are a "real" person and this is a great way to do it! I also earn credibility with a regularly updated blog on my website. It gives me a good reason to contact my mailing list with the latest blog posts. Thus, in turn, drives traffic back to my website which gives them another chance to buy.
Thanks to Rahul Kumar, Andrimo!
---
#18- Answer commonly asked questions
Blogs are a great way to drive targeted traffic to your site and generate sales! I use my blog to answer commonly asked questions by my ideal customer. For example, I will write an article about "How to get your next accounting client" or "How to price your accounting services." Then when they ask these questions in Google, my blog posts will appear in their search terms. Ultimately driving them to my site and giving me the opportunity to sell them on my products.
Thanks to Shahram Zarshenas, Financial Cents!
---
#19- Marketing tool
My blog has dozens and dozens of articles related to financial advisors. I use it as a marketing tool. For example, when I see a financial on LinkedIn asking a question about referrals, I send him a blog post about referrals. Or when I see a financial advisor who is struggling with email marketing, I send a blog post about email marketing. Having a blog as a marketing resource is an amazing tool because it doesn't come across as pushy or salesy. It's literally me providing helpful content to someone who needs it. Plus, a large percentage of the people end up contacting me about what I can do for them because they're so impressed.
Thanks to James Pollard, The Advisor Coach!
---
#20- Attract leads and explain more complicated concepts and processes
Blogs are an integral part of an inbound marketing strategy for any business. As a procurement software provider, our company leverages our blog to not only attract highly relevant leads to our site, but also to explain some of the more complicated concepts and processes within the procurement niche. This includes speaking about our product in relation to certain industries, company sizes, and sharing best practices to improve business processes. By providing well researched and informative content on a blog, not only will leads be highly qualified, but they'll likely end up having a better understanding of your product or service offering through the explanations you deliver to them. Additionally, "evergreen" content that is relevant and long-lasting can be used on an ongoing basis for social media promotion, providing more value to the content that's created.
Thanks to Kyle Strong, Tradogram!
---
How do you use your blog for business? Tell us in the comments below. Don't forget to join our #IamCEO Community.