Success
18 Entrepreneurs Explain How They Increase the Likelihood of Success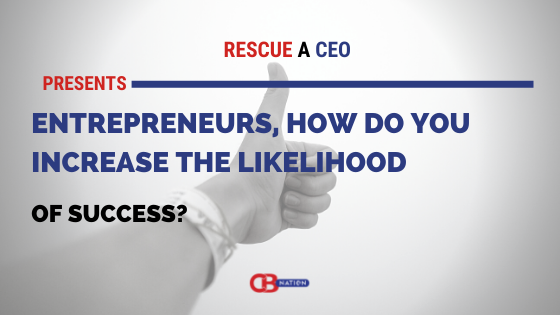 When defining success as an entrepreneur, it's a fact that there are no shortcuts to how it can be achieved. It differs with the phase you are in and the goals you've set to achieve. Some will say the number of employees in a company is the real measure of success while others will say it's the impact you achieve. It's clear the definition of success varies and is determined by various factors.
Here's how entrepreneurs and business owners increase the likelihood of success.
#1- Keep your brand consistent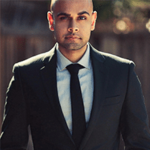 Although it's important to grow as a company and this may mean branching out, making compromises, or update technology or procedures, the thing that exemplifies your company should remain the same. If you stand on the platform of natural wellness, then you shouldn't be turning to synthetic products two years down the line. People like consistency, because it says genuineness. People can get behind you if you believe in what you're selling.
Thanks to Vinay Amin, Eu Natural!
---
#2- Having a positive attitude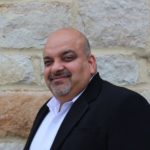 Success, for a lot of people, is this huge unsurmountable mountain that is a challenge to tackle throughout life. I believe its the attitude and perception you have toward it, that ensures success comes in your way and takes you along on the ride. If you look at it as a challenge, then that is what it will be to you. Look at it as an opportunity and it will become one and come to you. Besides having a positive attitude, you need to think like a businessman to identify opportunities for growth and success and chase them fervently. You need to surround yourself with an able team to go after these opportunities and win them. You should not be afraid of being candid with yourself as to where your strengths and weaknesses lie, capitalize on your strengths and fulfill your weaknesses by finding people on your team that possess those strengths to replace your weaknesses. Not all could be weaknesses, but some could be things you are plainly not interested in, however, they need to get done for the business. Next, network with people where you see yourself after you become successful. By being in the company of such, success has a tendency to get attracted to you.
Thanks to Rajeev Mudumba, Plan B Success!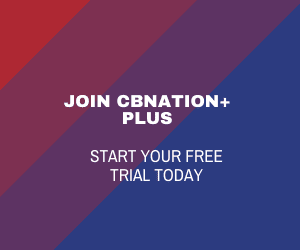 ---
#3- Two strategies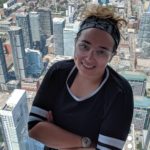 As a Freelance Copywriter and full-time web content writer in the hospitality industry, I quickly began to struggle finding the time and energy to put towards my business on top of a full-time job. One of my favorite quotes is, "if you keep doing what you're doing, you're going to keep getting what you're getting. So I decided to start waking up 2 hours early and going to bed earlier instead of sleeping in and staying up to finish my client work at night. It turns out that I do my best work early, so making this easy switch opened up so much more time for me to enjoy self-care and relaxation at night. I also integrate a high-intensity workout routine every morning of 1,000 jump ropes, 200 pushups, and a combination of at least 100 reps of a strength exercise or two to start my day on the right track. These 2 strategies have immensely helped me increase my productivity, attract more clients, and ultimately generate more business revenue.
Thanks to Alexandria D. Sims, Ari Sims!
---
#4- Failing more times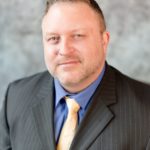 I am a big believer that you will miss 100% shots you do not take. Above all, success is a numbers game. In reality, you will fail more times than you succeed. You need to know that the numbers do not work in your favor. In addition, you must be engaged and in the zone, always! The more you move forward the better chance you have to succeed. When you work harder than everyone else and you succeed, people call you lucky. However, luck is when preparation meets opportunity. In the end, work hard, be prepared, and your luck improves!
Thanks to Danny Ray, PinnacleQuote Life Insurance Specialists!
---
#5- Focused and Flexible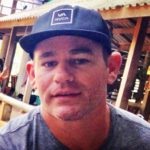 Remain focused on your business goals, however, don't get rigid. When you get rigid, you put blinders on and miss out on essential information about yourself, your business, employees, and your customers! As a CEO/Entrepreneur, you need to be open to constantly learning. When you close yourself off or think that you are an expert, you miss out on the opportunity to grow and expand your business. Everything in life is ever-changing, you and your business should be too.
Thanks to Chane Steiner, Crediful!
---
#6- Balancing between taking chances and maintaining objectivity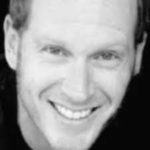 To increase the likelihood of success you must strike a balance of taking big chances, yet maintaining objectivity around the viability of those choices. Having outside advisors are invaluable. Trusted resources in a formal or informal format, who's incentives are just around the founders' success, can help with the objectivity piece immensely. Additionally, and in my mind, most fundamentally; being honest with yourself whether or not you are really committed to taking on whatever it is that you are considering. Far too many people like to talk about taking a big chance or going for their big idea, but they don't really follow through. There are two kinds of people in the world, people who talk about the big things they are going to do, and those people who actually follow through. Being in the latter group obviously dramatically increases the probability of having a good outcome in that you are all in!
Thanks to Oren Zaslansky, Flock Freight!
---
#7- Three things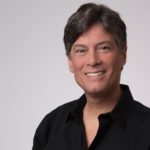 I believe that you need three things to increase your success in business: 1. A well thought out plan. You will never succeed unless you identify a goal or a series of goals for your business. Then you need to put have a realistic plan as to how you will achieve those goals. The challenge is usually in effective implementation. You also must be able to adapt your plan to address unforseen issues and problems as they arise. 2. Smart employees who can implement the plan and react to the inevitable obstacles that come up from time to time. Ideally, you want self-starters who think on their feet and take reasoned action to address issues as they arise. Your staff won't always make the same decisions you would have made, but that is OK as long as you give feedback along the way and encourage them to continue to take reasonable risks. 3. Take time to reassess. No successful business gets everything right all the time. As the owner, you need to set time aside on a regular basis to evaluate your successes and failures and figure out how to get better results the next time. This time should also be used to reassess your goals. When you achieve a goal, use your reflection time to set a new goal. When you miss on a goal, use that same reflection time to identify what you could have done differently or better. The planning process is ongoing. Use that time to develop your next plan, make sure it is achievable and you have the resources and ability to implement it.
Thanks to Dan Goldstein, Page 1 Solutions, LLC!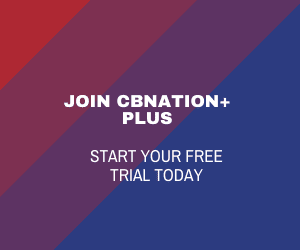 ---
#8- Hard work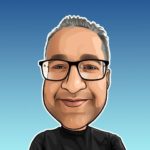 The best way for business owners to increase their chances of success, in my opinion, is with hard work and perseverance. It might sound cliche, but there will always be obstacles, roadblocks, and other issues that arise in business, however, if you put in consistent hard work there are not many issues that can't be overcome on your way to success.
Thanks to Vivek Chugh, Listables!
---
#9- Be financial literate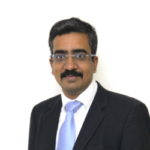 I have worked as a CFO alongside several angel and VC funded startups, and one thing that I see in common among successful entrepreneurs is their level of financial literacy. While building initial traction, signing up customers, finishing your product is equally important as an entrepreneur, financial literacy ensures that you have the right skills and acumen to translate your business decisions to meaningful numbers. A financially literate entrepreneur is more likely to be fully in control of the business by understanding IRRs, NPVs, gross margins etc., which ultimately facilitates smarter business decisions.
Thanks to Kishore Dasaka, KayOne Consulting!
---
#10- Automation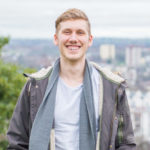 Automation and daily small tasks are my go-to. The likelihood of success is increased by constant daily progress. I use automation tools and hire virtual assistants to free up my time to focus on tasks that lead to bigger leaps in progress. A daily tasks to-do list also ensures that I am disciplined to keep the ship moving forward every single day.
Thanks to Jason McCarthy, DigiNo!
---
#11- Reach out to People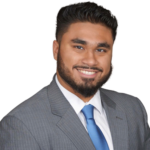 When you're a CEO, you have to make a lot of tough business decisions, and it's not always easy to do that. My big strategy to increase my chance of success is this: reach out to people. Ask your trusted mentors, friends and peers what they would do in a similar situation as yours. Ask for advice from wiser, more experienced people. Look at history; what have other people done to handle the types of problems you have. Now, I'm not saying you shouldn't be making hard choices for yourself. The last thing you want is to divulge information to the wrong people or to be spoon-fed all the answers. But when possible, there is no shame in seeking out people for aid and advice. In the long run, it is overall more beneficial to your success.
Thanks to Zarar Ameen, CANZ Marketing!
---
#12- Build strong relationships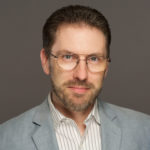 Your best chance of success in business is to have a strong network of people who are happy to do business with you. This includes potential clients, vendors, friends in the industry, folks willing to sub-contract for you on big projects, current and former clients willing to give referrals and glowing reports about your work, and your partners and employees. And to build those relationships, you need to understand people, because everyone is different. The go-getter you worked with at your last job needs a different relationship with you than the chatty client who likes to swap stories after hours. Learn to understand people, and it becomes easier to build strong relationships with them. Those relationships will help you find clients, get you help when growth stretches the budget, and bring key experts to that project that's almost too big for you to handle.
Thanks to Gerry Seymour, Quantum Point!
---
#13- Abandoning a dream to pursue a different strategic opportunity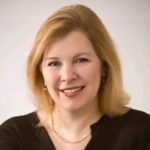 What I have observed is the successful ones make the right choice at the right time between staying focused and on track versus being able to change lanes, make U-turns, or even go ripping off across a cornfield. It takes being honest with yourself about what you are seeing in your business and your market, being disciplined on strategy and being courageous. I have seen companies fail because they lacked the discipline and courage to stick to a strategy–they are victims of distraction and second-guessing, going all over the place wasting capital, and worse, wasting time and opportunity. I have also seen companies fail because they are so in love with their concept that they will not change when it becomes evident it won't work the way they want it to. Sometimes you have to abandon a cherished dream to courageously pursue a very different strategic opportunity the market might present. You don't want to chase every butterfly, but you don't want to myopically stay on a rail that leads you to ruin. It is why entrepreneurship is not for the faint of heart.
Thanks to Lisa Merriam
---
#14- Never ignore sunk cost fallacy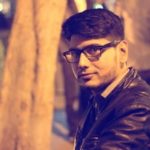 The most important element of success is to know whether your business practice is working in any way? You've thrown so much good money and time but in the end, you're not getting the result you want, your just sinking your investment. The best option during Sunk Cost Fallacy is to make a switch, change your perspectives and try something different. It is no sham to take notes from competitors because they might be practicing some new strategies that would help your business grow. It is better to start from scratch than working on something that brings no results.
Thanks to Syed Ali Hasan, Film Jackets!
---
#15- Master the Basics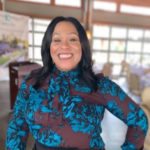 As an entrepreneur of a growing consulting, training and coaching firm, I've learned that mastering the basics is a must in order to have a solid foundation and build from there. Building relationships, managing time, and prioritizing self-care are all very important to my success. When I encounter people in the business world, my dominate intention is to make a connection and, if the opportunity presents itself, add some level of value to them or their businesses. In my approach, sales become more organic when relationships are thriving and people know what you do. Entrepreneurs wear many hats, all of which demand time. One thing is for sure, my success is directly correlated to the way I manage my time. We must be aware of time wasters and be diligent in limiting them. Finally, self-care is a must. My office is in my home, and it's easy and tempting to spend every waking moment in there working on something. This is not a sustainable plan for long term growth. I strive now to take time to nurture my body, mind and spirit daily. Eat fresh, enjoy nature, get plenty of sleep, and practice mindfulness and prayer. I understand that I will need my health and strength to realize all the dreams I have for the business.
Thanks to Mildred Black Hooks, People Optimum Consulting, LLC!
---
#16- Ask your audience and talk to them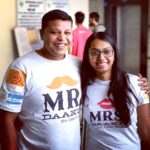 Whether you are in B2B or B2C business or a virtual business like blogging, this tip can help increase your chances of success. As a business, we are always creating new products, services and experience for our target customers. We spend a lot of time researching their needs, wants and pain points but we often forget to ask them. We have access to our target audience via emails, Facebook groups, LinkedIn, customer success teams, existing customers etc. All we have to do is ask them what they want to see next, if they want any updates, etc. You can do this by asking them to fill up a survey, calling them, etc. Get creative! If you carry out this exercise on a regular basis, your chances of success is likely to increase. After all, you are doing what your customer asked you to.
Thanks to Chhavi & Amit, Mrs. Daaku Studio!
---
#17- Network, network, network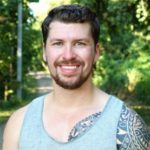 Getting to know your peers and others in the business will help give you that leg up your business will need. Some of them will have been there and done that, they will have solved some of the problems you may currently be having. Instead of trying to work out problems, you can use their advice, solve it, then move on with growing your business.
Thanks to Will Hatton, Hotel Jules!
---
#18- Hire the right staff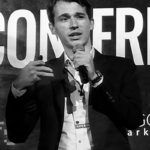 You need to be one of the least talented people in your company. Hiring the right staff is crucial. If all hires are not as good as you at certain skills, you will spend more time training and micromanaging than you will be trying to make a success of your business.
Thanks to Charles Floate, DFY Links!
---
How do you increase the likelihood of success? Tell us in the comments below. Don't forget to join our #IamCEO Community.