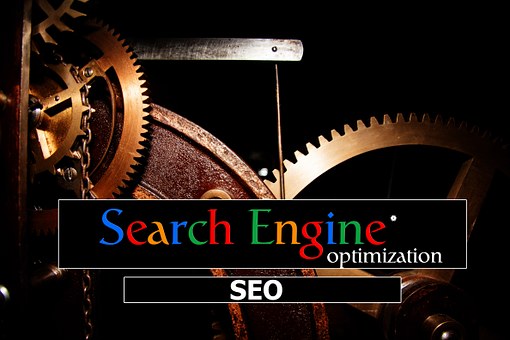 If you are an SEO expert or someone exploring strategies for your business SEO, you are missing opportunities by not adopting techniques like optimization for Featured Snippets to get more organic traffic through Google. SEO is a constantly changing specialty, and you need to keep yourself knowledgeable and updated in order to reap the best results consistently. We can see that the beating heart of SEO has not changed largely over the last couple of years as you still have to focus on consistently creating quality content, get top-quality links, and prioritize the semantic search while doing keyword research the same as it always had been.
But, there are a few things which have changed and keep on changing. With the introduction of the mobile-first search indexing with which Google uses the actual user metrics in order to measure the relevance and speed of the pages, which are noted to have a bigger impact in the future. Here in this article, we will try to explore some of the most advanced SEO strategies by experts, which the SEO enthusiasts need to know in order to come on top of the ever-evolving algorithms of Google and other leading search engines.
Advanced SEO strategies
Ensure mobile-first indexing

For business website owners, it is essential to keep up with Google's strategy of migrating to mobile-first indexing from the last year. The SEO experts may hopefully be clear of all the misconceptions about this mobile-first indexing by Google and doing it the right way. The primary thing with mobile-first indexing is that you don't have to work solely on a perfect mobile site in order to come on top of the SERPs and also need not abandon the SEO efforts for our desktop site by going after mobile-first indexing compliance.
Here are a few points to note about the mobile-first indexing: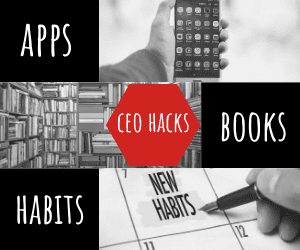 If you maintain separate desktop and mobile versions of your website, then the mobile version may be ranked over the desktop version.
If not, don't yet, there is no better time than now to build a responsive website. As you can assume that most of your users may be accessing the internet through their smartphone, it is time for the big leap.
Don't simply use the invasive interstitials. As these are not user-friendly, Google crawlers will also find a tough time cracking them down, and it will adversely affect your SEO.
One should now create site content keeping in mind the mobile users, but without sacrificing the values. One should avoid any elements which may have difficulty loading on the mobile screens but should preserve all content from the desktop site, which helps with ranking. This is a fine balance to be kept through intelligent, responsive design.
Leverage the "overwhelm-proof" approach. Accordion and Hamburger menus may not hamper the indexing and can also improve mobile user experience.
Overall, as New York SEO experts suggest, the less barrier your website has for the Google bots, which are mobile-oriented, the better your performance could be.
2. Optimizing for speed
We have seen that 2018 had been the year of page speed in SEO. But, a lot of the specialists still don't how it actually affects the SEO efforts. You can use the PageSpeed Insights tools which will help you to better understand the concept of page speed in relation to your SEO performance. This tool can be used to measure website for both:
Optimization quality, and
Actual loading time for real users.
Google is consistently testing various factors related to page loading speed indexing, and you can expect further changes too quite soon. For now, it is essential to make sure that your website is optimized for page speed. To accomplish this, you need to run regular audits to identify and fix problems if any. The SEOs need to follow Google recommendations in terms of page speed to ensure optimization.
3. Using Google's CrUX report
Another big change we saw back in 2018 and continuing in 2019 is the RUMs or Real User Measurements based on the CrUX data. Even though it is not playing any crucial role in terms of SERPs yet, you can expect that Google is learning heavily now on this concept of "field data" than using the lab data.
Once shifted, this data analysis model can be so challenging to the SEO experts as with an industry shift towards RUMs, it may be almost impossible to use the local tests to uncover the nature of this actual data, which makes optimization a bigger challenge. However, the good news for optimizers is the fact that CrUX report is made available in the public domain, which you can explore for any data needed.
You can avail CrUX reports about the loading time; the device used connection type, or the elements of pages, etc. You need  to have a project in Google Cloud from where you can access the CrUX public page. With basic SQL knowledge, you can access Google's raw data collection and then change your strategy based on the need in hand.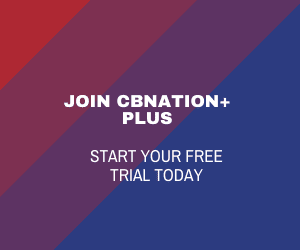 4. Correct 'Content is King' to Video Content is the New King

Back in 2018, we have witnessed the following:
People across the globe watched around one billion hours of video on YouTube each day.
Next, to Google, YouTube has become the second largest search destination on the web.
Dwell time of videos increased by making the average mobile viewing of YouTube to more than 40 minutes.
The demand for how-to type videos has increased by 70 percent over the last year.
Videos started occupying more slots in SERPs, and other statistics show the video carousals shown in Google result pages have almost doubled.
So, SEO specialists now consider viding as the most admirable way to increase engagement. Brands tend to make short and catchy videos for promotions and product demo. Promoters do live to broadcast of events like interviews and webinars. It is also essential to add more relevant metadata as well as transcripts for the videos for Google crawlers to understand the content. For video optimization, it is also important to find out the exact matching keywords and fill the keyword tags appropriately.
Considering the rest of 2019 and looking forward to 2020, we can see that things are going to be even bigger for the micro-influencers and video content, etc., and we can expect social listening also becoming more important than before.
Guest post courtesy of Andrew Russell