Just like videos, the use of podcasts is turning to be a preferred engagement tool for many entrepreneurs. It can be used to educate your audience on diverse topics and highlight news in the market. Podcasts can also be a great engagement tool with your clients and audience where you give them a platform to share their knowledge, expertise and opinions.
We asked entrepreneurs, podcasters and business owners how they use their podcasts for business.
#1- Share the tough lessons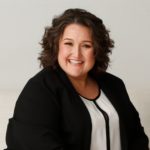 Starting a podcast is one of the best ways to connect with and grow your fan base. I use my podcast, Serious Business to really focus, dive in and most importantly laugh about all the twists and turns of scaling. Co-hosted with my wife Melonie, we share the tough (and humorous) lessons we have unearthed over a decade in business. My listeners learn that in business, it all matters, but not that much!
Thanks to Suzanne Evans, Driven Inc.!
Podcast: Serious Business
---
#2- Build a community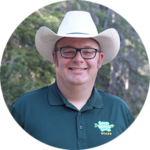 We use our podcast as a way to keep ourselves in the minds of our families. As a children's summer camp, we have a very seasonal product (camp is only operating with children for 12 weeks each year). Therefore, we can use products like our podcast (the Gold Arrow Camp POG-Cast) to build a community that feels like family for our camp families. It's a big ask (financially and mentally) to send your kid to camp, but we know that if we've built a relationship with campers and their parents by communicating with them throughout the year, we can make the decision to come to camp easier.
Thanks to Andy Soy Moeschberger, Gold Arrow Camp!
---
#3- Provide information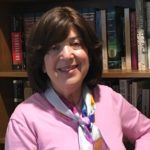 Accepted uses its podcast, Admissions Straight Talk, to provide graduate school applicants with information, insight, and advice that they will find valuable while applying. It is an extension and reflection of Accepted's mission: guiding applicants to acceptance at the graduate programs of their dreams. To that end, our guests include admissions directors, deans, students, alumni, test prep pros, and career specialists. Occasionally, I, the host, will do a solo show and provide advice based on my 25 years in the business. However all podcasts serve the company's mission: helping applicants get accepted.
Thanks to Linda Abraham, Accepted!
---
#4- Build relationships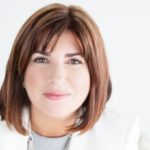 As a Women's Money Coach, I use my podcast Professionally Obnoxious to nurture my audience and create likeability and trust. I'm able to find incredible guests with a heart-centered message to share and also create a relationship with the guest that could lead to further business through collaboration or referrals.
Thanks to April Caldwell 
---
#5- Demystify therapy practice and processes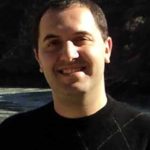 I find it quite helpful to do this podcast because a lot of times people might be hesitant to contact a therapist. But when individuals hear me on my broadcast, I believe it helps to demystify the practice and processes involved in therapy and counseling. Also, I place a lot of emphasis on attempting to take the stigma away from counseling and therapy. I have been able to accomplish this to an extent by actually having live conversations on my broadcast with callers about mental health and substance abuse issues.
Thanks to Dmitri Oster, United Consulting Services!
---
#6- Develop local referral source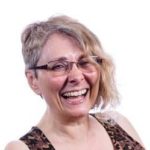 I started the Rock Your Retirement Show in 2016 as a way to help people have a great retirement lifestyle. Although the show isn't about Money or Insurance, the listeners of the show are generally either already eligible for Medicare or close to it. The audience has gotten to know me over the years, and they know what I do for a living because I have a small ad at the beginning of the show. We give the listener a free checklist to use when they are signing up for Medicare. But the best way that my podcast has helped me is in developing local referral sources. I've had many of these local referral sources come onto my show as guests. Its built lasting relationships and many more referrals that I could have asked for. I highly recommend starting and maintaining a podcast to help develop relationships with potential clients and referral sources if you handle it the right way.
Thanks to Kathe Kline, MedicareQuick!
---
#7- Channel to engage even more fans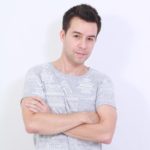 Not everyone will track with one of our blog's detailed case studies, or even our social media timelines. But podcasts reach people who listen at the gym or during other commutes. It's also a way to respond thoughtfully to audience questions that pop up in other platforms and to include guests who bring fresh perspectives.  I think the synergies from operating a podcast in addition to several channels for written content are magnifying the reach of our brand.
Thanks to Matt Diggity, Diggity Marketing!
---
#8- Educate marketing agencies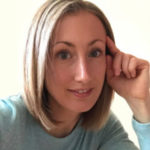 On my podcast, I interview marketing agency owners about things they've learned running an agency or things they feel they're particularly good at. The main purpose of my podcast is to educate other marketing agencies on industry trends, best practices, tips, tricks, ideas, etc. Additionally, it gives me an opportunity to build relationships with agency owners by having them on the show.
Thanks to Amy Foley, Inbound Back Office!
---
#9- As a networking opportunity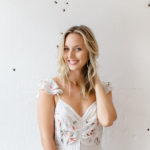 I use my podcast [Sexy Soulful Success] for business as a networking opportunity to connect with other incredible female entrepreneurs + innovators across the globe, and to offer them the space to share their stories and wisdom. I also use it as a way to help inspire and educate my followers about what's possible for them, and give them first-hand, tangible examples of real women entrepreneurs who are trailblazing in their respective industries, and who are embodying and practicing a new way of doing business sustainably. Because my podcast produces a new episode each week and provides link-backs to the sites of my guests, it's also a great way for me to improve my SEO. I've recently started to add in commercial spots for programs, products, or services that I'm an affiliate for, as well as use the podcast platform to announce my upcoming offerings and programs for the women in my audience to receive support in growing their soulful + sustainable businesses.
Thanks to Emily Cassel 
---
#10- Promote my music and services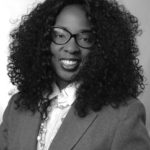 I am an entrepreneur operating two brands: Lady Zhe the Violinist and The SEO Queen. The podcast highlights my music, seo services, books, and e-products. I started the Jazz and Tech Lounge With Lady Zhe where I have been able to get 1 Million downloads and streams monthly to promote my music and services. To promote my podcast I utilized press releases, strategic partnerships, social media marketing and email marketing.
Thanks to Zhe Scott, seoqueen.com!
---
#11- Introduce my business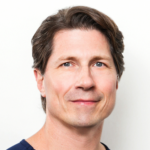 I began the Dr. Hockey Podcast because of my sheer love for hockey and the culture around it. Fans are able to see how I dissect (pun intended) and analyze the NHL in ways that I do with my medical practices. A whole new demographic has been introduced to my business because they'll tune in to listen to HOW and WHY this player got hurt, or how they're able to achieve maximum effort into a play if they slightly torque their bodies this way or that way. Because after all, you can only listen to statistics and cliches for so long regarding your favorite team or player. Hockey fans are being introduced to a new perspective and angle that has been missing in the NHL, and in return it has helped my practice as we're overlapping industries.
Thanks to Dr. Jay Calvert
Podcast: https://apple.co/2Q6J6Bs
---
How do you use your podcast for business? Tell us in the comments below. Don't forget to join our #IamCEO Community.