The Blogosphere is here and it is not going anywhere. It's not just for people talking about what they're eating for lunch or their next celebrity crush. Blogging is big business for entrepreneurs and business owners. CEO Blog Nation has a blogging community and we regularly blog for entrepreneurs and business owners and there are numerous reasons to blog. Rescue a CEO asked some businesses how they use blogging to help their business.
#1- Educate our customers
As a B2B company selling industrial adhesives, we've developed a large number of data and info-rich articles that seek to educate our customers. To make Glue Machinery Corporation memorable in the wider industry, we've gone beyond text-only blog posts. For example, we often repurpose older, jargon-filled articles for infographics and other content that's easily shared on social media and forums. Our rationale for this approach? My team and I sought to make information more snackable for website visitors, as well as provide something tangible that could be hung up in an office.
Thanks to Pierce Covert, Glue Machinery Corporation!
---
#2- Various ways
As an author and professional speaker, I use my blog to deliver a deeper dive into subjects that I speak on and to drum up excitement about my upcoming books. It also affords me the opportunity to discuss topics and concepts that are not my usual platform, but that I feel passionate about sharing with my audience. I don't resonate with everyone (who does?!) so my blogs provide new readers with a taste of my writing style and voice so they can take a test drive before purchasing my books or hiring me as a speaker. Once the blogs are written, they are posted on my website and shared on social media… I've actually received multiple interview requests based off of blogs I've added to LinkedIn. Blogs allow me to express my creativity, share useful content with my audience, and attract my tribe.
Thanks to Sheryl Green, Sheryl Green Speaks!
---
#3- Income and brand promotion
The ProjectBI blog provides me with many benefits. The most powerful way the blog benefits the business is in helping me close contracts with clients. My clients are looking for an expert in a certain area and my blog articles and case studies help provide validation that I'm the right choice. The blog also helps promote my personal brand and services which leads to new opportunities with potential clients and partners. Lastly, the blog is in of itself an income stream. About a year ago I launched The Guild, a premium pay-to-join community built into the site. New members pay a monthly subscription to access premium content, a Slack community and other benefits.
Thanks to Justin Butlion, ProjectBI!
---
#4- Showcase our talents and products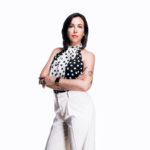 As a content marketing agency, our blog is the ideal way to demonstrate the type of content we create. We use it for showcasing our talents (indirectly, in the form of pet portraits and features of local businesses), as well as showcasing our clients' products via our work and in recipes. Our blog is the starting point for all content that we share; it populates our monthly newsletter and gives our social media channels something to direct back to. As opposed to industry articles and self-promotion, we use our blog to share content that our clients will enjoy, thus showing what we could create for them and their brands.
Thanks to Rachel Ford, Ford Media Lab!
---
#5- Build my business
For starters, I use my blog to help increase my visibility in the search engine like Google, Bing, Yahoo, and others. I do that by writing content that's optimized for specific keywords that my target market uses. By doing that, there's a chance that my article will show on the first page of Google when they type in their search query. Secondly, I use my blog as a way to establish thought leadership in the field of digital marketing. It's a well-known phenomenon that people tend to appear more credible when they've been published. This is why many experts go out and write a book. People who have a book are generally seen as an authority in their area of focus. A similar effect can be achieved when you publish often on your blog. People begin to look to you as a source of valuable information. Thirdly, I use my blog to add subscribers to my email list. This ties in with the first reason where I use my blog to rank in the search engine.. When people land on my blog, I include optin forms throughout the post to encourage people to join my email list. From there, I can continue to follow-up with them periodically until they either unsubscribe or become a customer.
Thanks to Jacob Laguerre, Writtenhouse Inc.!
---
#6-To answer questions our customers are asking
All Customers go online to get answers to some basic questions. Focus your blog on answering those question. Here are some questions they will have 1) what does it cost? 2) How do I (fill in the blank) 3) How does A compare to B 4) How do others solve the problems I have?  We do technology staffing and recruiting. We put ourselves in the shoes of an IT Manager and think about the questions they will ask. Using the template, we have written articles such as Should I hire full time or bring in a contractor? How to Introduce Artificial Intelligence at Your Company, Why It's Harder to Recruit IT and Software People
Thanks to David Moise, Decide Consulting!
---
#7- Solving the Student Debt Crisis
The PayForED blog is to help consumers, company benefit managers and financial professionals with their student loan issues. Our articles cover the entire student loan decisions process from what is the best loans to take through selecting the proper repayment method. At PayForED, we believe that to solve the student debt crisis we also need to make informed decision when incurring the debt. These choices will impact our financial life for 10 to 30 years. Most borrowers underestimate the complexities of their student loan decisions. The PayForED software solutions generate the customized numbers that help families see their options and our blog compliments their numbers with up to date information. As more companies add a Student Loan Assistance Benefit, having one that helps all their employees will be a better benefit for their financial wellness.
Thanks to Fred Amrein, PayForED!
---
#8- Clarify, Educate & Provide Value
Often it can be difficult to explain the value your product or service provides to others, especially when it introduces new concepts or ideas that potential customers may not be familiar with. As entrepreneurs, we always know far more about our product or service than others, and the nuances of how we differ from other solutions. Writing blog posts helps me clarify these concepts and differences, to improve my explanations. At the same time, they educate existing and prospective customers about some of the new concepts of time management and productivity that Day Optimizer is built on. Finally, since there is no perfect productivity technique that is right for everyone, I aim to provide value to people by explaining different techniques, even those not used by Day Optimizer right now. That way they still can learn something useful visiting our site.
Thanks to Trevor Lohrbeer, Day Optimizer!
---
#9- Variety of useful ways
The first is to generate free organic traffic from search engines from people who are looking for a solution to the problem that we solve. Ideally, our blog content will provide tremendous value and get them to engage in our CTA's to convert into a lead. The second use of our blogs is in our newsletter and email drip campaigns for nurturing both leads and customers, the topic is relevant for both audiences and the CTR's from our email sequences are pretty high.
Thanks to Curtis Boyd, Objection CO!
---
#10- Encourage the masses
I am encourager and my business, is to encourage through creative arts. My blogs are drawn from my own personal experiences – which makes them relatable and lends to the credibility of my encouragement. We all desire to be inspired; looking daily for motivation in a world that appears more challenging every day to navigate! The thought of me inspiring, motivating or encouraging someone to keep going, to keep believing and to keep dreaming through one of my blogs, serves as my own daily dose of self-encouragement. We must all have something that drives us and fuels our passion. For me, helping others through a blog of encouragement is one of my all-time favorites! Here's to bloggers everywhere who are liberating, inspiring, empowering and motivating others through their written words!
Thanks to Ceola J., Ceola J. – CJ Productions, LLC!
---
#11-  Optimization, promotion, and conversions
As a SaaS Inbound Marketing Agency, we run a business blog with a focus on topics related to SaaS marketing, sales, pricing, metrics, etc. That helps us increase the number of organic keywords we rank for, generate quality traffic, and have a chance to convert our visitors on our website. But simply researching keywords and publishing posts doesn't help. We also work on website conversion optimization to generate leads, build links for our posts, and encourage social shares. Because if you just run a blog, you do nothing special or rewarding. That's only a small piece of a big game. After every post we publish, our team promotes it on our LinkedIn/Facebook/Twitter accounts, finds related questions on Quora and answers them, linking back to our post. We even have a content repurposing checklist that our content team members need to follow.
Thanks to Artash Arakelyan, Incredo!
---
#12- Offer concrete, trustworthy and complete information
Nobody reads a legal opinion on divorce or property dispute just out of curiosity. We understand this well that our customer visits our blog only when they have a pressing problem at hand or confused about a legal topic. Our focus is to offer them a concrete, trustworthy and complete information about a topic, we always cover a topic in entirety even if that has low traffic volume or SEO benefit. The metrics like traffic, authority and leads are important to us as business, and we understand that offering valuable content is the best way to drive these metrics.
Thanks to Girdharee Saran, MyAdvo Techserve Private Limited!
---
#13- 5 primary goals
1. Help people in their journey or answer their specific question. If someone is investing time to reading your site, the least you can do is provide genuinely helpful content!  2. Drive email sign-ups. This is accomplished with a call-to-action at the end of every post, plus occasional content upgrades or lead magnets within the articles. 3. Drive affiliate revenue. Many articles include links to affiliate partners, which is a major source of revenue for the business. 4. Build a relationship with readers. By sharing my own personal case studies and progress reports, I hope to build a relationship with readers over time. 5. Drive podcast downloads. Many articles include podcast content or reference specific episodes of The Side Hustle Show (sometimes embedded directly in the post). The podcast is a really important relationship-building channel for me, and I believe one reason it's been successful is in having converted some blog traffic over to audio listeners..
Thanks to Nick Loper, Side Hustle Nation!
---
#14- Like a dynamic business card
It is where people go to get an introduction to our company, what we can do, and what we offer. We always keep new content updated on the blog, but we also always keep our core values and our mission at the top, front and center. It is important for us to lead with values so that people know our motivation, why we are in this work, and that we are moving in the same direction as they are. We fill our blog with a mix of explanatory and topical content, technical how-to's, and case studies from other successful projects. Everything we put on the blog is meant to be interesting, helpful, and a display case for our company. We always keep it fresh, and we always keep it on point.
Thanks to Jesse Rio Russell, Big Picture Research and Consulting!
---
#15- SEO
In the past, we've tried doing content marketing that can appeal to users on social media and otherwise have potential to go viral. Now, our focus is entirely B2B and so we've found focussing on SEO is a better investment. For example, we create list posts that are relevant to our target market. An advantage of focussing only on SEO is we can continuously improve at it. From speeding up our page load times, to adding meta data we are able to optimize and see definitive results for our business.
Thanks to Jeremy Cross, Team Building SF!
---
#16- Post news and happenings
I use our business blog to post coupon news and current happenings. It's a place where readers can go to find out new deals or look at deals for their favorite stores. Our blog is in the coupon and deals niche and is updated so readers can find new coupons continuously.
Thanks to Stacy Caprio, Deals Scoop!
---
#17- Help people improve their marketing programs
My company offers B2B marketing and advertising for manufacturers and other industrial companies so on the business blog, I write posts offering information about writing effective content, boosting search rankings, blending email with direct mail, why print still matters, and similar topics to help people improve their marketing programs. I also muse about business issues that apply to all of us as entrepreneurs, owners and marketing professionals such as the nature of customer service versus marketing, the importance of business plans, and the intersection of government with small business. To elevate the importance of the blog relative to the Website, it has a separate name, Marketing in Real Life and this is featured on the back of epr business cards. Plus, writing for the blog creates a flow of content for use on social media.
Thanks to Paul Entin, epr Marketing, Inc.!
---
#18- Attracting an audience
I personally use my blog as a portal for attracting an audience that is interested in building and growing their online business through the use of software tools. This is done by creating blog posts that target specific keywords that my audience would be searching for. Aside from that, I get quite a few opportunities through email from people who are interested in the knowledge and expertise that I have. Overall, it's been an awesome platform for overall building and growing my online business by simply helping others get what they want.
Thanks to James Canzanella, Isolated Marketing Nights!
---
How do you use the blog of your business? Tell us in the comments below. Don't forget to join our #IamCEO Community.