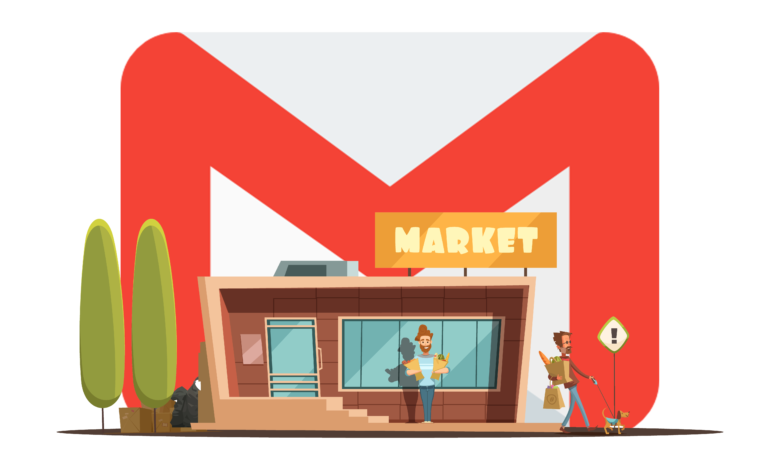 Email marketing remains one of the most powerful avenues for brands to reach their target audience amongst all the Digital Marketing strategies. It allows targeting and personalization of messages, hence making it more cost-effective than certain digital marketing options.
Unfortunately, email marketing is time-consuming when done manually. The process of building a list, segmenting the leads, creating quality content, and sending emails to subscribers can take a lot of time.
Throw in other factors like retargeting, evaluation, and A/B testing, and it is easy to see why marketers rely on email marketing tools to get the job done. The best email marketing tools come with numerous features designed to simplify the email marketing process.  With the right tools, you can run robust email marketing campaigns almost hands-free.
While there are solutions that help make it easier for marketers to track their email campaigns, – e.g. email forwarding services like @Emailforward.mx and Postmark – in this article, we will take a closer look at email marketing tools that relate directly sending emails to your email list like MailChimp and SendInBlue.
Choosing the right email marketing tool from the myriad of options in the market today can be challenging.  In this article, we have done the hard work for you by collating the best email marketing tools for SMEs in 2020. They are listed below:

Pic: MailChimp
MailChimp is perhaps the most popular email marketing tool in the world today. It has been around for more than two decades and it has grown very powerful over that time. There is a free and paid version, so if you are running a tight budget, you can start building your list without any initial payments.
The limits on the free version are generous as it allows you to build a list of up to 2000 people and you can send 12,000 emails per month.  However, ads will be included in your emails.
If you can afford the paid version, you will enjoy a much higher list and email limit. Other options such as the ability to send and track emails, a sign-up form for your website, the ability to import existing lists, as well email preview, are also available on a paid MailChimp plan.
One of the most impressive features of the paid version is the Time Warp function which ensures your subscribers will receive the email at a specified time, regardless of their time zone. So, if you'd like all your subscribers around the world to receive your email at lunchtime on any specified date, that's what you'll get, from Sydney to Chicago.
The pricing for MailChimp's paid version starts at $9.99 per month.
Pic: Aweber
Aweber is another popular email marketing tool for SMEs.  The entry-level plan starts at $19 per month for up to 500 subscribers, but there is no limit on the number of emails you can send. You can choose to pay quarterly or yearly.
Using Aweber, you are sure of sending responsive emails to your subscribers regardless of your pricing level.  This is an important feature because more than 60% of all emails are opened on mobile. A responsive email automatically adapts to fit the screen, making the email easier to read and interact with for mobile users.
Aweber offers automation, a sign-up form and a wide range of ready-to-use email templates.  If you already have unique layouts designed, you can also use them easily. Aweber is one of the best options for demographic targeting as it allows you to tag and send your emails based on subscriber behavior.
There is also a library of 6000 stock images that will be appreciated by SMEs on a budget.
Pic:GetResponse
GetResponse is an affordable and feature-packed email marketing tool.  Some of the features available include email automation, drag-and-drop email editing, A/B testing and more.  There are also 1000 free images and 500 email and newsletter templates to choose from.
The pricing for GetResponse's plans starts from £10 per month. You can choose to pay monthly, annually, or biennially. There is a 30-days trial period for all the plans.
Constant Contact is another powerful email marketing tool for SMEs.  It has all the features you would expect from a modern email marketing tool, including drag-and-drop email editing, responsive emails, and free email templates.
The brand also offers a mobile app with which you can use to schedule your emails and monitor the success of your campaigns. However, Constant Contact's interface is not the most user-friendly. It will take some getting used to before you start creating campaigns.  Fortunately, there are tutorials to guide you.  This email marketing software also supports social media integration.
Pricing for Constant Contact starts $20 per month for the entry-level plan.
Pic:SendInBlue
SendInBlue is another email marketing tool for any SMEs on a budget. There is a limited free plan on offer. Unlike other tools on this list, the pricing for the paid plans is determined by the number of emails sent only, and not the number of subscribers on the list.
You can expect to find the typical features of an email marketing tool such as campaign reporting, list management, and email layout optimization.  There are also options for integrating third-party solutions.  If you want an affordable option for sending emails to a large number of subscribers per month, this is the email marketing tool to consider.  Remember, the price you'll pay is determined by the number of emails you send.
Pricing for SendInBlue starts from $25 per month.
Pic:ConvertKit
ConvertKit is one the newer email marketing tools available today. Founded in 2013, the brand actively targets content creators.  If you want an email marketing tool that simplifies the automation process, this is one of the best options for you. The visual builder gives you a peek into what your subscribers can expect when you launch a campaign.
Other important features, such as tagging and segmentation, are also included.
However, ConvertKit doesn't quite match up to some of the alternatives on this list in terms of email design. It is, therefore, an option if your emails do not need to be graphic-heavy.
The pricing for ConvertKit's plans starts at $29 per month.
Drip is a new email marketing tool targeting marketers, e-commerce businesses, and bloggers. It is growing in popularity because it offers a robust range of automation tools and a user-interface that is beginner-friendly.
Do you sell multiple products online? You can find Drip's targeting choices super effective. You can create email campaigns using a range of metrics such as:
Click-through rates
Shopping cart abandonment
Returning visitor/New visitor
With these metrics, you can create a separate email campaign for people that have clicked on links in your email in the past, and another one for new visitors on your website.
Drip also allows third-party integrations covering Facebook, WordPress, and WooCommerce. You can also send text messages.
Drip's pricing is based on the number of subscribers and starts at $49 per month.
Pic:Keap
Keap is an all-in-one marketing tool to take care of your email marketing, customer relationship management (CRM) and more.  Formerly known as Infusionsoft, this software makes it easy for you to run targeted email campaigns.
Keap supports the drag-and-drop design of your email campaign automation.  The dashboard is feature-packed as it contains data on your email campaigns, subscriber's spending history, and more. You can also tag subscribers or set up advanced segmentation.
One downside to using Keap is the lack of A/B testing functionality. This makes it difficult to use the actionable data provided in the analytics tab to improve the overall efficacy of your campaigns.  However, if you like the idea of having your CRM and email marketing in one place, this is the email marketing tool for you.
The pricing for Keap starts at  $79 per month, which makes it one of the costliest options in the market.
Pic:MailerLite
MailerLite is a simple-to-use but robust email marketing tool that does the basics.  Many of its competition overload their tools with features that users may never need.  With MailerLite, you only get what is necessary.  Throw in the multi-language option, and it is not a surprise that this tool is fast becoming a favorite for many marketers.
With the intuitive interface and the range of basic, flexible and minimalist templates, you can create emails very quickly.
MailerLite prices start from $15 per month.
Pic:ActiveCampaign
ActiveCampaign is a self-styled all-in-one marketing platform that promises to help you get better results with your email campaigns. It achieves this by providing a platform that simplifies the creation of logic-based funnels.  You can automate your campaigns using the logic that reflects the behavior of your target audience.
Other solutions offered by ActiveCampaign to improve your results include:
Lead and contact scoring ( to see the most valuable subscribers)
SMS integration to reach users on the go
Mobile-friendly sign-up forms to target mobile users
The wide range of tools available on ActiveCampaign can be overwhelming. If you'd like to find out what any feature does, you can watch the detailed guides or get in touch with customer support. Creating email campaigns, however, is easy.
ActiveCampaign's prices start from $9 per month.
Conclusion
As we have seen above, the best email marketing tools in 2020 all offer similar solutions. Your choice should come down to your personal preferences.  Factors that should guide you include:
The ease of the setup process
The overall package on offer in relation to the pricing
Ease of subscriber-management
The flexibility of the campaign creation process
Depth of campaign analytics
If you are on a budget, solutions like Keap are not for you. If you want a no-frills email marketing tool, MailerLite may be your best option.  Use the free trial provided by most of the brands, to ensure you are paying for the right solution.
Even when you have paid for an email marketing tool, do not hesitate to take your campaigns elsewhere if you are not satisfied. Fortunately, importing and exporting subscriber lists is straightforward across many platforms.
About the author:
Rithesh Raghavan is the Director at Acodez, a Digital Agency in India and the co-founder of Acowebs, an online store for eCommerce plugins. Having a rich experience of 15+ years in Digital Marketing, Rithesh loves to write up his thoughts on the latest trends and developments in the world of IT and software development.