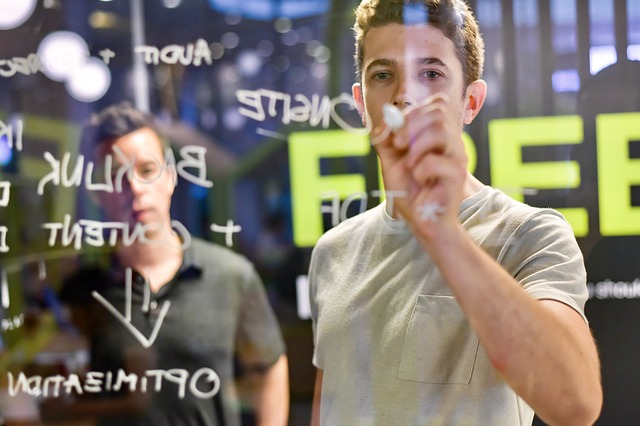 How do you plan on growing your business? Marketing of course! But do you know what's the right marketing for you to invest in?
There are two main ways businesses can reach out to new customers online – through organic marketing and through paid marketing.
Both have their benefits and drawbacks, which is why it is important to know which one to invest in.
In this article, we will be looking at some factors that may come into play when making that decision.
1. What Are Your Goals?
What are your marketing goals? Organic marketing usually involves producing high-quality blog content, gathering email subscribers, and building up your social media following.
As such, it positions you as an authority in your industry. While it may take some time, it helps you build long-lasting relationships with loyal customers.
If your goal is to build a community of fans and admirers, organic marketing is a better way to go.
On the other hand, if your goal is to simply get a solid ROI as quickly as possible and keep scaling your advertising efforts to increase your profits over time, paid marketing might be a better way to achieve that.
2. What Is Your Time Limit?
Organic marketing takes time; it is not something that brings results overnight, within a week, or even within a month.
Gone are the days when you could put up a webpage stuffed with keywords or build tons of fake links to it and see it on the top page of Google the next day.
Nowadays, a solid SEO strategy involves consistently producing high-quality content. Optimizing your content is the next step to get the most out of your content.
As you do that over time, Google will start to notice your site more. Your site will also get noticed by other bloggers and accumulate high-quality backlinks.
As time goes on, your content will start ranking higher and higher, and your visitor flow will increase.
The same goes for social media marketing. You need to have a consistent posting strategy; you won't get 10,000 real Instagram followers overnight (although you can buy fake ones!).
Instead, you have to keep producing high-quality content, using hashtags to get noticed, and collaborating with other influencers and helping each other out.
Of course, there are other forms of organic marketing, such as building a community on Q&A sites such as Quora. However, these all take time.
If you need results quickly, paid marketing is definitely the way to go. After all, you can start getting clicks and sales within a few hours or even minutes, provided that you know what you are doing.
3. What Is Your Budget?
Nobody is saying that organic marketing is totally free. However, it certainly requires a much lower start-up budget than paid marketing.
Paid marketing requires you to put forth a nice sum of money to spend on ads. Once you start generating an ROI, you can start putting the money you earn back into more ads, but that might not happen right away.
On the other hand, organic marketing can be started with just a domain name and hosting plan, which don't cost much. Hiring freelance blog writers, graphic designers, and social media managers (or paying for premium images) is always helpful, but it is not required.
So, if your startup budget is small and you have the time and patience to wait for results, organic marketing is a better choice.
4. What Is Your Level Of Marketing Experience?
Both organic marketing and paid marketing involve a learning process, but that is where the similarities end.
Organic marketing's learning curve is a lot more forgiving than paid marketing's. After all, if you don't know what you are doing, you can blow through hundreds or even thousands of dollars before you start seeing satisfactory results from paid marketing.
On the other hand, if you don't have a lot of experience with organic marketing, you can take your time learning how to do it properly.
In the worst-case scenario, it will end up taking longer for you to see results – but if you are focusing on organic marketing, you probably are not in a real hurry anyways.
Of course, you can always outsource your marketing efforts to an experienced team or agency. However, that comes with an added cost, and it may not be necessary if you have the time to figure it out by yourself.
5. How Much Do You Want to Scale?
While organic marketing can keep bringing you more revenue, some businesses might find themselves hitting a "limit" in terms of how much they can scale or how quickly they can scale.
With paid marketing, you have more control over your scalability. You can always set up more advertising campaigns or even move on to new advertising channels if necessary.
6. Do You Have Time for Both?
Organic and paid marketing are not exclusive; in fact, they complement each other very well.
For example, if you have high-quality content, you can use that content to fuel your paid marketing campaigns. If you already have a loyal base of customers, you can use that as social proof in your advertisements.
Not everyone will have enough time to place an equal focus on paid and organic marketing. Many businesses will have to choose one or the other to place the majority of their focus on.
However, if you go the paid marketing route, it is always worth investing in at least a basic blog and social media profiles.
This way, you have some social proof and something people can refer to when they want to know more about you.
Many businesses start off with organic marketing and then continue on to paid marketing once they start getting decent cash flow. This way, they can scale their business to new levels.
Wrapping It Up – Which One Is Better for You?
If you are looking for quicker results, have the necessary cash flow to start with, and know what you are doing or are willing to lose some money searching for the perfect strategy, paid marketing is for you.
On the other hand, if you don't have a big budget, aren't in a hurry to see results right away, and are willing to put in the effort to create long-lasting relationships, organic marketing is the way to go.
Author bio
Tulip Turner is a Content and Inbound Marketing expert at Snewscms. Over the years, she has helped dozens of businesses in defining their content strategy. She believes that creativity doesn't inspire customers anymore. A true story when recited well, is enough to build a connect.
Twitter – @snewscmss
Facebook – @snewscms