The coronavirus has plunged us all into uncharted waters. Families are quarantined, students are on break or doing lessons online, businesses have temporarily closed or sent their staffs to work from home, and entire industries have ground to a halt. As a business owner, you likely have your hands full adapting your work processes, assuring customers of your continuity plans, or enacting new measures for safety and sanitation.
Underneath it all, there is tremendous anxiety about the pandemic's impact on our businesses and our lives. Planning can help keep the anxiety at bay, because planning is empowering. But in this time of crisis, does your planning include an intent to pull back on marketing? While it may be tempting, history tells us that when marketing disappears, businesses suffer.
Numerous analyses have shown that companies that abandon marketing in difficult times perform worse than those that maintain or increase their presence. In a notable study of 1,000 companies by McKinsey & Co., one of the most significant differences between the best and worst performers between 1982 and 1999 was whether they cut or increased their marketing spend during the 1990-91 recession.
If you want to stay viable and be ready to hit the gas once the virus crisis is behind us, your marketing can't disappear now. But how do you approach marketing in these unprecedented times? It's all about planning, relevancy, adaptability, and preparation.
Use this Time to Plan
Times like these are ideal for establishing or refining your marketing plan. If you don't have a strategic marketing plan, developing one now will give you confidence that you can keep operating with some degree of normalcy even as the ground is shifting—and you'll be poised to move quickly and decisively once the crisis subsides. If you do have a strategic marketing plan, now is the time to reassess it and make sure it's relevant in these changing times. Going through the analytical processes that are part of good marketing planning—such as assessing your strengths, weaknesses, threats, and opportunities—will serve you well in the short run and the long term. And with long commutes and face-to-face meetings no longer part of our daily lives, you may find you have more time for assessment, introspection, and planning.
Keep Your Marketing Relevant
There's a lot of concern that marketing in times of crisis is akin to ambulance chasing. But if your offers and messaging are relevant, then you should keep the marketing engine running. Your approach is just likely to take a different course. As your customers' priorities have shifted, your marketing focus will need to shift, too.
Continue to communicate with your target audience, but make sure the messaging speaks to their current needs. Is your business doing something to aid in the fight against the virus, offering new services that help others weather the storm, taking steps to ensure inventory for necessary supplies, or adjusting processes and procedures for safety and sanitation? Messages like these will be more relevant and more welcome than a product spotlight or a case study. And of course, if you offer a product or service that meets a high-demand need that's specific to the virus crisis, then don't avoid outreach altogether. Just keep it professional, concise, and focused on genuine customer needs. Demonstrate that you understand their situation and explain how your offering can help. Good channels for these types of campaigns include social media and e-mail blasts (followed by a voice mail message, in case the e-mail goes to spam).
Be Willing to Adapt
When a crisis is evolving fast and often, like we're experiencing now, adaptability is vital. Besides shifting your marketing focus, consider whether your sales approach needs adjusting, too. Are your reps feeling pressured to push harder as their prospects retreat in the short term? In these challenging times, customers need a valued partner—not a pushy salesperson. Rather than charging hard, perhaps your sales reps can work with marketing on a campaign that targets your current customers personally. They might team up in reaching out to your top customers to find out how their businesses are faring and how you can help, then strategize on how to respond.
Prepare for Post-Crisis
Even if you've slowed your cadence of marketing outreach, there's much you can do to prepare for gearing back up after the crisis is behind us.
Review your customer database to ensure the data is clean and usable.
Assess your website's effectiveness and make needed improvements.
Refresh your company and personal LinkedIn profiles.
Update older brochures, product or service sheets, and other collateral.
Build up an inventory of new marketing content (including print, digital, and social media messaging) so you're ready to charge ahead when the time is right.
If you use marketing automation software, look at streamlining your workflows or creating new ones. If you don't have automation, review the options and assess how you might benefit from adding this functionality.
Like every crisis that has come before it, the coronavirus will eventually subside. By taking the right steps now, you can shore up your marketing plans, content, and infrastructure so you're ready to hit the ground running when the time is right. It's not just a nice idea; it may make the difference between surviving and thriving.
Author bio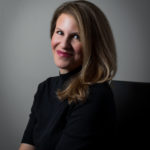 Debra Andrews is founder and president of Marketri, LLC, a strategic marketing firm that helps businesses scale through predictive, measurable marketing programs.