Just like videos, the use of podcasts is turning to be a preferred engagement tool for many entrepreneurs. It can be used to educate your audience on diverse topics and highlight news in the market. Podcasts can also be a great engagement tool with your clients and audience where you give them a platform to share their knowledge, expertise and opinions.
We asked entrepreneurs, podcasters and business owners how they use their podcasts for business.
#1- Marketing tool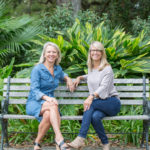 Podcasts have been a key component of our marketing strategy with our coaching & consulting firm. Our podcast, GSD Entrepreneur, serves a dual role as a marketing tool and a networking tool. What we have found is that we can approach any small/medium-sized business owner, tell them we have a podcast, and immediately have an enticing connection with them that we wouldn't have otherwise had. Once we spend time interviewing them, hearing their journey, and learning about their business, the connection gets even stronger. The response has been so good that we started a second podcast, called Do It In Nature that is part of the marketing strategy for our outdoor gear company, OME Gear. To enhance digital marketing efforts, podcasts establish the hosts as the expert and give credibility that other digital mediums do not afford.
Thanks to Julie Weldon & Stacey Pierce, A Salty Rim, LLC!
Podcast: Get Shit Done Entrepreneur
---
#2- Educate listeners
I have two podcasts but the second one was started with the specific focus on the type of work we do, how we do it, interviews with those that contribute to our work, and information about my law firm. I am using it to educate listeners on our firm. This should help with those trying to figure out if they should hire us and it will give more insight and information to our current clients. My most recent series has been interviews with my employees so clients can learn more about the people they interact with so often. In the end, the podcast is just another medium to share our story, educate about our firm, and brand ourselves.
Thanks to Justin A. Hill, Hill Law Firm!
---
#3- Part of our Thought Leadership program
We provide audio content and interviews with subject matter experts to position our company as experts in internet marketing. Podcast listeners are auditory
learners, not everyone likes audio content, but those who do, over 25%, prefer audiobooks to reading, and they choose podcasts for education and entertainment over music and other forms of audio.
Thanks to Jay Berkowitz, Ten Golden Rules!
---
#4- Networking and door opening tool
Most people think of podcasts as an opportunity to grow an audience. I think that's backward. Building a following is just the icing on the cake. I've found podcasts to be the ultimate networking and door opening tool. Having podcasts has allowed me to reach out to people cold and get a 70%+ response rate. Done right a podcast is all about your guest and giving them a platform. It forces you to have a conversation that's focused on them and teaches you to really listen. There's no better way to build a real relationship than through that type of conversation. I've been able to create new business opportunities with Fortune 500 marketing leaders through my Inspired Marketing podcast and learn from some of the best quota-carrying sales professionals in the world through my Sales Success Stories show.
Thanks to Scott Ingram, Sales Success Media!
---
#5- Drive more traffic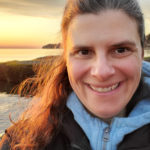 I started my podcast in December of last year with the goal of bringing my message of practicing gratitude to a larger audience. I record my interviews as a video (via Zoom) which allows me to use the same content in at least 3 different ways. My guests share their interviews with their network, which grows my community. My business has been growing over the past several months and I'm certain that the podcast is helping to drive more traffic to social media, which is where I do a lot of my marketing. Most important of all, I've received many private messages from listeners who have shared how much my podcast is helping them get through these difficult times.
Thanks to Julie Boyer, Wake Up With Gratitude!
---
#6- Two ways
My podcast, Unleashed, allows me to accomplish four goals at the same time. I can build a relationship with a potential client, learn something new about my industry, create content that will help me raise my visibility, and further establish my credibility as a top tier management consultant expert. My podcast provides an opportunity to establish a relationship with my guest that might lead to future opportunities working together or working with someone the guest knows. It also provides a powerful tool to discover the latest trends shaping my industry so that I can take advantage of them. Publishing a new episode each week provides an opportunity to share key points from the show on LinkedIn, helping keep me top of mind with potential clients. Additionally, having published over 200 episodes on the topic of independent consulting provides credibility and helps to establish me as an authority on the subject.
Thanks to Will Bachman, Umbrex!
---
#7- Share our journey
At Publicize we wanted to create a resource accessible to anyone to help them learn more about the world of PR, while also demonstrating that we know what we are talking about, and a podcast was the best way to show this. We started off with a very basic set of just two microphones and interviewed members of our team to explore topics relating to PR. We have recently begun inviting guests on the podcast which is a great way to strengthen our relationship with them, while also giving them a platform to share what they have learned on their own PR journey as entrepreneurs and founders –
Thanks to Sam Brake Guia, Publicize!
---
#8- As a human touch
We use our podcast as a human touch, a very different route to get in front of potential customers. Different than other marketing tools, the podcasts enable you to go where your customers are and meet them on their level as to how and when they consume information. Many of our customers listen on their commute or exercising. They use the podcast as a learning tool and gain great advice on digital marketing. It also brings familiarity and a personal connection as they hear your voice and listen to your stories. It works beautifully with our other marketing tools and offers a different perspective that is not 'hard sell'. If your podcast can provide great information that helps them solve problems, you've got a winner!
Thanks to Will Hanke, Window Treatment Marketing Pros!
---
#9- Provide value
Our podcast is another channel to provide value, in accordance to our Content Strategy. What we do is we list out the products we want to promote, and the general questions and topics that people will be interested in, related to these products. Then, we generate several pieces of content, such as blog posts, Youtube videos, infographics, and yes, podcasts. Each channel has a unique advantage. Podcasts are great for long and in-depth content, because people like to listen to them while they're in their cars, or during their gym sessions. We can be more thorough than we could, for instance, in a small video or infographic. The downside of podcasts is that they're sound-only, so we need to find ways to make things comprehensible without the visual element. This leads us to finding creative ways of explaining concepts, such as telling stories, interviewing subject-matter experts, and using metaphors.
Thanks to Sean Hopwood, DayTranslations!
---
#10- In multiple ways
My podcast, the Women of Youtube, tells the stories of women YouTubers to inspire other women to start creating on Youtube. This helps my business in multiple ways. It helps me to build credibility in my industry to make me a sought after speaker about Youtube. My Facebook Group that is an extension of the podcast, offers weekly office hours and monthly training, allows for me to promote my affiliate links and promote sponsored content. And finally, it gets me referrals for Youtube management. Since this podcast has positioned me as an expert funneling people to my Youtube management and consultation service.
Thanks to Desiree Martinez, All-In-One Social Media!
---
#11- Get our message out to a potential audience
A podcast is a great tool in our marketing arsenal. We record via ZOOM, which is really cool because your meetings are then saved to your computer and you get both a video file and an audio file. We then upload the audio file to our Podcast Host, Libsyn. It's just so easy! The podcast is then sent to Apple Itunes for distribution. We then follow that up by placing the podcast on our website, send email links to our mailing list, and repurpose clips into video clips. Podcasting simply allows another method and platform for getting our message out to our potential audience. Due to this, podcasts continue to grow as a popular marketing channel for us and provide a cost-effective way of getting our message to the masses.
Thanks to Justin Lovely, The Lovely Law Firm!
---
#12- As a visibility platform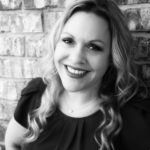 I launched our podcast (Lawler Out Loud: Mixing up the Mainstream last year with a weekly episode that focuses on the varied and fascinating journeys that our industry leaders have taken in their career journeys. We use our podcast as a visibility platform for our company and our philanthropic arm, as well as for the people we interview and to promote new clients as a value-add for their companies. We also place a heavy focus on the positivity that leaders have found in overcoming troubling times. That was our format prior to COVID, but now we also add a focus on how our interviewees are handling this crisis.
Thanks to Christie Lawler, CJL CONSULTiNG!
---
How do you use your podcast for your business? Tell us in the comments below. Don't forget to join our #IamCEO Community.