One of the toughest challenges an entrepreneur faces is marketing. You can have a great idea and you can have a great product; but if you can't effectively market your idea, you'll never be as successful as you were meant to be. With so many other competing entrepreneurs and ideas, marketing can be a tough nut to crack. We asked some successful business owners and entrepreneurs for their tips on marketing, and how their strategies led them to success. Here's what they had to say:
#1- Be real and authentic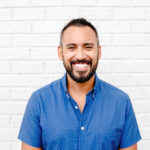 People are more willing to work with other people that they like, respect, or can relate to. That's true even in today's technology-driven world. You can connect with others by making use of different social media channels, showing who you really are and being authentic. Be willing to share personal stories about yourself, those on your team, or even customers who are willing to share their story publicly. The more real you can be, the easier it will be for you to connect with new customers who reach out to you.
Thanks to Jeff Rose, Good Financial Cents!
---
#2-They Ask. I Answer.
We write a lot of content on our company blog. When we are brainstorming on what to write about, we ask ourselves 'What questions do our prospects ask? We then write content answering those questions. If you are in the roofing business, your prospects will ask How much does a new roof cost? Write a blog telling them how to determine how to estimate that. They may want to know What is the difference in roofing materials?. Write a blog answering that. Think about questions your prospects have around these topics – Cost, How To, Best Of, Product A vs Product B and reviews. That will provide you with plenty of material to write about.
Thanks to David Moise, Decide Consulting!
---
#3- Utilise SMS marketing
My best marketing tip is start growing an SMS marketing list and start utilizing SMS marketing. This form of marketing is underutilized by businesses, is incredibly effective, and is something a lot of people are sleeping on. Another thing I like about SMS marketing is it's a much more immediate call to action than email as most people check text messages within 90 seconds max, making it great for short term sales or for brick and mortar businesses.
Thanks to John Frigo, MySupplementstore.Com!
---
#4- Lower your CPA
To cut down your expenses you might be considering cutting all your advertising costs. But right now you can advertise on platforms like Facebook for a fraction of the cost you could just a few months before. Take advantage of that lower competition and refine your landing pages to lower your CPA.
Thanks to Dr. Rajan Sharma, EON Clinics!
---
#5- Focus on content creation
I can't iterate enough how important content is in all aspects of marketing. It helps to establish authority, build brand trust and loyalty, increase website traffic, create linkable assets for your site, and overall help to improve keyword rankings and online visibility. The only caveat is that the content has to be genuinely helpful to your target audience. If you try to create content just for the sake of having more content, you won't see any real results. You need to consider exactly what type of queries around your niche users are searching, and then create content around those queries. You also want to make sure that you are publishing long-form content. Short content doesn't have nearly as much impact as long content does. So be thorough in your articles, and keep them engaging.
Thanks to Tonya Davis, ThoughtLab!
---
#6- Create and optimize videos for search
It's no secret that users prefer videos over other kinds of content. Marketing experts have been telling businesses for years to add video into their marketing strategies. But once you have videos, make sure you're using them to their full advantage. Where relevant, embed videos on key pages and even blog posts on your website. They can significantly increase dwell time on a page, so put them above the fold or higher up on the page when possible. When videos appear in Google's search results, they also take up valuable space in the SERPs. Upload your videos to YouTube, Vimeo, Facebook, and Instagram, and be sure to optimize them for SEO. Target keywords, add metadata (title, description, tags) and transcripts, and even submit a video sitemap to Google.
Thanks to Lauren Walter, Search Optimism!
---
#7- Earn your customer's trust and value them
Referral from clients has the power to skyrocket any business. But to get a referral a customer's trust has to be earned. I define sales as important bond between two human beings. Brands should align their value towards this principle. If a brand will treat their customer as a family and care for them in order to fulfil their needs and goals, that brand will definitely survive in the market, irrespective of the competitors.
Thanks to Harshil Bhatnagar, Staiir Social Media Marketing!
---
#8- Repurposed your content appropriately
Every social media channel is a completely different environment. Your branded content should be repurposed to suit whatever platform it's being posted on. One way to cater content is to ensure it's the right dimensions. 1080×1080 photo and video content is universally good but 720×1280 performs better on Instagram. Make sure your posts are the right dimensions!  The length of your content matters, too. Instagram video should be close to one minute while not going over. Facebook Video content performs better when it's 1.5 to 2 minutes long. Make your content the right length for the platform!
Thanks to Jeff Cook, Spell Bound!
---
#9- Post-purchase thank you videos/notes
I force all my eCommerce clients to create a thank you video that plays in a follow-up email after a customer has made their first purchase with them. eCommerce is inherently devoid of human to human connection, so placing a sincere note and video thanking them for putting their trust in your business will pay off big time in LTV! One client's simple video and note via sent follow up email resulted in generating an additional $23k in April alone, from people that had just bought for the first time minutes earlier!
Thanks to Colin Little, Social Launch, LLC!
---
#10- Cultivate a serve first, sell second mentality
Serve first, sell second. When you approach sales with a Serve first, sell second mentality, you will never feel slimy, pushy or salesy. Your only intension in sales calls or helping any prospective client online should be to find the best outcome for them, even if it's not working with you. When you cultivate this type of approach, you establish yourself as authentic and as someone who leads with integrity. Your audience will trust you and feel comfortable recommending you to others.
Thanks to Kendra Perry, K Perry Media Inc.!
---
#11- Diversify your marketing platforms
It's cliche but it's true: don't put all your eggs in one basket. The same is true for marketing. As a full-time blogger and content creator, I diversify the platforms in which to share my content. I have a website, Instagram, YouTube, Facebook, Twitter, Pinterest and TikTok. First thing all businesses should realize is, aside from the website, we are just users of the other platforms and they can disappear anytime. What if you only had Instagram, and Instagram shuts down or stopped your account, or your account gets hacked? Then your marketing comes to a complete stop. With diversified platforms, you are not worried if one goes down because you still have others. Secondly, your combined potential audience grows since you are now leveraging the userbase of each platform you're a part of. This means more potential reach and opportunities. Lastly, diversified platforms mean higher brand recognition. People who see your business in all platforms will remember and recognize your brand more compared to a brand that they only see in one platform.
Thanks to Raymond Cua, Travelling Foodie!
---
#12- Hustle
I know hustle is a word in the entrepreneurial world that's thrown around a lot. So I don't mean the perpetual nothingness that we can often find ourselves caught in. I'm talking about the pick up the phone and make 100 calls, knock on 100 doors, meet 100 new business contacts. Stop wasting time on social media and HUSTLE. Instead of scrolling through your Instagram feed, spend the time networking with people in your industry. Send them a DM and figure out a way to collaborate. Instead of sending one email to a business associate or colleague, send twenty emails to prospective clients asking how you can serve them. You get the idea. Most entrepreneurs spend too much time on all the wrong things. Spend time on the areas that are going to make you the most of everything. The most sales. The most business contacts. The most return on investment. Spend your time hustling.
Thanks to Damon Dietz
---
#13- Use social proof as a cornerstone of your marketing efforts
If prospective customers see that your existing customers have had an excellent experience with your product or service, you dramatically increase their confidence in your business and the odds of winning them as a customer. In addition, you can often implement social proof strategies without having to rely on your marketing budget. One way we use social proof is on our review page. We have been very fortunate to consistently receive excellent reviews from our customers, but it takes very hard work, including being available and willing to address any concerns from your customers. Another way we use social proof is by being active in our communities. The last thing customers want is to have doubt as to whether an e-commerce store is legitimate or active. We are active on social media and also have an ongoing giving back program whereby we donate 15% of our profit to several non-profit organizations that work to supply nutritious food to families in developing countries. By being active in our communities in this way, customers have confidence that we are an active business which cares about more than just the bottom line. Another way we use social proof is by collaborating with influencers in the health and beauty space. When others provide an honest and positive review of our product, it gives customers greater confidence that our product will be right for them.
Thanks to Rebecca White, Prana Brush!
---
#14- Tell stories
The way to your audience's heart is through storytelling. Storytelling is the best way to promote your brand successfully and to connect with your audience at a level where they'll feel connected to your brand. If you want to be remembered by your audience, you must uniquely use your story to build rapport and a trusting relationship with your audience. Storytelling is a powerful way to influence customers by increasing brand awareness. Your brand's story will engage customers, but you first need to define what that story is and how your audience can relate to it, this will pique the interests of your ideal audience and convert them to lifetime followers because it will convey your authenticity and voice.
Thanks to Julia Nguyen, The Dream Life Foundation!
---
#15- Understand your customers
Understanding your customer is the most important factor to take into consideration when defining your marketing strategy. Without customers your product is nothing. This is especially true when it comes subscription services. Today, people try products and based on their experience, emotional response, and perceived value determine whether or not to purchase. Understanding your customer is the first step to delivering more meaningful marketing campaigns.
Thanks to Mike Ciulla, Predictable Demand, LLC!
---
#16- Offer better website user experience (UX)
Your content might speak to your target audience but it still won't be enough to drive conversions if not paired with excellent website user experience (UX). So make sure you're constantly A-B testing and optimizing UX to drive marketing conversion goals. I run a blog that features electronic riding gadgets. Over the past months, I've been able to bump up conversions by as much as 57%. This was done by improving site speed, navigation and "call to action" buttons. I also ensure that our blog content is easy to consume on mobile devices so people can easily read them on the go.
Thanks to Daniel Carter, Zippy Electrics!
---
#17- Look for what the customer wants
Look for what the customer wants, not what you want to sell the customer. It's easy to get so caught up in what you are trying to sell that you forget you aren't the one buying the product. Here's a good example: rims for a car. If you were making and selling rims, you would probably be extremely interested in the materials used, how fine the machining is, and other technical aspects of the manufacturing. It would seem natural that these aspects you worked so hard on would be in your advertising. The buyer, on the other hand, wants them because they look good. If you get yourself in the buyers' mindset, then you can advertise in ways that will appeal to the core motivation of your target market, and you will make considerably more sales.
Thanks to Yaniv Masjedi, Nextiva!
---
#18- Understand the reasons behind purchasing decisions
CEOs and their organizations must clearly understand why consumers really buy their products and services to enable them to market effectively, consistently, and sustainably. Consumers buy in tandem with predefined metrics in their minds which they cannot really communicate effectively to brand owners. Consumers aren't subject matter experts so they would always use pedestrian ,consumer-centric modes of communication to highlight a desired outcome which most times brands misread. Consumers make purchase decisions based on the ability of a brand to meet core functional, social, emotional, and consumption chain requirements. The ability of a company and its CEO to 'dig deep' with the sole aim of understanding how consumers measure success, design products and services to meet these needs and communicate/market this advantage successfully to consumers is highly important for superior marketing performance. Post Covid19 I'll advise CEOs to only build marketing strategies in line with this thinking to ensure a strategic fit between consumer desired outcomes and product/service features.
Thanks to Dr. Noel Akpata
---
#19- Use lots of visuals in your content
The proper use of content marketing is an inexpensive way to rapidly increase a company's number of potential customers. Content marketing has the potential to be far less expensive while yielding high rewards compared to alternative marketing strategies. The trick is that the content needs to be intriguing and informative while attracting the right audience. It does not make sense to create content for an audience that is unlikely to transition to successful sales. It is also important to note that people generally don't have the time or interest to sort through seemingly endless lines of text. The best content includes lots and lots of visuals such as photos, videos, or even infographics. Some of the best ways to improve content marketing is to analyze previous publications in order to determine the attributes of successes and failures. This information can be used to create more effective future content along with revising and updating previous failed attempts. High-quality content marketing is one of the most effective ways to passively convert potential customers to active clients. It is wise for business owners and entrepreneurs to invest time into developing their own content or at least enhancing their existing content.
Thanks to Dan Edmonson, Dronegenuity!
---
#20- Be transparent and deliver what you promise
My tip is to give before you get, give them something of value before you ask for their business, show that you value them and want to build a relationship beyond the transaction. It goes a long way when you show you are in it for more than a paycheck. Maybe an article/white paper or info on a new book or event they may enjoy knowing about for example. People like to do business online and offline with people they know, like and trust so become a generous brand they can count on by having consistent communications, being transparent and delivering on the promises you make.
Thanks to Paige Arnof-Fenn, Mavens & Moguls!
---
#21- Don't try to please everyone
Some people will never buy your product or service no matter what you do, so don't waste time trying to advertise to them. Identify your most valuable audience(s), then tailor everything for them. Keep them in mind when you're doing keyword research for SEO, when you're publishing blogs and social media posts, and when you create audiences for Facebook ads, etc.
Thanks to Dan Gower, Buddy Gardner Advertising!
---
#22- Make use of landing pages
As an online entrepreneur, I believe landing pages are the most underutilized tool in marketing. When you direct your visitors to your website, they have too many choices to make and might not find what they're looking for. A landing page has one specific purpose. That purpose is usually to generate leads or to promote one of your products or services. Landing pages remove all the other distractions that your website provides because they focus on getting your visitor to perform a single action, e.g. sign up and download a free resource or purchase your offer at a reduced price. The best part is that landing pages are easy to adjust and test. If your offer isn't producing the desired result, then change one or more components of the page and measure the effectiveness of that change. Sometimes simply altering the text on a call to action button, or using a different headline or image will give you better click-through rates. You might even decide to run two landing page designs simultaneously. I've often directed traffic to 20 or more landing pages and it's one of the best methods I know for testing new ideas. Give it a try.
Thanks to Alex Azoury, Home Grounds!
---
#23- Measure, Measure, Measure
Having worked in digital marketing for 10 years, the one thing I keep coming back to time and time again is measurement. Customer behaviour evolves, the landscape changes, competitors come and go. These, and hundreds of other factors will impact your marketing strategy and performance. Without a robust measurement framework, marketeers cannot truly understand or adapt to these changes, meaning poorer performance and often, wasted budget. Measure throughout the sales funnel and consider your attribution modelling to ensure your marketing strategy remains ahead of your competitors.
Thanks to Nick Cranwell, Green Ginger Digital!
---
#24-Market search on IG stories
Most marketers seem to overlook Instagram stories and the marketing potential behind this platform. The market is actually sharing their "interests", "likes", and "dislikes" in their Instagram stories, which is very valuable for your marketing strategy. I use Instagram marketing heavily for my business and I have personally gained 95% of my clients from the platform by utilizing the polls, stickers and the direct message feature.
Thanks to Melissa Litchfield, Litchfield Media!
---
#25- Balance insight and analysis
It's critical to pay attention to what the data is telling you and to set your ego aside when analysis shows that your marketing is off base. But don't be a slave to data because a lot of analysis is just very clear hindsight–the best marketers combine their instincts and insight with what the data tells them, and take measured and intentionally timed risks based on where they think the market is going.
Thanks to Peter Dudley, Cancer Support Community San Francisco Bay Area!
---
#26- Your website is one of your most powerful tools and assets
This strategy continues to refer us patients, even when we're sleeping. With this strategy, I don't have to buy physicians lunch or beg them for referrals, and once we set it up once, it continues to work on autopilot. So, what is it? It's our website. More specifically, the interactive nature of our website. Using it, we are able to collect peoples' names, phone numbers, and email addresses. We give them valuable information in exchange for their contact information so we can follow-up. We don't simply have a "Book Now" button. Instead, we use forms and lead magnets to get them on the phone first. Your website is one of your most powerful tools and assets. You don't need to spend thousands of dollars on paid advertising; you just need a website that's easy to navigate.
Thanks to Aaron LeBauer, LeBauer Physical Therapy & LeBauer Consulting!
---
#27- Two tips
Select the appropriate promotional mix channels for each project. Will you promote your product through publicity, your website, social media, advertising or personal selling? Or a combination of these? Whatever combination fits your need, the purpose remains the same: organizing and prioritizing the use of the Promotional Mix to get the best results from your available resources. No company has unlimited money and staffing so you'll need to give some thought to which channels will produce the most product sales. Don't let your creative team run wild. Have you ever laughed at a funny commercial but had no clue what it was advertising? Unfortunately, too many companies allow the creative tail to wag the dog. They allow their marketing folks to go nuts without giving them clear direction. It's unfortunate how much money is being wasted and sales missed over something that is relatively easy to solve. Creative people need clear direction. If you can't see evidence that clear direction is being given, it probably isn't.
Thanks to Lonny Kocina, Media Relations Agency!
---
#28- Invite and connect to the experts
If you're lacking reach but have a good product in place one proven way to catch attention and build your email list from scratch but also > to ingite your first sales fast is to invite seven to ten experts from your own niche for an interview. Let them answere flattering questions like "What are your best tips for reaching your goals as a …" or "What you love about your business?" Do it via Skype or Zoom is best because you can extract several products out of the raw interview material like ebooks, video, audio, handouts. Then try to motivate your interview partners to promote the interview to their loyal audience while at the time pitching your product or service. Surprise, surprise the best motivation you can give is to share a part of your revenue. The reason why it works great if done right is that you directly tap into an existing audience from the established trusted experts which is very similar to your own target group. Besides you are growing your own expert-status by linking your name with already well-known authorities in the industry.
Thanks to Ingmar Folk, CoinFlip Trading Consult!
---
#29- Set the trend
There is no one-size-fits-all marketing method when it comes to businesses, and that's something I learned the hard way when I was just starting up. There are so many marketing methods and platforms you can choose from and adopt in order to sell and build your brand. But rather than shaping your brand around that method, you should mold the marketing method and make it your own in a way that will best highlight your brand. Don't do what other brands do, rather always come up with something fresh and unique that will make you a trendsetter rather than a trend follower.
Thanks to Jacob J. Sapochnick
---
#30- Focus on smaller, niche-specific influencers
Focus on smaller, niche-specific influencers and brand ambassadors instead of celebrity and mega-influencers for higher engagement and authenticity. If you want to get your product or brand seen by millions of people in just one social media post, you can pay thousands (if not hundreds of thousands of dollars) for a celebrity or mega-influencer to take a picture promoting your product. These influencers don't have to like or use the product; they get paid just for the post and are often directed what to say. As consumers become more aware of how influencer marketing works, it's lost its impact and feels contrived, becoming no different than traditional advertising–leading to influencer fatigue. During the COVID-19 crisis, especially, influencers appear to be unrelatable, and out of touch, their promotions and lifestyle posts seem tone-deaf to some. Because of influencer fatigue, many brands are searching for the true voice of the consumer. Many brands prefer to partner with smaller influencers who have more authenticity. Consumers are less trusting of mega-influencers and celebrities when they promote products; it doesn't feel real. Creators promote products they believe in and actually use. Smaller influencers have higher levels of trust with their followers. They're seen as real people who actually use the products compared to celebrities that are doing it strictly for the money. It's a person-to-person interaction; they're relevant and relatable.
Thanks to Cassie Moorhead, Brandbass!
---
What is your best marketing tip? Tell us in the comments below. Don't forget to join our #IamCEO Community.