Advice
24 Entrepreneurs Explain the Best Traits of an Effective Leader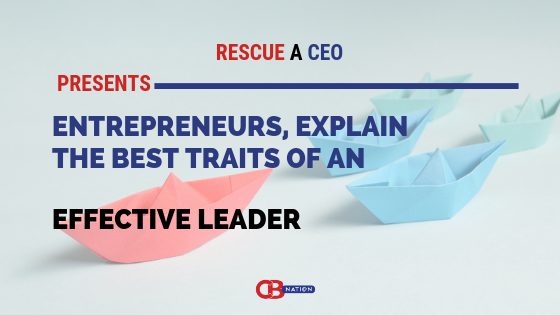 To be successful as a leader requires a combination of skills and traits to make you outstanding. While there are several challenges that surround leadership positions, some leaders still manage to exhibit traits that best describe them to be successful. On the same note, we asked entrepreneurs and business owners about the best traits of an effective leader.
#1- Invite people on a journey
There is a difference between a boss and a leader. Issuing orders does not make you a leader. You need to inspire others to become a leader and first you need to establish respect. To do this you need to become a person whom other people choose to follow. French author Antoine de Saint Exupery captured the essence of effective leadership when he said, "If you want to build a ship, don't drum up the men to gather wood, divide the work and give orders. Instead, teach them to yearn for the vast and endless sea." Instead of forcing people to follow you, invite them on a journey. Win their hearts and minds. Good leadership tantalizes and provokes the imagination, inspiring visions of adventure. Empowering others in an exciting adventure that stimulates their soul. Team is crucial. Belonging, contributing, feeling you have a part to play in the action. Going to war together, going through adversity strengthens the team relationships and creates camaraderie that enhances the journey through life. The world needs leaders with courage, vision and compassion – inviting their companions on a journey of discovery, jubilation and personal growth. In comparison, who respects their boss?
Thanks to Antoin Commane, Don't Die Wondering!
---
#2- Ask "What are the risks?" more often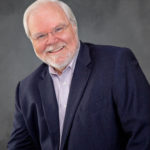 Most leaders tend to be unaware of their authority. They expect co-workers to speak up, just like they do, especially if they were promoted from within the organization. But if you can hire and fire, no one thinks of you as an equal. They also can have difficulty trusting you are as open as you say you are to different points of view. So give people permission to tell you what they might be holding back. Saying, "What do you think?", doesn't cut it. Asking "What are the risks?", clearly states you are open and want to know the possible downsides of whatever you think is best.
Thanks to Dr. Rob Pennington, Resource International!
---
#3- Lead with humility, ambition, and consistency
To be an effective leader, you must combine personal humility and an unyielding will. You must be incredibly ambitious, but your ambition must first and foremost be for the organization and its purpose, not yourself. Further, effective leaders are consistent and are not afraid to cut against the grain of conventional wisdom. Above all, effective leaders lead with humility by looking in the mirror to take responsibility for failure and looking out the window to credit others for success.
Thanks to Brad Sturgis, FinancialSailor.com!
---
#4- Compassion
If you can't relate to the problems and emotions of your employees, you are going to have a very difficult time leading them effectively. It is your job as a manager to not only ensure that your employees' work is in order, but to also do everything in your power to be a resource to your employees. That means listening to their concerns, and working with them to come up with an appropriate solution.
Thanks to Blake Taylor, Synergy Business Brokers!
---
#5- Team's growth
One of the most important aspects of cultivating leadership that I have learned is the Law of the Lid from John C Maxwell from the 21 Irrefutable Laws of Leadership. Our leadership and our company's potential is only as high as the lid on our own leadership abilities. We must always be looking to not only have a personal growth mindset, but also how we can invest in our team to grow as a valued team member.
Thanks to Morgan Hurley, Mex 1 Coastal Cantina!
---
#6-Three traits
The most effective leaders have a sense of accountability. They are very much aware of the consequences of their decisions, and they take full responsibility of the outcome, good or bad. Effective leaders are also out-of-the-box thinkers. They do not stick to the status quo and they're not afraid to experiment, even with the high risk of failure. Most importantly, effective leaders inspire others. They can empower everyone in their company to be the best version of themselves. They aren't pulled down, even when they make mistakes.
Thanks to Jack Wang, Amazing Beauty Hair!
---
#7- Planning
This global pandemic should bring out the best in leaders. You have to be agile and mindful. Careful planning is of utmost importance since it can make or break your company and your relationship with your employees. Careful planning should be in conjunction with an actionable plan. Plan out things and respond with solutions. Merely responding is different from reacting as its a slower process of assimilation. Seek feedback, map out a plan, and respond with solutions—this is the structure I go with rather than reacting to a situation. Responding is different from reacting as its a slower process of assimilation.
Thanks to Karl Armstrong, EpicWin App!
---
#8- Visibility
What this entails is that the modern leader needs to be fully engaged with proceedings even at the lower organizational levels. He can't be disbursing orders and decrees from high above the Eiffel tower to his subordinates, he needs to be present – he needs to be visible! The modern leader puts aside his "regalia", get on his "apron" and practically leads his people to results. For this to happen, the leader needs to be approachable, he needs to be available, he needs to lead through people. The visible leader is not incarcerated in his office all day, all week, he spares time for the little things. He spares time to know the employees, their strengths, their low points, their inspiration.
Thanks to Michael D.Brown
---
#9- Be a visionary
As an effective leader myself, I believe that by envisioning our goals and being able to rally our team to achieve those goals is the most important trait of a leader. We need to be able to empower and inspire confidence within our peers to see to it that our goals are met. I think that to be an effective leader, we must be able to focus on the things we want for our company. To be able to do that, we must have the ability to imagine and creatively think about the future. This is the only way for our company to become successful in the long run.
Thanks to John Howard, CouponLawn!
---
#10- Not being afraid to speak up!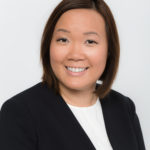 When sitting in a board room or listening in on a conference call, it can be intimidating trying to get your message or questions across to various teams. However, it's important to remember that you were invited to this meeting because other team members value your input and expertise. Don't be afraid to take the risk by asking a silly question. At least you'll know how to make adjustments going forward and build on your confidence. You never know when your idea can change the course of a project or your keen attention to detail to spot a gap in analysis can help save your company thousands of dollars! Speak up and be heard – your voice matters.
Thanks to Sandy Yong, The Money Master!
---
#11- Think differently
Effective leaders aren't afraid to think differently. If everyone thinks and executes the same, then you've got a team of yes men. Encouraging unique and new ideas is the hallmark of effective leaders.
Thanks to Albert Ho, Healthcare Heroes!
---
#12- Recognizing successes and achievements
One of the best traits of an effective leader is often and consistently recognizing the success and achievement of others. I also think that it's a powerful habit that a lot of inspiring leaders today possess. When your employees worked hard and gave everything they got on a particular project, they need to know that you appreciate and value the work they contributed. A simple well done or you did a great job will not boost their morale, motivate them further, and encourage them to continue giving their best every time.
Thanks to Kate Diaz, Swanky Den!
---
#13- Optimism
They say that misery loves company. But the same is for optimism. It's contagious. Effective leaders know that if they have a positive outlook, then the rest of their team will follow. Optimism isn't about blindly telling your employees that everything is going great all the time. Eventually, that message loses will lose its value when you hit a bump in the road. Employees need constructive criticism in order to progress. Instead, it's about communicating in a way that motivates people to do their best work and focuses on identifying the solution rather than dwelling on the problem.
Thanks to Jacob Edwards-Bytom, Made4Fighters!
---
#14- Quick adaptability
Various problems are arising in an organization, and each one requires a different approach to solve. Leaders with a quick wit and can make an excellent decision within a short time frame are assets that each company should have. A leader with quick adaptability performs better, leads teams more efficiently, and can make businesses stay afloat during hard times better than leaders who can't adapt to the situation's needs.
Thanks to Zachary Weiner, Restaurant Accounting!
---
#15- Dealing with crisis effectively
To be an effective leader, you must be able to deal with a crisis with self-assurance and sobriety. Your one violent move can destroy the whole scenario for you, and there's no doubt you may go at loss. Be friendly to the people working under your supervision. Don't try to impose what you think, take their opinions; then suggest politely what you think is right. You might receive something more useful during the discussion. Your communication skills must be strong enough to draw others towards you. Speak gently while you're in a meeting, it's going to leave a nice impression on your staff. Sit with your employees in rather a sociable environment once or twice in a week; they are going to like it. The move will uplift their energies, and consequently the progress of your enterprise will be affected by it.
Thanks to Naheed Mir, RugKnots!
---
#16- Two traits
Exemplary: A perfect leader leads by example. They stand with their team and has the ability to understand each role of their team member fulfilling. This way they show support and empathy with their work-related struggle faced by their team. Transparency: An effective leader is more comfortable when they know what exactly they are expecting to be done and know who can accomplish this goal. This means leaders connect with their team face to face rather than emailing and delivering information in a timely manner.
Thanks to Shagun Chauhan, iFour Technolab Pvt Ltd!
---
#17- Listening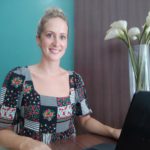 I was encouraged to start my own business by being lead by poor leaders. Leaders that never asked how I was feeling, never truly took the time to actually get to know their team, what makes them ticks, what drives them. Being lead by poor leaders that are macro managers, only focused on results and by any means necessary. Therefore I believe an effective leader listens, an effective leader cares about their team and sets time aside to socialise with their team and builds relationships that aren't results-driven, that are personable. A social environment with mutual respect the majority of the time should produce effective results as everyone wants to be there and through respect, wants to put the work in for the better of the team.
Thanks to Carley Johnson, Unzipped!
---
#18- Superb communicators
In my experience, people that lead effectively know how to explain what results they want, how they want them to be achieved and when. Effective leaders don't leave their team guessing about what needs to be done next. They give clear goals and deadlines and let their team worry about execution. They have empathy in communication and they're good listeners. You'll know an effective leader when they can make an entire room quiet when they start speaking. They know how to communicate well, no matter the medium – in-person, phone and video calls and emails.
Thanks to Malte Scholz, Airfocus!
---
#19- Emotional intelligence
This is 'EQ.' It teaches us that individuals possessing four core skills, including self-awareness, self-management, social awareness, and relationship management, tend to be the top performers over individuals with traditionally high IQs. If you possess emotional intelligence, then you have the ability to engage with others and develop strong relationships due to your relatability and likability. Leaders then experience job satisfaction and feel good about their job. These feelings allow them to perform well and advance in their career.
Thanks to Deborah Sweeney, MyCorporation.com!
---
#20- Several traits
Be Decisive – People need decisions from you. Be solution-oriented and expect the same out of your team when it comes to problem-solving. Recognize Your Strengths, Accept Your Weaknesses – Know what you know and what you don't know – and surround yourself with people who know more. Find & Keep the Right Talent – You are only as strong as your team. Focus on creating a company culture that fosters growth and overall happiness. Don't Take Yourself Too Seriously- Be willing to make mistakes, admit you're wrong and have fun! You'll get the most out of your work life if you enjoy the ride a bit.
Thanks to Tiffany Rafii, UpSpring PR!
---
#21- Passion, resilience and perseverance
The ability to be emotive is also crucial– go through the emotions of the ups and downs of being a leader and be able to embrace it. It took me a long time to learn this and I am definitely still learning. Whether it be a team or individual person, I try to tailor things to them in terms of communication. Having the confidence, proactivity, aggression and responsive attitude to lead through the good and bad times has been key. I like to believe the glass half full approach has saved us lately through some recessions.
Thanks to Georgette Pascale, Pascale Communications!
---
#22- Integrity
Integrity is a code of moral and ethical principles, demonstrating a sound character and honesty in the leaders. A leader can develop the necessary skills and sensitivity that incorporates the leader's whole personality in the form of words, actions, and decisions. The real leaders are transparent in their integrity and expect the same from their surroundings. A leader represents the organization and sets the tone by his actions that others follow then. Hence the performance should be with unwavering integrity, so the return to the organization and you personally will far outweigh the benefits. Know your weaknesses and accept them to correct your actions because none of the attributes defines the leader as a good leader, but integrity does. By unwavering integrity, contagious, and success both personally and professionally, will enhance considerably.
Thanks to Noah James, Native Compass!
---
#23- Having poise
No matter what industry you find yourself in, there will be days filled with chaos. Whether it's a true crisis or not, as a leader, you have to be the first one to remain level headed and calm. If you start to panic, so will your team. If you become flustered and disorganized, your team will be lost. However, being poised isn't just important to channel during a time of crisis. Whether you're walking into a big meeting with a client or being interviewed by the press, a leader must know how to act under that kind of pressure. If they are successful, one must hope that it resonates with the rest of their team.
Thanks to  Angat Saini, Accord Law!
---
#24- Goals and results-oriented
Effective leaders are results-oriented, hold themselves and others accountable, are willing to have uncomfortable conversations for the betterment of the group, and catch their people doing something good, rather than bad, and praise them. An effective leader establishes the goals and inspires the team to achieve those goals. An effective leader makes sure people are accountable to the core values of the company and the responsibilities they have. This also means that an effective leader is willing to not be everyone's friend and have uncomfortable conversations. However, an effective leader should not be trying to catch their people messing up and should be looking for things they have done well daily. Praise and encouragement are far more effective for a leader than criticism.
Thanks to Ross Albers, Albers & Associates!
---
What are the best traits for effective leaders? Tell us in the comments below. Don't forget to join our #IamCEO Community.