Just like videos, the use of podcasts is turning to be a preferred engagement tool for many entrepreneurs. It can be used to educate your audience on diverse topics and highlight news in the market. Podcasts can also be a great engagement tool with your clients and audience where you give them a platform to share their knowledge, expertise and opinions.
We asked entrepreneurs, podcasters and business owners how they use their podcasts for business.
#1- Three ways
Our company Topsheet just started using our podcasting as a way to educate and entertain top-level executives in the film industry. We break down marketing case studies for successful films, as a way of connecting with our market, and establishing our company as an expert in our industry on our podcast CineBiz.
Thanks to Caleb Pearson, Topsheet Inc.!
---
#2-Showcase businesses
I am a local digital marketer and I created a local community website to showcase businesses in the area. I conduct a 20-minute interview with the founder and ask them questions that are specific to their business and questions about trending topics in their field of expertise. I have connected with a lot of the business owners on a personal level, got to know people in the community, and most importantly we became each other's clients, which is great.
Thanks to Nadia Barmakov, Yourlocalseo.ca!
---
#3-Help more people and companies
As a born connector who has always worked in the people industry, I have always enjoyed connecting people and companies. Throughout my career, I have helped friends, clients, colleagues and community members identify ways to elevate their businesses. In an effort to help even more people and companies with this, I established A-Z Biz Link in 2017. Through my work and podcasts, I continue to listen to the needs of the business community and produce content and events that will help dynamic leaders enhance their skillsets, and teach them new tools to utilize both personally and professionally.
---
#4-Unconfuse our customers
Working in our space can be challenging because so much of what traditionally works in other sectors would likely appear uncouth coming from us. We determined early on that offering direct educational insight to anyone who needs it would be our #1 priority. One way we've achieved this is through our podcast, the Death Perception Podcast, which allows us to unconfuse our customers about the myths and mysteries of funeral services. So often providers enjoy the ambiguity of their pricing and processes, as they know their customers are in immediate need and overwhelmed emotionally. Conversely, we're aggressively transparent, which isn't common in our vertical and has proven to be really helpful for our clients and something they appreciate. Our podcast provides this transparent educational content in an easy to digest way that prospective customers can listen to after first meeting us and more often than not, they choose us.
Thanks to David A. Casper, Casper Funeral & Cremation Services!
---
#5- Market and connect
I use my podcast to market my business and connect with other notable members in my niche (hobby farming). I enjoy gleaning information from subject matter experts and sharing this knowledge with others. I am also able to connect with leaders, and this often leads to various affiliate marketing or other mutually beneficial relationships. Further, by interviewing exciting guests, I am able to gather more listeners that I can promote my website.
Thanks to Nicole Gennetta, Heritage Acres Market!
---
#6-Connect our readers with incredible experts
At Malty the Blue Tiger, we found that we were consistently having conversations with parents and educators on social media about language and literacy. Parents asked questions about reading or language milestones, and experts would chime in separately with their top tips. However, we wanted to better connect parents with the information they were looking for. I started hosting the In Plain Language podcast in 2019, in which I interview top experts on topics ranging from language milestones for kindergarteners to smart ways to teach your child another language (even if you don't know it yourself). The podcast is a fantastic way to connect our readers with incredible experts from Harvard Medical School, Dartmouth College, the American Speech-Language-Hearing Association, and more. Although our brand sells books and audiobooks, free learning resources for parents have always been at the core of our mission, and this podcast is a great way to build upon that. Having a podcast that is streamed worldwide on eight different platforms has also allowed us to reach and provide resources to new audiences globally.
Thanks to Kelsey Kloss, Malty the Blue Tiger!
---
#7- Couple of ways
I use my podcast for business in a couple of ways including interviewing my clients to showcase their expertise and interview capabilities. My podcast also provides potential clients with a great example of the quality of my podcast production. As a podcast coach and strategist, listeners are able to get to know me and vet me, therefore basically eliminating the need to have prospect calls.
Thanks to Michelle Glogovac, The MSL Collective!
Podcast: My Simplified Life
---
#8- As a content marketing and branding tool
I'm a communication and leadership trainer, and I have developed my podcast to help leaders quickly develop their skills with precise and applicable tips. I have found this to be a great content marketing and branding tool: good content builds credibility, and doing so via a podcast helps me establish a solid and trusting relationship to my audience, much more than a blog would do. Having a podcast also helps me with reach: there are less podcasts than blogs or newsletters around, so it's easier to find a space in that environment and engage potential clients.
Thanks to Edoardo Binda Zane, EBZ Coaching!
Podcast: Snippets of Leadership Podcast
---
#9- Create awareness and invite SMEs to outsource
My company, Outsource Accelerator, is the leading marketplace and advisory for business process outsourcing. It only makes sense to create and host a podcast that talks about anything related to outsourcing. In our podcast, we invite key players in the outsourcing industry to have a conversation about the sector, talk about trends, and share our thoughts regarding certain outsourcing issues. Basically the podcast's goal is to create awareness and invite SMEs to outsource, as it can definitely help their businesses especially this time. Outsourcing is a risk, and our podcast aims to guide and help people do it the right way. Our guest's stories also serve as inspiration that proves the benefits and advantages of the industry.
Thanks to Derek Gallimore, Outsource Accelerator!
---
#10- Two main reasons
I run Art Heroes podcast and a YouTube show that we release on weekly basis. There are two main reasons for running it: first and foremost, it's the centrepiece of our content building efforts. We repurpose podcast content to newsletters, smaller videos and audiograms, extract quotes from it and publish across platforms to give our audiences food for thought in their preferred formats and at their preferred locations. An important second reason for podcasting for us is networking and building a stronger community around ourselves. Through the podcast we were able to connect with truly high-profile experts. We then do our best to give them visibility and promote their projects, on our side. After a few successful podcast episodes we've started great collaborations and professional relationships.
Thanks to Maria JD, Art Heroes Academy!
Podcast:  Art Heroes Podcast
---
#11- Multiple different ways
First, I use it as a credibility booster. This wasn't my intention in the beginning, but I've learned that people take podcasts very seriously and they hold people who have a show in higher regard. So, if I'm in a situation where I want to build credibility and trust relatively quickly, I will mention my podcast. Second, I use the podcast to ask my audience for content ideas. I ask them to tell me about their challenges and where they need help. Depending on what they tell me, I may create a product to solve that issue, write a blog post, or record a podcast episode about that topic. Finally, I use the podcast to answer common questions. When I first launched my show, I created topics around some of the most popular questions I got from financial advisors. So, whenever someone asks me the same questions today, I refer them to the specific episode. This is much more helpful than a cookie-cutter text response.
Thanks to James Pollard, TheAdvisorCoach.com!
---
#12- Build a supportive community
Holy Guacamole, the podcast, is a show created for restaurants owners, chefs and teams dealing with service changes during the pandemic and beyond. Some owners have been serving throughout COVID-19. Some shuttered. Some are now re-opening. The community of restaurant people want to know and share how others are coping. My phone started ringing in late March. Owners asked the same questions, "How are other people doing this?" "How is businesses' revenue?", and "How are teams managing?" The show feels like you are sitting at a kitchen table sharing solutions, issues, questions and pivots. You'll hear chefs, owners and teams tell practical, tactical stories. The podcast is a natural extension of my business, Marthalucius dot com, a mentoring service with resources and tools. The podcast is reaching across the country. The show is about building community and exchanging ideas. Some of those listeners know they'll need my affordable skills in post-pandemic restaurant budgets.
Thanks to Martha Lucius
Podcast: Holy Guacamole!
---
#13- Grow our brand and provide content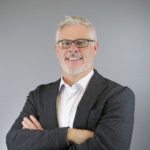 We use our Build Your Queue podcast to grow our brand and provide content for both prospects and customers. Guests share their interviews with their audiences, which are usually different than ours, so we're able to spread. We turn our podcasts into rich blog content, too, to compound our efforts. It's been helpful for bringing in new customers, PR, and increasing engagement with existing customers.
Thanks to Brian Elrod, Text Request!
---
#14- Identify as a thought leader and filter leads
Podcasting has forced me out of my comfort zone as identifying simply as a designer, and into the territory of thought leader. There are so many blogs on design (and literally every other topic in the world). If you want to build a tribe, you have to stand for something. Podcasting has helped me hone my business pillars and find my voice, week on week. Because of this, podcasting helps me attract my ideal clientele – and repel leads that aren't a good fit: by the time a client books on a consult with me, they know what they're in for, because they've probably listened to at least seven episodes of my pod, and they know that we're going to be chatting about some personal stuff that goes beyond the surface topic of interior design, whether that's in a weekly episode, or in our work together. So, in that way, podcasting acts a filter for leads.
Thanks to Bethany Wrede Peterson, Atelier Wrede!
Podcast: ARRIVED
---
#15- Few ways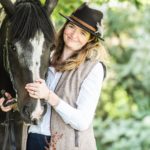 I use my podcast- the Small & Supercharged Podcast- in a few ways. I use it to reach my audience in a different way, whether these are customers, potential customers, or followers on social media and beyond who I can assist with my advice. It has also helped me to establish myself as an authority in my field, because I'm sharing what I know each week, and people are kind enough to share to rave about it too! In addition, I use my podcast to help share some of the amazing people I work with and incredible people I have learnt from with my podcast listeners. The combination is a really good one for me and my business, and this combination has allowed me to attract a wide amount of work from people who have been able to get to know, like and trust me through the podcast.
Thanks to Rhea Freeman
---
#16- Build on our content marketing
Our podcast is an important part of our content marketing mix. We use our podcast (Solving for B°) as a more engaging medium to share our thought-leadership content. Each episode tackles different topics that are relevant to our audience, and ideally something that relates to a topic that is in the news. We are a branding firm so all of our content tends to address the way different events or situations might impact a brand. This strategy builds authority for our team members and showcases our thinking to clients and prospects. Tactically, we transcribe the podcast and create an article on our website with that transcription. This allows the content even more opportunity to be shared and hopefully to rank in SERPs, thus amplifying our brand's visibility.
Thanks to Chris Wilks, BrandExtract!
---
#17-Creditbility and build relationships
Originally, I created my podcast, Accelerate Your Business Growth to provide as much information about business topics as possible to as many professionals as I could. That has remained a goal my podcast is meeting. In addition, my podcast has increased my credibility and allowed me to build relationships with business experts around the world. It has led to client work and revenue from sponsorships.
Thanks to Diane Helbig, Helbig Enterprises!
---
How do you use your podcast for your business? Tell us in the comments below. Don't forget to join our
#IamCEO Community
.