Just like videos, the use of podcasts is turning to be a preferred engagement tool for many entrepreneurs. It can be used to educate your audience on diverse topics and highlight news in the market. Podcasts can also be a great engagement tool with your clients and audience where you give them a platform to share their knowledge, expertise and opinions.
We asked entrepreneurs, podcasters and business owners how they use their podcasts for business.
#1- Tell stories
I started the podcast at the beginning of 2016 with Forbes 30U30. I pitched them on my idea to tell stories of millennials following non-traditional paths and partnered with them to do 5 episodes and blogs each month telling stories of people from all over the world. I would have never imagined it would have reached millions of people in over 75-different countries. I feature guests who are doing life on their own terms no matter what that looks like. The interview is more like a conversation where we look at who the human is behind the accolades so that each one of us can have more permission, per-my-mission in ourselves to go for it in whatever form
going for it might mean.
Thanks to Jules Schroeder
---
#2- Communication with our clients
The idea of a podcast was always something I had thought about prior to coronavirus, but thankfully the pandemic allowed me to actually put those thoughts into actions. Through our podcast, we are experiencing better communication and engagement with our clients. Our podcast acts as the arms of our company and allows us to reach out to our clients without seeming pushy or overbearing. It also gives our brand a more approachable feel which has allowed us to bring in clients we would not have normally reached through sales calls or social media marketing.
Thanks to Mick McKeown, Pennovia!
---
#3- Explore marketing
Podcast for Closers, sponsored by Anvil and my co-hosts company, provides us a way to explore marketing, sales and their collective impact on human behavior. We've also used the podcast as a platform to highlight our SME partners and it's worked relatively well thus far. I should also note that we recently helped build a content and marketing strategy for the Craving The Future podcast, which resulted in the host landing a global hotel client within months after launch:
Thanks to Kent Lewis, Anvil!
---
#4- Stay competitive
We started the company in Peru in 2016 in a very competitive space. Machu Picchu is one of the most popular travel destinations in the world, therefore there are many players in the space. We had to find a way to get above the noise. Therefore we started the Peru Travel Podcast. We went from being nobodies with zero sales in the first year of business when we didn't have a podcast to tripling our sales each year after starting the podcast. It has given us an advantage that customers develop more an emotional connection to the company and develop trust much quicker, as they can actually hear us rather than an unemotional website or blog.
Thanks to Kevin Groh, cachilife!
---
#5- Build top of the funnel
Podcasts are a great way to build top of the funnel, i.e. reach to potential customers. So, we basically interview-cum-talk to Doctors who have a big social presence and they share their advice to help Doctors who are trying to build a social presence.
Thanks to Deepanshu Garg, Adshade!
---
#6- Build cross-industry network connections
Like guest posting, you can also use podcasts to feature guest speakers who share their thoughts and experiences with your audience. Inviting guest speakers to your podcast is one of the best ways to provide your audience with different opinions and ideas on a certain topic. 
Thanks to Simonas Steponaitis, Hosting Wiki!
---
#7- Encourage my current social media followers and clients
I use my podcast to encourage my current social media followers and clients to have better marriages. It also is used for potential new clients to hear my style to decide if they'd like to work with me or not.
Thanks to Dr. Wyatt Fisher
---
#8- Better inform our people
We are using podcasts for several reasons, including providing information about our company and our product and services, sharing information about new podcasts, or sharing general information related to the industry. While incorporating podcasts in our marketing plans, we have significantly benefited out of it. The podcast has enabled us to share our expertise with enthusiasm, which adds authority to the information. Since we know people trust the company that knows well about its industry, and that is the reason we use podcasts to build the trust of people on us. Listening is more effective than just reading information. When people listen to our podcasts, it creates a strong connection between us and our audience. In order to maintain the relationship, we make sure that we are consistent in airing our podcasts that help develop our company's brand to make people's first choice.
Thanks to Heloise Blaure, Home kitchen land!
---
#9- Connect with my target audience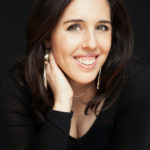 The hyper-visual beauty industry is insanely popular on YouTube and social media however, relevant topics in the beauty industry don't get much attention and my podcast seeks to bridge this gap and give those who consume audio content, the ability to do just that.
Thanks to Natalie Setareh
---
#10- Four ways
My podcast, "The Accidental Entrepreneur," is a forum for clients, colleagues and other connections to share ideas, discuss successes, failures, and opportunities. I use it to drive content and create thought leadership in the entrepreneurial space while connecting with potential new clients and growing my own network and centers of influence.
Thanks to Mitchell C. Beinhaker, Beinhaker Law!
---
#11- A positioning tool
Our podcast, Business Way Outside the Box is a positioning tool. As a PR firm, we really LOVE clients that have really off-beat business models but just don't know how to get their arms around the messaging and who to target. Our podcast features other off-beat guest companies like New England Burial at Sea; Wave Productivity and The Mudroom. The podcast reinforces our positioning to primary referral sources such as clients, networking partners and niche trade association leaders. We remain top of mind for oddball business promotion.
Thanks to Steve Dubin, PR Works!
---
#12- Offer free high-value content
At The Life Coach School, we've used our podcast to grow our company from $300,000 in 2016 to over $25 million in 2019. We use our podcast to draw in new customers by offering free high-value content and then use the podcast to warm cold leads over time. We've found this to be extremely successful as a podcast allows you to show your expertise and build trust in your brand.
Thanks to Felicia Broccolo, The Life Coach School!
---
#13- Fun way to virtually tour a place
Even if you are unable to get out and take one of our tours, you can still experience a location through our podcast. UCPlaces is a tour guide app, that replicates the tour guide experience. Solo travelers (or families) can pop in a pair of earbuds, or listen through car speakers, and hear their favorite tour guide leading them through pre-recorded, GPS-led points of interest on walking, hiking, driving tours and cycling. It's perfect for social distancing. These tours aren't virtual – these are actual touring experiences!
Thanks to  Uri Sperling, UCPlaces!
---
How do you use your podcast for business? Tell us in the comments below. Don't forget to join our #IamCEO Community.