The Blogosphere is here and it is not going anywhere. It's not just for people talking about what they're eating for lunch or their next celebrity crush. Blogging is big business for entrepreneurs and business owners. CEO Blog Nation recently launched a blogging community and we regularly blog for entrepreneurs and business owners and there are numerous reasons to blog. Rescue a CEO asked some businesses how they use blogging to help their business.
#1- Build trust with potential clients
Blogging is a great way to showcase exactly how knowledgeable you are about your industry, and it helps to establish you as an authority. If visitors see how genuinely helpful your information is, they will trust you more. If you can build up enough trust, a user might decide to visit your site directly for information, instead of turning to Google for answers. You can also turn these types of users into brand ambassadors. If someone continually comes to you for information, they now see you as an authority and will send other people to your site for information as well.
Thanks to Tonya Davis, Utah SEO Companies!
---
#2- Shameless self-promotion
As a newly minted first time entrepreneur, I've been working in PR for almost 20 years and pride myself on the results that I deliver to clients consistently. I look at my company blog as an extension of my voice. As for the content that I can share, I look at the earned media placements and some guest articles published on-trade outlets. I create a write-up and then make sure to share the blog post link within my social network to drive traffic back to my website.
Thanks to John McCartney, Jmac PR!
---
#3- Market my business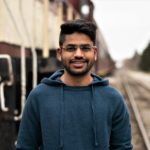 My end goal is to convert my blog visitors into paying customers. So here's how I do it. I publish helpful, informative articles on my blog to attract readers who are interested in blogging tips, Pinterest tips and email marketing tips. I then offer them an irresistible freebie to make them subscribe to my email list. Once they are on my email list, I send them emails promoting my own digital products and affiliate products. That converts like crazy! So, I only use my blog to build a connection with my audience and get them on my email list. I make money once they join my email list by offering them paid products and affiliate products.
Thanks to Mithil Moradiya, Thatinternetentrepreneur!
---
#4- Drive traffic to my website
I offer breastfeeding support wholly online in the form of classes and virtual consultations. My blog is full of breastfeeding topics that moms need help with. Their Google search brings them to my website where they discover the opportunity to work with me one-on-one or take my classes. Additionally, I have an online support group where I use my blog posts all the time. When moms have questions, I direct them to a detailed post I've written. This way, they have a good foundation of knowledge to overcome their breastfeeding struggles.
Thanks to Kealy Hawk, Little Bear Care!
---
#5- Show my expertise
I use the blog to promote the tutoring services I am offering to the public. By creating in-depth reviews of various academic tests, I am able to showcase my knowledge and expertise on how to easily ace them. The posts and articles help me to impress my prospects and pull them closer to avail my service.
Thanks to Aaron Simmons, TestPrepGenie!
---
#6- Search our competitors' keywords
We look at what keywords our competitors are ranking for and we are not. We then check our site for mentions of that keyword. If we find that it's sparse or worse – non-existent, then we will create a long-form article not only focusing on that keyword, but the topic in general. If we have a blog already covering that keyword, then we will either revisit that blog, update the information and build internal and external links to it. We sometimes repurpose the article and have an infographic explaining it or creating an explainer video. Having clusters of content around that keyword allows us to start ranking in a short period of time.
Thanks to David Baddeley, ScottishTrustDeed!
---
#7- Listen and invest in the wellbeing of our users
When we notice a certain issue is affecting men or making them feel less connected – we investigate, discover and bring back what we can to them. It's a wonderful way to connect with experts and conscious influencers to deliver brand awareness and impact men worldwide.
Thanks to Addison Brasil, tethr for men!
---
#8- Create high-quality content
Our blogging tip is to focus on creating high-quality content that are useful for your users, instead of focusing on keywords or how to get ranked through SEO. Creating relevant and useful content that takes time, a lot of research, and some unique information (not just a summary of other blogs). Continue to update and improve your blogs. You will not get ranked quickly, but if your content is useful and relevant, it will be linked by other users and eventually make it up the Google ranking.
Thanks to Kim Chan, DocPro!
---
#9- Two ways
Colorescience is an all mineral, all-natural skincare company that protects your skin from sunlight, pollution, and free radicals. The main focus of our blog is to teach people about the harmful effects these elements can have on your skin and why we created our products. We also use our blog as a main source to answer any question people may have about what is in our products and why they are the best for sun defense. There is a section on our site called 'Sun Science' where you can learn more!
Thanks to Sanem Ahearn, Colorescience!
---
#10- Share thought leadership
If you want to be viewed as a respected voice in your field, you must prove that you know what you are talking about. Business leaders and owners often turn to the internet to find solutions, and providing great thought leadership is important not only for social proof but for SEO as well. Secondly, in order for people to come to your website–they need a reason! A well-written, updated blog provides a reason to get people to click from my LinkedIn profile or business Facebook page onto my website. Lastly, I use my blog to re-publish and share the articles I write for Forbes.
Thanks to Christina Hager, Ovations Digital!
---
#11- Incorporates videos
Our company is a family-owned jewelry business, that incorporates videos with our blog content. Some times this content is used on our website, sometimes on social media, and other times just for our email campaigns. We saw the power of video for the first time when a blog post with a video was picked up from a person on Reddit. It made it to the homepage and now has over 4,500,000 views. It continues to bring us traffic, revenue and links, all because of one video. We have never seen this with just normal blog content, which is why whenever we put important pieces of content together in our blog, video is always included.
Thanks to Jeff Moriarty, Moriarty's Gem Art!
---
#12- Build brand awareness and strengthen online presence
Every business needs a blog because a blog that is consistently updated with quality content can be a powerful and effective marketing strategy. Blogs provide value to consumers. That is why, compared to other marketing strategies, consumers find blogs more interesting and pay blogs more attention. We, in the company, use blogging to share useful content, such as sleeping advice and product reviews, to consumers. And, through sharing useful content to consumers, we were able to attract more attention to our brand and drive more traffic to our website.
Thanks to Chris Norris, SleepStandards!
---
#13- Gain new leads
Blog posts are at the core of my content strategy. I produce high value articles ranging from 800 to 1600 words, explaining some key concepts around my topics (textiles and creativity), and share them directly or by repurposing on Pinterest, Facebook, and Instagram. I think this way of working helps me be the most productive around content creation any blog post is shared on several platforms/social media, which create immediate exposure, and SEO magic (on Google and Pinterest) is working as well in the long term.
Thanks to Floriane Schmitt
---
#14- Three ways
One is to show & tell what our business does: We use blogging as an ongoing portfolio of our past work. Through our blogs, we show potential clients what kinds of results they can expect. We try to add interesting content and images to our blog which makes an interesting portfolio and drives our customers. The second is to attract new customers by observing that consistent and frequent blogging has helped us attract the most attention which has translated into new customers and lastly is to build a network within our niche.
Thanks to Michael Dadashi, Heart Water!
---
#15- Create opportunities for others
Apart from boosting SEO and educating visitors, a blog is a great tool that creates opportunities for others to spread the content further. People who read your articles might as well send it to their friends and family or just make a repost to their social media platform. It can drive viral traffic and result in growing your brand awareness. This is the easiest way to get free marketing without spending extra on advertising. The only thing left to do is generate high-quality and relevant content that resonates with your target audience and encourages them to share it with others.
Thanks to Maria Saigatova, Blast Sourcing!
---
#16- Acts as a gap between the core pages on our site and the market
We use it to curate content to fill in the keywords gaps—mostly in the form of how-to articles, covering productivity and digital document management. Our blog has grown to have over 2 million unique visitors every month in the past two years or so. We have localized it in three other languages, and the next step, along with content creation, is heavier localization for different markets.
Thanks to Hung Nguyen, Smallpdf!
---
#17- Learning center
Our blog is a learning center for entrepreneurs and small business owners. We have four tabs that open the page including the business community, growing a business, marketing, and starting a business. The latter three tabs are pretty self-explanatory while the business community is used to share commentary from small business owners on topics ranging from COVID-19 business pivots to leadership lessons. Our blog's goal is to educate anyone interested in entrepreneurship with articles and content and to help answer any questions they may have about getting started with a small business.
Thanks to Deborah Sweeney, MyCorporation!
---
#18- Provide value
I use my blog to provide value, plain and simple. I own a digital marketing firm, and the purpose of having a blog is to share valuable information to both my followers and potential clients. I am often asked for advice from young entrepreneurs on all things business and will point them in the direction of specific posts on my blog to find answers. Before having a blog on my business' website, I ran a successful food blog for many years. The number one thing I learned is that people want posts that are a healthy balance of education and entertainment. Because of this, I always write my blog posts in a matter that will teach someone but also captivate them into reading more.
Thanks to Christina Orso
---
#19- Strategic SEO play
We're Zapier consultants and we want to get in front of people searching for answers to questions they have about using the tool. We've done detailed analysis using tools like Ahrefs to find the most popular queries people are Googling and crafted content to match – aiming to make it even more detailed and usable than content on the Zapier website itself.
Thanks to Andrew Davison, Luhhu Ltd!
---
#20- Occasionally provide personal insights
The aim is to help readers will connect with me as an individual and not just a brand, increasing the know, like, and trust factor for my business before I ever have a one-on-one conversation. By creating quality content that is useful to my target marketing and individualized to my brand voice, there is a level of familiarity between me and a business owner from the very first consult through each month of service I can provide
Thanks to Maria Grace, Maria Grace LLC!
---
#21- Entertain our audience
Our blog allows us to provide a more in-depth look at the work we do, the benefits of the work we provide, and some insider tips for business improvements our readers can implement on their own. It also provides us with a platform to keep our clients in the know about and industry news or company updates, such as a blog post letting them know how our team is adjusting to working remotely in response to COVID-19. We also like to utilize our blog to humanize our agency, whether that be through interviews with unique business professionals or fun company culture articles highlighting our staff.
Thanks to Adam Binder, Creative Click Media!
---
#22- It's my backbone
The blog was originally developed to share my story as a woman in STEM, but it has now grown to house stories of so many other women in STEM. While our brand focuses on the sale of memberships, online courses and coaching to advance women in STEM, the reason I started the blog is to help other women in STEM understand that they are not struggling alone. Whenever I start strategic planning for a new service, I immediately go back to the blog and why I started it. It is our best tool to keep us grounded in our mission.
Thanks to Rachel LaVoie, The Limit DNE!
---
#23- As a resource for the women business owners
The content that is curated on the blog includes articles such as 50+ resources for funding women entrepreneurs and three common legal mistakes and how to avoid them, as well as mindfulness features such as coping with entrepreneur depression and 7 ways to relieve entrepreneur stress. The main goal of the Art of Preneur community and blog are to provide women-owned businesses and their founders the community and resources they need to achieve success.
Thanks to Mignon A. Gould, Art of Preneur!
---
#24- Genuinely help dog owners
Our blog is an integral part of our business: not only does it provide useful information about our products that prospective customers may be looking for, but our blogs also aim to genuinely help dog owners throughout the various stages of dog ownership. We find that if we write a blog about how to manage a new puppy, for example, they may be curious about our Starter Kits and end up making a purchase. Of course, there is the factor of SEO, which is a huge priority to us.
Thanks to Clint Howitz, dogIDs!
---
#25- Take the conversation to social media
Regardless of which platforms you choose, this is an excellent place to keep the conversation going. Rather than just sharing the post for exposure, be sure to ask a question to instigate the conversation. For example, if your post is about productivity hacks, ask if anyone knows a few great tips that weren't included in the post. And as with your blog, always like, follow back and comment.
Thanks to Andrea Loubier, Mailbird!
---
How do you use your blog of your business? Tell us in the comments below. Don't forget to join our #IamCEO Community.