Advice
E-Commerce Success: Pro And Cons Of Cloud Computing In Emerging Business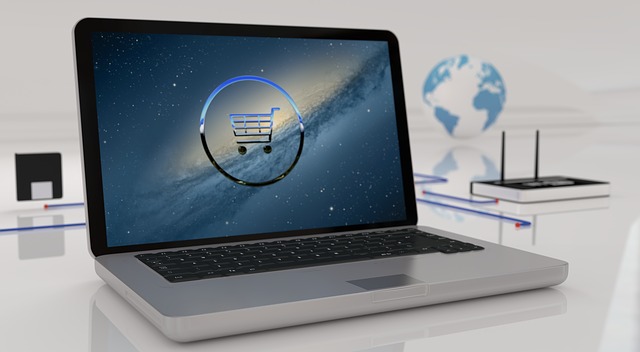 Cloud computing is the technological advancement that has completely changed the business dynamics. This technology has been considered as the mainstream module for businesses of all sizes and categories.
Cloud computing generates an astonishing $313 billion in revenue in 2020, according to Statista.
The rapid adoption of cloud computing allows businesses to respond to rapidly changing needs by becoming better in terms of IT innovation.
As many of the world's companies adopt newer business operation strategies, cloud computing can be the best if you are preparing to work remotely.
Pros of Cloud Computing For e-Commerce Businesses
There are different types of cloud services today, such as public, private, and hybrid. Whatever your business is, cloud computing can be of great use in uncountable ways.
Some of the advantages are;
 a.  Provide Low-Costs For Startups
Businesses of small and medium sizes can benefit greatly from cloud computing. The advantage that tops the list is cost-effectiveness. If you are a startup, your primary goal would be to save as much money as possible and get the maximum output.
Well, that is what cloud computing offers. Small businesses don't need to have an in-house team that manages the data storage and uses other resources such as hardware, electricity, space. You don't need to purchase any local servers that can take away a massive chunk of profits of the business.
Other maintenance costs can also be saved. This state-of-the-art technology can save you thousands of dollars for your business.
 b.  Offer Reliability For Long-Term Success
As mentioned above, small and medium-sized companies can't afford to hire a full IT expert team. Their budget doesn't allow them to expand their team, and with the limited IT experts, meeting the business goals isn't possible.
So, taking a cloud computing services package according to the needs will ease the burden. These service providers have all state-of-the-art equipment and experts that can give 100% reliability to you.
 c.  More Accessible & Simple To Manage
Cloud computing gives you massive accessibility as you can access your cloud storage and data from anywhere in the world. If you are planning on influencing globally, then cloud computing is your answer.
It also simplifies IT management within the organization. With outsourcing your storage capacity, you can focus on the in-house departments, and there will be less to no stress of managing the servers, and the in-house teams' agility can be boosted.
 d.  Data Recovery & Data Centralization
Data recovery is quite in hands when opting for cloud services. Making a backup of different devices has become easier and quicker. Unfortunately, if a hard drive crashes, you can be at ease that your data wouldn't get lost.
When all the data has been centralized, the data access is shifted automatically to all the centers. It gives the benefit of centralization to all the users.
 e.  Offer Unlimited Storage Plans
The valuable investments that you make on buying hardware, storage devices and office infrastructure for IT experts can easily be saved with a wise decision to go for cloud computing.
There are tons of cloud service providers who offer different storage plans according to your requirements.
For instance, if you are a startup and in the beginning, you take plan A which offers limited features but suits your requirements can easily be expanded when your business grows. But if you invested in-house, then making alterations means investing more. So the choice is yours!
Cons of Cloud Computing For e-Commerce Businesses
There are some cons of cloud computing for businesses too, these are;
 a.  Security Concerns
It is no doubt that your data is secure with your cloud service provider. But as they are the third party, trusting them with all the valuable data isn't smart. However, for ensuring complete security, assistance from an IT company, and proper monitoring is mandatory.
If you lack or neglect this point, your data becomes vulnerable to hackers and exposed to threats.
 b.  Low Bandwidth & Compromised Quality
Before you choose a plan, educate yourself on bandwidth allowance. If you select the cheap package and your usage is more than it will be a problem. Sometimes it also happens as companies don't realize that their bandwidth usage is completed, and they have used extra, and for that, they need to pay more which increases the overall cost.
 c.   Lower Flexibility
I have also seen that many cloud service providers have inflexible contracts. Flexibility issues cause problems for startups because of the sudden boom in business, and it is quite difficult for small startups to change the contract until its completion.
Conduct research and go through the contract thoroughly before accepting it. You can ask for changes and make amends in the beginning.
d.     Fragility To Attacks
Another con of having all the data on cloud storage is that it is vulnerable to attacks despite the providers' securities.
Cracking and misusing the data isn't a big deal for hackers. So keeping all the sensitive information on the cloud storage is a potential threat.
 e.  Data Management & Compliance May Vary
The structures of cloud service providers are rigid, and managing your data can be a problem. The existing storage-management system of your company may not always go well with the service providers' storage plan.
The regulations of different industries may not work correctly with the public cloud. When considering this option, you have to be very careful and watch your industry trends.
Conclusion
Despite the pros and cons of cloud computing, it has become a must-have part of businesses today – especially the small and medium-sized businesses.
The advantages are countless that we cannot think of having a business without cloud computing services. The minimal costs, data security, easy accessibility, and better decision making are the things that give the weight to the thought of having cloud services for your business.
Author Bio
Samantha Kaylee currently work as the Head of Digital Marketing Team at Dissertation Assistance, the perfect place for getting professional write-ups on different niches. She has gained a reputed name in the digital marketing industry with her blogs. She loves to share her views on latest technologies like cloud computing.