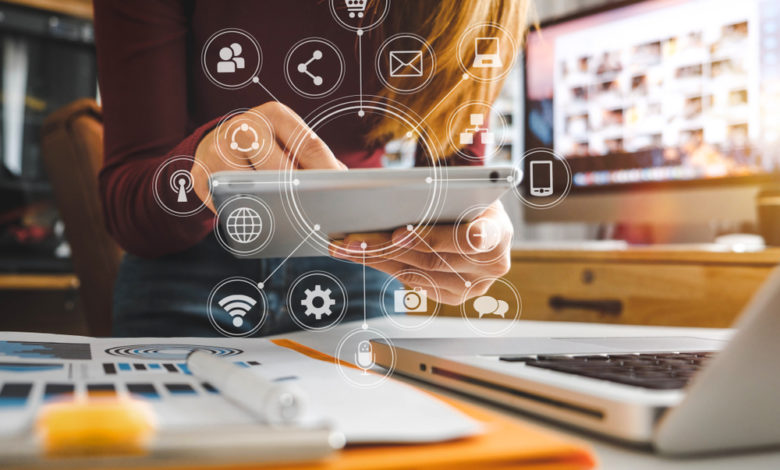 2020 has not spared us any surprises so far. From ripping wildfires and navigating life in the midst of a pandemic to scrolling infinitely through dance tutorials and comedy bits on Tik Tok, this year (and likely the next) will definitely be something to remember.
If you're itching for a little bit of certainty, we have your marketing trends covered. In this post, we're taking a look at 7 marketing tactics likely to continue through or take off in 2020-2021.
1. SEO
SEO, also known as Search Engine Optimization has been an important marketing tactic for a while now, but like all things in digital marketing, the landscape has changed. Instead of aiming for "Position No. 1" on the SERP, SEO experts are now directing clients to shoot for "Position Zero."
What's position zero, you ask? It's that eye-catching snippet of information that magically — and immediately — answers your Google query. Featured snippets (aka answer boxes) come in many different forms, including:
Paragraphs
Numbered lists
Bulleted lists
Tables and charts
YouTube videos
SEO is all about tailoring your website's content to appeal to Google's algorithm and, ideally, improve your SERP rankings as a result. By leveraging target keywords, polishing up site functionality, and enlisting other SEO secrets, you could see your rankings skyrocket in the coming months.
Check out these resources to learn more about SEO:
Moz
SEMRush
Search Engine Land
Wordstream
2. Video content
From Tik Tok to Twitch and YouTube, video marketing isn't going anywhere in the near future. Video at its core is easy to relate to, simple to consume and gives much more context than an image or even copy can provide. What's more, recent lifestyle shifts due to the global pandemic have made video an even more important tool for marketing, creative collaboration, and work environments.
Here are some things to keep in mind if you plan to explore video marketing this year:
Invest in professional video accessories (like lighting tools), but make sure it doesn't look overly produced — viewers like authenticity.
Don't skip out on opportunities to "Go Live." Live videos invite viewers onto the scene and often get higher engagement than recorded clips.
Consider collaborations. One of the coolest evolutions of video content is the ability creators have to collaborate with others. Try to connect with influencers, market leaders, celebs, and anyone that resonates with your audience.
3. Chatbots
While chatbots aren't the newest form of technology in the digital marketing sphere, they're continuing to improve and prove to be more and more ubiquitous every day. These days, customer service matters more than ever and customers expect virtually instant connection when it comes to getting their questions and concerns answered.
What this means for your business and clients: avoid any customer service mishaps or flops by equipping your site with an intelligent chatbot.
In the example above, this chatbot is conveniently located in the corner of the homepage and can easily be expanded, ready to answer customer questions or direct them to where they need to go.
4. Marketing automation
2020 and (COMING SOON 2021) are all about working smarter, not harder. That said, you can expect marketing automation to continue on for several years to come. If you haven't hopped onto the automation bandwagon yet, here's the gist of what you're missing out on.
According to Hubspot, one of the leading platforms in the field, marketing automation is when marketers leverage software programs to make their campaigns run automatically. The technology uses various triggers, workflows, and pathways to roll out social media campaigns, email marketing blasts, and other content-based marketing and sales tactics.
If you're looking to save time and optimize your efficiency in 2020-2021 (who isn't?), you might want to give this growing trend a go.
5. Content marketing
Attend any digital marketing seminar, webinar, or workshop, and you're more than likely going to hear about this running theme: "Content is King." From video and visual to blog and influencer posts, it's not a secret that content marketing is ruling the marketing map at the moment — have you hopped on the bandwagon yet?
If you're planning to launch your content marketing efforts in the near future but aren't sure where to start, check out this example for some inspiration.
This supplement company does a great job of connecting their product with their blog content. By focusing on topics that their target audience would already be interested in, they're able to capture their attention while also promoting their products — it's a win-win!
6. Shoppable social posts
If you've spent any time on social media lately, you've probably noticed how easy it's become to buy products while you scroll through your feed, and it's not by accident! Instagram recently rolled out shoppable posts which allow you to tag/view products on an image or video and connect to the marketplace to purchase. If you're selling lifestyle, fashion, or wellness products, shoppable posts are definitely worth exploring, especially if you're partnering up with social media influencers.
7. Augmented reality
For many consumers, augmented reality (AR) sounds like some sort of technology they'd encounter in the next 5-10 years, not so much something they're using on a daily basis in 2020. However, AR is poised to continue to take off over the next few years, especially in a post-pandemic world. One example of AR's application right now is how furniture brands like IKEA and Target are using AR tech to help customers visualize how a product would fit into their home, eliminating the need for in-store measurements or styling surprises when they bring a new piece back home.
Other common examples of augmented reality (AR) tech include:
Pokemon Go
Disney Coloring Book
L'Oreal makeup app
Weather Channel studio effects
Wrapping up
Marketing, as well as the current state of the world, seem to be ever-changing, but with these tips, you're sure to be on the cutting edge. From shoppable social media posts and smart chatbots to augmented reality, there's always something new to learn about in the digital marketing sphere.
Have you used any of these up-and-coming tactics? What was your experience? Let us know in the comment section below!
Author bio
Samantha Rupp holds a Bachelor of Science in Business Administration and is the managing editor for 365businesstips.com. She lives in San Diego, California and enjoys spending time on the beach, reading up on current industry trends, and traveling.