There comes that time when you have to grow your business to be bigger and better. What signs should you watch out for? Each business is unique and there may not be a secret formula to know when to up level. It can be through goal setting to push their limits and continuous improvement as they compete against themselves (or with others). There are various ways one can uplevel their business.
Here's what entrepreneurs have to say about the right time to uplevel a business.
#1- Get help when you need it
You're an entrepreneur, so give yourself time by hiring talented people to do something that you're not excited about. It's a time suck and brain drain to struggle to file invoices, keep cash flow reports, and ensure staff are paid. By recruiting someone to manage the accounts, taking the leverage back. This will free you to do the job only you can do, which will step up the business.
Thanks to Jason Wong, DoeLashes!
---
#2- Two ways
As a business owner, the ability to deal with ambiguity and to synthesize an educated decision is an absolute must. There is no playbook for success when starting your own company and therefore you are often in a position where you have limited information and you need to make a decision. You can spend time gathering more intel, punt on the decision, or make a decision with the information you have. Another important key trait would be the successful art of delegation. I like to describe what the problem is and what the end result looks like and allow other team members to share in the solution. Oftentimes, business owners push their solutions onto their employees and get upset when they seemingly have to do everything.
Thanks to Brian Lim, iHeartRaves & INTO THE AM!
---
#3- 3 Things
Time, Capital, and something that's working. In other words, you need to have enough time available to focus on strategizing and figuring out the best way to expand. You need to have at least a little bit of money available to invest in the goods or services you may need for expansion. And you need to have validated that your most fundamental business model is working. Once you have those three things, you should be able to level up.
Thanks to Ben Tanner, Strummingly!
---
#4- Clarity about what you do and who you serve
The right time to level up your business is when you are abundantly clear about what you do, who you serve, and the transformation your service or product provides. When you can easily rattle off those details you are ready to get in front of more eyes and start thinking about scaling your business to the next level. This will ensure that you are able to convey to any collaborators or vendors your exact vision for what you are trying to create and help you avoid wasting time going in the wrong direction or failing to nail your brand message as you increase your reach.
Thanks to Amy Lee Westervelt, Gratitude and Glamour!
---
#5- When demand consistently exceeds supply
This should not be a one-off incident, but an ongoing problem. When buyers from all parts of the city begin to come to the confectionery, they will place pre-orders, and there will be no physical ability to satisfy everyone's needs, then you need to seriously think about scaling. For effective work, it is optimal to monitor the prerequisites for the need for scaling and make decisions on expansion in time, so as not to lose customers during the period when there is restructuring for new opportunities.
Thanks to DenSchlicker, The Fashiongton Post!
---
#6- Answering 2 key questions
Ask yourself two important questions: Am I ready to grow? Do I have the resources and plan in place to make it happen? These may be yes or no questions, but they require a lot of thinking and mulling over. And if you can answer them with a definite yes, then you may just be ready to take your business to the next level.
Thanks to Ben Walker, Transcription Outsourcing!
---
#7- Have good traction on social media
You'll know it's time to level up your business when many people are already patronizing your brand and you are getting good traction on social media. Nowadays, social media can play a huge role in determining whether you should start to upgrade your business because with almost 3 billion users, your presence in social media can easily equate to how many people are checking your business out, how many are actually going onsite, and how many are planning to give your products or services a try.
Thanks to Lewis Keegan, SkillScouter!
---
#8- When work is overwhelming
If you are working in a small team and have so many clients that you feel like work is overwhelming you, start thinking expansion. Think of outsourcing, hiring someone, or go for freelancers. As soon as you feel like the current work situation is too much for you, and your business starts to slack off, start prepping for an upgrade because sooner or later you're going to need it. Get ready for taking a more managing role, because you're going to have people doing the work. Someone will have to take command and oversee them. You're going to need to get out of your comfort zone and aim for goals that may seem scary to you but are real.
Thanks to Mike Sadowski, Brand24!
---
#9- In case you have established your former goals
It's critical for entrepreneurs to review their business plans before they decide to level up their businesses. Your business plan works as a blueprint for the company that helps guide you through each stage of starting and managing the business. Look at some of the goals and milestones you initially established for your business. Have you met all or most of these goals? If you answered yes, you may be able to develop a new course of action that allows you to set and reach bigger goals that level up the business. If you're not there yet, that's okay too. Use this time to review your existing goals and work out a plan for how you may be able to reach each one.
Thanks to Deborah Sweeney, MyCorporation!
---
#10- By conducting an audit in 3 key areas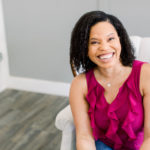 There are 3 areas you need to conduct an audit on before deciding to level up your business and those are; your systems/processes, the services you offer, and your current team. You need to make sure all three of these areas are rock solid before anything else.
Thanks to Tasha Booth, Launch Guild!
---
#11- Scared and there is uncertainty for the future
That pit in your stomach is telling you something. If you have ever wondered when the right time is to level-up your business, it's when you feel scared and you have a pit in your stomach. When there is something you're considering, you have to be able to trust your intuition and understand fully that moving forward is uncomfortable. But when you move forward, and this is true with any part of your life, there is growth. So from the perspective of a business owner, you know it's time to level-up when you are scared and there is uncertainty for the future. That's when you know you are ready!
Thanks to Natalie Puglisi
---
#12- Continuous growth mindset
The pillar for success lies with the ability to be self-aware and approach each day with a continuous growth mindset. This aligns with Lee's emphasis on developing leadership programs with emotional intelligence content— a concept still making its way into many of the boardrooms across North America. Being able to handle yourself and others mean you are going to be able to build a mutually satisfying relationship with all your stakeholders and at all levels of the organization, Lee explains, When those around you feel supported as well as challenged to be their best, that's when you get great work done
Thanks to Rachelle Lee, Einblau & Associates!
---
#13- Growth in revenue or sales
I personally would prefer to wait until I get better leads. Sales or revenue growth may be affected by a lot of short-term factors, but when you start generating better leads, it indicates that you are on the track to long-term growth. Of course, if you are planning to level up, you must have adequate staff on the stand by to handle your growth
Thanks to Avinash Chandra, BrandLoom!
---
#14- Market/competition changes
Your customers expect/demand more or you see an opportunity to step it up a notch. Chances are if you have an idea and feel it is time to shake things up or it has been a while since you did anything new it is time to at least explore through market research to see if the timing is right. Ask your target audience for feedback. Let the data guide you. Test, listen and learn for best results.
Thanks to Paige Arnof-Fenn, Mavens & Moguls!
---
#15- When you start to get drown in mundane work
For me, the right moment to level up my business is when I, the founder, could not take more than I can chew. As the business grows, I find myself spreading too thin getting involved in mundane admin tasks. That's the perfect sign for me to document all the tasks I have done and delegate to either freelancer or hired employees. It requires a shift in mindset to let go of my desire to keep the task in perfection (by doing myself) and accepts the fact that I should be doing more high-level tasks of steering the direction of the company. A true level up game plan just emerges.
Thanks to Jill Sandy, Constant Delights!
---
What's the right time to level up a business? Tell us in the comments below. Don't forget to join our #IamCEO Community