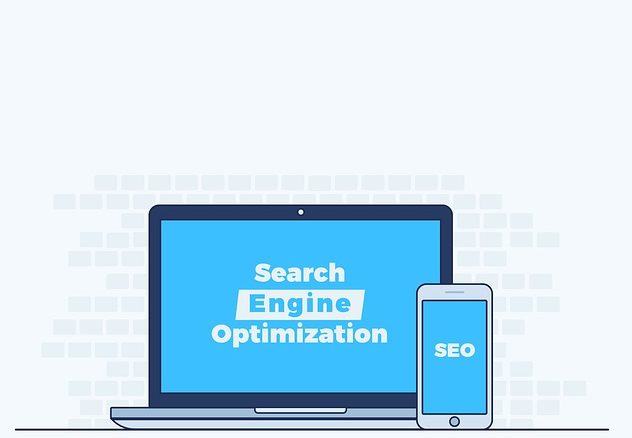 The non-profit organisation always focuses on doing more with fewer funds. This is where SEO marketing can help you in adding a vibrant boost to your mission. You are not a profit-making organization, and you work with tight resources, but you can still value from the right kind of SEO marketing in action. SEO is the key component that can generate traffic and funds by promoting your non-profit's mission.
You need public support to run your organisation successfully, and the highest valued customers for both non-profit organisation and profitmaking organisations are repeat customers. The repeat donors are not just valuable; they are essential.
Although you direct your activities for the betterment of the community rather than profit-oriented services, you need to have a significant brand presence over the search engine for more active participation of your donors. Hence, the optimisation of content for SEO is an absolute must for engaging and retaining your current and prospective participants. They grow your primary revenue system.
A multi-faceted approach to SEO marketing strategies boost awareness and compel action.
Multi-Faced SEO Services For Non-Profits
There are certain essential elements to SEO services for non-profits that help in bringing a steady stream of donors. Working together under the customized SEO strategy can move your website up Google search engine result pages. Some of the basic elements of SEO services for non-profits are:
Digital PR
The primary objective of digital PR is to improve brand awareness online and to boost up the client's backlink profiles. The strategic placement of guest post articles, blogs, and other engaging content through media relationships plays a vital role in digital PR.
A backlink profile stands for ranking of the authority and relevance by increasing the quality of your website's inbound links. The stronger backlink profile helps in, the better ranking up in search engine results pages.
Digital PR efforts prioritise do-follow links that build your backlink profile. It is more than just a do-follow link; it helps in building a brand that can be respected and trusted.
SEO Content
Most of the digital marketing agencies in Australia has highly qualified SEO content team that works to deliver quality, informational, and educational content for your websites. The keyword research-backed SEO strategy will help in improving your brand awareness, bring consistent traffic, and increase prospective donors.
Some key performance indicators will help in getting an idea of the content team's efforts that includes:
Organic Impressions
Organic Traffic
Click-Through Rate (CTR)
Increase in Rankings for Organic Keywords
Average Position
Technical SEO
Technical SEO plays a vital part in all successful digital marketing campaign. If your website is not running smoothly, or if Google can't navigate it properly, you can't attract any organic traffic because you may not be visible online. Technical SEO services ensure things are working properly on your part.
The process starts with a technical SEO audit that helps in finding your issues. Then, the SEO marketing team works through a technical SEO checklist to find and correct the errors. The checklist includes:
Indexing
Crawling
Site Speed
Site Structure SSL
Content Visibility for Search Engines
Migrations
Structured Data
Rendering
Local SEO
Local SEO strategy helps in connecting local donors with your organisation. It works on the principle of increasing your visibility on search engines in local searches.
According to Google, there are three factors that impact local SEO. They are:
Distance
Relevance
Prominence
A quality SEO agency uses its expertise to optimise all these three factors by using different types of tactics. For example, by managing business profiles on Google My Business, Bing, Yahoo, and several other directories. SEO ensures the presence of your website on local pages. It is an important step for the success of non-profits. From managing local citation services to on-page SEO, Local SEO helps your organisation to thrive.
Monthly Reports
If you run a non-profit, you must be very busy. A trustworthy SEO agency aims to take all the responsibilities off your shoulder so that you can concentrate on the core task of your organisation. To make things easier, the SEO marketing team put together monthly reports that summarise their efforts and the outcomes.
You can expect a report each month which covers valuable information on the following:
Organic Website Traffic
Keyword Rankings
Total Impressions
Backlinks Secured
Conversion Rates
Technical SEO Improvements
Much more
Inbound Marketing For Non-profits
Effective inbound marketing strategies for non-profits amplify your organisation's mission and cause. It not only solicits donations but also engages volunteers and supporters. It creates a valuable experience that impacts your potential donors positively. Inbound marketing tactics can transform your non-profit organisation by:
Engaging constituents
Attracting new supporters for your cause
Connecting to donors
Inspiring your community to act
Increasing the rate of conversion
SEO – The Best Marketing Strategy For Your Non-Profits
Non-profit organisations are price conscious because they are working for a worthwhile cause, not for making a profit. Spending a large amount of money on expensive pay-per-click advertising campaigns can't be an ideal option for them.
SEO is the perfect addition or alternative to your current marketing strategy because it will help in bringing consistent, organic traffic to your website. It converts your visitors to become a permanent donor for your organisation.
SEO takes time irrespective of the industry you are in. Search engine like Google takes time for SEO services to take effect – you need to have patience. However, when all is set and done you will be swimming in donations.
Author bio
Jigna Shah is an expert content writer, with four years of experience in the field of digital marketing. She works with one of the reputed digital marketing agencies in Australia known as Adaptify. Having a passion for writing, she ensures to share articles covering the topics about digital marketing which are helpful for readers.