Just like videos, the use of podcasts is turning to be a preferred engagement tool for many entrepreneurs. It can be used to educate your audience on diverse topics and highlight news in the market. Podcasts can also be a great engagement tool with your clients and audience where you give them a platform to share their knowledge, expertise and opinions.
We asked entrepreneurs, podcasters and business owners how they use their podcasts for business.
#1- To build trust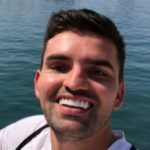 The main benefit of a podcast for my business is letting potential users & customers get to know me personally to build trust. Essentially, I'm able to put a face to the name at scale where my customers feel like they know me. It's also a great way to learn from other experienced individuals in your field which can be hugely motivating.
Thanks to Andrew Gazdecki, MicroAcquire!
---
#2- Visibility and traffic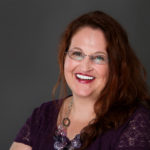 Since I launched the Public Speaking Super Powers podcast my traffic has almost doubled. I am hoping to see the same with my new podcast, The Author's Switch. In addition, I intend for my podcasts to be a way to reach new clients, and nurture the relationship I have with my audience. Podcasts offer a great way for people to get to know you and what you offer. And, because I include episodes with other experts, I increase my reach as they share with their audiences.
Thanks to Carma Spence
---
#3- Extension of my social media campaigns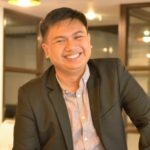 I use it particularly on Facebook. What's great about podcasts is that they don't need your audience to commit to watching a video, which can be more distracting. Podcasts are good for delivering quality content that your followers can listen to while on their daily commute or while attending to other tasks. They are also a great way to attract a new audience, as you can interview business leaders, entrepreneurs and influencers from your niche for more exposure.
Thanks to Edward Solicito, ToTheTop!
---
#4- Two ways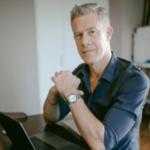 I run the world's leading outsourcing marketplace and advisory, and I use my podcast to further spread the word and educate people about outsourcing. I talk to industry experts, government officials, and CEOs to discuss trends, issues, misconceptions, as well as the future of the industry. The podcast has also become a great avenue to answer questions about the sector and get insights from the industry's top leaders.
Thanks to Derek Gallimore, Outsource Accelerator!
---
#5- Three ways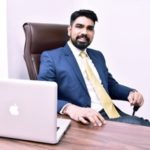 Podcasts are all about connecting with my target audience and building my business. It fills this need perfectly. Podcasting helps to provide valuable information to my customers, allowing me to grow my business and sales. Believe it or not, podcasting is the latest fad, and I can see more and more people integrating it into their daily routine. For me, it's a powerful tool to hone my personal voice, add value to our target market, and serve my audience – all in one.
Thanks to Jitesh Keswani, e intelligence!
---
#6- For storytelling purposes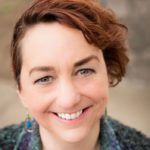 I launched the Finding Fertile Ground Podcast: I share Stories of Grit, Resilience, and Connection. I've applied my ability to pull out stories from people and organizations and bring that to life in a podcast. I've always been inspired by stories of resilience (that is the personal theme of my life), so that's why I chose this focus.  All stories are from underrepresented community-people of color, women, LBGTQIA, non-Christian, etc.
Thanks to Marie Gettel-Gilmartin, Fertile Ground Communications!
---
#7- Coaching and investment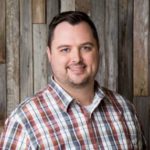 As a real estate investor and investing coach, I have used podcasts to share my knowledge in real estate investing. I host my own podcast* Income Hacker with Ryan G Wright* and host weekly live podcasts with topics in real estate investing from how to find deals to how to flip your house. I believe potential customers who are interested in financial freedom will find it valuable and I can also build trust between my personal brand and audiences.
Thanks to Ryan Wright, Do Hard Money!
---
#8- Marketing our brand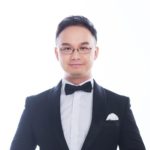 We use the podcast for telling a story about our products, team, and what we are going to introduce in the coming future. We schedule interviews with customers who have had a positive experience with us. We ask them to share their views, experience, and opinion about our products. By allowing the actual end-users about our company and products to highlight their benefit, we generate positive ROI with every podcast.
Thanks to CJ Xia,  Boster Biological Technology!
---
#9- Learn from others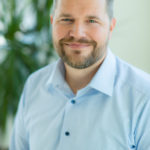 As CEO, it's important for me to try and learn from people outside of my day-to-day world through customer conversations as well as partner and thought leader interviews. Formstack's podcast, Ripple Effect, is one great way I get to do this where we interview people from various industries about the work they do and how it has a positive cascading effect on other people. These perspectives offer me, our employees and even customers valuable insights and takeaways that we can apply to both our work and personal lives.
Thanks to Chris Byers, Formstack!
---
#10- Four ways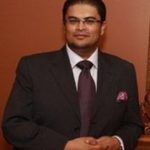 Firstly we use it to build a relationship with our audience. Secondly, we keep it light and fun to showcase our style as an agency. Thirdly, we also use it to have people get a better understanding of the team they will be interacting with to grow their business. Lastly, we use it to educate both current, and potential, clients on topics that are relevant to their business growth in ways that are relatable and interesting.
Thanks to Sir Sanju Ganglani, gang&lani media!
---
#11- Creating visual content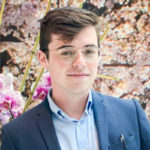 This brings organic traffic to my brand. At the end of the podcast series, I make a video of all my podcasts as it contains all the required marketing angles of my brand. I use a smartphone and an inexpensive tripod to make podcasting video. Additionally, I use a two-for-one marketing technique to take my podcast live and get engaged with my customers. I indirectly grow a YouTube community as well through live podcasting as it gives me an opportunity to interact with people and promote my brand.
Thanks to Damon Routzhan, Concrete Candles!
---
#12- Provide free educational commentary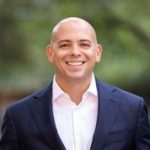 We are passionate about helping architects thrive in their careers and achieve licensure. With our ARE Live podcast, Black Spectacles provides free educational commentary that helps aspiring architects navigate the Architecture Registration Exam. In 2020, we are planning to expand our thought leadership with the launch of a new, monthly podcast series titled Exhibit A. In this free series, Black Spectacles will interview prominent figures in the architecture industry who will provide commentary on how they handled the highs and lows of their careers. Exhibit A will provide expert career advice and insightful stories to help both seasoned and up-and-coming architects with the next step on the path of their career.
Thanks to Marc Teer, Black Spectacles!
---
#13- Propelling my reputation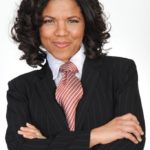 Podcast has contributed to the growth of my business by propelling my reputation as a Subject Matter Expert (SME). People now recognize my value as a social impact strategist, focusing on race relations and community engagement. Considering the pandemic, people are searching the web for content that not only entertains but also inspires and informs. By interviewing outstanding professionals who provide valuable information, I have built trust and credibility with an expanding audience.
Thanks to Ramona Houston
---
How do you use your podcast for business? Tell us in the comments below. Don't forget to join our #IamCEO Community.