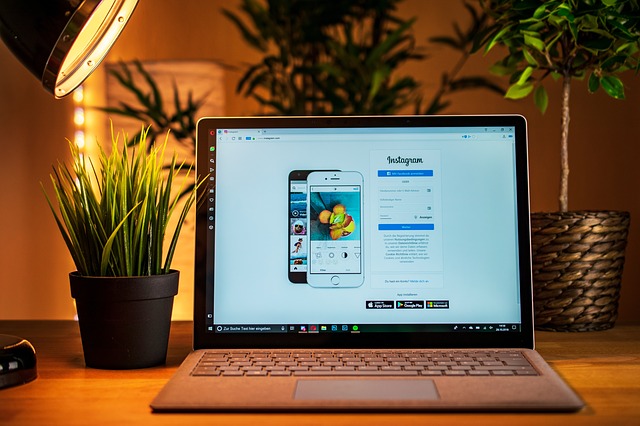 According to statistics, 60% of the world's top brands use Instagram, and 80% of the app's users follow a business. So, building your brand on Instagram is an excellent move for your business.
Building your brand on Instagram comes with plenty of attractive perks.
Some of the main benefits of building a brand on Instagram include:
Spread brand awareness
Grow a community
Acquire new customers
Connect with current customers
Increase blog traffic
Boost your KPI
That being said, you have to actually implement the right Instagram strategy to enjoy these benefits.
Here are 8 tips you can implement to build your brand on Instagram:
1. Find out your target audience
Like any other marketing strategy, you need to know your target audience while using Instagram.
Unless you are aware of what intrigues and motivates your followers, you won't be able to produce the right content that engages them. You should also know when they are active so that you will be able to reach them at the right time.
So it's vital to learn how to find your target audience on Instagram and find out the best Instagram targeting tactics to reach them.
Thus, it's decidedly essential to find out the characteristics of your target audience. You should know the people who are in need of your product or services and have the budget and willingness to purchase them.
If you look at the stats, in the US, 75% of 18 to 24-year-olds, 57% of 25 to 30-year-olds, and 47% of 30 to 49-year-olds use Instagram. So using content that will appeal to people under 40 is your best bet.
You can also check out the followers of your direct competitors to find your target audience more quickly.
You can even follow your target audience since there is a chance that they might follow you back or go through your page.
Here are some great strategies to find out your target audience:
Conduct an audit: To find out who your target audience is, think about who your existing brand audience is. You will be able to get a general insight into this if you evaluate your product and analyze what it offers.
Identify who is most likely to make a purchase: Find out who wants to purchase it the most. Also, consider your competitor's brand audience too. Though you may be offering comparable services or products, there could be slight differences between the target groups. If you can find out the differences, you will be able to tweak your strategies.
Create an audience persona: Creating an audience persona of certain characteristics and interests that aligns with those of your target customers will keep you on target. Once you create the persona, let everyone in your company know so that your team will focus on getting the brand noticed by the right audience.
2. Create an Instagram style pattern
A style pattern is your brand's signature style or your Instagram's aesthetics that you follow throughout your Instagram page.
The aesthetic is the first thing your would-be customers will notice when they visit your profile. The colors, tone, layout, and overall feel of your page contribute to the style pattern that will either bring you new following or drive them away.
Thus, it's imperative to focus on creating a cohesive aesthetic as it is attractive and can boost brand recognition and business growth. It will also convey your brand's voice and personality. With a specific Instagram style pattern in place, your followers can instantly recognize your content when it appears on their feed.
There are different style patterns you can follow – white theme, dark theme, different color schemes, similar filters & color blocking, and more.
Utilizing white and negative space is another famous way of styling your Instagram account.
Here's a great example of a brand that uses negative space:
Example: Smack Bang Designs
While they're not using negative space in a conventional manner, the brand is still creating a negative space around a single focal point in most of their posts. Creating negative space helps you put emphasis on a particular product and the aesthetic is ordered and in harmony. The use of white space also balances the design elements and organizes the content. And since it looks good, it will attract more attention.
3. Create high-quality content
It goes without that creating high-quality content is going to get you more attention on Instagram. After all, it's a visual place, and the better content you post, the more traction you're going to receive.
You can follow some of these tested tips to create high-quality content:
Use tools like Canva that come with pre-designed templates that you can further customize to align with your brand.
Look for high-quality stock images on sites like Unsplash.
Repurpose your own content like blog posts, YouTube videos, etc.
Run and campaign for UGC (User-generated-content).
Collaborate with influencers in your niche and get them to create content for you.
Aside from creating good content, it's equally important to be consistent on Instagram. When your customers know your posting schedule, they also know precisely what to expect from you. This also increases your content visibility, since your target audiences are likely to check out your feed expecting something new from you.
That's why make sure to create a posting schedule and plan ahead. Fix a day and time to post your content, so your intended audience also knows when to expect a post from your brand.
Experts recommend posting once daily and having content lined up for at least two weeks. You can consider using tools like Agorapulse to automate Instagram marketing and schedule your posts in advance.
Besides, while SEO is not a big thing on Instagram, it can still help you increase your content's reach. Basically, Instagram is its own independent search engine. Thus, if you want to show up for the right terms in the search bar, you will have to work within the app itself to rank on top.
So, optimize your Instagram profile accordingly by adding high-ranking keywords in your username, bio, captions, and more. Make sure to leverage popular hashtags as well to get discovered by your target audiences.
You might also consider getting assistance from an expert from an SEO consulting to help you out.
4. Create a hashtag strategy
Hashtags will be your holy grail on Instagram. If you do it right, you can reach a wide audience pretty easily.
If you look at the statistics, posts with at least one hashtag gets 12.6% more engagement on average than posts without a hashtag. Naturally, creating a hashtag strategy will be beneficial for your brand.
Your intended audience will be able to discover you on their Instagram search page easily once you add relevant hashtags to your posts and stories. Thus, it will result in gaining more engagement, followers, and customers.
Here's an excellent example:
In the image below, the food blogger has posted a picture of a smoothie bowl and used all the relevant hashtags. So, when her target audience explores hashtags related to healthy food or smoothies, they can effortlessly find her post and find a way to her feed.
Instagram hashtags not only help you organize and categorize your photos and videos, but they can also help your content to get discovered. Implementing the right hashtags will put your content in front of your target audience even if they haven't connected with you before.
5. Co-sponsor a contest
Co-sponsoring contests a relatively new strategy to gain traction on Instagram – but it's working like a charm. Brands can speak to similar audiences and it gives them the opportunity to recommend each other, increase followers, and engagement by working together.
You simply have to find an Instagram brand or influencer in your own niche and partner with them. Both of you can run the same contest and ask your respective audience to follow each other's Instagram accounts. This way, you can grow your reach and address two groups of followers.
The image below is of a contest run by an Instagram influencer who is giving away a voucher in partnership with another influencer. And to enter the contest, you have to be following both the co-sponsors. The winner gets a voucher worth €1000 that can be used on any TUI, one of the world's leading travel companies, or First choice holiday like cash. This naturally provides TUI more visibility and even the followers who weren't lucky enough to win the voucher are now following the company. If the company engages these new followers further, they will quickly turn into paying customers.
This simple contest can increase the followers in its mutual niche of one or both brands. It's a win-win for every party or sponsor involved.
6. Partner with a great cause that aligns with your brand's values
People are more socially aware than ever before. That's why they tend to connect more with a brand that is supporting the same cause as them.
Some brands promote and share their partnerships with their followers in their regular Instagram posts, while some post stories.
For instance, SweetGreen, a brand that serves organic ingredients sourced from local farmers, partners with FoodCorps, an American NGO aiming to connect kids to healthy food in school.
Have a look at SweetGreen's post below that validates their partnership with FoodCorps and reveals how the brand's values align and what their brand stands for.
(Source)
Not only is the post relevant and well-crafted, but it also raises awareness about the great things both the brands are working on.
That said, make sure to support a cause that you strongly care about. Otherwise, it may come across as a marketing gimmick and might even end up alienating your customers.
7. Leverage the tools Instagram has to offer
Instagram keeps continuously making changes to the app. Plus, it offers plenty of tools to help you beautify your pictures, add filters, crop your images, track your engagement metrics, and much more.
Although Instagram offers all these easy-to-use tools, it's up to you how smartly you use them.
For starters, make sure to get familiar with Instagram's filters, special effects, and editing tools. It's essential to use them to your best advantage. Since Instagram is primarily a visual platform, you need all the help you can get to beautify your images. Instagram's filters and editing tools also help you enhance your images and display your products in the best light.
Having a creative team will come in handy while manipulating your photos to get the best possible quality.
On the other hand, Instagram's business tools will help you understand how your account and individual Instagram posts are performing.
You can leverage the analytics tool to gain access to essential insights, including impressions, profile views, reach, website, call, and email clicks. You will also be able to get an insight into the gender breakdown, top locations, age range, and the days and time of the week your followers are most active.
You can further subscribe to various blogs on Instagram to stay Insta-smart and stay ahead of the competition.
8. Give your followers an inside look with Instagram Stories
With 500 million people making use of Stories every day, Instagram Stories are an important medium for brands. And as per a study, 66% of Instagram users believe that the platform is good for interaction between consumers and brands.
Thus, you might also want to take advantage of the trend and give your followers an inside look at how your business runs.
Engaging and personalized Instagram stories help your followers and your clients picture people at your company. They also humanize your brand and help you strike a genuine connection with your audience, which also results in more customer loyalty.
Urban decay's Instagram stories are a great example.
The popular cosmetics brand uses its Stories to directly promote their products in the most engaging way and posts several makeups looks in their Instagram Stories. They also post tips and tricks for the application.
This helps them engage their audience without being too promotional.
Other than this, they also curate their online reviews and share them as stories. This helps them boast about their products in a relatable manner.
(Source)
Wrapping-Up
There you have it – 8 tested tips to build your brand on Instagram.
Remember that building your brand on Instagram or on any social media platform will not happen overnight. It takes patience and time. But it is definitely worth the effort.
Once you are visible to your audience, it will get easier to promote your brand on Instagram. Moreover, Instagram keeps evolving. So watch out for the new features to stay up-to-date with the trends and stay on top of the game.
Author Bio
Hazel Raoult is a freelance marketing writer and works with PRmention. She has 6+ years of experience in writing about business, entrepreneurship, marketing and all things SaaS. Hazel loves to split her time between writing, editing, and hanging out with her family.