Sales is the lifeblood of any organization. You don't have to like it, but sales is one of the essential skills and actions entrepreneurs need to have successful ventures.  While a lot of people shy away from sales, we asked some entrepreneurs and business owners for their tips or advice when it comes to sales.
#1- Pitch to the right customers
Markets shift and change all the time, start by pitching to the right customers. Grow your business and increase your sales by taking a step back and looking at the broader picture to which untapped markets can benefit your offerings in ways you have not considered before. Just because your customer has always fitted a particular profile, does not mean that it will always be the case.
Thanks to Daniel Foley, Daniel Foley Marketing Agency!
---
#2- Sell with personalization
At Gainful, we recognize each customer is their own unique and individual person. With that thought at the forefront of our strategy, we offer a quiz on our website to tailor our products to our customers' goals and lifestyles. When our customers receive their personalized products in the mail, they know that we've put the time and care into making sure the product is right for them. This emphasis on creating a personalized experience extends beyond our physical products, but also into every aspect of our website and marketing communications as well.
Thanks to Eric Wu, Gainful!
---
#3- Identify a problem and then solve it
For the most part, people buy things for one and only one reason – to solve a problem. The problem may be real, like a toilet that will not flush, it could be perceptual, like the need to feel better about themselves or it could be a need to improve their life – make more money, become smarter, make more friends. Think about the last thing you purchased and I'm pretty sure you will agree that it solved a problem (maybe you were just hungry). The key to successful sales is identifying a problem and then solving it- a plunger for the toilet that doesn't flush, a beautiful blouse that makes a person feel better about themselves, the red sports car that people will be envious of, a training course that improves someone's ability to perform a task or opens the door to a whole new career. Far too often, people rattle off features of their wonderful products but never really tell people how those features will make their lives better in a way that they can relate to. Figure out what a particular person's problem is that your product can solve and your pitch will be far better job at converting a prospect into a buyer.
Thanks to Dave Hermansen, Store Coach!
---
#4- Build relationships
The best sales strategy is going to look a little bit different for every industry, product, or service. However, there is a common thread – building relationships. Customer experience is continuously overshadowing product and price. Today, it takes more than flashy promotions and discounts to get people interested. There has to be a foundation of trust, and what a better way to achieve it than through *a real demo of your product/service. Demonstrations, or just demos, are a product sales technique that shows the world how it works and how it solves a specific problem. Describing the effectiveness of the product will do way more for your credibility, and ultimately, sales. Showing is always better than telling. Fortunately, we live in a time when showing people how a product works is easier than ever- thanks to the ease-of-use and accessibility of video content. Furthermore, you can team up with influencers to get them to do a video showcase of your product. As everything in the virtual world is evolving quite fast, a star rating and a couple of sentences about a product, service, or business doesn't cut it anymore in the sales process. Companies work with influencers because the words of previous customers are extremely influential in purchasing decisions today. Make the best of it by combining the power of social media and video content.
Thanks to Thierry Tremblay, Kohezion!
---
#5- Actively listen to your clients
Active listening is pivotal for creating a relationship in which your client feels respected and valued. This will, in turn, give the client greater confidence in the solutions offered by the business. It is also crucial for generating ideas for products and services that will fit the client's needs. Overall, the business will gain a reputation as being an authentic, trustworthy solution provider.
Thanks to Kathryn Schwab, Bobbie!
---
#6- Empathy
It's important to thoroughly understand the client's present and long-term business goals on both an intellectual and emotional level in order to provide the best possible solutions. Once deep connections have been established then there's no 'selling' needed as working together simply becomes an organic, collaborative effort.
Thanks to William Scott Goldman
---
#7- Make it conversational
Whether it is ourselves, or a specific product, we are all literally selling something! The most successful way to do so is by organically infusing your brand and or your product into the daily tapestry of conversations you have. Instead of leading with what you are selling lead with curiosity about what others are doing and what they may need. Once you establish a genuine interaction with someone, be conversational about what sets you apart and what makes you unique. Use your own story as a foundation and a bridge to getting to know and understand others. Being conversational without expectations about the outcome of your interaction, defuses the situation and naturally aligns where you best meet the needs of an individual or a business.
Thanks to Randi Levin, Randi Levin Coaching!
---
#8- Show them, don't tell
Show your prospective customer why they need your product or service, don't tell them. Communicate through storytelling. Share how they can use your product or how another one of your customers benefited from your service. This way, potential customers can put themselves into the story and see how much they need your product/service. Personalize your approach, and remember to keep the sales lingo to a minimum.
Thanks to Crystal Ice, London Grey!
---
#9- Make it about the customer
That means asking them questions about their pain points and their needs. Listen to them in order to build a rapport, rather than just waiting for your turn to speak. The stereotype of the 'sleazy' salesperson comes from those who put themselves, and what they have to say, above listening to the customer. Think of the conversation as figuring out their experiences in order to help rather than to show off a product just and make a sale. Bottom line: Building trust and understanding is the key to making a sale. Insider tip: Seek first to understand than to be understood. Put your ego aside and make the conversation about your customer.
Thanks to Eropa Stein, Hyre!
---
#10- Sell the value that will be added to your customers' life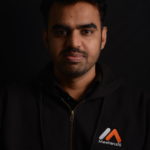 Do not sell your products or services. Do not talk about how good features you offer. Instead talk about how your product or service is going to add value to your customers' life, solve their problem, make their task easy, or save their time. No customer is interested when you become a salesman and try to talk about your "best" product. They are interested in how they are going to be beneficial with what you offer and hence sell the idea of the same.
Thanks to Shivbhadrasinh Gohil, Meetanshi!
---
#11- Slow down to speed up your sales
This was one of the most difficult things for me to learn. When I first started selling my services, I was so enthusiastic about being successful. I tried to wow my possibilities with my great product information. The more I examined to speed up things, the tighter to driving forward my prospects became. They'd drive out barriers and problems that I couldn't succeed. When I learned to slow down, bundle information out over various meetings, and simply advance the sales method one step at a time, suddenly my sales rose. When you're afraid about not getting the business, your possibilities can intuitively sense your fear. One of the major signs is speeding the sales process.
Thanks to Shiv Gupta, Incrementors SEO!
---
#12- Know what you're selling by heart
It's not enough that you know the specifications, functions, and all that information that you can easily write on paper. Knowing every little detail about your product is the best tip I can give. Know its limitations, strengths, and weaknesses. Through this, you can answer any question that the customers will ask. If they encounter any problems, concerns, and complaints about your product, you can immediately troubleshoot and solve them. Basically, the idea is to know your product as to how you would know your spouse for many years.
Thanks to Michael Humphreys, Z Grills Australia!
---
#13- Know how to ask questions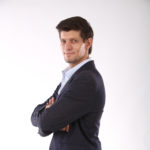 The salesman has to sell, the salesman thinks, and, without wasting time talking too much, begins to push. Is such a strategy effective? All my 20 years of experience in managing marketing projects in international companies indicates: no. The strategy of pushing is unprofitable in the first place because it does not create relationships. And after all, any business is first and foremost a relationship: with colleagues, suppliers, partners, dealers, distributors and, of course, consumers. Many salespeople still believe that as long as you keep quiet, you'll pass for smart, and even in their own salesroom, they prefer to appear smart and not show their gaps in knowledge. It is possible to overcome this psychological barrier. The more questions you have, the more you know. A good salesperson is one who constantly learns to ask people questions. The more you know about them and their interests, the more chance you have of maintaining a lasting rapport with them.  And lastly. A good salesperson is someone who knows how to ask questions not only of others, but also of themselves. More often than not, the questions are Why?, How? and What?
Thanks to Andrew Pometun, Selvery!
---
#14- Fall in love with your own product
I run a niched safari business and so I will pitch this idea to businesses with niched products. My best selling technique would be to become your best customer. I am guessing you started your business because you are passionate about what you do. That gives you the winning edge because you can tailor your product around you as you would be your best focus group. Sell the product to yourself and see whether you find it irresistible. If you don't, then you need to find a way to get you excited about it. If you are in love with your product, then others will be too and that is the best selling technique you will ever have.
Thanks to Shaun Taylor, Moriti Private Safaris!
---
#15- Create meaningful and quality conversations
Answer their why's? Why should I stop what I am doing to listen to you? Why is your product or service better than the competition? Why does it cost more? Why do I need your product or service? Why should I believe you? In all of your communications and conversations, a series of why questions are circling around your buyers' minds. Don't wait for the buyer to ask these questions (in many instances they won't). Be proactive and answer these questions head-on.
Thanks to Dexter Grima, VitaBright!
---
#16- Don't try to sell
People can sense when they are being sold to. If you are confident about your expertise and genuine about the benefits that people can get out of your expertise you won't have to focus on the sale. When people see how your expertise can solve the problems they are facing they will buy from you.
Thanks to Artem Minaev, FirstSiteGuide!
---
#17- Have social proof
Nothing converts better than having a lot of social proof with customer testimonials. For every page I create that has a product to sell I ensure that I find real testimonials online for that product and include them in the article, or at the very least a link to those testimonials. People tend to buy what others recommend but it has to be legit. I've gotten pretty good at finding out which ones are real and which ones are fake.
Thanks to Drew Mann, Drew's Review!
---
#18- Leverage consumer insights
Both marketing and sales professionals must leverage consumer insights now, more than ever. I'm not talking about data. I am referring to cultural trends, ethnography, demography, and behavioral studies; to name a few. Consumer buying behaviour has changed dramatically during the pandemic and historical leverage may now be weak. Consumer insights will fast become an absolute weapon within your commercial artillery.
Thanks to Steven Lord, Digital Next!
---
#19- Make the prospect the hero of their story
The best sales tip I can give is to make the prospect the hero of their story. Sales is all about helping people find the right products that solve their problems. If you can help the prospect that your product is the best way to solve their problems, you'll never lose a sale. You have to make the prospect the hero of their story that uses your product to reach success.
Thanks to Colin Palfrey, Majesty Coffee!
---
#20- Leads in quality not in quantity
As a salesperson, your focus should not be on gathering hundreds of leads just because you had been presented with a goal to do so. Instead, your aim should be to conduct proper research, target the right audience, and collect quality leads. You may gather less leads through this technique, but the outcome obtained from them will be equivalent to the sales target you were trying to achieve through a greater number of leads. This will help to save you time and energy, and also meet the forecasted goals.
Thanks to Elizabeth Hicks, Parenting Nerd!
---
#21- Design deals that matter for the customers
Customers today are no more similar to customers that were there decades ago. They know what they want and which product will fulfill their needs. It is essential to prospect what problems customers are facing and design products that will provide a solution to their issues. Also, design bundles according to the season and cut off on the cumulative price. This is a great practice to increase sales and influence the purchasing patterns of people. Also, bundle offers encourage impulse buying decisions.
Thanks to Julien Raby, Coffee-Works!
---
#22- Know your target audience
You don't want to spend your business money on expensive ads on social media platforms when you're not using marketing content tailored to your targeted audience. That's a waste of your business finances and resources you can't get back when you're marketing to the wrong people. When you know your target audience, you'll be able to reach people who will value your products and services. You can gather information on the type of audience your business is meant for by collecting data on their age range, gender, occupation and income, relationship status, education level, and other relevant interests. Narrowing your target audience even further with special online tools to help your business create your buyer persona can save you money on marketing. Your marketing strategies will be more successful when you promote your business in places your target audience would be located or willing to check your products out.
Thanks to Ben Reynolds, Sure Dividend!
---
#23- Give something for free
I'm not actually giving away my products and services for free, but there's no better way to butter up a sales lead than to give them something for free. Better yet, give away a sample of what they're interested in buying, and just incorporate the amount of time you spent creating their freebie into your pricing. Since you've already gone above and beyond the rest of the competition, closing the sale will be a breeze. For the sales you can't close, you'll still be able to leave a lasting impression on them and it'll be hard for them not to spread the word about you.
Thanks to Alex Kade
---
#24- Always implement the scarcity technique into your sales pitch
If a customer thinks the deal is only available for a limited time at a special discounted price, they are much higher to proceed with it. When you use scarcity with reciprocity, you have a magical sales solution that works at a much higher percentage. Offer your prospects a free trial, free PDF guide, or a crazy high discount first. Once they see that you've given from your end, they are much more likely to agree to sign up and give from their end to make the deal happen.
Thanks to Haris Bacic, Pricelisto.com!
---
#25- Sell what they want, give what they need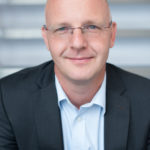 The products and services people sell, are actually the tools that deliver the results that clients are looking for. For instance, Black and Decker doesn't sell drills. They sell holes. Because people don't need a drill, they need a hole. They need the hole to hang artwork, build a playhouse, create a sandbox, assemble a custom-made table and chairs. The drill is the perfect tool to create the perfect hole to make these dreams a reality. As an entrepreneur, we are in the problem-solving business. The market has a problem and we fix that. The bigger the problem we fix, the more people are willing to pay for it. So don't sell the tool, sell the solution to that problem.
Thanks to Erwin Wils MSc, Millionaire Life Strategy!
---
What's your number 1 sales tip? Tell us in the comments below. Don't forget to join our #IamCEO Community.