Ideas
22 Entrepreneurs Explain The Best Ways to Innovate a Team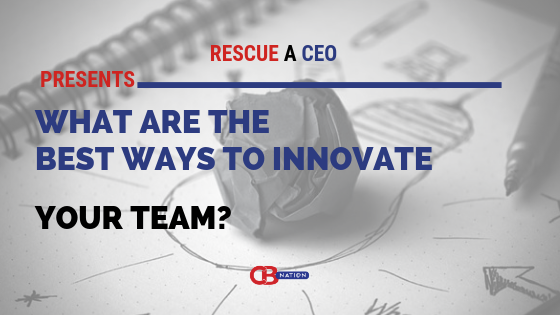 Innovation is a critical factor in improving the competitiveness of a business. What does it take to drive innovation in a team? It's all about building a culture of flexibility and that accepts the associated risks. Innovation also thrives in favourable environments where employees are motivated for their hardwork.
Here's what entrepreneurs and business owners had to say about how they drive innovation in their teams.
#1- Brainstorming sessions
Don't be afraid to continuously be innovative by doing brainstorming sessions with your team. Build a competitive work culture where you reward the groups who come up with the best creative ideas. This can encourage collaborative teamwork by rewarding them with gift certificates, gym memberships, acknowledging their group efforts, or coming up with other incentives your team would enjoy and gain the most inspiration.
Thanks to Ben Reynolds, Sure Dividend!
---
#2- Create the right conditions
In the same way a greenhouse creates optimal conditions for plants to grow, innovative teams thrive when leaders create the right conditions. Crucially, team members must feel safe in expressing any and all ideas because fear and creativity cannot coexist. From there, creating rituals, reinforcements, and rewards drive a culture of innovation. The CEO of HubBub, a London-based non-profit keeps his 50-person team pumping out the creativity through a ritual he called F*** Up Fridays. During a company-wide brown bag lunch every Friday, each team member reports to the whole company what they F'd up that week and what they learned from it. When it's someone's turn who didn't F something up, they are encouraged to take more responsible risks the following week. This ritual keeps the importance of creative experimentation front and center, while removing fear and allowing imagination to soar.
Thanks to Josh Linkner, Big Little Breakthroughs!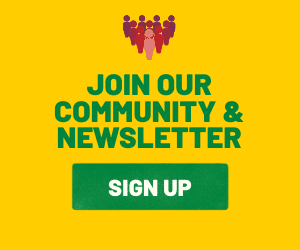 ---
#3- Having a Futurist
Our firm's Futurist, Mark Bryan, has served as a disruptor, accelerating innovation, partnered with COVID as a catalyst for change, challenging the way things have been done, and the way we can do better. By welcoming a Futurist onto our team, we have in-house access to foresight and trend-forecasting exercises that expand our mindsets and mentalities to future set our firm and create antifragility in any market. It also allows us to host and create immersive omni-channel experiences with our team to discuss and charrette today's reality and tomorrow's future, turning obstacles into opportunities. These exercises uncover passions and capabilities of our current team members and help them to recognize their future selves within the company. The exercises keep them reaching beyond any boundaries once set, as well as best prepare the talent we seek as missing assets to compliment, and complete, our innovation efforts.
Thanks to Mark Daniels, M+A Architects!
---
#4- Provide them tools to facilitate it
For me, the best way to innovate my team, or any team at that, is to provide them with the tools to facilitate innovation. You cannot drive innovation by using outdated tools, so you need to continuously evaluate your current tools. You should also keep your options open for any other tools that might get developed in the future. Always remember that you cannot get innovative if you stay in the same place, you need to get moving. Of course, together with the tools you provide, you should also invest in training your team to make the most of these tools, to utilize them as much as they can.
Thanks to Ted Liu, Just SEO!
---
#5- Acknowledge them
I strongly believe that the best way to build a strong, innovative team is acknowledgment. By acknowledging individual contributions, you encourage each member of the team to feel respected and supported. It's equally necessary to empathize with your team members and to accept that everyone is different and may respond differently to certain situations. If you stay behind your team and are willing to support them every step of the way, you ultimately empower them to accomplish their goals and responsibilities. An innovative team values every member and works simultaneously as a cohesive unit.
Thanks to Shiv Gupta, Incrementors Web Solutions!
---
#6- Be open to new ideas
By constantly being open to new ideas, you welcome new doors to open. Our mantra to innovation and creativity is curiosity. We generate lots of ideas to find the best of the best. This leads to asking lots of questions. By being curious, thinking widely and not discarding ideas too soon has helped us to better understand and define the problem we are attempting to solve. Yet, without the question "why?" there can be no here's how to make it better. Or no game-changing innovations.
Thanks to Cody Crawford, Low Offset!
---
#7- Empowering them
One of the struggles I had at the beginning of my business was consistently hiring people who would outgrow their positions within a year and move on. Over time, I learned the value in being flexible and tailoring jobs for peoples' strengths, so the company and employees grow together. When employees are empowered by having their strengths recognized and rewarded, their confidence and passion grow and lead to creative ideas.
Thanks to Laura Rike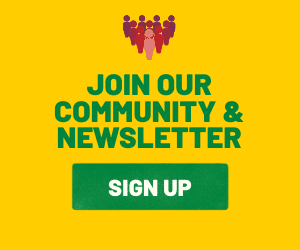 ---
#8- Promote team bonding
There are a number of ways to inspire team innovation within the workplace. One method would be to promote team bonding, particularly in terms of partnering people with others that they do not normally interact with or who work in another department. This can allow employees to go outside of their comfort zones, learn more about the company overall, and to get along with more people in the company.
Thanks to Ming Zhao, Proven Skincare!
---
#9- Allowing there to be a shift of power
One of the best things you can do in terms of innovating your team is allowing there to be a shift of power in some instances. I'm not suggesting that you fully relinquish your leadership, but there are certainly times, I've found, where employees have better ideas than me about a certain project! If you breed an atmosphere of collaboration where everyone has a say, I think you'll find you have a very innovative team on your hands.
Thanks to Kate MacDonnell, Coffee Affection!
---
#10- Creative collaboration
We believe in creative collaboration to spur innovation through neurodiversity. Financial and tech companies are now more eager to cultivate and foster a culture of diverse talents and skills in the workplace. We've noticed among our clients an increase in hiring individuals with excellent math and numerical skills and then letting them work with creatives. It makes the workplace more engaging, letting individuals discover more about different talents and skillsets and making the working environment more conducive for collaboration.
Thanks to Michael Hammelburger, The Bottom Line Group!
---
#11- Offer remote work and flexible time
At the Nines, we realize that innovation doesn't only strike precisely between the hours of 9am and 5 pm. In order to enable a creative environment and prevent people from burning out by working endless hours, we offer remote work and flexible time. In order for this to be successful, we have a tremendous amount of trust in ourselves and employees to be honest about their time and complete tasks on time. Innovation also doesn't occur in isolation, so we do need to facilitate teamwork. In order to align schedules, every Wednesday we send out a company-wide email with everyone's schedule for the following week. We don't hold too many meetings, but the schedule transparency has definitely made collaboration easier. By eliminating the pressure of a set 40-hour workweek and facilitate collaboration, people have certainly felt inspiration strike more often.
Thanks to Lisa Sanchez, The Nines!
---
#12- Give them empowerment and agency
Micromanagement is the killer of creativity and giving your team opportunities to prove themselves helps them rise to the task. As a team leader it can feel like you are not involving yourself enough, but the reality is your job is to assemble a team of people who are great at what they do, and then let them do it. Giving them an opportunity to rise to the occasion is your half of the work- now you can see who steps up.
Thanks to Jennifer Schultz, Outforia!
---
#13- Create an enabling environment
One of the best ways to encourage innovation from your team is to create an environment where everyone feels welcome to share their ideas. Not just the high-ranking members. This will lead to more perspectives and ideas that you can choose to integrate or not. But the more ideas you get, the more likely you are to come across a good one.
Thanks to Chris Riley, USA Rx!
---
#14- Treating mistakes as learning opportunities
The absolute most innovative change we have made for our team is by treating mistakes as learning opportunities. We have learned much more than we would have without this change. It has also paved the way for even more innovation within the team. Turning mistakes into teaching opportunities allows us to eliminate inefficiencies and prevent future problems quickly and easily. It seems counterintuitive, but there have been much fewer mistakes since adopting this method. Anxieties about potential mistakes often creates them.
Thanks to John Ward, Mold Busters!
---
#15- Allowing them to make their own decisions
The best way to innovate a team is to empower your employees to make their own decisions and take their own actions without fear of failure or consequences. Creativity can often sputter out in a system that requires employees to get approval for every action, or where there are real negative consequences to taking a risk. If there are negative consequences for an employee taking a risk that doesn't pay off, that employee will constantly play it safe – and playing it safe is not innovative.
Thanks to Ben Lamarche, Lock Search Group!
---
#16- Give employees a reason to innovate
If your employees don't feel connected to your company, they have little incentive to be innovative. If you want to encourage innovation, you should involve your employees in developing your company's strategies and plans at the early stages. Invite them to participate and ask them for better ideas if they think something isn't right. Then your team members will feel they are engaged in the meaningful work. They will better understand their part in the company's goals and be more motivated to make decisions and take actions when completing those projects. And their active participation will fuel a lot of creative ideas.
Thanks to Illia Termeno, HARO SEO!
---
#17- Share links to effective strategies
I'm a strong believer in experimenting and trying new ideas out. In order to get my team to do the same, I often share links to effective strategies other tech companies have used to inspire them. My team will often share links and pitch their own ideas as well. I've created an open culture where anyone can pitch an idea and they have one week to try it out. Any team member is open to pitch and build on each other's ideas.* I'm proud to say I've built a culture that fosters innovation.
Thanks to Eropa Stein, Hyre!
---
#18- Lead by example
Be clear and communicate the vision, mission, and values of the business. Then, roll up your sleeves and get to work right alongside your team members. They need to see you actively emphasizing that you are walking the walk and talking the talk right along with them.
Thanks to Deborah Sweeney, MyCorporation.com!
---
#19- Kick out negativity
Innovative teams thrive when given the opportunity to think and brainstorm freely and there is no bigger hurdle to creating this environment than negativity. The simple fix is to keep the toxic people out and do so at all costs. It only takes one negative person to create an environment where people don't feel safe to share their greatest ideas and that is where you will find true innovation.
Thanks to Drew Laine, PenaltyBox Sports!
---
#20- Get your team comfortable with the uncomfortable
Innovation doesn't happen spontaneously within the realm of what's known. If it did then everyone would be innovating within their nice and safe comfort zone. To innovate your team, it is absolutely essential to empower them to go and seek the unknown. Here is where the undiscovered gems lie. Cultivating that 'what if' mentality and actually trying each possibility brings with it profound benefits. Your team will naturally develop completely new skills and find more efficient ways to get from A to B. Sure, there will be some failed experiments along the way but failure is a necessary by-product in the pursuit of innovation.
Thanks to Amit Gami, Card Payment Guru!
---
#21- Go back to the basics
In my experience, the best way to keep innovation within the team is to simply go back to the basics and make sure everyone is happy doing what they do. Encouraging a relaxed, safe environment where everybody can freely express themselves is key to having a successful business. Making sure people's needs are met and establishing trust between employees is imperative for having a strong, innovative team where everyone wants to do their best 100% of the time.
Thanks to Irma Stefanova, Independent Fashion Bloggers!
---
#22- Practice active listening and minimize bureaucracy
Active listening helps you get a better understanding of employees' issues and pain points. As a result, you're able to create a deeper bond with them and infuse confidence in their presence. This works for innovation because employees are able to voice their thoughts and give valuable suggestions. Active listening instils them with a sense that you'll value their ideas and give recognition, which motivates them to become more actively involved in the process.
Thanks to Dave Nilsson, ConvertedClick!
---
What are the best ways to innovate your team? Tell us in the comments below. Don't forget to join our #IamCEO Community.