Scaling a business requires considerable effort, support from the right team and several other factors. Long-term thinking will help remind you of your why and motivate you to go for it. In today's world of dishonest businesspeople, credibility will enhance your customer retention rate and facilitate the growth of your business.
We asked entrepreneurs and business owners how they grow their businesses and here are the insightful responses.
#1- Focusing on top 3 drivers
A small team and I launched a specialized marketing and PR agency mere months before the pandemic took hold. We've now quadrupled our team and have surpassed our revenue goals and we believe it the pandemic is in part responsible for our growth. A few months into our agency launch, the pandemic paralyzed one of our core product channels: film. We were forced to focus on the top 3 drivers of our business: our people, our processes and our purpose. Had the pandemic not happened, we're not sure we would have had the same laser-focused approach on these three elements that have been largely responsible for our success. Now, as we approach our 2nd anniversary, we are posting record monthly revenue and are expanding our team again.
Thanks to Jennifer Willingham, EPIC!
---
#2- Constant learning
My business has had its largest revenue jumps after implementing something I've learned. Naturally when you're a solopreneur, you might be on a tight budget and don't want to spend money on mentors, coaches or expensive courses. There are so many ways you can learn that involve less money and likely more time. For example, you can listen to entrepreneurial podcasts, read business books or blogs, network with other business owners and share best practices, join Facebook groups with business owners with common interests, listen to free online conferences etc. The more you learn, the more you can action for your business.
Thanks to Jacqueline Gilchrist, Mom Money Map!
---
#3- Improving customer service
Working on improving our customer services plays a great role in growing our business. If you don't provide satisfactory customer service, it will be hard to satisfy your customers even if you have a great product or service. This part of the company entails going above and beyond to make them feel unique. Let your customers know how much you trust them. If they have issues, make sure you fix them as soon as possible. Take the time to answer their questions if they have any. If they pose certain issues, they do not feel as if things are complicated for them. Listening to your customers on social media is a perfect way to understand them. If they are satisfied with your customer service, they will also recommend your company to others.
Thanks to Lacy Summers (PMP), Crush the PM Exam!
---
#4- Connecting with people
One thing that helped me grow my business is that I'm personally involved in every project. I connect with people on an emotional level, and I look beyond their product or service to discover values, stories, and emotions that help craft customer connections and forge brand relationships. And then, I bring their idea to life. This also helps me better understand and meet their needs, customizing my services and offering a unique approach.
Thanks to Tatiana Dumitru, PreTee Creative!
---
#5- Automation
Automation has helped me grow my business. For example, having a relevant lead magnet on the front page of my website with an automated nurture sequence to take ideal customers through the buyer's journey has been a lifesaver. It allows me to help more people than I could through 1:1 discovery calls. At the end of the nurture sequence, they're offered an opportunity to join one of my programs. The best news is, it's easy to set up an automated nurture sequence in about any email service provider.
Thanks to Dr. Destini Copp
---
#6- Acquaint yourself with your clients
Recognize the interests of the customers and create goods and services that satisfy those needs. By personalizing your offerings and allowing consumers to give input, you will gain insight into your customers. Provide excellent customer support Maintain an outstanding level of client support and go the extra mile wherever possible. Not only can the clients remember you for providing excellent support, they will now be more inclined to recommend you to others.
Thanks to Alina Clark, CocoDoc!
---
#7- Investing in the right staff
Investing in the right staff has played an excellent role in growing our business. It's a major step to move past solopreneurship. However, if you speak with those who have expanded their small business to include employees, vendors, or freelancers, you'll quickly realize the importance of finding the right people to help you achieve your growth goals. Any major workforce expansion will necessitate a period of transition and will take everyone's dedication and effort, but building a culture and a dedicated staff will pay off in the long run.
Thanks to Daniel Foley, Scooter Guide!
---
#8- Taking calculated risks
Taking calculated risks is the biggest factor that has contributed to our business growth. No business can grow without taking risks. It will often be important to step outside of your comfort zone in order to make the best choices. Guillemot chicks will leap off cliffs with unformed wings to catch up with the rest of their flock, risking almost certain death if their jump fails. We're not suggesting that you depend solely on luck. You'll set yourself up for success by concentrating on the end goal and anticipating possible roadblocks, even though your next step seems risky.
Thanks to Jake Smith, Absolute Reg!
---
#9- Take advantage of free services
One of the most impactful things we did was also one of the most effortless things we did and that signed up for mention.com, which is a free service that allows you to increase and develop a brand presence online. You can respond to anyone who mentions your brand or a competitor, or even if they ask a question about the industry or niche you are in. This is a great PR tool that is particularly helpful for startups trying to get their name out there and who want to establish credibility and authority without having to pay for expensive media placements.
Thanks to Markus Albert, Eat First!
---
#10- Understanding of your target market
Selling and a huge part of this is a deep understanding of your target market. Your products, branding, communication, strategies will all come easily once you have this. Find out their pain points, what excites them, how they see their future selves, what keeps them up at night, what breaks their heart about the world. Once you address these, you don't even need to sell. Your clients, customers, buyers will flock to you and you will not run out of leads.
Thanks to Valerie Fischer
---
#11- Growing your network
You need to be vocal with the people you work with and showcase your business through online platforms. You need to set up proper marketing tactics that allow you to expand your reach. Whether you become an SEO master or a social media guru, there are different avenues for success depending on what industry you are in. Different businesses should always mirror different marketing tactics. Just because one way to market a company works does not mean it is going to work for everyone. Once you fully understand what marketing model works best for you, then you can better create marketing strategies that will expand on your reach.
Thanks to Chris Gadek, AdQuick!
---
#12- Building our net profit, not our revenue
From this, we have been able to work out what scale looks like. 65-75% gross and 25-40% net is perfect for me. The lower net profits tend to come in periods of scale as we tend to spend at a lower ROAS (return on ad spend) while testing what works across our advertising channels. Essentially, scaling a brand comes down to the intent of the owner. I've found that the simpler I make my marketing and advertising, the more money I make. By spending less but more effectively, it makes more money. Ultimately, scaling slowly has proven to be the wiser move. You don't want to run out of stock and affect your cash flow, which may hurt your advertisement performance. It's much wiser to increase bit by bit at a rate you can comfortably grow at so that you can be around for the entire journey. This philosophy is what's helped us become one of the fastest-growing jewelry brands in the world in such a short amount of time.
Thanks to Dan Potter, CRAFTD!
---
#13-Venturing in online commerce
Venturing in online commerce, more commonly called e-commerce, is the best way for businesses to grow. The rapid growth of technology led to an online shopping boom, so companies can maximize their reach when offering their products and services online. Although creating multiple brick-and-mortar branches is the traditional way of measuring business growth, that is not the case today. Businesses can snowball without a physical store, and scaling is more accessible and less expensive in the online set-up. I used online platforms to market my business. Doing so boosted our sales tremendously and even allowed us to sell to people who are thousands of miles away from us.
Thanks to Stephen Light, Nolah!
---
#14- Direct messaging on social media
We built relationships with consumers through direct messaging on social media and used their insights to create our product. These relationships gave us over 300 prospective customers to market our cigarette alternatives to at launch, and many of these leads converted into our first sales due to the conversational nature of our messaging. We also launched a profile on the newest social media platform, Tiktok because we noticed the platform's audience demographic has included people in their 20s to 40s over the pandemic. We've driven hundreds of thousands in sales from TikTok, and it's the largest reach across all of our platforms with 40k+ followers. We see tons of engagement and conversions from videos and reviews there.
Thanks to Ashwinn Krishnaswamy, Oklahoma Smokes!
---
#15- Building an email list
Whether your business is built to serve audiences online or offline, having a dedicated list of users who come across your service is very effective when you're about to launch a future product or service. Even with a lot of other modern ways of communicating (Messenger, Whatsapp, Slack etc), email is not dead and is still the king. The saying goes Money is in the list" – this has worked for us and a lot others successfully so collecting emails at every available opportunity even when you're still building your product. Providing any kind of useful information for free in exchange for an email address can give you a head start. If you already have an email list for your business (well done!), focus your efforts on building it further. If you already have a business but never thought of building an email like – you can start now. For a few online businesses I never focussed on building the email list from the start, but when I did, even though late, it did wonders. Bonus tip: Never feel shy to promote your business because nobody else will do it for you.
Thanks to Amandeep Singh, Comparism!
---
#16- Good customer service
Well, we generally believe in providing great customer service support to our customers and thus it has played a great role in growing our business. When you're trying to expand your business, it's easy to forget about providing excellent customer service to your current customers. Customer turnover is unavoidable in any market, but you don't want it to be the result of your opportunities to grow. And you don't want to make it worse by giving them a bad experience. At the same time, concentrating on excellent customer support can be a direct path to growth. If you handle your current customers well, they'll be more likely to write favorable reviews, recommend you to their friends, and, of course, buy from you again.
Thanks to Adam Garcia, The Stock Dork!
---
#17- Promoting my products on social media sites
Managing an online business is tough especially if your product is designed for a specific niche. To grow my business, I focus on promoting my beard care products on several social media sites. Also, I offered exclusive merchandise with wholesale and retail options. Lastly, I utilized chatbot marketing to make sure that the inquiries on my website are well-attended and the leads are nurtured with quality information.
Thanks to Pavel Ladziak, The Beard Struggle!
---
#18- Hiring the right people
One of the most significant ways to grow your company is to ensure that you're hiring the right people – without going overboard with your set budget. Outsourcing staff and hiring virtual assistants are very beneficial, as you can delegate most of the tedious yet time-consuming tasks to them. This way, you can focus more on the business' growth and development strategies.
Thanks to Derek Gallimore, Outsource Accelerator!
---
#19- Being selfish
And I mean that in the nicest way possible. Here's a fact, entrepreneurship is a marathon. Here's another fact, you can't pour from an empty cup, and it's much simpler to pour from an overflowing cup. A key part of growing my business has been ensuring that I take care of myself first so that I can pour into others including my marketing and sales team, and other businesses I network with. Not being selfish leads to burnout, anxiety, stress, a grumpy attitude, and snapping at your friends and family. It's not cute! What's worse is that you could very well end up in the hospital or with some inexplicable illness. What good are you to your business, goals, clients and customers when that happens? Not good at all. Optimize boundaries around what you are saying yes or no to so you can be selfish and have the time, energy, and money needed to invest back into your business for its growth. If the word selfish has you feeling bad, think of it another way. Chances are you're working on your business to provide a better life for yourself and for your family. Perhaps, you're looking to create a legacy for generations to come. So when you're saying no to other things and instead saying Yes! to your business, you are actually not really being selfish in the grand scheme of life. Saying Yes! to you is saying yes to your friends, family, community, and everyone waiting for you to make a positive impact on their life.
Thanks to Vanessa Zamy, Your Vision's Catalyst!
---
#20- Invest in yourself and in other people
A company's greatest asset is its people. While technology continues to grow and evolve, nothing can replace people. That being said, invest in your own skill (as a CEO or leader), and invest in your people as well. This may include additional training, providing them a comfortable work setup, and buying the tools that they need to become more productive.
Thanks to Sander Tamm, E-Student!
---
#21- Two things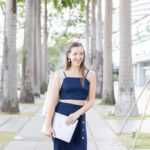 Growing a business is one of the hardest things you'll ever do. Most of us go into entrepreneurship to curate a specific lifestyle or make a dream of ours a reality but it can be so easy to get lost along the way and bogged down with infinite decisions and directions to go in. My best advice is to first think about your bigger vision and identify your goals. Every time you come to a fork in the road, make intentional decisions that align with your end goals. What's going to get you there in the most sustainable, effective, happiness-inducing way? Remember to build something in a way that feels good to you.
Thanks to Krystle Church
---
#22- Starts with upskilling
Your employee might be highly skilled in one area, but lacking in another. Give them the opportunity to grow and learn, and they'll be sure to apply their new knowledge directly into their role in the workplace. With a new
set of skills, the employee in question can laterally expand their responsibilities and undertake brand new responsibilities. This saves you from employing and training new employees, which can be a costly endeavour.
Remember: you don't need to grow your team to grow your business. All you need to do is invest in the team you've already built.
Thanks to Mark Hayes, Kintell!
---
How do you grow your business? Tell us in the comments below. Don't forget to join our #IamCEO Community.