Due to the rapid rise of digital marketing in the last decade, many companies have started to implement omnichannel marketing strategies. This relatively new approach to marketing focuses on using every available communication channel and touchpoint.
In theory, omnichannel marketing presents itself as a simple and infallible strategy for companies looking to drive lead generation to implement. The idea here is that as digital businesses increase the number of marketing channels they use, their chances of generating and converting leads should increase too.
In reality, however, creating an effective and successful omnichannel marketing strategy is somewhat more complicated than that. Although its potential is very promising, many companies struggle to get the most out of their omnichannel marketing strategies.
If you're currently facing this disappointing reality, don't despair. This short guide has been designed to help you execute your omnichannel marketing strategies in a more effective, well-planned, and productive way.
Teamwork Makes the Dream Work
Due to the forced shift towards remote working caused by the COVID-19 pandemic, many digital companies have adopted enterprise-focused communication software for the first time to keep their workforce connected and their businesses running. For that reason, these software solutions are increasing in popularity across all areas of business.
For small businesses, purchasing a collaboration tool for IT team use, such as messaging or productivity apps and inventory-track programs for ecommerce platforms, is becoming the new norm. And the data reflects this reality. According to sources like Statista, the enterprise collaboration app market is projected to make 13.5 billion US dollars in revenue by 2024.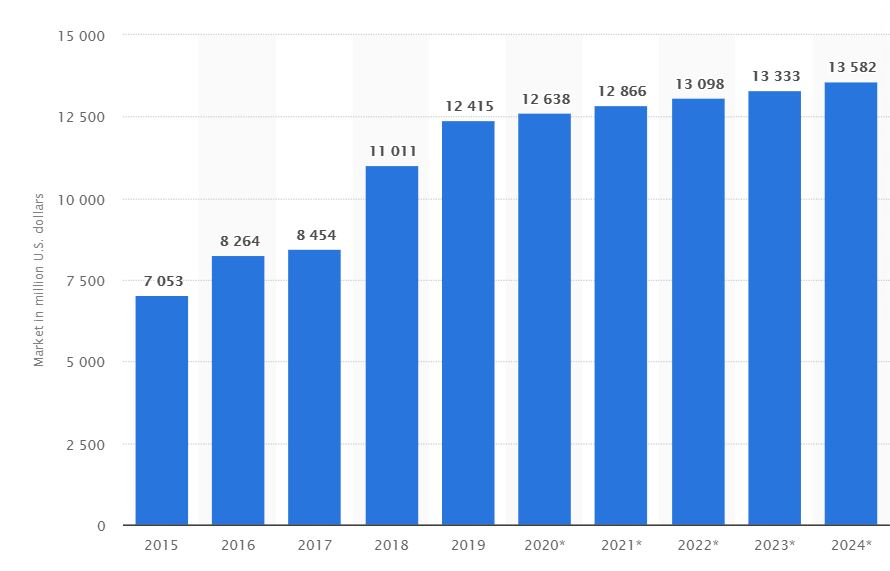 How does this affect your omnichannel marketing strategy? Since omnichannel marketing strategies work across all channels and touchpoints, they usually involve various departments and teams working together. As a result, collaboration can be challenging. The best way to ensure that all these moving parts work together in synchrony is to invest in these apps. Here's a list of features to look for in your collaboration software:
Secure file sharing: to keep all your intel safe and facilitate the exchange of information between team members

Screen sharing: for your workforce to communicate with each other more efficiently, especially when it comes to visual aspects like interface and product design

Videoconferencing: to enable you to conduct team meetings and brainstorming sessions

A

shared calendar

: to prevent team members from missing deadlines and allow them to be updated constantly on any changes and react accordingly.
As a result of the growing popularity of these apps, the market has been overrun with new brands. If you're serious about investing in collaboration tools – and you should be- put in the work and scour the market for the option that works best for you.
Some brand names may come to mind immediately and, in their familiarity, sound appealing, but you should take UGC (User Generated Content) into account before committing. Examine comparative reviews that pit these apps against each other. For example, reading a RingCentral Video and Chatwork review would be most elucidating.
Data Knows Best
Thanks to the rapid increase in computing power, AI machines, and the implementation of data mining programs, many forward-thinking companies have started to embrace data-driven marketing. These strategies focus on using tools like SEO analytics to help ecommerce platforms rank higher in SERPs (Search Engine Result Pages).
However, SEO is not the only data-oriented aspect of omnichannel marketing. CRM (Customer Relationship Management) software is another popular solution. These software solutions track your customer's journey, analyzing their preferences, habits, and needs.
The information gathered here helps companies analyze their pipeline management and the processing and handling of sales across all stages in their purchasing journey (from lead generation to lead conversion and customer retention).
Businesses that exploit an omnichannel marketing strategy employ automated data-mining marketing software to get a complete picture of which channels, platforms, and touchpoints work better than others and why. Once this information has been compiled and analyzed, they can act accordingly and build a more robust omnichannel strategy.
Deliver a Consistent Customer Experience
According to the Harvard Business Review, 73% of consumers use more than one channel during their shopping journey. Therefore, implementing an effective omnichannel retail strategy involves expanding your presence across all channels and increasing your number of touchpoints with clients. Digital companies thereby end up managing ecommerce platforms, websites, mobile apps, and traditional physical stores.
Although every customer experience is unique, companies aiming to build an omnichannel strategy must deliver a consistent experience across all channels. Creating a coherent customer experience will help you with branding your business and ensure a smooth transition across all touchpoints.
Give All channels an Opportunity
If you're serious about launching an omnichannel marketing strategy, ensure that it's genuinely omnichannel. The 'omni' in 'omnichannel' means 'all'. And you should embrace all marketing channels at your disposal.
Obviously, with limited resources, it's impossible to give all touchpoints the same attention. But you shouldn't neglect the potential of different channels like telemarketing. You can leverage VoIP to boost marketing, focusing on cold calling and exploring the possibilities of call centers and sales representatives.
If you give all channels a chance (focusing on the data gathered to see where your strengths and weaknesses lie), you will be able to make the most of your omnichannel marketing strategy. Remember to follow all these tips to ensure a winning omnichannel marketing plan!
Author Bio: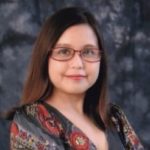 Elea Andrea Almazora- RingCentral US. Elea is the SEO Content Optimization manager for RingCentral, the leader in global enterprise communication and collaboration solutions on the cloud. She has more than a decade's worth of experience in on-page optimization, editorial production, and digital publishing. She spends her free time learning new things.